In professional wrestling, it's not often that you get to witness the development of greatness on a main stage such as All Elite Wrestling with The Acclaimed. However, when it comes to Anthony Bowens and Max Caster, that is exactly what we get. In honor of highlighting one of AEW's most exciting and entertaining tag teams – in the ring and on the mic – join us as we recap the lives and careers of Max Caster and Anthony Bowens, The Acclaimed.
________________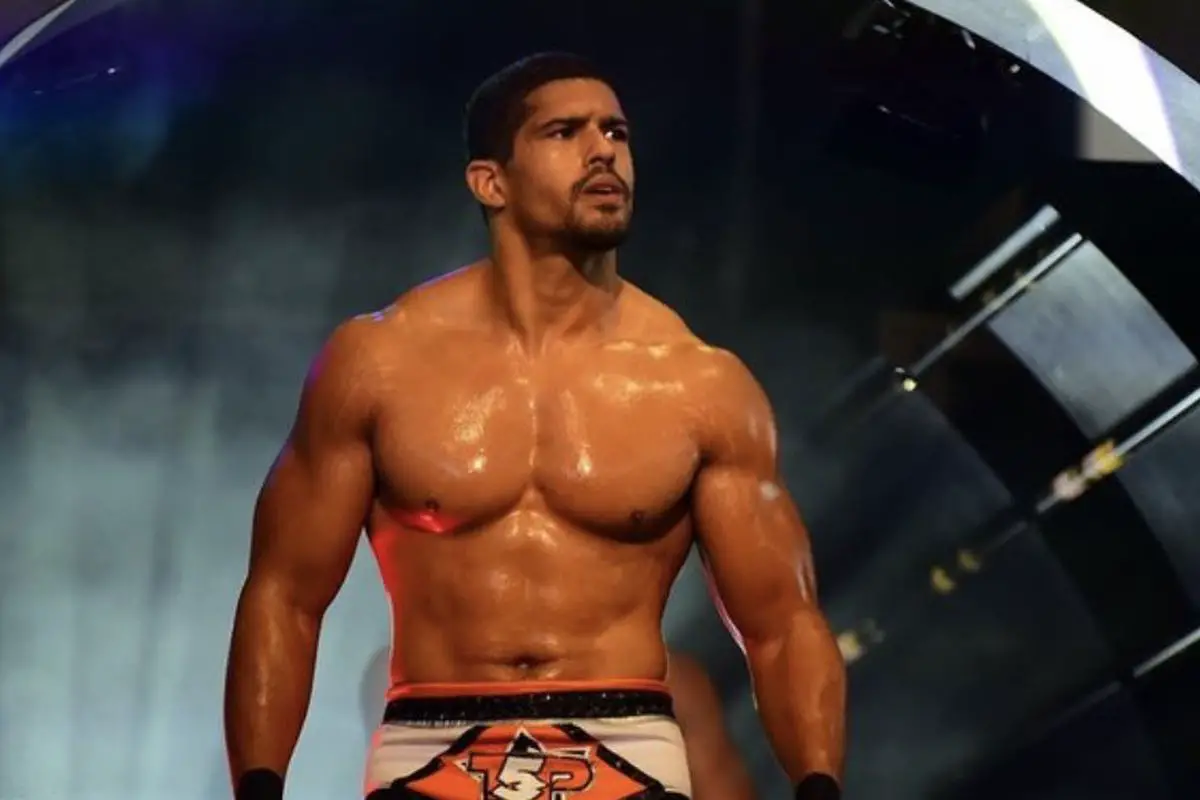 The Birth Of A Legend – Anthony Bowens
Anthony Bowens was born on December 18, 1990, in Nutley, New Jersey. He attended Nutley High School and Montclair State University, where he would play baseball. Bowens was introduced to professional wrestling by former WWE Intercontinental Champion Santino Marella, who eventually connected Bowens to his trainer – Pat Buck.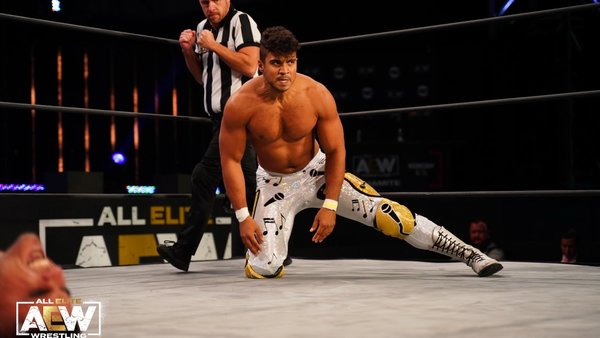 The Birth Of An Artist – Max Caster
Bowens' partner, Max Caster, was born on July 31, 1989, in Long Island, New York. He is the son of former NFL player Rich Caster and began training in 2015 under Pat Buck. Of course, training under Buck would allow both men to connect with each other and form a tag team.
Working The Independents – Anthony Bowens
In 2013, Anthony Bowens would make his professional wrestling debut on March 15, 2013, in a ten-man tag team elimination match at PWS Proving Ground. In this match, Bowens (under the ring name "Anthony Vigilante") would team alongside Jon Phoenix, Pete Farr, and two unknown superstars. This team would defeat DJ Mario Valentino, GMC, Jaguar, Jobber Dustin, and Jobber Justin. By the end of October, Bowens would wrestle under his legal name.
In April 2014, Anthony Bowens would defeat Marc Corino for the IWF Junior Heavyweight Championship at the IWF 17th Annual LOUD n' Proud Spring Spectacular event to earn his first championship. But, unfortunately, Bowens' title reign would be cut short due to him cutting ties with IWF.
Bowens would continue to wrestle the Eastern U.S independent circuit for the next two years, eventually landing in WrestlePro. Bowens would go on a tear in WrestlePro, picking up a huge record of victories.
This would lead to our subject winning the WrestlePro Championship on April 30, 2016, where Bowens would defeat Matt Macintosh. Bowens would successfully defend the championship against Matt Macintosh in a rematch. Sadly, Bowens would lose the title in a singles match to Bobby Hayward on September 10, 2016.
Prelude to The Acclaimed
Bowens In NXT
Eventually, Bowens would get an opportunity to take part in a WWE NXT squash match. On November 30, 2016, Bowens and Jonathan Ortagun would lose a match to The Authors of Pain (Akam and Rezar) in one minute and fifteen seconds. Many don't know that Bowens would suffer a concussion during this match, leading to him taking some time off.
In February 2017, Bowens would return to WrestlePro to defeat Bobby Wayward for the WrestlePro Championship – winning it for the second time. However, he would lose it the next day in a ladder match. Not the best return for Bowens, huh?
Inevitably, Bowens wasn't finished in his WrestlePro pursuits. He would continue to compete in the promotion, winning the WrestlePro Gold Championship for his third time in a four-way ladder match involving champion Matt Macintosh, Bobby Hayward, and Leon St. Giovanni.
Next, Bowens would successfully defend the title against Bizarre, Deonn Rusman, Matt Macintosh, LSG, and TJ Crawford. In fact, he would defend the title so well that he still holds it as of the writing of this piece. Bowens would wrestle his final match – prior to signing with All Elite Wrestling – on October 25, 2020; he, Deon Rusman, and Matt Macintosh would lose to Justin Corino, Nikos Rikos, and Shawn Donovan.
Prelude to The Acclaimed – Developing His Career – Max Caster
Max Caster would debut on February 13, 2015, in a losing effort against Jared Evans. Caster would quickly rise the ranks of the CAP promotion, becoming the inaugural CAP Champion, defeating Alex Reynolds in the finals at CAP Vindicated on December 20, 2015. Our favorite rap artist defended the title successfully against Fallah Bahh, Robbie E, and Kai Katana. However, on June 5, 2016, Caster would drop the championship to Mario Bokara.
Caster would also find himself with moderate success competing in Combat Zone Wrestling and National Wrestling League. Anthony Caster would win the CAP Championship again throughout the next few years, the CAP Tag Team Championship, and the NWL Heavyweight Championship. Caster wrestled his most recent match outside of AEW at CAP Frostbite, where he would challenge for the CAP Championship, losing the match to VSK.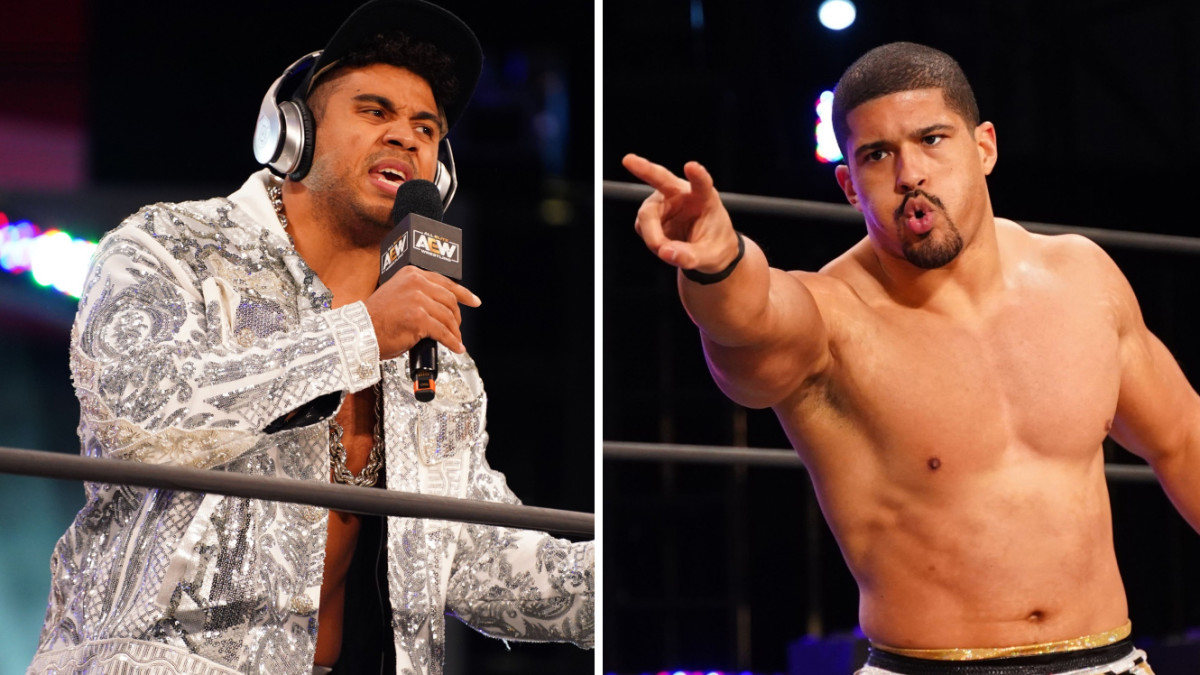 Becoming Acclaimed
Anthony Bowens would make his All Elite Wrestling debut on AEW Dark in September 2020. In this match, Bowens and Lee Johnson would lose to Luther and Serpentico. His partner, Max Caster, made his debut months earlier, in June 2020, where he would team alongside Luther and Serpentico to lose effort against Jurassic Express's Jungle Boy, Luchasaurus Marko Stunt. This dynamic duo would make its official AEW debut on October 21, 2020's AEW Dar, where they would lose to Best Friends Chuck Taylor and Trent.
Ever since their debut as a tag team, The Acclaimed have had incredible success in tag team competition. They have captured the AEW World Tag Team Championships, aligned with 'Daddy A**' Billy Gunn, engaged in meaningful feuds and developed a trend in 'Scissoring'.
Speaking of the AEW World Tag Team Championship, you have to imagine that Bowens and Caster are in line for a run one day with the belts. With that being said, this is a tag team to keep your eye on. Where will see Anthony Bowens and Max Caster go in the future? If their present is any indication its impossible not to envision that through all the trials and tribulations that their career has faced that they are capable of doing anything.
They have overcome stereotypes, rejection, injuries, and career setbacks to be at the helm of the AEW World Tag Team title picture. It is impossible to ignore the PRIDE these two show both as talents, characters, and people.