Just days ahead of her history-making match with Sami Callihan for the IMPACT World Championship at Hard To Kill, live from Dallas, TX, Pro Wrestling Post was able to interview IMPACT Wrestling's, Tessa Blanchard. She gave Pro Wrestling Post a few minutes to talk to her about her upcoming match, how she got to the top of the mountain in IMPACT Wrestling, how the Sami Callihan rivalry came about, and plenty more. Here's the full interview.
Since joining IMPACT Wrestling in 2018, Tessa Blanchard has faced both men and women on her way to proving to the world that she can be the best wrestler on the planet. She has had multiple must-see matches with Gail Kim, Taya Valkyrie, Brian Cage, and Sami Callihan. Blanchard became a one-time IMPACT Knockouts Champion and blazed a path that has no end in sight. She is the daughter of wrestling legend Tully Blanchard. As well as the step-daughter of another wrestling legend in Magnum TA.
While both have left massive impacts on her, she has made sure that the name Tessa Blanchard will not be looked at because of her father. However, because of simply how incredible she is. At just the age of 24 years old, her confidence is sky-high. She enters 2020 attempting to make this her best year yet. Her presence has proven to be "Undeniable", which is how we got to this history-making match on Sunday.
Fans can connect with Tessa Blanchard on Twitter, @Tess_Blanchard, and Instagram, @tessa_blanchard.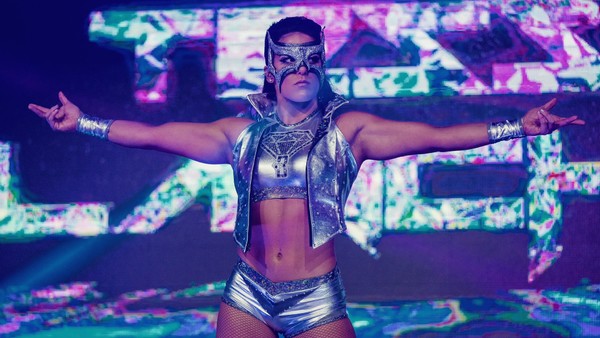 What has made IMPACT Wrestling the most ideal place for you to develop and grow?
Tessa: I don't know the exact answer to that question. When I decided to sign with IMPACT, it was just a gut feeling. I felt like I wanted to go there. I have friends there. Brian Cage and Moose, who are two of my really good friends in the business, both encouraging me to come here and I did. And when I did it, it was a bit difficult at times and I had to work my way up. But I don't regret anything and I wouldn't change anything.
The resources that we have here in Gail Kim, Jimmy Jacobs, Tommy Dreamer, Rhino, Scott D'Amore, and Don Callis. Having them to mentor if we have any questions at all, to have them there. That's great. And it was the first company where I was consistently on television and so I learned to work the TV style. It's been great. I feel I have really come into my own and I know exactly who I am in and out of the ring. And maybe that's one thing that is scary about me is that I got extreme confidence now.
Because you have that confidence, what would you attribute that work effort to? 
Tessa: When I first started wrestling, I dealt with a lot of people who would say things like, "you're only where you are because of your name" or because of this or because of that. Anything except for hard work. It used to bother me a little bit until I changed my way of thinking about it and realized it shouldn't bother me at all. I remember something that Carlito told me one time, I believe we were at WrestleCon in San Jose a few years ago. He told me, "hey, never apologize for the family you were born into. You can't choose your family, you can't choose your name. You never apologize for that."
That kind of stuck with me too because I am very proud to be from the family that I'm from and have the family history that I'm connected to. One thing that when I first started wrestling, people would make those comments and I think that it fueled me a little bit more because I'd go to training and work extra hard.
I'd stay longer, I'd go seven days a week. We'd start at 6 p.m. and sometimes me and Cedric (Alexander) would stay until two or three in the morning and just train and train and train because I wanted to become one of the best in the world. I wanted to be great and didn't want to be good or passable at this. I wanted to be the best that I could be. And so maybe proving people wrong or surprising people fueled me a little bit with my work ethic.
How did the discussion and overall storyline come about for this huge rivalry between you and Sami Callihan?
Tessa: I started training with the guys. That's the way I was trained. George South had me in the ring with Cedric, Caleb Konley and some local talents and we would have a three, four-hour training session. Then Cedric and I would get in the ring and have a 45 minute to an hour match sometimes after training and that was the way I was trained. So I was used to it. I loved it. That was my comfort zone. I think we were at WrestleCon, Pancakes, and Piledrivers Wrestling Revolver show last year and I had wrestled Rickey Shane Page.
After the show, Don Callis came and kind of planted the seed, "hey this might be the direction that we go with you wrestling the guys". And I was all for it. It was all kind of just an idea until it wasn't. One day I'm running in on oVe and saving Scarlett (Bordeaux) and the next week I'm wrestling Disco Inferno. Then it just took a wild spin and now here we are.
What makes Sami Callihan the perfect opponent to make this history against?
Tessa: You know, I think Sami is one of the more talented people in our locker room. I think that he's one of the most creative people in our locker room. He's very special. He's different than anyone else, he's unique. I've always said that I think he could reach the top of the mountain and be world champion without all of his dirty tactics and using oVe to get a leg up on people and be in the position he is now because of that. But I think that he could be the world champion and be on the top of the mountain without acting that way.
I think that if he would go out there and perform like the athlete that he is that he could. And that's where it kind of disturbs me a little bit. What's so vile about him is that he doesn't have to act this way but he chooses to.
He chooses to act the way that he does to get ahead. And that's just so crappy to me. Especially because I've worked so damn hard to be here and it may sound cliche, it may sound whatever, but I have. I've put in the time. You know I work and I recover and I work and I recover and I try to do that as much as I can so that I can be the better athlete. I can be the hardest worker in the room. I don't want to be good, I want to be great and don't want to be passed, I want to be one of the best in the world.
I'll put in the work to make that happen. Sami works hard too, but Sami's not an honest competitor, Sami's an internet troll. Sami's everything that is wrong with IMPACT Wrestling and we have him as the face of the company… until this Sunday.
If you do win the IMPACT World Championship, do you intend to defend against women and men?
Tessa: You know, I'm a fighting champion when I'm a champion. When I was the Knockouts Champion, I was a fighting champion. I said that I would fight anybody. Whether they are under contract with our company or not. If I come out on top this Sunday, it's going to be the same thing. I set goals for myself that have never been accomplished by a female athlete and this Sunday we are doing just that. I'm hoping to accomplish a goal that has never been accomplished by a female athlete before. There's a certain pressure that comes with that but this diamond was created under pressure I say.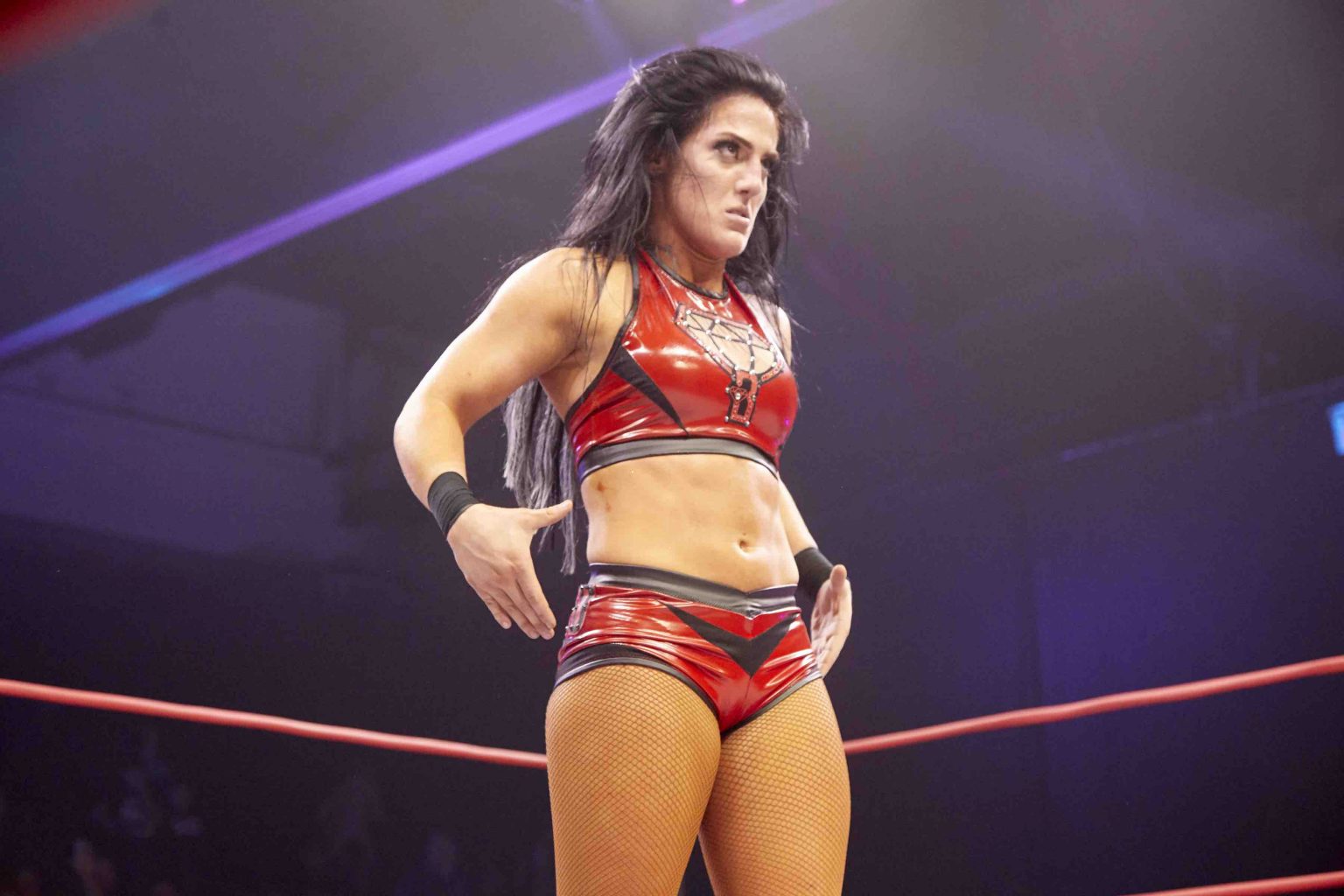 Is there anything you'd like to tell the fans heading into this historic match on Sunday?
Tessa: I'm just really thankful to have the fanbase that I do. Being this young, being six years into wrestling, I'm very blessed. I'm very grateful to be in the position I am in now and to have the platform that I do. I don't know what 2020 holds and I don't know where it's going to lead me. But my focus is on this Sunday and I hope everyone's watching and that they're Team Tessa.
Pro Wrestling Post would like to thank IMPACT's Tessa Blanchard herself for giving us the time to conduct this chat, it was a true honor.
Hard To Kill is live from The Bomb Factory in Dallas, TX this Sunday at 8 p.m. EST on pay-per-view. Tessa Blanchard faces Sami Callihan for the IMPACT Wrestling Heavyweight Championship.
Originally written by Scott Edwards