It was an epic encounter between the proclaimed members of the Mount Rushmore of NXT. But even with 60 minutes of non-stop action between Johnny Gargano, Finn Balor, Adam Cole, and the returning Tomasso Ciampa all in one match for the coveted NXT Championship, it was not enough. So what will happen next on another the special Tuesday edition of the show as we are down to two men to become champion? Let's check out what's Coming Up NXT for 9/8/20 – Super Tuesday II.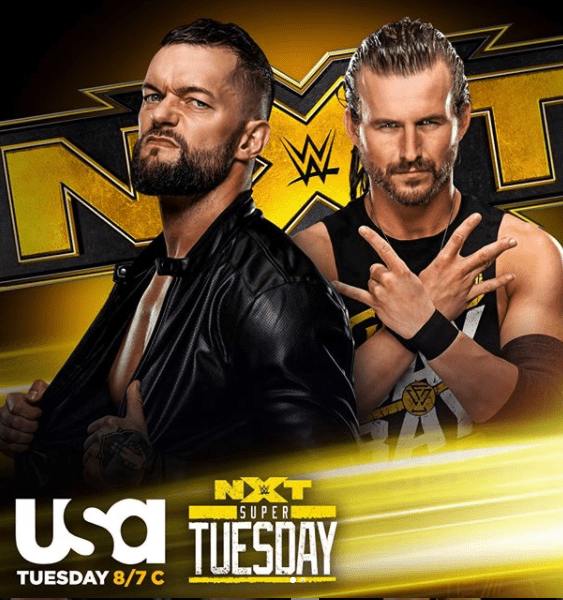 Super Tuesday II | Coming Up NXT 9/8/20
Crowning Achievement
It was 60 minutes of action, and we were still unable to crown a new NXT champion. When the dust cleared and time expired, Adam Cole and Finn Balor finished the match with 2 falls each… tied. Looking to solve the issue immediately, William Regal made a quick decision. 1 fall finish, Cole vs. Balor for the NXT Championship on Super Tuesday II.
Announced late last week by the NXT Championship Committee, this match will kick off this week's edition of NXT. It may be one of the biggest clashes in NXT history, Balor and Cole are two men with similar pasts and historic presents, but what will the future hold for these two legendary NXT superstars?
Can Finn Balor finally fulfill his personal prophecy by once again becoming the crowning NXT Champion and regaining a title he hasn't held in almost 3 years? Or will Adam Cole, NXT longest reigning champion in history, restart one of the greatest championship years in history and become a two-time NXT Champion?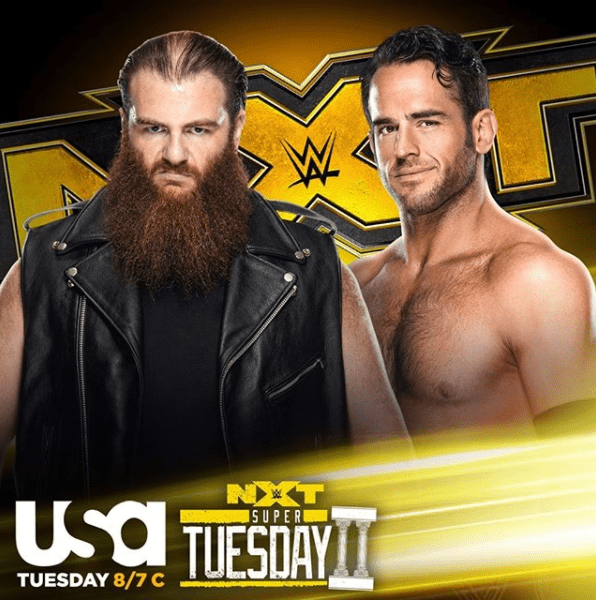 Super Tuesday II | Coming Up NXT 9/8/20
Taking Matters
And while Cole is on the path to possibly hold the NXT title once again, a former NXT North American Champion and stablemate Roderick Strong looks to hold up to a challenge of his own as he faces Killian Dain.
The Undisputed Era interrupted Dain's match with Drake Maverick a few weeks ago as they attempted to re-established dominance on NXT. But last week, Dain looked to return a receipt interrupting Drake Maverick vs. Kyle O'Reilly match. This week, it's one on one as these two men face one another for the first time ever.
Can Killian Dain get a level of poetic justice and defeat Roderick Strong in a match? Or will Roddy possibly continue UE's winning ways on the night with a win? Moreso, will O'Reilly or Bobby Fish, or even Drake Maverick, get involved?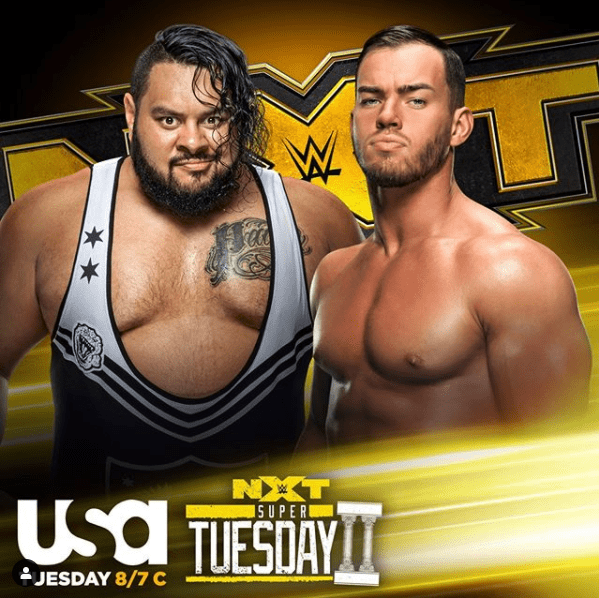 Super Tuesday II | Coming Up NXT 9/8/20
The Receipt
Several weeks ago, former Wrestlemania competitor and the bright star of the RAW roster Austin Theory returned to NXT looking to continue his meteoric rise in WWE. But the attempt came at the expense of NXT's current rising star in Bronson Reed. But with a slap heard round the world from Reed to Theory, and then an interruption of Reed's match against Timothy Thatcher by Theory last week, its put up or shut up on this week's NXT.
Bronson Reed, fresh off his attempt to win the NXT North American Championship, has become the face of the brand with his impressive feats of athleticism for a man his size. But now he's facing one of the brashest individuals returning to NXT with Austin Theory. Can Theory's cockiness earn him a big win on his first match on the brand in almost 7 months? Or can Bronson continue his rise on the brand and shutting down Austin Theory?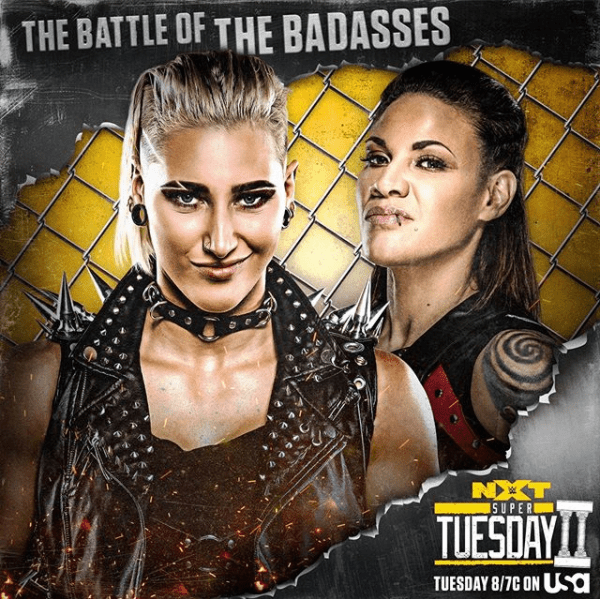 The Battle of the Badasses
The Robert Stone Brand has become irrelevant and insufferable in a matter of months on NXT. But Aliyah and Stone's luck made a complete 180 when they enlisted Mercedes Martinez to their ranks just a month ago. And to make matters worse, Martinez even took upon herself to handle the RSB ongoing rival, the former NXT Women's Champion Rhea Ripley.
From interrupting her potential chance at a title to backstage encounters, Martinez has been a thorn in the side of Rhea Ripley, and The Nightmare has had enough. The challenge was made by Ripley, and Mercedes took upon herself to accept: two women, one cage, one main event.
In the only 2nd women's cage match in NXT history, now dubbed The Battle of the Badasses, it will be Rhea Ripley vs. Mercedes Martinez in what is sure to be a memorable clash as once again the women of NXT main event the show. Will Mercedes Martinez finish the job and defeat a former Women's Champion and continue her path of destruction on the NXT brand or will Rhea Ripley finally put Martinez and the rest of the Robert Stone Brand in her rearview and focus on becoming NXT Women's Champion again?
And that was Coming Up NXT for 9/8/20 for Super Tuesday II. Tune in tonight to another jam-packed, a special edition of NXT, only on the USA Network!