In the most recent edition of AEW Unrestricted, the icon Sting was a guest and discusses an array of different topics. Below is a breakdown of his appearance on the podcast, including a series of different quotes taken directly from the episode.
____________________
It's Sttiiiiiinngg! You'll discover exactly how he came to be at AEW and all that went into The Icon's surprise debut. Sting recounts his conversations with Tony Khan, his first steps backstage at Dynamite, walking through Gorilla on his way to the ring, the snowfall at Daily's Place, and fans' reactions to his appearance. He also shares stories about the evolution of his character (from neon surfer Sting to The Crow version), his relationship with Dusty Rhodes and the Rhodes family, his early days tag-teaming with Jim Hellwig (aka Ultimate Warrior), and what Hacksaw Jim Duggan said to him the first time they met!
Sting discusses an array of topics, including AEW's roster & more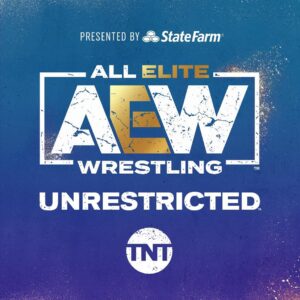 On His AEW Entrance With 'snow':
"I've made every kind of entrance under the sun. I mean, they've done everything except shoot me out of a cannon, but I gotta tell you, snow is a first for me. Winter is coming, and it is so cool. I've had more people say, 'Oh dude! The snow! That is awesome.'"
 His Thoughts on AEW's Roster & Talent:
"Some of the matches that I have seen are the most incredible, athletic, high-paced—I don't know how many false finishes. They got the crowd rockin' and rollin' on every single match it seems."

"When I first started, I didn't want to do and be like the generation before me. I wanted to be different, and I was, and these guys I'm watching do the same thing. They're different. They've changed the psychology, you know, how they tell a story, and they're good. Very innovative."
To listen to the episode, readers can do so by visiting here. Sting's return to wrestling has come with a great deal of fanfare. Fans are excited at the potential opportunities that present themselves with the icon involved in All Elite Wrestling. As of this writing, the opportunity for cinematic themed matches appears to be on the table involving Sting.
*****
Be sure to stay tuned to the Pro Wrestling Post for this and additional stories from the wrestling world. Readers can rely on Pro Wrestling Post to be their daily source for all things inside the squared circle. As a result, readers can expect daily news, history, and so much more. Please visit All Elite Wrestling's official website here for news on the promotion and upcoming events.