Spring Breakdown presented by ESW. Hello, everybody! Thanks for returning for the latest update on my journey as an independent pro wrestling referee. This entry is about my time at Empire Empire State Wrestling's (ESW) latest event as they present "Spring Breakdown" on March 5 at the Frontier Fire Hall in Niagara Falls, N.Y. But, first, let's jump into the details of this awesome show.
This is the second consecutive Empire State Wrestling (ESW) event at Frontier. The continuity of running events here is nice, as well as staying in ESW's traditional geographical footprint of the northern suburbs of Buffalo. The more ESW runs here, the more it begins to feel more homelike similar to when it ran at the nearby St. Johnsburg Fire Hall for many years.
After a snowy week leading up to Spring Breakdown, the weather broke for a smooth solo ride to the venue. The local weather pattern made this event's name super appropriate.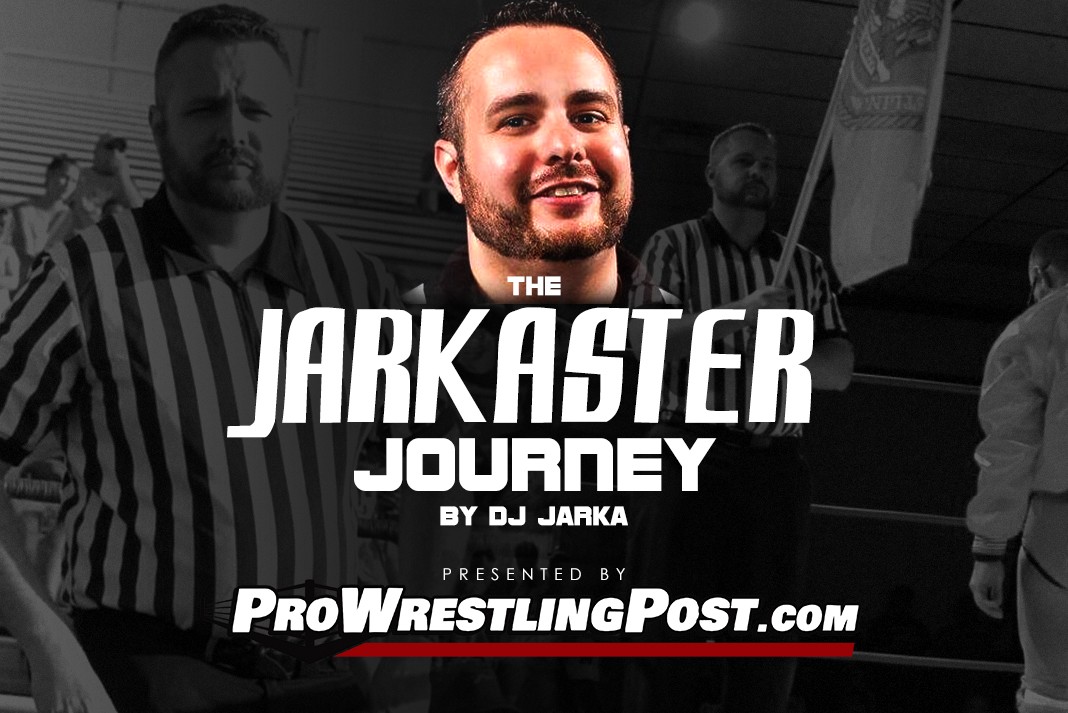 Breakdown
Referee Thomas Kennedy refereed a match while Referee Richard Head and I split the rest. There was also a pre-show match added at the last minute that Head took on short notice.
My first assignment was the opener on the main card of To Infinity & Beyond versus The Saito Brothers. Unlike previous To Infinity & Beyond matches I refereed, this one was more along the lines of a traditional tag team match rather than the usual super indie style they utilize. Either way, it was a good, fun match that showed that To Infinity & Beyond can get over with the crowd even outside their normal methods. It was also cool to work with a pair of guys from Japan.
My next match was a tag team bout between Joseline Navarro and Mattick versus "Courageous" Christina Marie and Jerk Cockins. Although marquee names were not involved with the match, this was one of the most over-fights of the night. I was surprised how good it was as Cockins was the only one I had worked with extensively before. I last reffed Mattick years ago during his rookie year, and I never worked with Navarro or Marie before.
ESW presents Spring Breakdown
Navarro instantly connected with the fans, and Mattick moved around very well for a taller wrestler. Cockins riled everyone up in his unique way, while Marie was on point, gaining sympathy as Cockins's disgruntled tag team partner while maintaining her status as a heel. Pop of the night might have been when Marie hit a Samoan Drop on Mattick. If you are signed up for IndependentWrestling.TV, I suggest seeking this match out.
My streak of tag matches continued with High Seas and "A Cut Above the Rest" Gavin Glass against ESW Interstate Champion Frankie Feathers, James Sayga, and T.J. Epixx. This was a wild match that was tough for me to contain. There was a lot of back-and-forth action in which each team came close to scoring the win several times. But, ultimately, High Seas and Glass prevailed and set up a ladder match at the next ESW event against To Infinity & Beyond for the vacated ESW Tag Team Championships.
My final match was between Vinnie Moon and ex-Impact Wrestling X-Division Champion Jake Crist. This was a fast-paced match that connected well with the fans. It started off a weird for me as Crist dived onto Moon before rolling him inside and immediately attempting a pin before I rang the bell. My first instinct was to count the pin, and I rang the bell to start the match after the pin attempt, which came off awkward.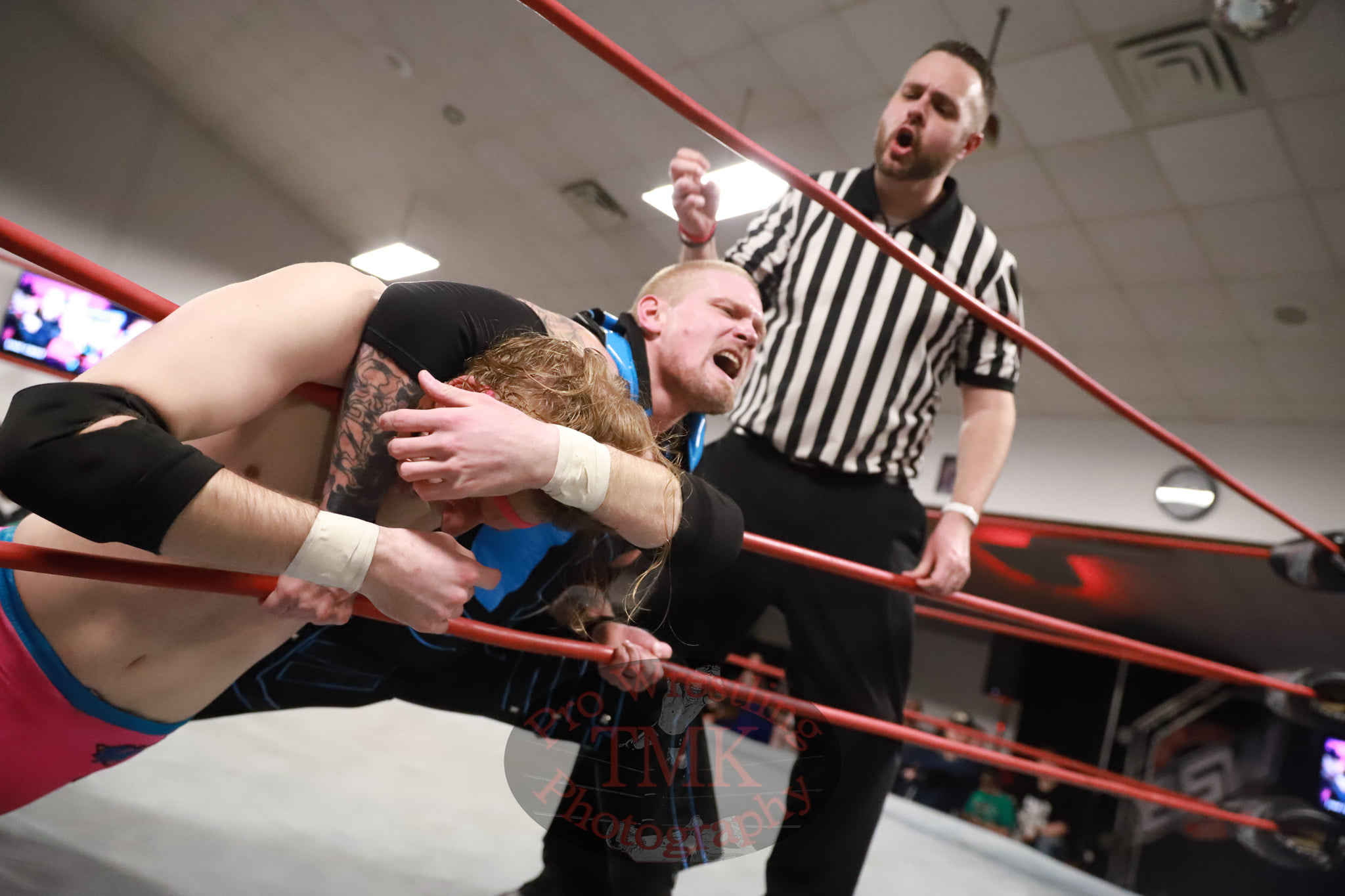 Spring Breakdown
However, I oversold with hand motions that I have officially started the match, and I think it translated over to everyone. In hindsight, I wish I rang the bell before my pin count, but I tried my best with my instincts considering I had never been in that situation before.
Spring Breakdown outdrew the last event at Frontier in November, and I think it will help ESW build momentum as the amount of shows ramp up through the year. It was announced that the next event will be "Brawlfest" on May 21 at Buffalo RiverWorks and will feature All Elite Wrestling's Buddy Matthews against Impact's Trey Miguel, "Invincible" Vince Valor versus "The Prize" Alec Price, and the aforementioned ladder match.
I think the good vibes from this Spring Breakdown will carry over to the Brawlfest at the best wrestling venue in Western New York. Now that pandemic restrictions are eased, and COVID infections are low in Western New York, I hope my family will be in attendance for this one. This may be my son's first wrestling show in particular. We will see what happens between now and then.
ESW presents Spring Breakdown
This is off the wrestling topic, but my wife and I went to see Ministry, The Melvins, and Corrosion of Conformity at Buffalo RiverWorks last week. It felt cool to see bands play on a stage that I had been on for wrestling shows.
As normal for ESW's shows in this area, the after-party was at Mooney's On Main in Tonawanda. I enjoyed one of the best-grilled cheese sandwiches I ever ate while hanging out with some of the younger members of the ESW roster before heading home.
That is all for this blog. My next booking is on May 7, when I return to Revenge Pro Wrestling in Erie, Penn. As always, thanks for reading!