Sonya Deville was introduced before the E as part of the Tough Enough series. Born of Italian descent, she first began to train in MMA at the age of 16. Daria Berenato came into the company with an MMA background. She was eliminated early on in the series.
However, as evident by those eliminated early, that doesn't mean there isn't a long-term vision for them. When she initially signed to the NXT brand, she competed under her given name. However, as time passed, she remerged with a new name.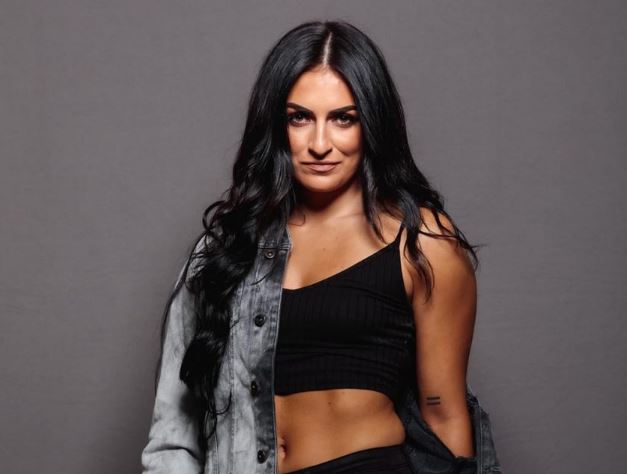 In the Fall of 2015, Berenato officially signed with WWE and joined their NXT brand. It feels as though her on and off-screen friendship with Mandy Rose goes as far back as their days on Tough Enough. Her growth has been evident; however, throughout her time with the company. Despite not being a formally trained wrestler, her combat training gave her a solid foundation in the ring.
From Daria Berenato to Sonya Deville
After competing on television under her given name, Berenato re-emerged as Sonya Deville in the Spring of 2017. At that time, she fought in a Battle Royal to determine the number one contender for the then NXT Women's champion, Asuka's championship. Despite losing out on the Battle Royal, what soon followed was a series of wins for the MMA specialist.
Strangely enough, she was taken off the television with no reason given. However, as little was shared about why she was off-screen, she returned in the Fall as part of a match for the final spot in the vacant NXT Women's Championship match against Ruby Riott and Ember Moon. Deville eventually earned a title opportunity but was unsuccessful at the time.
Upon her debut on Raw, she, along with fellow NXT alumni Mandy Rose, joined the returning Paige to form the faction, Absolution. The trio would come in and wipe out the competition on the Raw brand. However, the trio would only be together for a short time. A career-ending injury suffered by Paige in the Winter of 2017 ended their run before it honestly had a chance to flourish.
At the 2018 Royal Rumble, Deville participated in the first-ever Women's Royal Rumble matchup. Regardless of whether she was in the match five minutes or fifty minutes, Deville was part of history. A few months later, Deville competed in the first-ever WrestleMania Women's Battle Royal.
As part of the Superstar Shake-up, both Deville and Rose were moved to the Smackdown brand. She has remained with the brand ever since this move. She and Mandy Rose officially formed their Fire and Desire tag team while she was a part of Smackdown.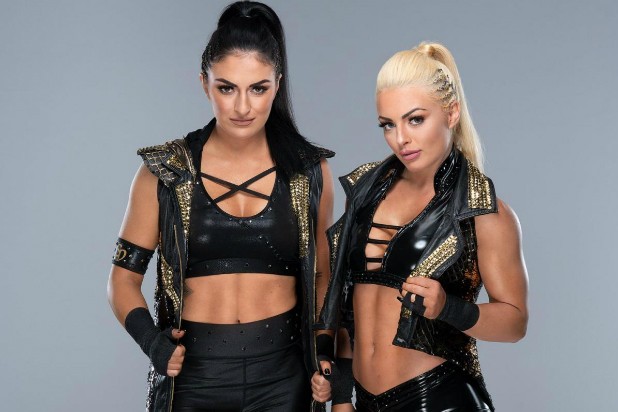 Fire and Desire
Together, Deville and Rose gained success, but it was typically Rose that garnered the majority of the attention. Sonya Deville would have to do something to break the cycle of having to play second to Mandy Rose. For some time, incidents would take place of both women costing the other a chance at the win.
After teasing dissension between the two, it took a recent split between the two to elevate Deville. She is currently embroiled in a feud with her longtime friend and partner in, Rose. With a love triangle emerging between Dolph Ziggler, Mandy Rose, and Otis it was Sonya Deville that was revealed as the one that sent false texts to Rose, having her believe Otis was standing her up.
At WrestleMania 36, things came to a head as accompanied Ziggler in his match against Otis. What was more telling was how powerful and passionate the promo that Deville gave was against her former friend.
Unleashing the Fire
…For the last five year's of my life, I've spent more time with you than I have with my own family. For me, not to be given a chance to explain says that meant nothing like I meant less than nothing to you…What I have been trying to say..what I've been wanting to say is that..you are the most…selfish human being I have ever meant in my entire life. 
You might be pretty, but you're nothing but a dime-a-dozen bottled blonde who looked like she was created in some sort lab.
Do you know what it is like to work and work five long years of my life..wasted trying to be second to best to what? Some eye candy that has no talent.
YOU HAVE NO TALENT! So I want you to listen closely, Barbie Doll. I know you better than anyone in this entire world knows you. Like a sister, a teammate, a roommate, a partner. I will use every ounce of my being to ruin your life.
And then what's going to happen? Everyone is going to realize who was the real champ of Fire and Desire was. Some fighter not some centerfold..b**ch.
– 

Sonya Deville
For all that she is achieving inside the ring, her most significant accomplishments are maybe her life outside of it. In an unintentional interview with Triple H, Deville revealed that she was in a relationship. What she didn't intend on having happened was that she would be coming out at that same moment.
Sonya Deville – The Best Thing That Ever Happened
"It was one of those spontaneous moments. "It truly wasn't planned, but I'm so grateful that it happened because, after that, it not only gave me a new realization of what it means to be open and true to myself.
I feel like it helped me inspire other people. "If you're scared to do it, my advice would be 'do it,' because it was the best thing that ever happened.
– Sonya Deville
While that isn't something that should be hidden, there is still a sense of fear in how it's perceived. For Sonya Deville, it has begun the journey to freedom of expression. There is no fear that she couldn't share her likes and dislikes without judgment. She can be the tough as nails fighter that has found happiness outside of the ring as well.
Many live in fear of what will happen in their lives when they open up about themselves personally. Deville understands that there are still challenges that lay ahead for her. However, her strength within will allow for that to see it through. Her sexuality doesn't define us, but her courage and willingness to bring equality will.
Sonya Deville – Equality Above All
"I'm not saying there's not going to be trials and tribulations along the way, but in the end, the best life you can live is in the life where you're true to yourself. My goal in talking about my sexuality publicly is just so that a scared little girl or little boy can see me do it and think, 'wow, if she did it, then maybe it's OK that I do it.'
It's to encourage people to be themselves. Equality for all is what we should all want, between race, religion, gender, sexuality… it doesn't matter. We're all equal, and we should treat each other as such." – 

Sonya Deville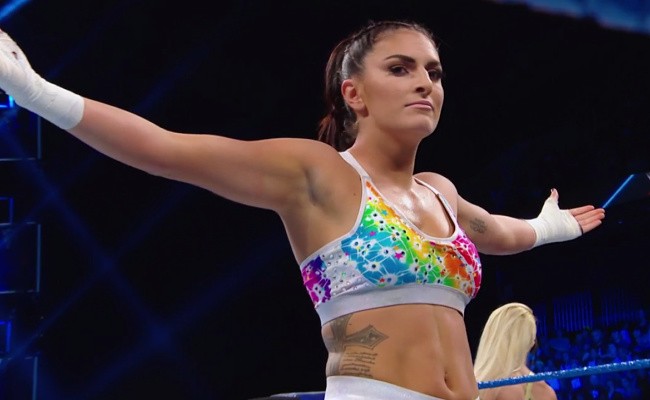 She is just hitting her stride as a performer. After years of development and training, one promo set her apart from her contemporaries. Deville has her eyes focused on the future. While angles and storylines often are written in a way that can offend., Deville hopes for more.
With the possibility of a same-sex storyline unfolding in a fashion that isn't meant to create shock, Deville sees it is possible. The key will be how aware the company will be in its portrayal of it. What it will need is to lean on Deville to do so.
I think anything's possible. Especially this year, I don't rule it out at all. Like I've said in the past, inclusion is important in every aspect of life, including sports entertainment, and I think that the company would agree on that. I think it's definitely a possibility this year.
– Sonya Deville
In No One's Shadow
This brings us to today. Sonya Deville has stepped out of the shadow created by her partner and has shown professional growth. This, coupled with the opportunity to give a poignant promo that was scathing and passionate, sets the stage for her future. She has committed five years in front of the camera.
But how about the years of preparation to get to this point. With nothing but opportunity in front of her, Sonya Deville is set to create her own path. Then again, this isn't anything fans aren't already aware of with her. As these are just an example of her successes before and during her time in the E.

____________________
Before the journey began for several WWE talent, their skills were honed in gymnasiums, auditoriums, and crowds of a few hundred people, much like Sonya Deville. They never wavered in the pursuit of their goals, and those roads they traveled helped them achieve the success they have today. This is the newest series to be found here on Pro Wrestling Post, titled "Before the E". 'The E' is inspired by a common nickname for WWE. To understand where talent is today, it is essential to know how they came to be part of the Entertainment side of World Wrestling Entertainment. This week we present Sonya Deville | Before The E.