Are you looking for something a little more gratifying than marathoning yet another season of a Nextflix/Hulu/Prime show? Maybe you feel like you need a little more to get you through the week than waiting for wrestling on Monday and Wednesday and Friday nights? Times aren't getting any easier as we push through these days of quarantine, and it might be time to diversify your viewing habits. Here is our debut edition of the Social Distancing Wrestling Watchlist.
After this week of drama and tragedy and general disorder in wrestling, we could all use a moment to get back to the good side of things.
We'll be happy to help you through the process! There's a lot of free wrestling content available now on YouTube in addition to the full catalog of goodness that you get when you subscribe to wrestling streaming services like IWTV or Highspots. Today we'll focus on the good stuff we've found this week on Independent Wrestling TV. Check back in during the weeks to come for additional mentions of excellent shows and matches that you might like to watch during your time inside.
Social Distancing Wrestling Watchlist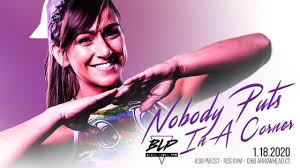 Black Label Pro's first event of 2020 was a fantastic start to the year for the promotion. The card was full of talent top to bottom. Matches you'll want to see include Warhorse taking on challenger Kylie Rae for the Independent Wrestling Championship. Alex Shelley and Isaias Velazquez put on a classic match, and Erick Stevens vs. 'Filthy' Tom Lawlor for the Black Label Pro Championship is also one you don't want to miss.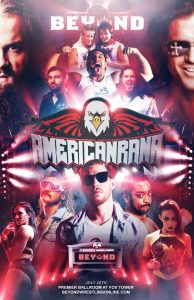 It doesn't get much better than Beyond Wrestling in Summer 2019. The culmination of all things great about the promotion last year came at the end of last July at their annual Americanrana event. This was arguably the best wrestling show of 2019. The matches I enjoyed best from this show (out of a greatly stacked card) were Chris Dickinson vs. Daisuke Sekimoto, Kris Statlander vs. Kimber Lee, and Orange Cassidy vs. RD Evans.
Social Distancing Wrestling Watchlist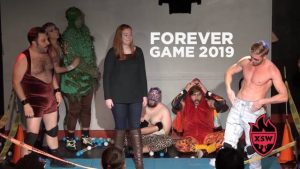 Speaking of Freshly Squeezed, if you want to see Orange Cassidy in his perfect comic element you have to give XSW Forever Game a watch. This comedy-style wrestling event took place in Manhattan, NYC last November and involves only the most Xtremely Serious of the wrestling world with such talent as Captain Romance, Crackers the Luchador Parrot, Adam Couleheel (baybay!!), and the Art-Make Kid, Shawn from Michael's. If you're looking for something completely different and thoroughly entertaining, watch this one!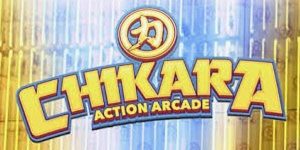 Chikara has brought back Saturday morning wrestling in a huge way. The Action Arcade is now something I look forward to watching each week! The production quality of this show (available on both IWTV and Chikaratopia) is excellent. The matches put on each week have been top-notch. The show's not too difficult to get into at all if you're new to Chikara, either. Characters like The Whisper or Boomer Hatfield and Molly McCoy or members of The Crucible are introduced and established by well-done promos and video packages. Also, since Chikara's family-friendly promotion, this is a great Saturday morning show to watch with the kids!
Social Distancing Wrestling Watchlist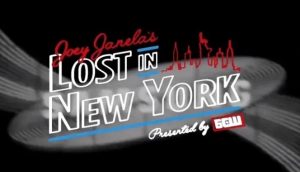 I was really interested in seeing how IWTV and Smart Mark Video would present a special Pop-Up Video styled presentation of 2018's Joey Janela's Lost In New York. I'm a big fan of trivia. I like the whole idea of factoids popping up on-screen during matches. This was a great show to start with! There's a lot of cool GCW history that went down at this particular show. Watch from start to finish and you won't be disappointed; if you're new to GCW shows this is an excellent one to start with.
It's been a rough week in wrestling. Releases, racism, generally awful behavior…let's watch some shows that highlight the good about what we love about wrestling and take some of the focus off the darker side of it all. Make your quarantine a little better this way!