We've made it to a point where our sanity's tested almost daily. You've got access to the perfect form of escapism to tune out your troubles, though. There's always going to be wrestling to provide entertainment when everything seems uncertain. It's debatable whether or not one should consider wrestling an 'essential service'. However, I also know how I feel as a fan. I need wrestling every day, especially now. Here is the Social Distancing Wrestling Watchlist for 5/3/20.
Here's what I watched this week while maintaining my mental stability and social distance:
Social Distancing Wrestling Watchlist for 5/3/20
ACTION Wrestling Streets of Rage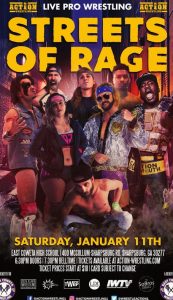 When I first saw this show a few months ago (shortly after it aired) I declared that it was the best independent show I'd seen in 2020. Of course, I meant it half in humor at the time; the show took place within the first couple of weeks of the year. I didn't know that by the time May rolled around I'd still staunchly feel the same. If there are really to be no more independent wrestling shows for the remainder of the year, then yes, Streets of Rage is one of my top contenders for show of the year.
The card is great – you'll enjoy seeing Warhorse defend his championship against Nick Iggy and the AC Mack vs. Kevin Ku title match makes a good finish to the show. Brett Ison and Gary Jay put on an enjoyable banger of a match, too. However, the hidden gem you'll want to look out for on this show is Curt Stallion vs. Bobby Flaco. Please do yourself a favor and watch this match, you'll see what I mean!
Black Label Pro presents Slamilton 2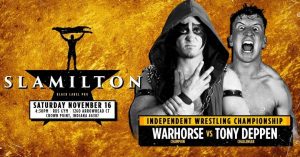 Black Label Pro's second Slamilton event from last November was highly anticipated at the time and delivered an excellent show. The re-watch factor is great, too. The show still holds up months after the fact. Standouts from the event include the title match between Warhorse and Tony Deppen as well as AJ Gray defending the BLP Midwest Championship against Gary Jay. Jake Something took on current NXT talent Jake Atlas in a memorable bout, and Erick Stevens vs. Josh Alexander was a fantastic match as well.
AIW Absolution XIV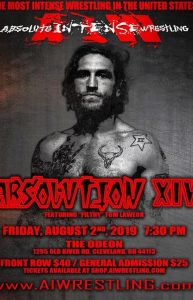 Absolution XIV was one of the first AIW shows I'd ever watched on FITE.tv. IWTV recently aired the show on their platform, which made for a good re-watch. It didn't take me long to get hooked on the energy of this promotion, either. With Absolution being one of their biggest events of the year, the matches were bound to be huge as well. They were, and these are truly must-see matches. This one's not a bad show to introduce to new AIW fans. Matches I enjoyed most were the AIW tag title match between To Infinity and Beyond vs. The Philly Marino Experience, the Falls Count Anywhere war between Josh Bishop and Matthew Justice, the Bunkhouse Brawl with Jock Samson vs. Mance Warner, and the Absolute title match with Eddie Kingston vs. 'Filthy' Tom Lawlor.
Social Distancing Wrestling Watchlist 5/3/20
Chikara King of Trios 2011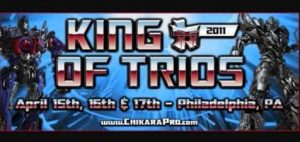 Thank goodness for IWTV constantly bringing forth premiere content during the biggest drag society's experience in a while. For the month of May, the streaming service promises to bring the best of the tournament shows to their schedule for live streaming. The month kicked off with the airing of Chikara's King of Trios from 2011. This three-show event is amazing and must be seen if you enjoy any of the talent currently in the major promotions. The overall event is a part of many origin stories. 2011 was an excellent year for wrestling, and watching the King of Trios from that year is a commendable way to catch up on a part of what made the early-to-mid 2010s the age of Chikara.
Uncharted Territory Season 1, Episode 1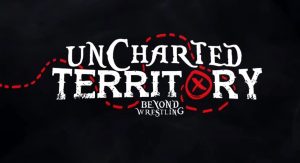 2019 was a banner year for Beyond Wrestling. Not only did they break new ground with their weekly series Uncharted Territory, but the promotion enjoyed enough growth throughout last year that allowed their larger events (Americanrana, All Hands on Deck, Heavy Lies the Crown, etc) to shine brighter. In my opinion, the first season of Uncharted Territory was a big part of the positive changes that happened last year in wrestling. Here was a promotion that wasn't out to compete, but to actually promote the next generation of talent.
The great thing? They'd have a weekly show dedicated to featuring this talent and build names instead of building a brand. That's season 1 of Uncharted Territory. Take a look at the names you'll see on the first episode alone – Frankie Kazarian, Christopher Daniels, and Scorpio Sky. Santana and Ortiz. MJF and Orange Cassidy. Kris Statlander. Joey Janela. Then look at some of the names you'll see appearing in the first season – Jake Atlas, Timothy Thatcher, Shotzi Blackheart. This is the show you'll want to watch when you're looking for a genuine platform to the stars, a real 'who's who' of who's next, and not just another brand-in-disguise show.
Social Distancing Wrestling Watchlist 5/3/20
All these shows are available on IWTV! They'll be showing season 1 and 2 episodes of Uncharted Territory every night in May, so this is a good opportunity to get on board with Beyond if you're new to the promotion. Also keep watching IWTV throughout May for their best-of series of tournament shows as well. We'll keep watching quality wrestling shows and one of these days we'll find ourselves in a new normal that we can actually deal with!