This week's Social Distancing Wrestling Watchlist for 5/30/20 focuses on the excellence of Beyond Wrestling! Season 2 of Uncharted Territory is currently airing on IWTV. Some of the greatest matches in 2019 took place on these episodes! However, the best is not always seen right away. Thank goodness for on-demand platforms. There's still not a lot going on with the independent wrestling scene, but that doesn't mean you can't catch up on the great things that went on in the past 12 months.
Social Distancing Watchlist for 5/30/20
Episode 6 (original airdate: November 7, 2019)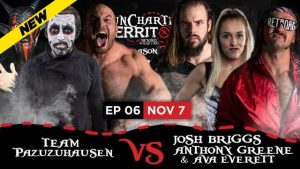 Episode 6 of Uncharted Territory puts the spotlight on the best of the promotion. You're in for a great show here! To be seen as the greatest in Beyond is excellent on its own, but having a whole episode centered around the cream of the crop is a brilliant idea. The standout of this episode's lineup was the debut of ATL's own "All Damn Day" O'Shay Edwards. Edwards established a big name for himself down south prior to this episode. Here he took the opportunity to show the Beyond Wrestling audience what he can do in the Discovery Gauntlet. It's inspiring how Beyond watches for the best wrestlers from around the world's independent wrestling scene and puts the spotlight on the top of the line talent.
Episode 7 (original airdate: November 14, 2019)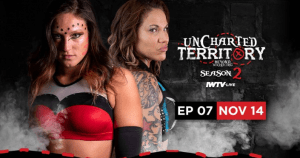 Episode 7 is definitely worth a watch just to see the beauty of Beyond Wrestling's storytelling abilities. Lots of long-form stories are being told in these matches. I enjoy seeing the promotion give equal respect and time to each narrative. The main event between Kris Statlander and Mercedes Martinez, for example, is a must-see event. The whole episode, including the stellar main event, is packed with action. Also look ,for the great matches between Chris Dickinson and Tony Deppen as well as the Discovery Gauntlet match between Matt Makowski and Gary Jay.
Episode 8 (original airdate: November 21, 2019)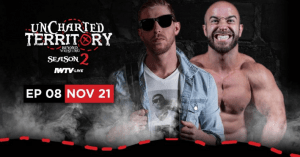 Episode 8 was Denim Night last November at the White Eagle in Worcester! This show was dedicated to the return of Orange Cassidy, Beyond Wrestling's one true ace. Freshly Squeezed took on the Meatman John Silver in an awesome main event. In addition, there's a banger with Chris Dickinson vs. Chuck O'Neill taking place on this show as well. This would be the Dirty Daddy's opportunity to exact some justice on O'Neill for his bullying and stealing and terrorizing ways. This episode also had a great tag team bout with Bear Country in a match with the Sea Stars as well. Excellent intergender tag team action with unorthodox styles to accompany the large size difference between both teams!
Episode 9 (original airdate: November 28, 2019)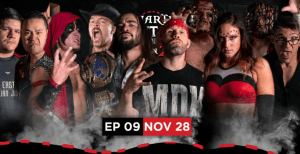 I loved hearing Beyond refer to the Thanksgiving episode of Uncharted Territory as a new tradition! Episode 9 aired live on Thanksgiving night 2019. As someone who grew up watching the Survivor Series on Thanksgiving night, this was a treat. The entire show was a start-to-finish excellent episode. The premise focused on the traditional Survivor Series format with a few singles matches in between. Above all, it had a realistic vibe of those older late 80s/early 90s Survivor Series PPVs. Excellent work done by the Beyond team on this episode, though. Standout 'teams' matches include the main event with Team IWTV taking on Team Beyond. Both teams had a who's who list of the best of the independent scene. Classic episode!
Episode 10 (original airdate: December 5, 2019)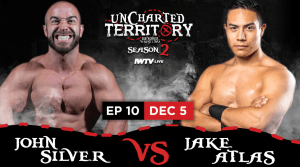 Dissent was the big theme in this episode. A lot of tag team turmoil took place near the end of Season 2 of Uncharted Territory. This episode would be one of the last leading into Beyond's New Year's Eve event, Heavy Lies the Crown. We saw a lot of bickering between teams like Nerder Death Kill (Thomas Santell and Nick Gage). Yet, there was also in-fighting with Club Cam members Kenn Doane and Christian Casanova. These moments of bickering and upstaging and superkicking, however, created just the right amount of drama. Episode 10 also featured an amazing main event between current respective AEW and NXT talents John Silver and Jake Atlas. Be sure to check out Silver/Atlas if you'd like to see these two 'mainstream guys' at their best in an independent wrestling ring!
In conclusion, all of Uncharted Territory Season 2 is fantastic. However, these shows are standouts. They're not the only episodes I'd recommend to watch from Season 2, but they're definitely the most memorable. Watch them all at your quarantine leisure on IWTV.live!