Time to dive in again deep into the inviting pool of independent pro wrestling shows for this week's Social Distancing Wrestling Watchlist for 5/15/20! This week we're back on IWTV. Each of these shows is available on demand. I promise you'll be glad you took the time to check them out! For those who prefer to watch more recent shows, these events all took place within the last year. You may think at first you don't know too many of the names on these cards. Get ready for a nice surprise!
Social Distancing Wrestling Watchlist for 5/15/20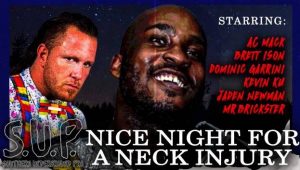 Southern Underground Pro presents Nice Night for a Neck Injury
Look for me at this show! This was the second to last SUP event – shortly before Christmas 2019 – before the promotion's home venue, the Basement East was heavily damaged by a tornado. I got a bittersweet feeling when re-watching this one, but I was so happy to have seen it all live. The show holds up very well, too. Standout matches on this one include Jaden Newman vs. Big Twan Tucker, Violence is Forever vs. the Bazooka Horses
(yes, WARHORSE in a tag match!), and the Bonestorm title match between Mr. Brickster and reigning champ AC Mack.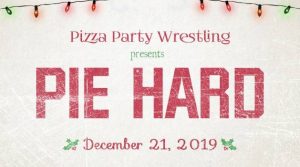 Pizza Party Wrestling presents Pie Hard
The last month of 2019 was full of cool holiday and end-of-the-year events. Pizza Party Wrestling is all about fun – every show is literally a pizza party! Their holiday event, aptly named Pie Hard, is a good watch if you're looking for a drama-free and outlandish vibe to your wrestling shows. If anything else, you really should watch this show to see the Dirty Daddy Chris Dickinson step into the ring with the amazing Faye Jackson. Try not to get too turned on by that one, because those two go from seductive to savage in a heartbeat.
Social Distancing Wrestling Watchlist for 5/15/20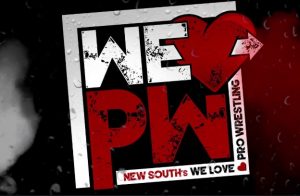 New South presents We Love Pro Wrestling
The second New South event of 2020 took place in February with We Love Pro Wrestling. This was a show I'd wish I'd have gone to at the time, now that I've gone back and watched the whole thing! However, I enjoyed it just as much from the comfort of my own (quarantined) home, but there's nothing like being there live. Highlights from this show: all of it! Both HOSS tournament qualifying matches are bangers. My guy Baron Black did great work against Cody Vance. Jaden Newman and Adam Priest was awesome. The main event with Kung Fu Donnie Janela and Chris Crunk was wild! All around a great show from start to finish, and this was a great lead-in to the HOSS tournament shows a month later.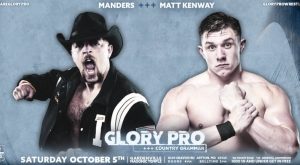 Glory Pro Wrestling presents Country Grammar
Glory Pro's Country Grammar stretches all the way back to last October, but even though it's the oldest show on this week's list it's still a damn good one. Once everything is safe enough to open up for shows again, I definitely have Glory Pro on my to-do list for checking out a live show. When that time comes, I'm hoping all of the shows they have will have just as much energy and the same stacked card as Country Grammar. The Crown of Glory title match between AJ Gray and Paco is a badass main event, and the matches that led up to it were exceptional. Check out the three-way dance between Curt Stallion, Jake Lander, and Daga. Definitely a show-stealer!
Social Distancing Wrestling Watchlist for 5/15/20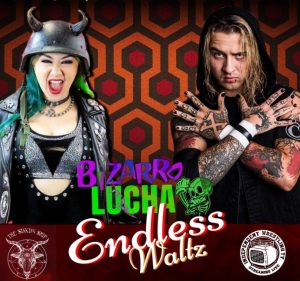 Bizarro Lucha presents Endless Waltz
When Shotzi Blackheart was signed to NXT, I made sure to go back and check out as many Bizarro Lucha shows as I could. With the sole purpose, to familiarize myself with her work from her home promotion. Endless Waltz from last September is a great place to start for NXT fans looking for the best of the Blackheart from the Black Lagoon. Shotzi's match with Atticus Cogar was her second-to-last appearance for Bizarro and they both got out there and killed it. Watch this match!
The card is also full of names you'll need to know and matches you'll want to see; indy legends Mike Quackenbush and Billy Roc go one on one in an absolute classic. The main event with Calvin Tankman vs. Mance Warner for the Luchaversal Championship ended the show excellently. If you're looking to get into what Bizarro Lucha's all about, put this one in your viewing lineup soon.
As we progress into our self-isolation it seems as if life's starting to move again in some areas, but we're a long way from out of the woods. Keep your spirits up and your morale high, and keep adding these shows and more to your quarantine watchlist!