Proclaiming oneself to be "The Best Ever," depending on the perspective, can be seen as either a sign of confidence or arrogance. There are many factors that play into this tagline, ranging from the number of years that one has been involved in professional wrestling to the caliber of matches they've wrestled throughout the years. Regardless, this moniker comes with considerable weight, but not everyone can carry it the same.
For one Houston, Texas native, embracing the moniker of "The Best Ever" is effortless. The fact that he's not even thirty years old makes this all the more impressive. In this week's All Elite Wrestling talent preview, we go into the career of Sammy Guevara.
Sammy Guevara, who became enamored with wrestling after watching the greats like Shawn Michaels, began training at Reality of Wrestling. For those that don't know, Reality of Wrestling is a Houston-based wrestling promotion headed by WWE Hall of Famer Booker T. This was where current WWE Superstar Ember Moon trained, too. Guevara completed his training in ROW before making his way across various independent promotions.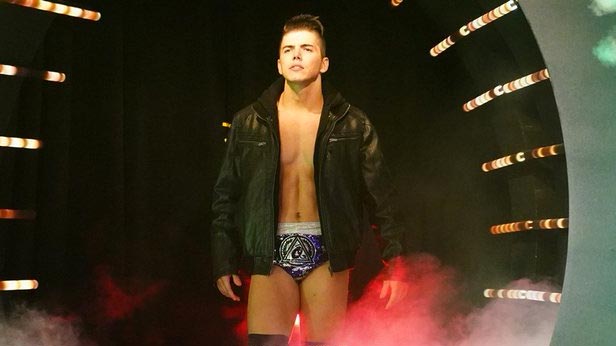 Sammy Guevara
Guevara had his first official match in River City Wrestling, based out of San Antonio, in January of 2013. He wrestled in a six-man gauntlet match that was ultimately done by Big Sed. From there, he made his way to the National Wrestling Alliance. In his first NWA match, which took place near the end of the month, he lost to Erik Shadows.
Later that year, Sammy Guevara would appear at the Georgia-based Anarchy Wrestling. It was here that he won his first official match, defeating William Roberts and Kharn Alexander in a triple threat match in May. He would also take part in NWA's TSW Knuckle Up event, defeating Low Rider in singles action.
2014 saw Guevara continue to make a name for himself, and one of the promotions he did this in was Inspire Pro Wrestling, based out of Austin. After working with the likes of Barrett Brown and ACH, Sammy Guevara would find himself in title contention.
At Inspire Pro In Their Blood, which took place in May, Guevara defeated Brown and Ricky Starks to win the Inspire Pro Junior Crown Championship. He would also take part in International Wrestling Cartel's Super Indy XIII tournament, defeating Ethan Page and Petey Williams before ultimately losing in the final three-way match.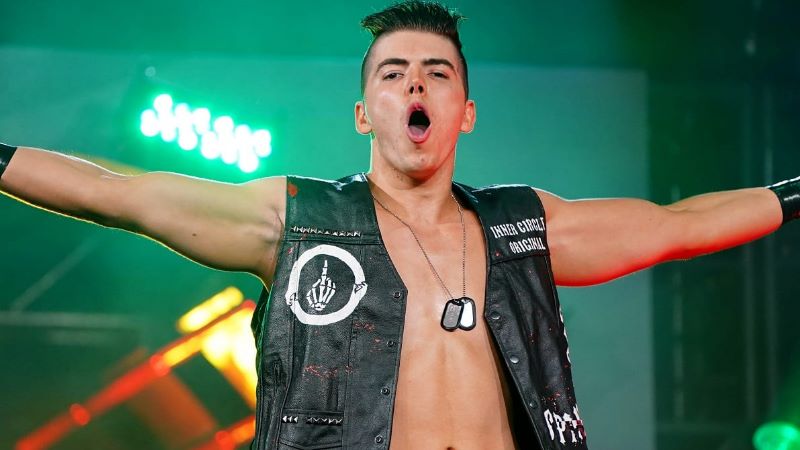 IPW
Guevara's work in IPW continued into 2015, as he defeated Steve'O Reno at Fade to Black to become a two-time Inspire Pro Junior Crown Champion, being the only competitor to hold this distinction. Earlier in the year, though, Sammy Guevara would wrestle a dark match for WWE Main Event.
He teamed with Tony Guevara, aka Laredo Kid, in a losing effort against Los Matadores. Guevara would also wrestle a few matches for RIOT Wrestling Alliance, located in Nuevo Leon, Mexico. In RIOT, Guevara worked with the likes of Low Rider and Ultimo Ninja, building his ever-growing skillset in the process.
In 2016, Guevara would successfully hold onto the Inspire Pro Junior Crown Championship until April, where he lost it in a triple threat ladder match to Andy Dalton. Earlier in the month, though, Guevara took part in the Vendetta Pro Casino Royale Event. At the Las Vegas event in question, Guevara defeated Ricky Starks for the Bull of the Woods Championship.
Sammy Guevara continued to wrestle across various promotions, even defending the Bull of the Woods Championship against the likes of Laredo Kid, Joey Garcia, and Zack Sabre Jr. In November, Guevara wrestled for Metroplex Wrestling's Natural Selection event. He challenged Erik Ortiz and became the WAR City Heavyweight Champion.
Independent Endeavors
Guevara's independent endeavors continued into 2017, with the self-proclaimed "Best Ever" working for WrestleCircus in Austin and VIP Wrestling in Dallas, just to name a few promotions. In February, Guevara made his way to the Los Angeles-based Maverick Pro Wrestling.
At the promotion's My Bloody Valentine event, he successfully challenged Joey Ryan for the WC Sideshow Championship, becoming only its fourth titleholder in the process.
Guevara's next IPW achievement came in May at License to Death Wish, where he defeated Keith Lee for the Pure Prestige Championship. In September, Guevara would take part in the PWG Battle of Los Angeles tournament, defeating Joey Janela in the first round before losing to Jeff Cobb in the quarterfinals. In November, Guevara lost the Pure Prestige Championship in a five-way match to ACH.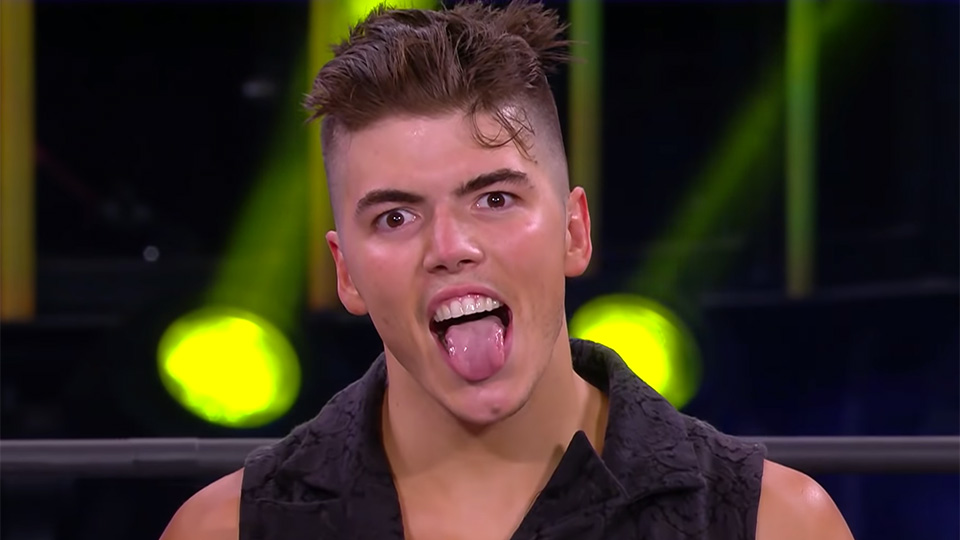 PWG called Guevara back in 2018. In April, Guevara defeated Flash Morgan Webster and Robbie Eagles in triple threat action, in addition to Taiji Ishimori in singles action. The following month, Guevara unsuccessfully challenged WALTER for the PWG World Championship. As a AAA talent, Guevara also had a brief stint on Lucha Underground in its fourth season.
This would culminate in a showcase at Ultimo Lucha Cuatro, where he, Ivelisse, and XO Lishus lost a three-way tornado tag elimination match for the Trios Championship. In June, Guevara debuted for the comedy-based Japanese promotion Dramatic Dream Team.
In DDT, Guevara competed with a litany of talent, including Mike Bailey, Makoto Oishi, and HARASHIMA. He would challenge Shingehiro Irie for KO-D Openweight Championship in July but fell short in the encounter.
PWG
Guevara returned to PWG once more during the following September to compete in the Battle of Los Angeles 2018. However, he would lose to Jonah Rock in the first round. That same month, AAW held its 3rd annual Jim Lynam Memorial Tournament, named after one of the promotion's late founders.
Guevara defeated Trey Miguel in the first round and Darby Allin in the second round before losing to eventual winner Sami Callihan in the semifinals.
Back in DDT, Guevara took part in the D-Ou Grand Prix, which began in November and ended in December. Guevara finished with 6 wins in Block B, ultimately going on to challenge DDT Iron Man Heavy Weight Champion, Konosuke Takeshita. Guevara would fall short in this nearly 12-minute encounter.
To say that 2019 has been an eventful year for Guevara so far would be an understatement. At the AEW Double or Nothing Ticket Announcement Party, Executive Vice President, Cody, revealed one of their newest signees. Out emerged then-AAA World Cruiserweight Champion Guevara made his way to the podium, cocky strut and all.
He referred to himself as AEW's true superstar, his championship held high above his head. If the fans in attendance weren't familiar with him, he promised that, soon, everyone would understand that he was "The Best Ever."
Sammy Guevara is All-Elite
This past March, in an interview with Wrestling Inc., Guevara expanded on his decision to sign with AEW. He said that while he wasn't approached directly by WWE, he didn't see himself signing with them. According to Guevara, there were "too many guys signed at the moment". There was talent "on the back-burner just waiting." Ultimately, he believed that AEW was the best place to go.
The prospect of working alongside established talents like PAC and Chris Jericho sweetened the deal. Against such high-caliber wrestlers, including those he never competed against. Guevara may find holding the title of "The Best Ever" more exciting than ever before.