A familiar experience to all is the long wait. A time where you expect something to happen, and it ends up being delayed. Maybe it was a bus, or a delivery, or a meeting. Life simply does not follow a perfectly straight line. This happens at the macro as well as the micro-level.
The career paths of authors, musicians, artists, and athletes are full of diversions, detours, and delays. One such career is that of Ryo Mizunami. Ryo Mizunami is a wrestler from the city of Nagoya in Japan. Mizunami would face many hardships, stalls, and delays on her career path.
Yet, with each challenge, she would rise above, and in October 2021, she is on the cusp of once again unleashing MAX VOLTAGE upon the continental United States. This is the story of "ANIKI," the "Coolest Wrestler in the World," Ryo Mizunami.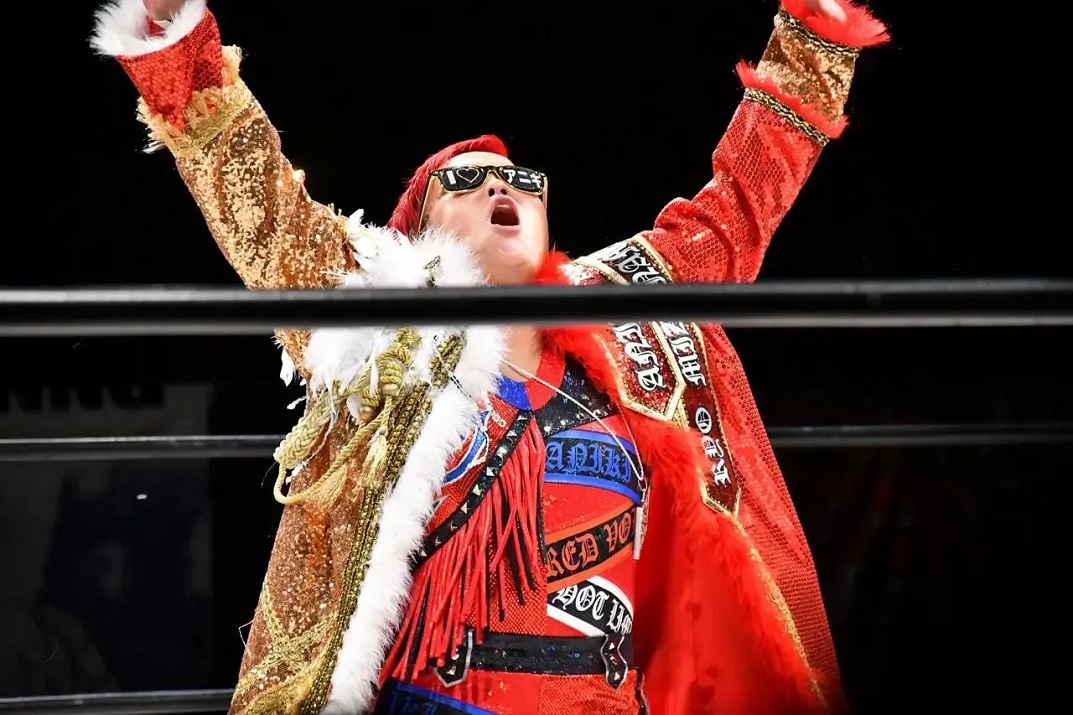 Ayane Mizumura began training in early 2004. Initially, her family was reluctant to allow their young daughter to begin a hard life. Then, in 2000, the British Broadcasting Corporation (BBC) produced a documentary called "GAEA Girls," which told the story of the GAEA Japan Joshi promotion.
The documentary showed rigorous and brutal training but would nonetheless spark an interest in the young Ayane. After much convincing, her parents relented, and she began training in 2004 under Meiko Satomura, founder of the GAEA Japan group and current NXT UK Women's Champion. Mizunami would be one of the last to graduate from the GAEA Japan group and would spend only a year wrestling for GAEA before it closed in 2005.
Crossing Kong
By April 2005, it seemed like the dream had already ended before it began. By the end of the final bell at the final GAEA show, Ryo Mizunami had no singles victories. She had rubbed shoulders with incredible Joshi talent like Aja Kong but felt as if her career had died with GAEA.
Ryo Mizunami returned to her home in Nagoya and enrolled in an athletic training school in hopes of becoming a trainer. She would remain dormant until 2007, when she found herself in a meeting with her former trainer, Satomura.
She originally began the conversation to see if she could join her new promotion, Sendai Girls, as a trainer for the new Joshi talent. But, instead, Meiko asked her to join the active roster. Hesitant at first, she accepted, and in July, she picked up her first singles victory and, on that same night, would compete in a six-woman tag team match against Manami Toyota.
The years from 2008-2010 were as triumphant as they were challenging. In January 2008, Mizunami won the SENDAI Girls New Year Tournament. Though she would lose her first title match later that month to Carlos Amano, she would debut for another promotion, JWP, and begin to spread her wings.
2008 is when she encounters and rubs shoulders with future Joshi stars Kana (WWE's Asuka) and Io Shirai. At the end of the year, she would win a 1-night tag team tournament with legendary Joshi wrestler Devil Masami on the night of her own retirement.
Ryo Mizunami – Regaining Momentum
The first quarter of 2009 would be hard, as she would lose a one-night tournament to her trainer, Satomura, and lose in the finals of another tournament in April. Mizunami would bounce back by the end of the year and capture her first pair of singles championships, the then-unified JWP and Princess of Pro Wrestling titles from Misaki Ohata. She would hold these championships until September 2010, with a reign of 257 days.
2010 would also see Ryo Mizunami capture the NEO Tag Team Championships with Aya Yuuki for only 15 days. By the end of 2010, she would also lose the JWP and Princess championships. The end of 2010 would spell the start of a spiral. From February 2011 to April 2016, Mizunami would not win a tournament or championship.
She would, in fact, suffer an injury that would cost her exactly one year in February 2014. Her return to competition in 2015 would have her starting from the bottom as if her career since 2004 had not existed. She would make it to the semi-finals of the Dual Shock Wave Tag Team Tournament with Misaki Ohata, who she defeated for the JWP and Princess of Pro Wrestling championships for in 2009.
The Spring of Mizunami
Ryo Mizunami and Misaki Ohata would bring the heat in Pro Wrestling WAVE in 2016. In June, Ryo won the Catch the WAVE 2016 tournament. In August, Ryo and Ohata would win the WAVE Tag Team Titles. Their reign would last 174 days. In October, the duo would also win the Ice Ribbon International Tag Team championships and hold them for 168 days.
Mizunami could only hold her head high as she solidified her spot as a talented wrestler in the mid-2010's Joshi scene. Her 2016 would end with a bang as she defeated Yuu Yamagata for the Regina Di WAVE Title and hold the belt for 185 days.
The Spring of Mizunami would be fruitful and glorious. However, by July 2017, Mizunami would lose her belts and not compete in any tournaments. Mizunami knew how to overcome a slump; work as hard as everyone else, if not more. 2018 would be the most prolific year for Ryo.
She would have 102 matches across thirteen promotions. She would win the Regina Di WAVE Title NEXT One Day Tournament in November 2018 and win the Regina Di Wave Title but only hold it for 14 days, losing it to her former tag team partner Misaki Ohata. Mizunami leaves Pro Wrestling WAVE at the end of the year and begins her career as a freelancer.
Ryo Mizunami – The Freelance Ace
After leaving Pro Wrestling WAVE, the place she left Sendai Girls for, Mizunami strongly considered hanging up the boots for good. Halfway across the world, a new door would open, and Mizunami would be one of the lucky few to walk through it. Mizunami, having felt that she had done all she could, received a call from All Elite Wrestling (AEW).
Their inaugural show, Double or Nothing, was fast approaching, and her frequent opponent Hikaru Shida wanted Mizunami in her corner in a six-woman match in Las Vegas. The phrase "double or nothing" meant more to Mizunami's career than even she realized.
If having a record number of matches was not enough to elevate her status, then breaking out onto the grand stage of pay-per-view just might. Mizunami teamed up with Shida and Riho against Aja Kong, Emi Sakura, and Yuka Sakazaki. The match was not unlike the Taka Michinoku PRO Showcase at ECW's first pay-per-view in 1997; American audiences treated to a spectacle not commonly seen before their eyes. After this match, Mizunami realizes that there is more to accomplish for her in wrestling.
Since 2019, Mizunami has embraced the role of freelancer, competing in many Joshi promotions. She would make it to the finals of the Catch the WAVE 2019 tournament as a freelancer, and she would form the faction MAX VOLTAGE in SEAdLINNNG with Itsuki Aoki, Miyuki Takase, Nanae Takahashi. 2021 has been in many ways a microcosm of the career she has had up until this point.
Overcame Challenges
At the beginning of the year, she won the AEW Women's World Title Eliminator Tournament but would lose in March to her former rival and partner, Hikaru Shida. In July, she would make it to the semi-finals of the One of a King Tag League for Gatoh Move Pro before winning the SEAdLINNNG Beyond the Sea Championship, a title she still holds as of October 1st, 2021, despite testing positive for COVID-19 in September 2021. It was after her recovery from COVID-19 that she announced she was going to return to AEW and the United States soon.
What can be said of Aniki, the "Older Brother"/"Senior" Joshi wrestler? She is a talented wrestler, an older sibling, the last of the GAEA Girls, perhaps. Ryo Mizunami's persona of the coolest wrestler is one built on confidence of one's abilities. Confidence in one's abilities in the ring is easy to fake, but to overcome challenges outside of the ring, on a meta-level, on a career scale, is impossible to deny. Soon enough, Aniki will be above denial, and the future legend will out-cool us all.