For ROH TV Episode #524, three matches are once again slated to take place this week.  Each one appears to be more exciting than the next. In one match, it involves former WWE NXT talent against former ROH World Tag Team Champions. At the same time, another involves contenders for the ROH television championship in Eli Isom and Ryan Mooney. Finally, in an eight-man tag team match, VLNCE UNLTD is set to face a team that has yet to be announced (as this is being written). However, we will explore the possibilities that stand before the current ROH World Tag Team Champions, Tony Deppen and Brody King. Here is the ROH TV preview for episode #524.
______________________
Tyler Rust & Alex Zayne vs. The Briscoe Brothers
Both Rust and Zayne return to ROH. Rust was last on ROH TV in 2020 when he lost to Tracy Williams in the first round of the Pure Title Tournament. Since then, the man formerly known as Rust Taylor has found a new sense of purpose. He is much more driven than he ever was, and he returns to Ring of Honor with a whole new focus. For 34-year-old Lexington, Kentucky native Alex Zayne he too returns for the first time since 2020. It was in 2020 when Zayne picked up two wins in Ring of Honor. One of those was against current ROH World Champion, Bandido.
Across the ring from these men are the former 11-time ROH World Tag Team Champions. Jay and Mark Briscoe will always come ready for a fight, and this night will be no different. But will the former champions put the returning Rust and Zayne on notice?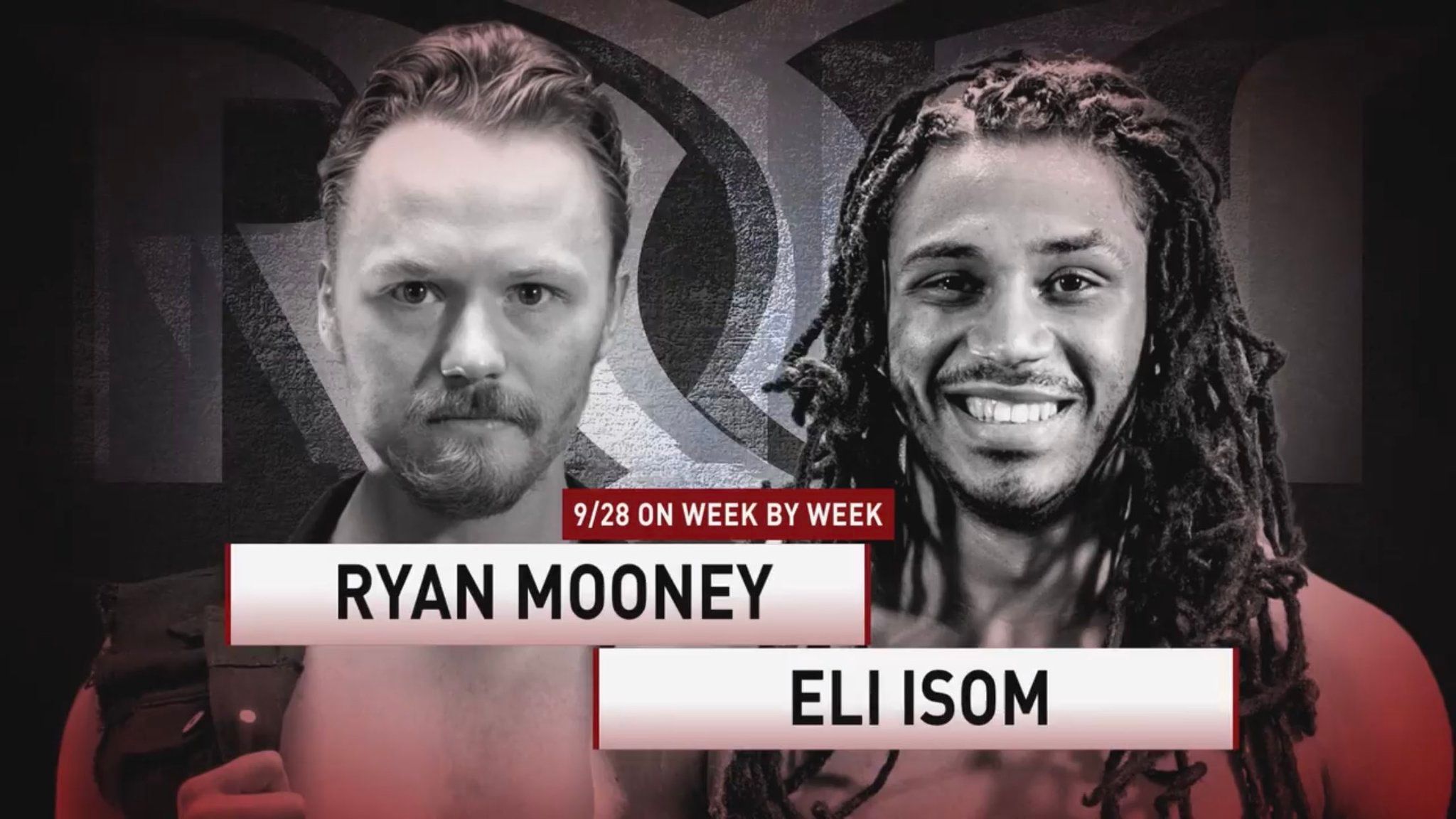 Eli Isom vs. Ryan Mooney
Both of these men come in with purpose and with immediate goals in mind. Last week both men shared their motivation for this match. Isom and Mooney have a history with one another. They were once part of a faction known as Shinobi Shadow Squad. However, that was then, and this is now. With both men having their sights on singles championship success, it was bound to happen that they would cross paths.
Both Isom and Mooney are four-year pros looking to make a name for themselves. They have the same amount of experience coming into this bout. However, the only difference is that of the two, Isom may be the one catching the eye of ROH Management. A win on this night for Mooney will say so much about where his place is on the roster moving forward. Will this be the night that Eli Isom moves one step closer to the ROH Television title?
ROH TV Episode #524
VLNCE UNLTD vs. ????
This past week, VLNCE UNLTD gave an open challenge to anyone who wanted to step into the ring with them. Whoever it is could be a group united much like this faction. However, whether it is The Foundation, La Faccion Ingobernable, or Shane Taylor Promotions, one team is looking to drop them where they stand! So while it may be an already known team looking to walk away victorious, the question is, what if they are not?
What if the four ROH stars that look to challenge VLNCE UNLTD aren't a recognized group? What if the four that stand up to Tony Deppen, Homicide, Chris Dickinson, and Brody King are four men with history with each of these men individually. In fact, the chances of members of the different recognized factions stand across the ring from them is also a possibility. Fans can anticipate a match that is sure to excite with whoever stands across the ring VLNCE UNLTD.  While the possibilities aren't endless, the match will be a hard-hitting affair.
What To Expect
Bandido addresses his challengers for the ROH World Title.
Rok-C shares on becoming the new ROH Women's Champion.
Brian Johnson continues to see respect from the ROH locker room.
******
Stay tuned to the Pro Wrestling Post for this and additional stories from the wrestling world. Readers can rely on Pro Wrestling Post to be their daily source for all things inside the squared circle. As a result, readers can expect daily news, history, and so much more. Please visit Ring of Honor's official website here for news and information on the promotion and upcoming events.