Our latest CAC Life Member, Dwayne 'The Rock' Johnson, continues to make near-daily news worldwide (I've been the club's board photographer since the late '80s). Perhaps because he's still the biggest movie and tv star in the world for two+ years running, while his Jungle Cruise ride adventure film arrives soon from Disney Films, he'll be seen next in perhaps his biggest and most expensive blockbuster. "The hierarchy of Power in the D.C. comic book and the graphic novel universe is about to change. I'll be joining an epic and first of it's kind D.C. Fandom fil(set to start filming on 8/22/20). "This one is for the fans," Rock said.
He had to kayfabe the rest of the details, but he'll be playing a newly created D.C. character created specifically for him as the main heel protagonist (as well as the title role) to Shazam in Black Adam to be released 12/22/21. He'll battle babyface hero Shazam in this sequel, who's trying to stop him from controlling the galaxy, it's rumored. In a far shorter span of time, Dwayne eclipsed the prior box office champion record-holders, Will Smith and Burt Reynolds, who'd held a headlock on that title for years. And his directors laud him for being able to play comedy, action to serious, often in one extravaganza. Academy Award nominee, Emily Blunt, just told Entertainment Tonight "there's no one else like The Rock in as an actor. I can't wait to work with him again!"
Rock Turns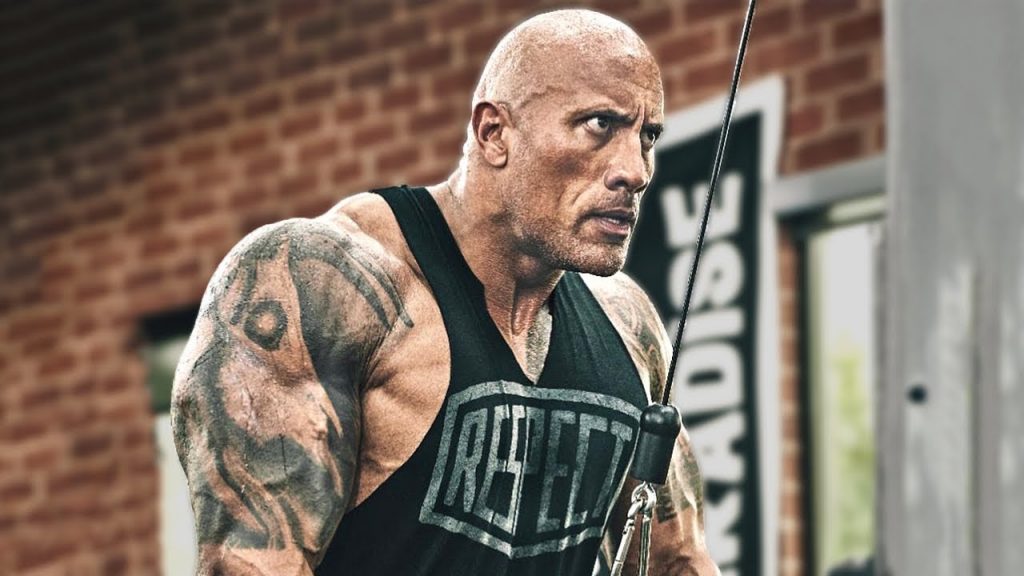 And in Less Time Than Almost Any Other Major Actor, 53 Films To Date! Pat Patterson predicted to me in 1995 during Dwayne's earliest OVW training days with Jim Cornette and Danny Davis that he'd one day be not just the top guy in our biz, but also in movies and tv. From both Jumanji sequels to Fast Five, Furious 7, and Fast and Furious: Hobbs & Shaw, Central Intelligence, The Rundown, The Game Plan, Get Smart, Be Cool, GI Joe, Walking Tall; his career went into hyperspace in 2001 with his critically-acclaimed work in The Mummy Returns the following year.
His work stole the show, so they created his own spinoff vehicle in The Scorpion King the next year. He's 'sung and danced' in Disney's animated Moana, played a tooth fair in saved swimmers in Baywatch, and kept the world in big-time boss office attractions like San Andreas, Rampage, and Skyscraper. To date, his films have grossed over $3.7 billion in North America and over $11 billion worldwide. Entertainment industry trades cite him as the hardest one doing press whenever his film are released doing all the day time and late-night talk shows and much more besides the global press junkets and red carpets. All with energy, few others can rival.
Remembering Beyond The Mat
His first film, the Beyond The Mat documentary was released finally in 1999. I had pre-production footage shot at Dwayne's only attended CAC to date at our ancillary reunion in Tampa in 1995. More talking heads footage was shot at our regular Los Angeles CAC the next year. This was via shoot interview with Pat, Ray Stevens, Angelo Mosca, Nick Bockwinkel, Ted DiBiase, Stan Hansen(most of it not used sadly), and others filmed by Eddie Murphy's movie script fix-it doctor, director Barry Blaustien. I was Barry's still photographer. And I was there for all the Vegas hilariously inane indie shows with Mick and Sabu, Terry Funk, etc.; The ECW and APW tapings that did make the film's cut. I wasn't there at the Jake Roberts show mess.
Catch Dwayne's NBC competition reality show The Titan Games
Mondays at 8 pm. It seems better than whatever The Miz' new game show appears to be from the trailer and outtakes.
By Dr. Mike Lano
Pro Wrestling/Boxing/MMA/Rock Concert Magazine Photographer/Writer Published Globally Since 1966 – please holler at me at wrealano@aol.com.
The critically acclaimed #350Days stars Bret Hart, Superstar Billy Graham, and 3 dozen all-time legends. It's available worldwide on Amazon, iTunes, Google Play, & Xbox and all major cable systems. Click here to view the trailer for 350 Days.