WWL is coming off a big taping with several notable matches. On this episode, the focus is squarely focused on the World title scene as Angel Fashion has his final opportunity against BJ while Mike Mendoza faces Mighty Ursus to be the next challenger.
After a short music video with highlights, we get the intro video and are off to our first match right away.
Mighty Ursus vs Mike Mendoza for the #1 Contendership of the WWL World Championship
Ursus is on the heavier side and a former WWC Universal Champion while Mike Mendoza has been one of the hottest stars on the island yet much like partner Angel Fashion, has never won a top title. This one is a David vs Goliath affair as Ursus beats on Mendoza for a long time, cutting off any comeback attempt with a power move. Mendoza tries a Tope but gets caught by the big man and dropped on the ring apron. Ursus dominates in the ring as we go to break to announce the next tapings on April 14th titled "Fuera De Control" (Out Of Control). They're also moving to a different building. This one having no pre-installed bleachers. It'll be interesting to see how WWL handles it as they try to step out of their comfort zone for the first time in a very long while.
Returning to the match Mendoza mounts his comeback avoiding a Powerbomb and tries a Headscissor Takedown which is sadly botched. Mendoza hits three Suicide Dives in a row but in the ring, Ursus out of nowhere surprises Mendoza with a Spear but is met with two Double Stomps. One to the back of the head and another to the chest. Ursus turns him inside out with a Lariat and goes to the top rope, flying with a Moonsault but misses letting Mendoza pin him to win. It was outside the comfort zone for Mike here as David/Goliath-type matches are oddly rare here. And more often than not, the big guy weirdly enough is positioned as a face in WWC. It made for an interesting watch as the rising star is forced out of his comfort zone here. You can see he still has a lot to learn but you can also see the potential in Mendoza to be a top star here.
It's time for "La Esquina Del Rudo" (The Heel Corner) with commentator and local radio DJ Axel Cruz as he announces LAX vs The Fugitives vs The Melendez Cousins for the WWL & CWA Tag Team titles as next week's main event match. He also discusses the upcoming Women's Division revival.
BJ (c) vs Angel Fashion for the WWL World Championship
We get a long pre-match video package for this one and starts with some brawling around ringside. They eventually make it to the ring where we get a very awkward spot as Fashion is sent to the corner. He just stops and turns around as BJ seems at a total loss. They get back into it though as BJ hits a German Suplex and applies a Kimura with Fashion having to roll his way to the ropes. BJ then applies a Guillotine Choke as he seems to be trying to outwrestle his angry rival.
Returning from break they exchange chops and we get a ref bump letting BJ hit a low blow and a chair. He puts in the corner, sending Fashion against it and hits a Tombstone Piledriver for 2. Bj tries a Cutter only to get a Spear for a 2 count and Fashion tries a Superkick only to hit the second ref. BJ comes back with a DDT but is so busy gloating that Fashion gets back up again. He hits BJ with a chair and hits a Splash as Mike Mendoza appears with a third ref and a 2 count. Then we get the odd visual of two refs in the ring as one was clearly supposed to leave. BJ goes for the chair, but Mendoza takes it away and in front of the ref, he hits Angel Fashion, costing him the title with a DQ. It was a solid match that had a story. Fashion was angered by BJ talking about his dead grandfather but while Fashion wanted a brawl, BJ was trying a wrestling match. We had seen tension between Mendoza and Fashion for weeks so this wasn't some out of nowhere heel turn. But it does leave you wondering if we're getting heel vs heel as Mendoza is now BJ's next challenger or if Angel Fashion gets added, thus nullifying this match's "Last Chance" stipulation.
The show ends with BJ saying he said he was gonna win and hates anyone who doubted him. Mike Mendoza showed he had balls by taking charge and thanks for helping him retain. He hopes he's as savvy when they meet as he was here tonight. BJ has a very bad tendency of depending on cheating to carry his matches but when it comes to mic work he's one of a kind and one of his best features is how he'll just tell you he'll do anything straight up unlike literally hundreds of other local heels who try to justify their actions and paint themselves as being above everyone. Not BJ. He wants to be the best. To do that he has to be Champion, no matter the cost.
The show was pretty decent. The action in the ring was good enough and the storytelling was good, though I hope they have a good follow up plan because it feels like they drove themselves into a corner with the Mendoza heel turn feeling a lot like shock value despite the pieces for it being there. There's still room for potential though.
Thank you for reading this review. If you want to check out WWL, they upload their shows to their official YouTube Page Here. If you wish to follow me on social media and see my various escapades, do so here on my Facebook Blog. See you for the next article.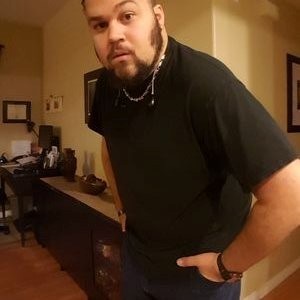 Originally posted by AB Morales