This is a rather awkward episode as the company just had its most recent set of tapings the night before. Of course, producing a TV episode overnight is very difficult for a one-man production team if you're not organized for such. However, the company would rather pretend this was all done over Saturday morning so we get the host and commentators constantly talking about "how intense things were last night" without giving a single bit of detail. It comes off very silly in the latest edition of the WWL High Voltage review.
The episode starts with the Trio known as "La Milicia" (The Militia) pumping themselves up for a Trios match to come.
Host Willie Urbina talks about the "Todo O Nada" tapings in the vaguest way possible. Then one of the commentators keeps the vagueness going.
La Milicia (Bull Anthony, Muhammad Abizaid & Jason Sparks) vs D.O.I.T. (Al Daniels, Andrew Kostas & Jayden Evans)
This is a rematch and both teams are still not very well established. We get a prematch promo from DOIT but they just list off their names. No such treatment for The Militia as I basically had to listen to figure out their names. The match has a rather uncomfortable bit as one of The Militia has an "Arab" gimmick. As such, he gets on his knees and starts exclaiming "Allah". Just like actual Arabs do, obviously. The match is mostly The Militia getting the heat on one of the members of DOIT and it goes on a very good while with a break in between. Eventually, the hot tag is made and both teams run wild and out of nowhere, Kostaz gets the win for his team. This was not a very exciting match nor did it really do much to establish either team.
We get a profile on the team of Niche and Lynx, The Fugitives. They are the Tam Team Champions of CWA, another local promotion (and also bookers). They talk about their long history as a team, working for WWC when everyone was leaving, helping the new defunct EWO, doing the same for CWA and them winning the WWL titles means winning every major title the island has ever had but they also have to contend with current Champs The Melendez and LAX (yes, that LAX).
We get a Control Center-esque segment title "La Esquina De Rudo" (The heel's corner) with commentator Axel Cruz as he details….. well not much. He's just vague about "Todo O Nada" again but does also mention that WWL intends to bring back a Women's Division. In the past, WWL tried a standard division with Lucha Underground's Ivelisse Velez as the Champion, however it fell very quickly. They tried bringing in women for intergender matches but sponsors stopped having any of that, since the matches boiled down to the male beating down the female.
Mike Piconose vs Kevin Norban
Another lower-card rematch here. Piconose is a 12-year veteran and his gimmick is basically that he likes gambling. Norban is a newcomer and his gimmick is "a prince". Much like with the previous match, they're really not doing much to establish these lower-card guys. The match does get time but there's little substance to it though. Piconose attacks Norban's leg for a good while. Norban tries a comeback which includes a botched Hurricanrana and a very slow Canadian Destroyer. But Piconose cuts him off, goes back to the leg and hits a Snapmare Driver for the win. As uneventful as it sounds. It was pretty clear there was no real direction here. Norban did sell his leg, but he was also clearly experimenting with high spots.
With a near 15 minutes left, we fill time with video packages for the big BJ vs Angel Fashion match that will air next week.
The episode had very little substance as I already said which is the side effect of taping on a Friday with time to turn around for Saturday. So they had to put the scraps of remaining content together. Taping specifically for TV is just not something that's done here and as a result, we'll get weeks like these or other weeks when there's nothing but hype videos because they ran out of matches. Both WWL and WWC do it.
Thank you for reading this review. If you want to check out WWL, they upload their shows to their official YouTube Page Here. If you wish to follow me on social media and see my various escapades, do so here on my Facebook Blog. See you for the next WWWL article.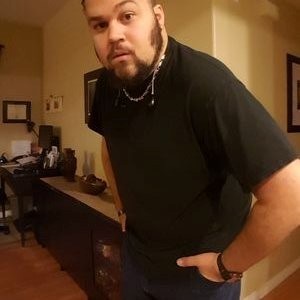 Originally posted by AB Morales