We're back as WWC now seems to set itself up for an unnamed mayor show as they tease a conclusion to the Xix Xavant/Gilbert rivalry as now management has gotten involved as we begin to see what went down in the latest tapings. Today we see how management gets involved.
Host Luis Toledo welcomes us announcing that the next tapings will feature Gilbert and Xavant signing a contract for their match and the intro hits.
Jovan vs Bellito Calderon (c) for the WWC TV Championship
This is two young guys battling for the title. It starts off basic as both men show off their athleticism. They Hip Toss each other. Bot land on their feet. Bellito is impressed by being the more established talent and asks for a handshake but gets a slap instead. He sends Jovan out for a Cannonball off the apron and attacks on the outside but in the ring, he gets Alley Ooped on to the corner to go to break.
After plugging the next set of tapings we're back as Jovan arrogantly works over Bellito. They exchange blows and Bellito hits a hard Clothesline. He rallies from there and tries a Powerbomb but gets a knee to the face. He responds with a Pele Kick and leaps off the ropes but is met with a Cutter. Jovan is absolutely thrilled and does the old back first cover without hooking the leg for a 2 count and right after, Bellito locks a Crucifix to pin Jovan and retain the title. A very simple but well-told premise as the two talented youngsters were evenly matched but Jovan's arrogance and inexperience cost him in the end.
After the match, Jovan seems to have snapped back and calmed down. He asks for the title and hands it to Bellito who celebrates but when he turns his back, Jovan decks him and hits him in the face with the title.
Another plug for the tapings goes by and it's time for our next match.
Chicano vs WWC Puertorican Champion Pedro Portillo III
As you recall, these two had a previous match scheduled but Chicano missed that show due to being attacked by his house. He made it this time and surprises Portillo from behind and they go crowd brawling a while. Not really a good idea when your crowd has dipped to double digits. Returning to the ring, Portillo attacks Chicano's leg and applies a headlock. He opts to put his feet on the ropes which prove to be pretty silly as right away, the ref sees him breaking the hold.
Returning from the break, Chicano drives Portillo's leg to the rope and kicks it, letting him rally a bit but gets a Flatliner. He tries to rally again but Gilbert appears for the distraction. That lets Portillo use a foreign object to seemingly win a match but the returning Zcion RT1, a jack rapper-type similar to Chicano appears to explain things to the ref. Convinced, the ref sticks his hand in Portillo's trouser (boundaries, man) and finds the foreign object. He orders the match to be restarted, but Portillo takes the count-out loss. This was more in line with the old school WWC. A Dusty Finish, the silliness of someone just walking out and explaining to the ref and such.
Zcion RT1 says he's returned to go after Pedro Portillo and his title.
Portillo responds not knowing what Zcion RT1 is after but he doesn't deserve a title shot.
Luis Toledo opens the segment dubbed "What's Happening In WWC" recapping the end of the Jovan/Bellito match.
Bellito from the rooftop of his residence (heck of a nice visual) says Jovan is a talented individual but he was just better and wants a rematch to show Jovan that he needs to respect.
Jovan, in his first promo for WWC, says he's surprised at the challenge and accepts. He knows he's better than Bellito.
Luis Toledo describes the Tag Team climate as three teams chase the titles.
Thunder with Lightning says they're ready for their upcoming match with Doom Patrol and unlike them, they don't need outside help to win their matches.
The Doom Patrol is in some sort of barn say they've been manipulating their way to a title match and will finally win them. They make faces and laugh weirdly as they speak.
Luis Toledo talks about WWC president Victor Jovica intervening in the Xavant/Gilbert situation. From his office, Jovica explains he has a contract for one more match between the two and there must be a winner. He also has a letter to contact who he will designate as a special guest referee for the match. That's quite the nod to how old school they are. A letter. They will sign the contract on March 23 (the tapings) and he will reveal the referee.
Xavant once again says he has a tear in his eye because of anger and wants to end things with Gilbert. It doesn't matter when or where. He'll make him pay.
Luis Toledo signs us off what was a pretty decent episode as we have a few stories to carry the show rather than just matches and one clunky story. Thankfully that happens now as I start covering this and it's becoming a fun ride seeing the show try to re-find itself.
With that in mind, I hope you enjoyed this review. If you want to watch the shows, they're here. Follow my Facebook page here to see all my work and follow me on Twitter here. Until next time!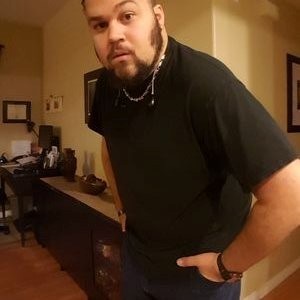 Originally posted by AB Morales