CWA is the third of the top three companies on the island of Puerto Rico. After an exodus of wrestlers just after the company tried to "go big" by booking a very large arena and bringing a very large amount of international wrestlers like Billy Gunn, Nick Aldis, Marty Scurll, Shane Strickland and more it bit them hard when the turn over was just not there as far as attendance. Since then they've had to downsize and re-start pushing new top stars as some of their top stars, particularly Justin Dynamite, left. So it's resulted in their shows having either low attendance or being held in very small venues. The main hook of the show actually isn't the action on the screen. It's a Facebook Live show, so the big hook is chatting with the wrestlers as the action goes on. Sounds like Twitch, no? Well yeah, which they've acknowledged. On top of that, they have a bit of a working relationship with a gaming page which we'll see here.
The commentators welcome us from a very nifty studio as they also note the various wrestling figures on the chat including WWL's commentator Willie Urbina.
Kayla Jones & Zafiro vs Allison & Roxxy
Before the match, Allison is looking for Roxxy who is missing. As that plays out, the commentators note Roxxy is live on the chat. Yeah, this is blatantly pretaped but, it's still very weird.
The match itself is not much as the two bigger heels beat on Allison for a long time. She tries to fight back and after some attempts at takedowns don't work out, she goes for the legs and has a bit of success but the numbers are just too much. Eventually, though, Roxxy appears and gets on the apron for the tag and runs wild. She and Allison work together before hitting Eat Defeat and Dirty Deeds on stereo to win. Standard fare for the most part. There's a story about management doing whatever they can to screw Roxxy but there was zero explanation of that here with one of the more common trappings of debuting a wrestling show when the company already has a history going.
From there, we go to something odd. It's CWA Tag Team Champions Los Fugitivos vs Star Roger & Hiram Tua. Why is it odd? It's on WWE2K19. Yes, this is a segment with Lucha Gaming. It's a cross-promotional deal that lets the commentators chat more with the fans. It's not really a bad idea given the intentions of the show. But……. well it leaves me to cut for content to review on a 1-hour show.
Vertigo The Cure vs Mike Nice
Vertigo has appeared on Smackdown and 205 Live. Remember that segment where Daniel Bryan went to the concession stands and threw someone's hot dog away before spilling another guy soda? Vertigo was a soda guy. The hot dog guy's name is Raziel. Mike Nice won 'Battle for the Gold'. A Royal Rumble match that grants him a future World title shot.
This one doesn't go long though as the two trade pin attempts for a long while. A Sunset Flip throws Vertigo out of the ring and they pace around the venue a bit before returning to the ring with Vertigo hitting an Exploder. Nice gets out of a headlock for a Ligerbomb and the two start trading German Suplexes and no-selling. Vertigo hits Busaiku Knee Kick (hilariously ironic given the Daniel Bryan connection) for 2. He takes his knee brace to go for a second one but is caught with the Showman Slam. Think of Keith Lee's Supernova. That gives Nice the victory in a pretty average match. The two embraced after the match.
We get a preview of an interview involving wrestler Joe Colon who's been out with an injury. He talks about the exodus CWA suffered and websites sensationalizing the news.
The commentators try to end the show but CWA Accion Vibrante Champion (a TV title of sorts) John Slayer crashes the show in his pajamas wondering why he was never mentioned and how the set doesn't have his face given he's its Champion. He hears wrestler Nexxen calling him out and demands that his match with Nexxen be shown next week to show everyone he beat him. Spoilers, dude.
It was a show as we're just dropped in the cold with no real explanation of what's going on in the company. It's a pretty common trap, especially locally as there tends to be a bit of assumption that everyone knows what's going on because they follow social media.
Thank you for reading this review. If you want to check out CWA, they stream their shows on their official Facebook Page Live Here every Thursday at 8 pm Atlantic Time. If you wish to follow me on social media and see my various escapades, please do so here on my Facebook Blog where I now present a pretty unique regular Blog. 
See You Next Article!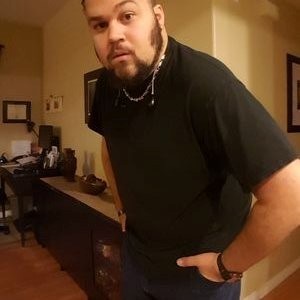 Originally posted by AB Morales