It was a big week in Mexico as it's two top promotions held big shows. The first of which was CMLL with it's annual tribute to its founder alongside another wrestling legend. This year it was a tribute to Blue Demon with Homenaje A 2 Leyendas.
The night overall was a very fun atmosphere as the fans were receptive to pretty much everything and the overall quality of the show was always pretty high. It made for an overall fun show to watch.
Watching it though is kind of tricky. It's now since uploaded to YouTube, but initially, we went down to the wire. It wasn't until an hour before showtime that we learned the show would be made available at midnight on YouTube internationally (it was uploaded far later) and air edited on Televisa the next day with other airings in other stations through the week. It's a bit of a transition though at the same time, at least they're steering away from iPPV which tended to be very messy.
Audaz & La Excelencia de la Tapatia (Triton & Esfinge) vs Hijo del Villano III, Vangellys & Polvora
As I stated in my preview days ago, this was an odd choice for an opener as it featured several notable midcard acts and one lone rookie in Villano. It made for a very exciting, but short match. The first fall was very short as Triton (as in the Greek God) and Esfinge (Sphinx, an Egyptian 'female' monster) pinning Vangellys & Villano. The second one is also very short as Vangellys pins Esfinge off a Northern Lights after Villano pinned Audaz with a Frog Splash. The action picks up for the final fall as everyone hits big moves and we get a few great dives to the outside. Vangellys hits Esfinge with a big Spear to pin him again and Polvora inverts a Top Rope Frankensteiner into a Dominator to win it for the rudos. This one without a doubt fired up the crowd.
Chamuel, Mije & Zacarias vs El Gallito, Atomo & Microman
I don't see much of the Micro's so I was blown away by the reception the got. Microman, who is even smaller than the rest of this division, was a total highlight. The mere sight of seeing him climb turnbuckles had the crowd in awe, let alone when he was finally able to hit a big move off the top to win. That was the story of this match.
Chamuel and Microman had an exchange of submissions before the rudos all run in to attack however the tecnicos just simply shock everyone with Cradles to win the fall. The second fall had Chamuel hitting a Swanton Bomb. Microman teases his own top rope move as the crowd is just blown away at the sight of this small person escalating the corner like it's a mountain but he gets cut off, taken down and pinned. That led to the final fall where there's a brawl in the ring and all of the sudden, Microman jumps off the apron to a Huracanrana to Chamuel. He gets back in where Zacarias makes fun of his height. Microman sends him to the corner, hits Ultimo Guerrero's Senton De La Muerte to just blow the fan's minds. After a chain of Suplexes with everyone involved, Chamuel misses a Frog Splash, Microman climbs again and hits a Vader Bomb to Chamuel to win.
Diamante Azul, Soberano Jr & Titan vs Templario & Hijos Del Infierno (Ephesto & Mephisto)
Another short match here as it's becoming clear they're very clearly playing it safe with time. The heels come out in blue, which makes sense given they are demon gimmicks and Blue Demon is….. well a demon. By name only but still. The tecnicos were though mostly white which was especially jarring given Soberano typically dresses in Blue and Diamante Azul Spanish for "Blue Diamond". And his attire is modeled after Demon. It seemed like they were going for a Santo vs Blue Demon motif here.
We quickly get a Dive from Diamante Azul before Soberano & Titan (who are very hard to identify when they don't have their usual colors) pin Ephesto and Mephisto to win the fall. The second one has Azul flipping people with Monkey Flips and all three tecnicos hit stereo dives. Diamante rips Mephistos' shirt which was oddly enough a pale blue Bullet Club shirt. Terrible and Rey Bucanero were Bullet Club. Not these two as far as I recall. Soberano and Titan hit stereo Asaii Moonsauts and Azul pins Mephisto off a Powerslam for a rare 2 straight falls. It was as quick as it sounds as they wanted to stick to time constraints.
At this point, we got the tribute to Blue Demon as commentator Julio Cesar Rivera introduces actor Tenoch Huerta who played Demon in a soap opera a few years back. This guy was a clear fan and was nothing but honored to be there representing an icon. After a video package narrated by Blue Demon's son Alejandro Muñoz (not the far more known adopted son, Blue Demon Jr), he's introduced live and the fans DO NOT show any love to him.
Thing is, as the case is with most children of masked legends in wrestling, there's a constant dispute over ownership of a name. Alejandro turned down a wrestling career so the Blue Demon Jr name was given to the adopted son. But that hasn't stopped Alejandro from trying to take ownership and claiming it as a birthright. Fans are well aware of it and it's shown here. As Alejandro is presented with a plaque you can tell the crowd mic is completely muted as you hear hissing, booing and heckling from the crowd through the announcer mics. It was pretty uncomfortable.
CMLL National Trios Champions Nueva Generacion Dinamita (Sanson, Cuatrero & Forastero) vs Gilbert El Boricua & Peste Negra (Negro Casas & Barbaro Cavernario)
This was heels vs heels but there was no issue in regards to who was the star here. It was the returning Negro Casas after a couple of weeks off from a knee injury. He was the true legend of the night as the crowd adored him and absolutely hated anyone who would dare hurt him. Both teams took turns working as babyfaces and heels as La Peste plus Gilbert attacked together to start. They clean the ring right away and a Slingshot Splash from Cavernario to team captain Sanson wins the first fall right away.
The second fall has the Dinamitas mounting a babyface comeback after Gilbert and Cavernario threaten with removing some masks. They get cocky though and the Dinamitas attack. Sanson takes Negro up for a Powerbomb into a Backbreaker. Mid-move though, Negro rips off the mask but still gets hit with the move and Sanson puts the mask on as he pins Negro to tie it up. The final fall goes a while as the Dinamitas now become heels, stomping away on Negro. He tries La Magistral but he sells (at least I hope it was selling ) the recent injury. The Dinamitas beat on Gilbert a while too as Cavernario would hit a beautiful Dive through the turnbuckles. Gilbert is pinned of a Triple Team Cannonball and Cavernario comes in. He gets to overzealous as he yanks on Forastero's mask but that lets the Dinamitas beat him up and a big sprint across the entrance ramp into a Springboard Missile Dropkick pins Cavernario for the win. It was the most the crowd reacted and it was a pretty good match.
Semi-Main Event: Semifinal Match for the CMLL World Trios Championships Guerreros Laguneros (Ultimo Guerrero, Gran Guerrero & Euforia) vs Caristico, Volador Jr & Dragon Lee
This was every bit a show stealer as expected as all-star babyfaces flew all over the place while the defending Champions played great bases and played to the crowd. The first fall goes by quick as the Guerreros all place the opposing team in Gory Specials and hops in a circle. The "Danza Guerrera" (Warrior's Dance) submits all three at once. The second fall starts with a brawl outside with the Guerreros in control. Volador launches Caristico into a Hurricanrana to Ultimo Guerrero. Dragon Lee taps Gran Guerrero with a Half Boston Crab while Volador pins Euforia with a Hurricanrana to tie things up.
The final fall is where the action really heats up as everyone hits big moves. The challengers clear the ring and hit Triple Dives. Dragon Lee catches Gran Guerrero with a Spanish Fly while Euforia catches a jumping Volador with a Backbreaker. Caristico eventually tries La Mistica but it's broken up. Ultimo Guerrero hits him with big move after big move, none being enough to win. Dragon Lee and Volador clear the ring and go outside for stereo Hurricanranas. With Ultimo Guerrero alone, Caristico tries La Mistica again only for Ultimo Guerrero out of nowhere, shifting to a Crucifix to retain in a finish that had the crowd going crazy. It was just behind Cavernario vs Titan a few weeks back, but it was an amazing match and without a doubt the highlight of the night.
Main Event Hairs vs Hairs Match: The Chavez Brothers (Niebla Roja & Angel De Oro) vs Los Ingobernables (Bestia Del Ring & El Terrible)
This was not pretty. It ended up being a decent match but the idea of the match blew up on everyone's face here. The first fall, as you've noticed by now, ends right away. The brawl breaks outside before the bell and eventually, in the ring, Los Ingobernables use belts and are DQ'ed quickly. The second falls also ends quickly as Bestia hits Niebla Roja with a questionable looking Spinebuster but doesn't cover him. The brothers mount a comeback but it goes nowhere as a Powerbomb from Terrible and a Cradle Tombstone stop them cold and ends the second fall.
Niebla Roja is thrown to the crowd as the final fall starts. LIM (Los Ingobernables de Mexico?) attack Angel De Oro and then Niebla Roja after he returns until the brothers make their comeback, sending Terrible and Bestia out for Topes and even hitting a Total Elimination along the way. Bestia Del Ring tries some clunky offense in the ring as Niebla Roja tries to fight back. He eventually kicks Angel de Oro by mistake allowing Bestia del Ring to pin him. The two brothers hold hands but that very touching visual would turn sour in a bit.
Terrible and Bestia Del Ring celebrate as its 2 to 1 but right as they do, Niebla Roja pins Bestia Del Ring with a surprise Huracanrana while Terrible is comically too happy celebrating to notice. He doesn't even look to see Bestia Del Ring pinned, he just realizes it from the crowd reaction as he goes from jolly to stoic without turning around. At this point, you think the match will now really pick up as it's down to two very good wrestlers. But no. Niebla Roja hits a Tope Suicida, but on impact, Terrible dislocates his shoulder. That gives us the very unsettling visual of seeing the referee and Bestia Del Ring take turns trying to put Terrible's arm back in to place as the doctor just watches in the distance. Niebla Roja tries to stall with La Comandante who up until this point did nothing. Eventually he and Terrible try to finish the match but right away it's clear Terrible can't do anything so Niebla Roja takes him down and applies the Sharpshooter to end this.
It wasn't really a bad match from a technical point of view. However, the overall objective of this match was getting the Chavez brothers over. Going in, they were not too well received as fans just see them as a pair of pretty boys. You were meant to sympathize with their struggle, hence the image of them holding hands as all hope seems lost. But then they beat up a one-armed man. The crowd very much rejected the Chavez bros as poor Terrible dashes to the back to get checked on. Bestia Del Ring does whatever he can to stall his haircut until Terrible comes back. Then they beat up the winners and finally Terrible cuts his own hair. The brothers were just left with nothing here and Terrible wound up the true star by accident.
Overall it was a fun night. The only bad match was the main event and even that wasn't too bad. It just did not go as planned at all. It's up on YouTube (Here) if you're interested and there's also my own blog to keep up with all my articles on Facebook (Here). Thank you and until next time.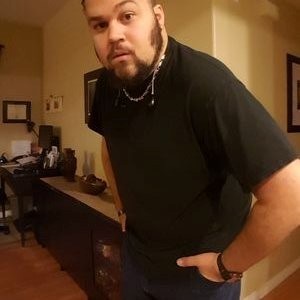 Originally posted by AB Morales