AAA is a very peculiar company. It was formed in 1992 after founder Antonio Peña had a dispute with CMLL booker Paco Alonso. He took several stars loyal to him very similarly to the various Japanese company's exodus' over the years. While CMLL focuses on traditional pro wrestling with very simple storytelling and rivalries, AAA is the polar opposite. Focusing on theatrics with bright lights, over the top wrestling and such. Growing in fame thanks to an alliance with WCW and later TNA, it's had its ups and downs which primarily relate to the Mexican economy. When it dips, AAA has a hard time bringing in big names for events.
As far as the in-ring style goes, AAA is best summed up as "chaotic". More often than not, matches that involve tag teams, trios or more will without fail feature loads of crowd-brawling, brawling in the ring, weapons use and such. It's also a very morally gray promotion as they're not afraid of using underhanded tactics to get their way. Whether its threatening wrestlers, manipulating them into giving up their titles or abusing copyrights. For its long existence, AAA has been a pretty controversial company. For it's more positive features, it has some of the best production values you'll see in any wrestling company. Great sets, great video packages and such. You also get commercial music for entrances for a bit of an ECW vibe.
They began streaming on Twitch two years ago, they were actually way ahead of the curve when it came to wrestling adapting to the video-game streaming website. They debuted with their massive Triplemania 25 event and after some tweaking became one of the first 24/7 channels on the site and would little by little start broadcasting more and more of their live shows. Now all their TV tapings stream live through Twitch before being adapted to weekly TV. This includes their 5 major events with their next one being around the corner. It's called "Rey De Reyes" (King Of Kings) and it features an annual tournament that has constantly changing rules. This year, it's a simple Gauntlet Match.
The stream begins with many video packages as well as commentators Hugo Savinovich of WWE fame and new voice José Manuel Guillén prepping for the show. It oficially begins with host and long-tenured commentator Jesus Zuñiga pumping up the crowd and from there we go to a staple of the company. Every show opens with a ceremony dedicated to the memory of founder Antonio Peña. Women come down bearing flags and his sister Marisela Peña brings an urn with his ashes. Since his death in 2016, Marisela has also brought an urn with her husband Joaquin Roldan who took over the promotion after Peña's death in 2007.
Baby Extreme vs Orquidea Negra vs Dinastia
This is a Minis match. Mini's in Mexico aren't usually people with dwarfism as more often than not you'll see just very short guys labelled as Mini's. Ordiquea is an Exotico. Meaning a cross-dressing character. A pushup contest between Dinastia and Baby Extreme breaks out before they run the ropes. All three take turns hitting big high flying moves before we start getting dives to the outside. Baby Extreme and Dinastia hit theirs but as Orquidea Negra gets some speed, he just stops, gets to the apron and jumps off it. Dinastia would hit a very impressive Spanish Fly to Orquidea Negra off the ropes rather than the corner but Orquidea just shrugs off the damage and hits the Suicide Dive teased earlier. as the action picks up, Orquidea slaps the referee in the butt and kisses him on the lips. Yeah. Orquidea is kicked out of the ring and a Canadian Destroyer from Dinastia wins the match. It fired up the crowd, that's for sure.
The comentators talk about being sold out with a lot of fans being turned away and talk about their "new" English Twitch Channel. They've actually had it since 2017 but only now dusted it off for use.
Faby Apache & Starfire vs Queen Of Queen's Champion Lady Shani & Keyra.
AAA has been more proactive when it comes to women than CMLL. It's bred stars like Cynthia Moreno, Sexy Star, the Apache sisters and more recently Taya Valkyrie among others. Shani and Apache have been embroiled in a heated rivalry with Shani winning Apache's hair. All four are facing off for the title at Rey De Reyes. Apache and Keyra, the heels, double team Shani and Keyra for a very long time. They pull on their hair have some odd exchanges in the corner before Shani comes in to hit a Powerbomb and Shinning Wizard to Keyra. Shani applies a Cross Armbreaker to Faby who tries to lift her but can't. Starfire hits Faby with a Missile Dropkick but Faby completely no-sells it and hits a Superkick and Powerbomb. She goes to the top rope but Keyra comes in and pins Starfire for the win in a total mess of a match, sadly.
Then we get something really weird. AAA presents one of their sponsors. A hot dog product. They have various cooks with cuts on skewers. They, along with Laredo Kid and Hijo Del Vikingo, hands the hot dogs to the crowd. It's a 10,000+ crowd. Some might not get hot dog cuts.
Golden Magic, Niño Hamburguesa & Myzteziz Jr vs Villano III Jr, Jack Evans & Taurus
Villano III Jr is the son of Villano III obviously. However, Myteziz Jr is not the son of Myzteziz (Caristico in CMLL and formally Sin Cara in WWE). He is just a wrestler who was given this name. Think Pentagon Jr who has no relation to any other Pentagon. It's just AAA looking to use the gimmick and given Pentagon Jr's success, well why wouldn't you? Niño Hamburguesa translates to Hamburger Kid. Because he is quite a large boy. Very talented though. And finally, this is Jack Evan's return after a year out.
It quickly starts with high flying as Golden Magic hits a Flying Cross Body. Myzteziz Jr comes in and hits a Tornillo Dive to Taurus and Hamburger Boy tackles Jack with his own Cross Body. Jack Evans and his team start triple teaming everybody before the babyfaces rally and clear the ring for stereo dives followed by Hamburger Boys own Dive to the outside (which is always accompanied by a Richter Scale joke by the commentators). In the ring Myzteziz Jr tries a 450 Splash but Taurus raises his knees, hits a Gore (he's a bull after all) and an Emerald Flowsion dubbed the Taurus Driver to win. This one was quite short but it was more of a setup for later as will be explained.
The heels keep attacking. Sammi Guevara and Australian Suicide appear seemingly for the save, but instead they join on the beatdown to turn heel while Villano III Jr and Taurus very oddly vanish. Evans picks up the microphone and cuts a promo entirely in Spanish claiming he and his fellow foreigners here know more about wrestling than any Mexican. He labels his group "Los Guardianes De La Lucha Libre" (Guardians Of Wrestling) and dub themselves a new Trio.
Before the next match we get a video one of the Trios in it. The team of Mamba, Pimpinela Escarlata and Maximo Sexy. A Trio of Exoticos dubbed, "Las Fresas Salvages" (The Wild Fruits). In the ring, host Jesus Zuñiga says AAA supports the LGBTQ+ community. Which personally is great. I just don't think representing that community with guys who go around stealing kisses and molesting people is the way to go. Even if the crowds love it. It presents a very unsettling image.
Poder Del Norte (Carta Brava Jr, Mocho Cota Jr & Tito Santana) vs The Wild Fruits (Mamba, Maximo Sexy & Pimpinela Escarlata)
The Tito Santana here has no relation to the WWE Hall Of Famer. Poder del Norte (Northern Power) have been a top Trio for the better part of 2 years while The Exoticos Trio just started out. The match starts with cheating right away with Poder Del Norte fetching chairs for a lot of unprotected chair shots but the Exoticos start molesting their opponents by pinching butts. Mamba falls on top of Tito and clasps on to him as everyone tries to break them apart. Poder Del Norte clear the ring and hit stereo Dives and Carta Brava brings the chair back but almost hits the referee. From there Pimpinela Escarlata kisses the ref, he and Mamba pretend to have gotten low blows and the ref calls for the Disqualification. By far the weakest match of the show. It was a PR move clearly, but it was a very uncomfortable one as the team of Exoticos just go off the rails molesting their opponents and the referee. I seriously doubt the LGBTQ+ community would want to be represented like that. I wouldn't.
Jesus Zuñiga interviews Maximo when he gets backstage, asking about issues with his brothers La Mascara and Psycho Clown. Maximo suggests a 3 Way Lucha De Apuestas. It's not confirmed though which is a common trope in Mexico to tease Luchas de Apuestas but not doing them.
Hijo Del Vikingo, Laredo Kid & Brian Cage vs Sammi Guevara, Daga & Texano Jr
Texano is Tag Team Champion, Vikingo is Trios Champion. Laredo Kid is Cruiserweight Champion. This is Daga's return and he's accompanied by Can Del Mal of the old Perro's Del Mal stable as there is a bit of a tribute to Hijo del Perro Aguayo later tonight. Sammi flips off everyone but is thrown out. After an exchange between Daga and Laredo Kid, Hijo del Vikingo comes in for a great display. Texano demands some chops he no-sells from Vikingo but in comes Brian Cage to even things out so Texano fetches his bullrope to start whipping the babyfaces. Vikingo hits all three heels with Enzuigiri's and Cage returns. A chop to the chest of Sammi Guevara makes him do the Flair Flop and Cage hits the F-5. Guevara returns with a Spanish Fly for Laredo Kid, he goes up to the top rope again, Laredo Kid goes after him but Guevarra yanks off his mask and Laredo Kid falls to the canvas letting Guevara hit the Shooting Star Press and with everyone outside, he makes the cover for the win in what was the best match of the night.
After the match we get another heel beatdown with Jack Evans and Australian Suicide returning to help Sammi Guevara. They offer Cage a spot in the group but he just attacks them. Rey Escorpion, Texano's partner, comes down with a chair and despite Myzteziz Jr and Golden Magic returning to help, they're all laid out as the heels stand tall.
We get a video highlighting a rivalry between Monsther Clown and Aerostar with various bloody shots.
Rey Escorpion, Monsther Clown & Chessman vs Aerostar, Psycho Clown & Pagano
This match is to further the feud between Monsther Clown (yes, that's the spelling) and Aerostar. The brawl breaks out right away. They go through the crowd for a long time using belts, chairs, beer and the sort. As Aerostar and Pagano are being beat down in the ring, Psycho Clown is on the outside starting a "Culero" chant. Something you'll notice about Psycho Clown. He does A LOT of crowd baiting. As in, he'll hit a big move or get hit himself and will start to rally for support. He'll clap or move his arms to get the crowd cheering. In this case, he starts a chant while his partners are being beaten down. It's led to him being one of the most polarizing wrestlers in Mexico. AAA crowds absolutely love him. But most outside fans despise him. Eventually though, the babyfaces clear the ring for Triple Dives to the outside. Psycho Clown and Rey Escorpion fight on the top turnbuckle as Escorpion trips by himself onto a Tree Of Woe letting Psycho hit a Double Stomp. A table is set up outside as Pagano tries a Powerbomb to Chessman over it but his foot knocks the table down. So Pagano holds on to Chessman as a ringside assistant props up the table for the Powerbomb. Monsther Clown and Aerostar are left alone as the Clown hits a Gory Special flipped into a Powerbomb for the win. The finishing move looked amazing but this was quite a mess.
That all leads into tonight's main event. It is a 3 Way match for the Hijo del Perro Aguayo Cup. No tournament. Just a 3 Way for this Cup in honor of Hijo Del Perro Aguayo who sadly passed away 4 years ago this week.
Blue Demon Jr vs La Parka vs Dr Wagner Jr
This is a way to further the now announced main event of Triplemania 27. Hair vs Mask: Dr Wagner Jr vs Blue Demon Jr. La Parka is added to this since he's won AAA's other major Cups (Triplemania Cup, Antonio Peña Cup and Rey De Reyes) in the company and this would be his last. This match though its Wagner and Parka beating on Blue Demon for a very long time. It is a very long beatdown as Demon is led through the crowd, left bloody, dragged by cables and so on. Eventually Texano and Rey Escorpion appear and start attacking La Parka while Wagner and Demon keep brawling through the crowd. Medical staff try to take Parka away but Texano and Rey Escorpion just don't let them. Laredo Kid and Golden Magic return to try and help but they just get beaten down too and then we get a ref bump as Wagner hits him with a Missile Dropkick. Wagner hits Demon with a low blow but Demon no-sells it and hits his own low blow to Wagner to win the match and the Cup.
Oh boy. That main event was quite a mess. But it's what closes the show. To look at the brighter notes, the production quality is absolutely top notch and feels very high end. Adding to that is that the crowd is extremely loud and energetic. They will eat anything up with no complaints.
With that in mind, I hope you enjoyed this review. If you want to watch the shows live, they're broadcasted free on Twitch here. Follow my Facebook page here to see all my work and follow me on Twitter here. Until next time!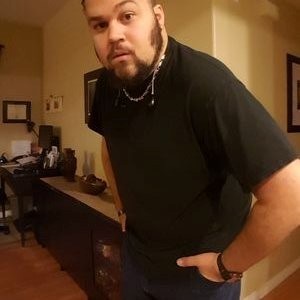 Originally posted by AB Morales