Welcome to the second edition of Randoms from Ringside. I had the chance to catch Evan Ginsberg's "350 Days" during its premiere nationwide last week. Incredibly candid, it's an old school wrestling fan's dream movie. Evan said something to the effect of this not being about bottom line commerce but being more about the "art" of it all. It's a masterfully done documentary. Bret Hart and "Superstar" Billy Graham's segments were riveting. We've all watched or read plenty of shoots from both legends, but these interviews give something new that I personally have never seen before. Leaving the theatre I asked myself the question all fans ask themselves probably more often than is legally sane. Who is your favorite wrestler of all time?
It changes with the mood, but Bret Hart is always near the top of my list, if not at the top. His candor and honesty, coupled with his current perspective on his career, was for me the feel-good moments of the film. Kudos to Evan and to director Fulvio Cecere, and thank you for making this movie.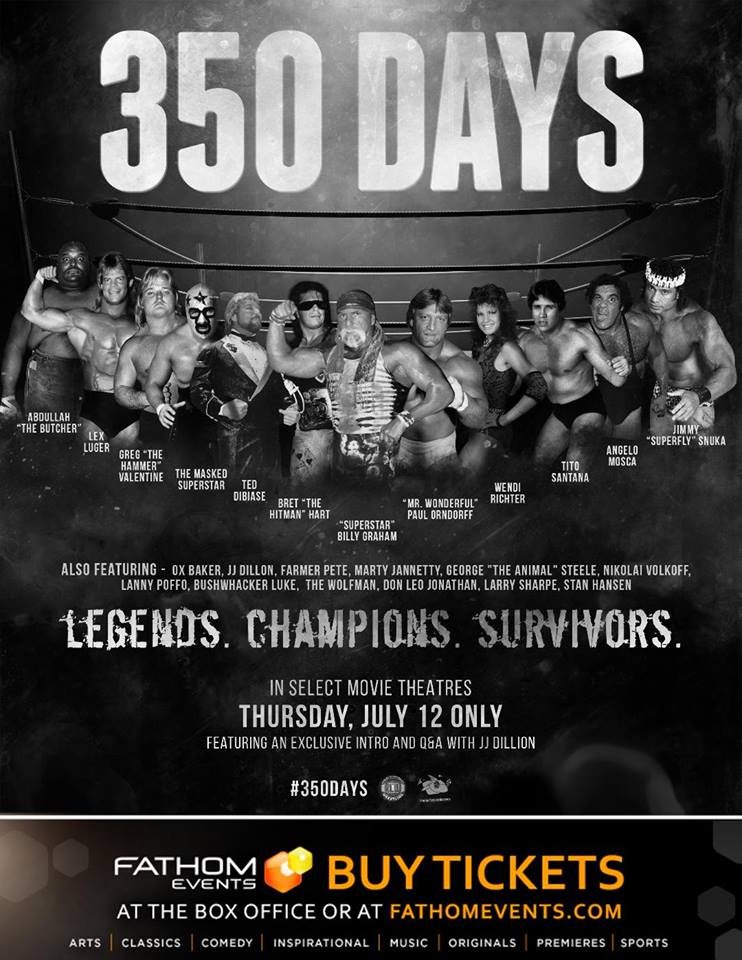 PWF Legacy Cup X is August 3rd at Hashimoto Hall in Hubert, NC. A one-night tournament featuring Patrick Scott, James Anthony, Bojack, Donnie Ray, Victor Andrews, Movie Myk, "The Hook" Curtis Robinson and Devin Cruise. And I'll be there, charming and diplomatic as usual. Check out PWFLIVE.com or on all of the usual social media platforms for more on the event. Hashimoto Hall is magic and all of these guys deliver every single time out. To the guys in the locker room, I'm not unfriendly, I just don't want to miss watching this roster work.
Randoms from Ringside Second Edition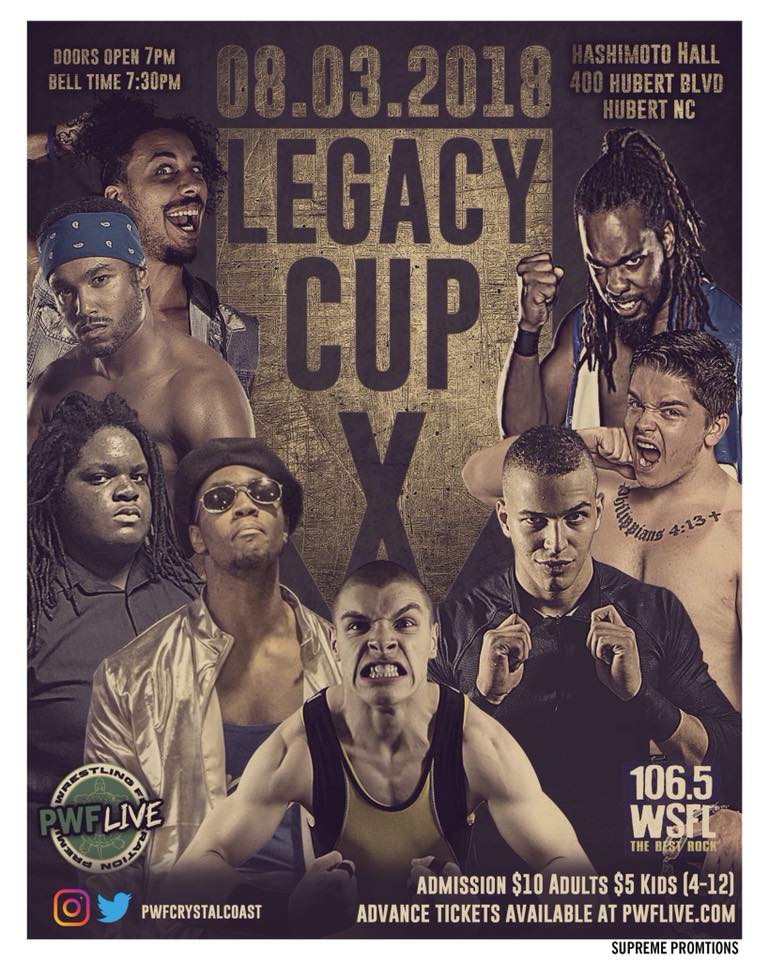 Congrats to Gregory Iron and Joey Janella for ticking a big one off the bucket list in the last few weeks by being featured guests on Steve Austin's podcast.  Who doesn't dream of drinking beer and shooting the breeze with Stone Cold?  Dream come true.  Two guys who bust ass and earn it every night.  It pays off.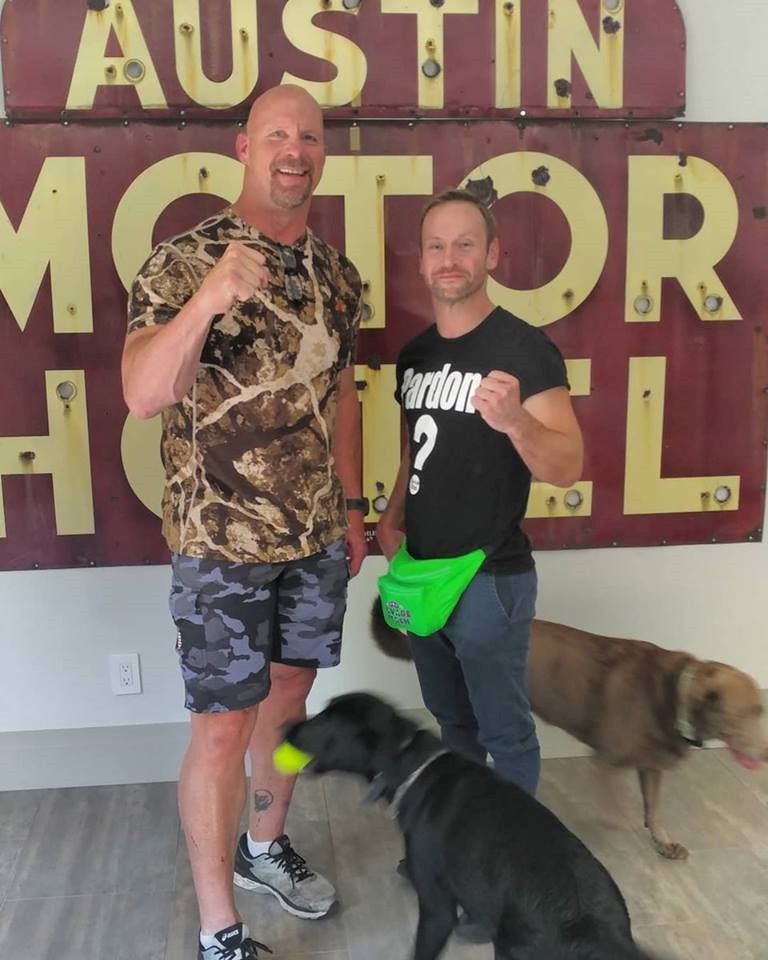 RIP to Mr. Saito. Growing up in Verne Gagne territory, I watched Saito on TV a lot. He was always a credible character and a great in-ring storyteller. May his family find solace and comfort in the fact that he touched so many lives through his stellar in-ring career.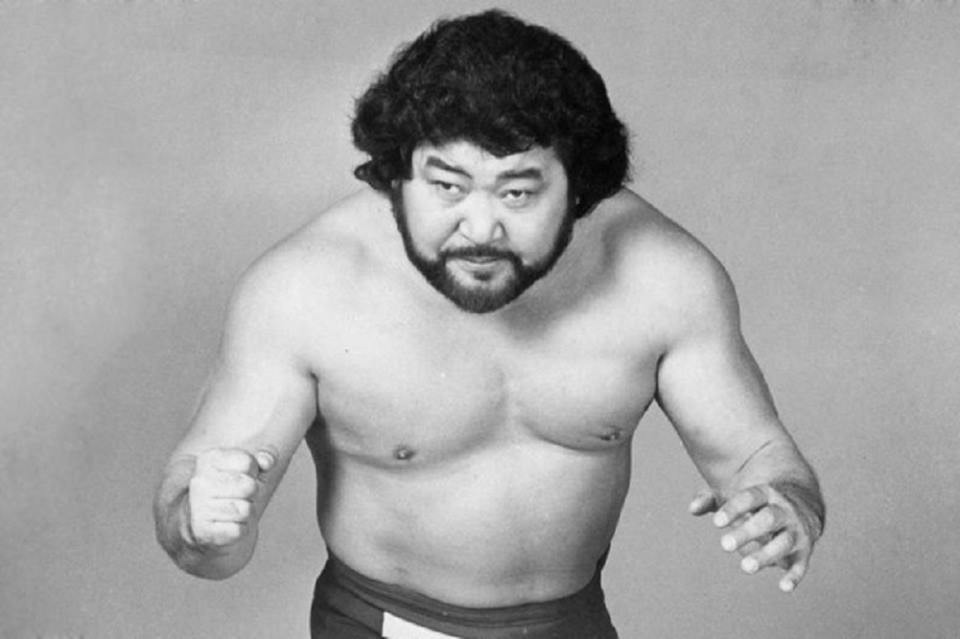 What are your thoughts on Hulk Hogan being welcomed back into the WWE family? Let's get this out of the way. What Hulk said on those tapes was abhorrent. Whether or not that came from a dark place or a deep rage is irrelevant. Language like that has no place in a civilized society. But, I can't walk a mile in his shoes, either. Hulk is arguably the biggest star in wrestling history and may remain that forever. All we can do, especially in our divided world, is atone. Look in the mirror and change what is, wrong. Apologize and mean it and be better every single moment going forward. I'm glad he's back, I have faith that he is genuinely sorry and look forward to him earning back his legacy.
Get out this weekend and see a wrestling show!  Until next time, keep your stick on the ice.
(To read my first edition of my Randoms from Ringside click here).
Originally written by Master Corey Quinn