Well, the big week has ended. AEW's TNT debut. Smackdown on Fox. Kofimania's end. And both Cain Velazquez's and Seth vs. Fiend's WWE debuts. And all I keep thinking is "I'm drained"…from way too much wrestling.
AEW
I don't even know where to begin. Kudos to AEW for blowing away NXT in the ratings, and I wish them all the luck in the world against WWE, but the show for me was a mixed bag. It started strong with Cody-Guevara and seemed to make the baby-faced Sammy a star. The pull-apart with SCU and the Lucha Brothers also whet one's appetite for that battle. Yet, there were way too many commercials in the middle of other matches taking me out of the action. Yes, I know there was a tiny little box on the screen where you could continue watching during the endless breaks, but with the commercials blaring at me I just couldn't focus.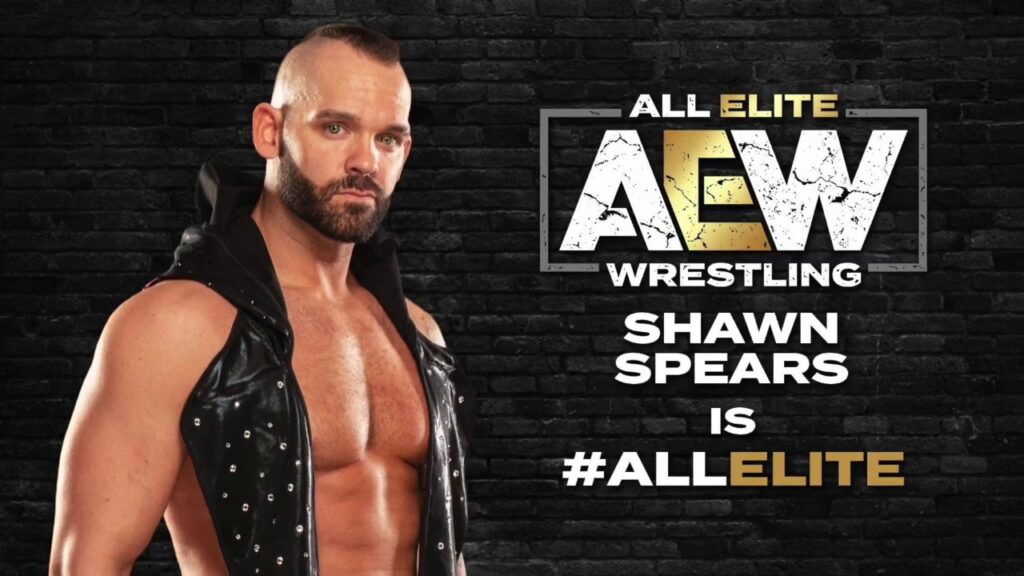 Was Pac vs. Hangman Page a great match? Who really knows six commercials later? And why not use that same split-screen during the main event rather than cut away from what SEEMED to be an excellent match for a backstage brawl? All I wanted to see were two of the greatest tag teams in the world in The Young Bucks and LAX go at it. Yet frustratingly, cameras strayed from them for minutes at a time. What seemed to be a great card just wasn't there on that TV screen for a chunk of the evening.
What was noticed
I should note that during a recent trip to Korea where I watched several hours of NJPW and WWE TV, I noticed long commercial breaks at the very beginning and end of their shows and between matches, much like boxing does between rounds here in the states.  Just wondering if that's an option rather than what at times felt like an exercise in frustration in the commercial laden AEW's otherwise topnotch outing.
RE: Kofi's quickie title loss on Smackdown. Hey, I like Kofi. I felt bad for him and I wanted to see a good, tough title match. I sincerely believe the fans in the arena who paid top dollar for tickets were ripped off. But let's NOT go that extra yard and cry racism. Come on. Simply put they wanted Brock to get back that monster heel heat for a national audience. Backlund-Diesel, Shaemus-Daniel Bryan, Bruno-Buddy Rogers all were "don't blink" title changes, too. Hey, there's enough real racism in the world without manufacturing it.
Cain Velasquez's WWE Debut
Another thing that gnawed at me was the fan's reaction to Cain Velasquez's WWE debut. I saw him with AAA at MSG a few weeks back and he's not a bad wrestler for someone so new to the game. But many mocked his gut. Now here's a guy who mercilessly beat up Brock Lesnar in the UFC and is a legit badass, but without that WWE superhero body, he's somehow diminished. That's Vince's brainwashing right there. Some of the greatest stars and draws in the history of this business- Ray Stevens, Harley Race, Pat Patterson, Dusty Rhodes, Dick Murdoch, etc. weren't body beautiful. Can we get past the six-pack of abs fixation, please?
And what about the fiasco that was the Hell in the Cell main event? After a mediocre undercard (except for Sasha-Becky's match), Seth Rollins versus The Fiend "wrestled" (I use the word loosely) under an annoying red light that made even seeing the match difficult. Then they finally crossed the line from wrestling to an absolute circus with Seth as Dr. Van Helsing trying to kill a monster. Ironically, I'm a huge Bray Wyatt fan and go back to Seth's ROH Tyler Black days as well, so I wanted this to be great, yet it was anything but. Fans booed them out the building with some chanting "AEW", "refund" and "start the match over."
The Fans Revolt?
Even worse, they mostly seemed to turn on Seth who was the face which gave the whole affair an uncomfortable, awkward feel. Bray's no-selling also made for some circus-like moments. Hey, let's just toss the wrestling totally out the window. And imagine the poor announcers having to sell this utter crap? When the smoke cleared it was an embarrassment and in all honesty an insult to one's intelligence.  I saw Bray Wyatt headline MSG against both Cena and Reigns on different nights; he packed the place and was totally over. If it doesn't need fixing, why change it? My God, Vince McMahon Sr. must have rolled in his grave three times for this flop of epic proportions.
So, yes, glad to see AEW doing well in the ratings with a world-class talent roster to boot. And that there's enough live wrestling on TV to satiate the most insatiable fan. Plus, NWA starts on YouTube and Facebook on Tuesday at 6:05. But for this jaded and now exhausted old schooler, I still want to see quality over quantity. Let's hope they all work out the kinks, grow, and prosper. There was just way too much wrestling.
Fans boo Seth Rollins-Bray Wyatt Video Clip here.