We're back to another edition of the Puroresu Press. For this article, we'll be talking about an update from my last article about the arrest, some partnerships, new cards, and another heel turn in one of the promotions including Sareee potentially appearing in Stardom. Plenty of content to cover in this press, so let's just get down to the juicy stuff, shall we?
Kaito Ishida joins R.E.D!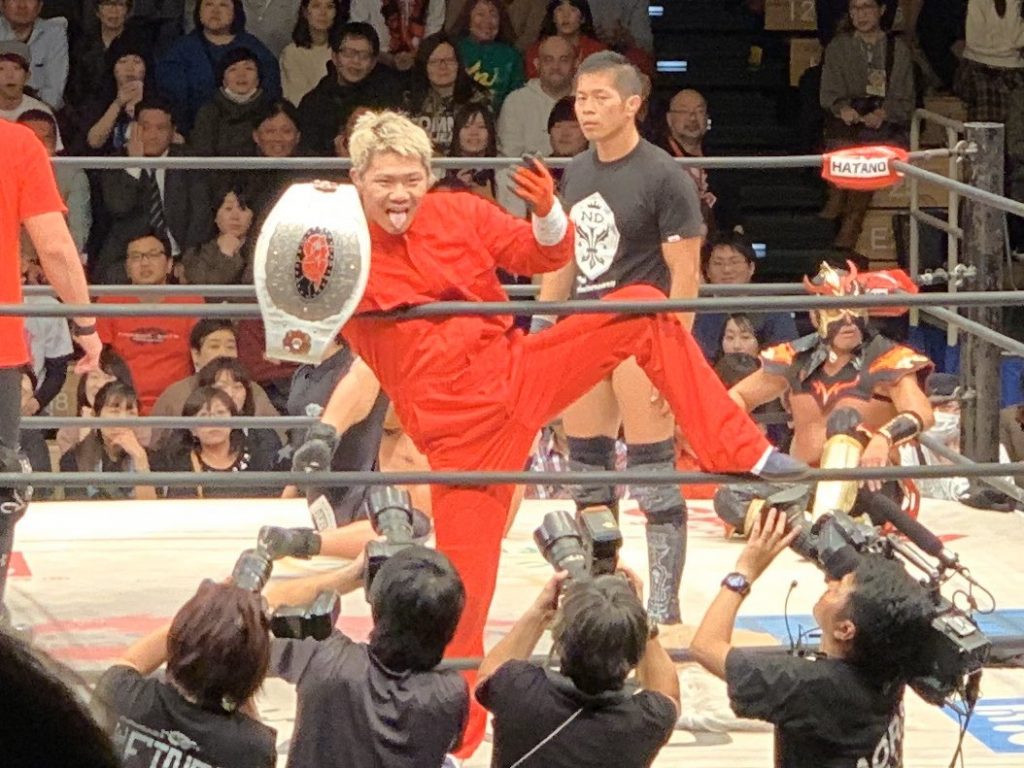 We first travel over to Dragon Gate as R.E.D's leader, Eita has been making some moves to stir some trouble for the company. Eita has vowed to make sure that Ultimo Dragon was removed from Dragon Gate and he would even challenge him to a match for the December 4th show where if he would defeat Ultimo, he would be forced to leave Dragon Gate forever. The match happened and Ultimo would actually win the match but it would be by disqualification due to Eita removing Ultimo's mask.
After the match, there would be a special six-man tag match to close the show as Ultimo Dragon teamed up with MaxiMuM members, Masato Yoshino and Naruki Doi to take on R.E.D with Eita, Red Mask Demon, and Green Mask Demon who would be revealed as the current Open the Brave Gate Champion and now former MaxiMuM member, Kaito Ishida! In a couple of shows prior, Eita would tell people that Masato Yoshino was the Green Mask Demon and now it looks like he was just playing games since Kaito was the one under the mask.
Kaito blames his unit members for Ultimo coming back to the company and now he looks to join R.E.D to join their mission to get rid of Ultimo Dragon. Now that we know who the Green Mask Demon is, time will tell when the Red Mask Demon will be revealed to Dragon Gate. Who could it be?
Big Matches Confirmed For NOAH's January 4th Show!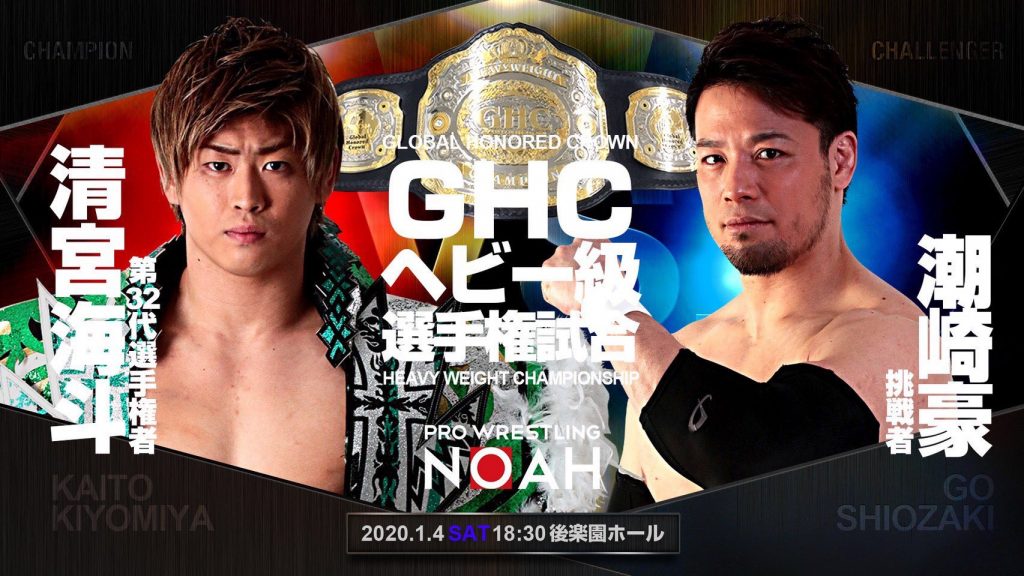 I'm sure you're all aware by now that Pro Wrestling NOAH is going to be running two shows on the same day that New Japan Pro Wrestling is running Wrestle Kingdom. We already discussed how the January 5th show is going to have no card and everything will be by surprise. However, they started to announce the card for their January 4th show and it's already shaping up to be a great show and let's break down the matches that we know so far.
Our main event has now been confirmed as GHC Heavyweight Champion, Kaito Ishida now has a new challenger to defend his title in the event as he will defend his title against one-half of the GHC Tag Team Champions, Go Shiozaki. This match would happen after Go Shiozaki defeated his tag team partner, Katsuhiko Nakajima on December 3rd for both their 15th Anniversary in the wrestling business. We got more matches announced for the event as HAYATA will defend his GHC Junior Heavyweight Championship against Yoshinari Ogawa, which is sure to be a must-watch.
Up next, we will have Takashi Sugiura defending his GHC National Championship against someone that people do want to see with the title, Masa Kitamiya and we very well may see that happen as this will be one of the biggest matches in Masa's career. This next one isn't a title match but still, something to look forward to as Naomichi Marufuji teams up with Minoru Tanaka as they take on UK star Chris Ridgeway and the legendary Doug Williams! Michael Elgin is also confirmed to be at the event, so we have plenty to look forward to and we'll provide the full card once announced.
NOAH Finds Partnership In Mexico!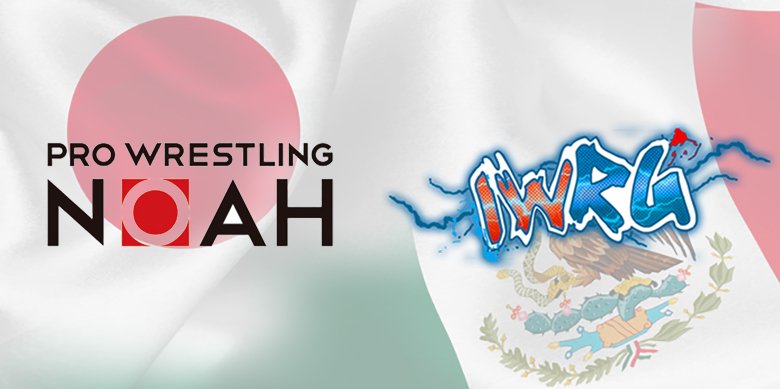 While we're on the subject of Pro Wrestling NOAH, let's continue with some more news as they have made an announcement on December 5th. The announcement was that NOAH has finally found a partnership for Mexico as they will be partnering up with Internation Wrestling Revolution Group, or IWRG.
What is IWRG you ask? Well, IWRG is a Mexican promotion that has been around since 1996 and is still considered a smaller promotion compared to CMLL and AAA. I really don't know anything about it since I don't follow the wrestling scene in Mexico as much as I would like to but some apparently enjoy the promotion and some don't. Two of IWRG stars, Dragon Bane and Hijo de Canis Lupus are currently touring in Japan for NOAH as we speak as it was part of the talent exchange during their partnership. NOAH has been making big moves with wrestling in bigger venues and looking for partnerships and it now looks like that have one in the Mexico scene. With two of IWRG stars touring, be sure to expect some of NOAH's talent to jump over for a tour or two to get some exposure in.
Sareee Hinting Stardom Appearance?!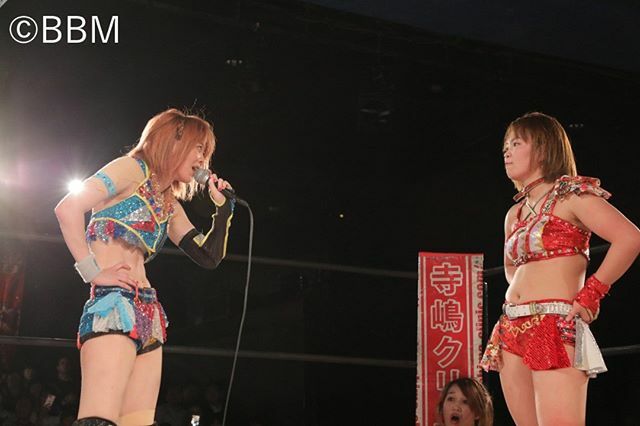 Sareee is someone who is considered the best wrestler in the Joshi scene this year due to the success she's had when she defeated Meiko Satomura cleanly in April during her time in Sendai Girls and would defeat their ace, Chihiro Hashimoto for the Sendai Girls World Championship in June. Saree was on top of the Joshi world and we found out that WWE was interested in signing her and it looks like those rumors are turning out to be true, which means we could see her at the Performance Center sometime in the year 2020.
However, it looks like she's still going to make the most out of her time in Japan, Stardom before Sareee would eventually depart to America as she made a special-produced show in her home promotion, World Woman Pro-Wrestling Diana.
The event took place on December 3rd and she teamed up with Syuri for a special match-up against Regina Di WAVE Champion, Takumi Iroha and World of Stardom Champion, Mayu Iwatani. It was said to be a great match with some of the best Japan has to offer and the match ended in a No Contest due to the twenty-minute time-limit expiring.
After the match, Sareee would hint to Mayu that she would possibly make an appearance for one match in Stardom. That is big news and would be a real treat for the fans to see. If it is just for one match, then don't be surprised if Mayu retains her belt against Kagetsu and Sareee will announce a match with her for the championship. If Sareee really hasn't signed with the WWE, this would be a great opportunity for Stardom to try and convince her to stay with their company. We'll find out more once we get a better confirmation of Sareee and Stardom.
Update on Joji Otani's arrest!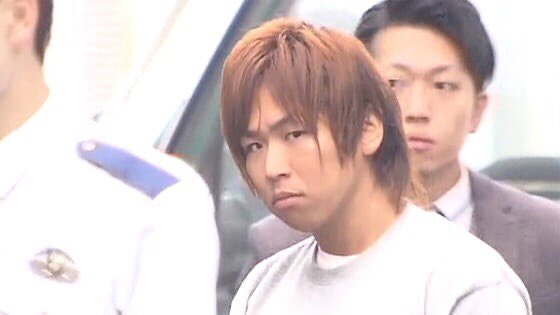 As promised, we have provided an update on Joji Otani after his arrest a few weeks ago. For those that don't remember, HEAT UP star, Joji Otani was arrested for having sexual intercourse with a sixteen-year-old girl and HEAT UP would finally decide on what they'll do going forward. On December 2nd, they have decided that Joji would be stripped of the HEAT UP Universal Tag Team Championships and he would be suspended from the company for three months. I'm sorry but…WHAT!? For having sex with a minor and leaving a bad image to the company, he gets this type of punishment instead of releasing him from the company.
On top of that, it looks like he won't be serving time in jail either since from what it looks like, the parents of the girl stepping to told them that the relationship was okay and everything was dropped. So what did Joji get out of this? He pretty much got a slap on the wrist and being told not to do it again, which I'm sure he still is as I'm writing this article up. Personally not a fan of the 'punishment' that HEAT UP has decided to do but nothing else they could do about it now since what's done is done and it's just a huge facepalm.
Well, that's all the time we have for this week's edition of the Puroresu Press. As always, it's always a pleasure to write this up for you to keep you updated in the world of Puroresu. Wait until next time when we get more news and everything in between. Take care and thank you!