It's been quite some time, but we welcome back to another edition of the Puroresu Press. The Japanese scene has been rather quiet due to the unfortunate events of Covid-19. But a few promotions have been putting on empty arena shows. We do have some good and fun news and some unfortunate news during this part of the press. Let's not waste any time and get right to it. We bring you this week's edition of the Puroresu Press for 5/24/20.
NJPW Action Figures Wave 2!
Around October, Super7 released information on their first wave of New Japan Pro Wrestling action figures. These will be shipped by late-June to early-July if you've pre-ordered from their website. Now that wave one is close to being released, and they would announce their second wave to be available for pre-order. It would be members of Los Ingobernables de Japon.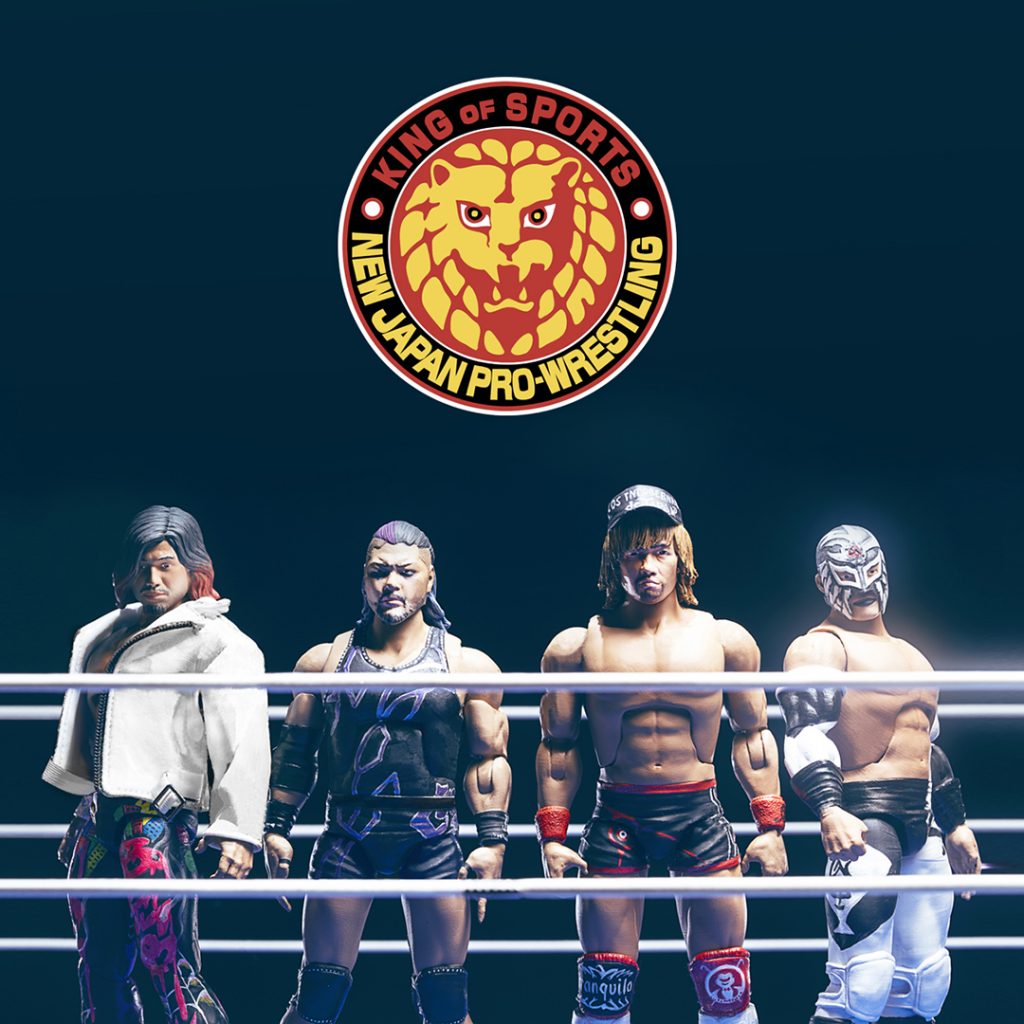 The four members they're using for this set are Tetsuya Naito, Hiromu Takahashi, EVIL, and BUSHI. The prototypes of these figures look great. If you want to order them as pre-orders are only available until June 7th on their website, if you're a fan of NJPW and wrestling figures, you're going to want to get your hands on these, and a link will be provided below if you're going to get them while you can.
Puroresu Press for 5/24/20
Nao Yamaguchi announces on May 14th Cancer Found in Lymph and Thyroid Glands.
Now for one of our sad news for the week as according to former Stardom wrestler. According to Nao Yamaguchi's twitter, she has cancer found in both her lymph and thyroid glands. She's been giving words of support and encouragement from her fans and fellow wrestling buddies.
リンパと甲状腺2箇所に癌が見つかりました?

なるべく頑張りますがLOVEMEは私一人で運営している為しばらくスローペースになってしまうかもしれません…お客様には本当に申し訳ないです?‍♀️

今も元気ですがちゃんと回復したらイベントもやりたい!!
これからもLOVEMEをよろしくお願い致します❤️ pic.twitter.com/mVXZgOBR9N

— 巨乳社長 山口菜緒 Nao Yamaguchi (@naoribbon1) May 14, 2020
She only had a short career of about a year for those that aren't familiar with Nao. She was mostly known for being Oedo Tai's pet (manager). Nao was able to catch the hearts of the fans and wrestlers of Stardom. Her career was cut short due to injury-related issues. But she made sure she had a following with whatever she decided to do next. We here at Pro Wrestling Post wish Nao the best in her recovery and hope for her health. Be sure to give cancer an Ax Bomber for everyone when you beat it.
Puroresu Press for 5/24/20
First Five NPH Inductees!
On February 21st, 2020, Genchihiro Tenryu and others announced the creation of Puroresu Hall of Fame. It would be called Nippon Puroresu Hall of Fame or NPH for short. It's unknown as the first of its kind to have a hall of fame for the wrestlers in Japan. There are so many people to honor.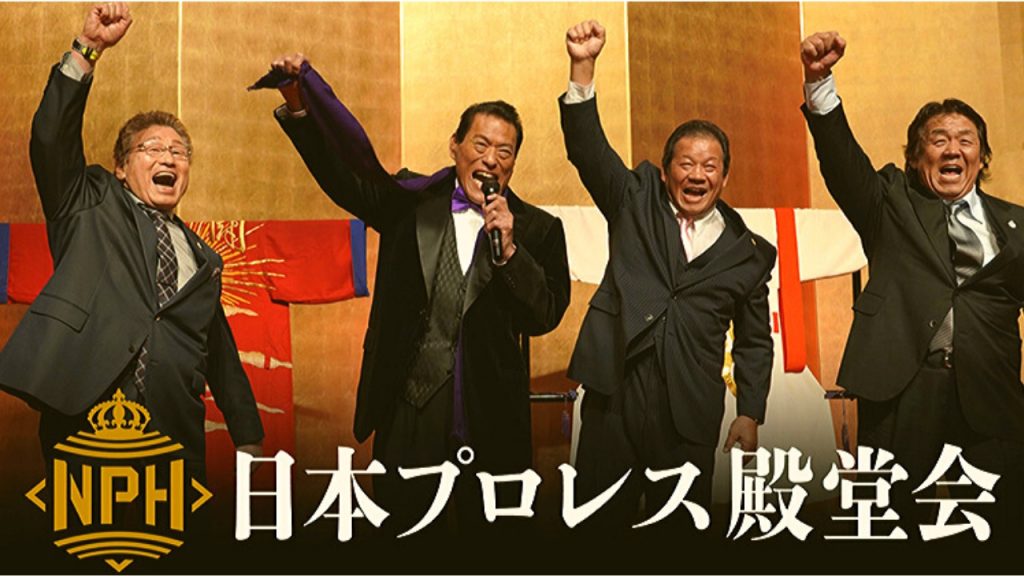 On May 20th, they would officially announce the first five members involved in the hall of fame. We, of course, have Genchihiro Tenryu as our first inductee. The other four were people like Antonio Inoki, Tatsumi Fujinami, Riki Choshu, and the late great Giant Baba. All five of these men have helped shape Puroresu into what it is today. Who knows what it would've been like if these men weren't involved? There were talks about the Father of Puroresu, Rikidozan being engaged in the first class. But unfortunately, NPH and Rikidozan's family were unable to meet in the middle in time for an agreement. There are talks about adding him to a future class down the road. Congratulations on these five on being the first class of the NPH, and all of it is well earned.
Puroresu Press for 5/24/20
Arisa Hoshiki Retired!?
Now, we close it off with some more bad news, and much like the last one, it involves Stardom again. On May 20th, 2020, Wonder of Stardom Champion, Arisa Hosiki would announce her retirement from professional wrestling. The reason for this was due to her head and neck injuries not recovering. Because of this, she has no choice but to leave for a second time to vacate the Wonder of Stardom Championship.
Arisa made her wrestling debut on January 23rd, 2011, and would be wrestling until she stopped on May 20th, 2012, to pursue other opportunities outside of wrestling. She would make her return to wrestling and Stardom around November of 2018, and she became one of the best wrestlers in the company and all of the Joshi scene. Upon her return, she would win the Cinderella Tournament, defeat Momo Watanabe for the Wonder of Stardom Championship. She held the title for 370 days with ten successful title defenses, and was recently apart of a tag match at Wrestle Kingdom, making history as one of the first people fro Stardom to compete at the Tokyo Dome.
Arisa's Impact
Arisa was able to make this big splash upon her return to wrestling in less than two years, and fans of Joshi were able to see how great she was in the ring. Stardom won't be the same without her, but her health comes first, and I hope she has a healthy life outside of the ring. Thank you, Arisa Hoshiki.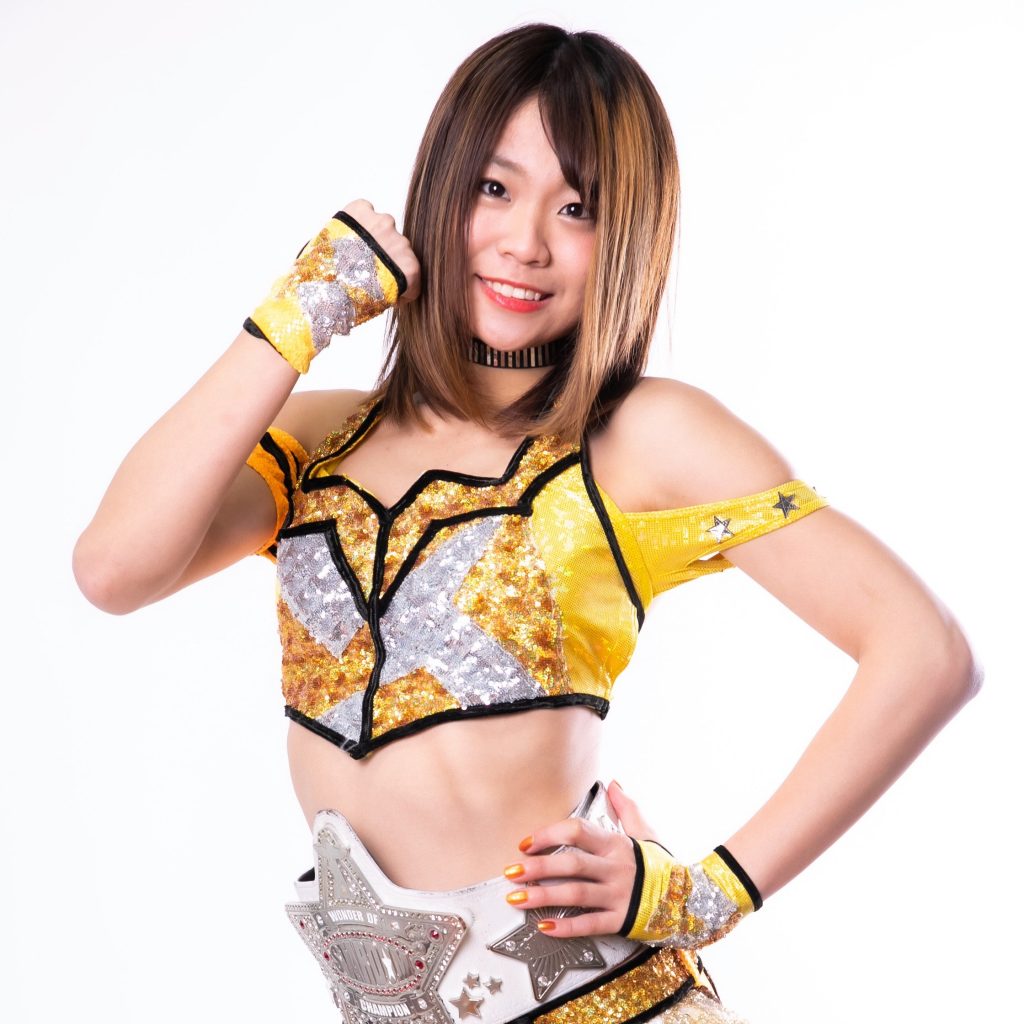 That concludes this edition of the Puroresu Press for 5/24/20, thank you all for taking the time out of your day to read what we were able to give you and hope to catch you all next time.