wXw Germany is back with another massive event on their calendar in World Tag Team Festival. It takes place over 4 days which includes the Thursday night pre-event Inner Circle that will kick the entire weekend off for the competitors of wXw.  There is a lot taking place over these four days so a quick look at the schedule will help catch fans up on what wXw has in store for the World Tag Team Festival 2019.
Thursday night kicks off the entire weekend with Inner Circle.  Friday will host the World Tag Team Festival 2019 night 1.  Saturday fans get to not only enjoy the World Tag Team Festival Night 2 but also the Femmes Fatales 2019 card as well.  Night 3 of the World Tag Team Festival 2019 will wind up the weekend on Sunday night October 6th, but Sunday will also host the Ambition Wildcard Edition event as well.  So there is a massive amount of amazing wrestling that is in store for wXw fans so make sure to grab tickets to any or all of the events taking place in Oberhausen Germany.  Let us now break down some of the match taking place over this entire wrestling weekend.
Muller & Thatcher vs The Work Horsemen
Inner Circle is the event that is going to kick off the entire weekend and so wXw has some incredibly exciting matches lined up.  Veit Muller is teaming up with Timothy Thatcher.  These two men are going to go up against The Work Horsemen (Anthony Henry & JD Drake).  Timothy Thatcher kicking off a massive weekend for himself with this tag team encounter, but an excellent partner to have at your side is Veit Muller.  The Work Horsemen are an experienced team together should have a slight upper edge on their opponents.  Never count anyone out though as the competitors on both sides of this tag team match are extremely talented and looking for victories.
Anti Fun Police vs Aussie Open
Now here is a very big match that is taking place at Inner Circle on Thursday night.  Anti Fun Police and Aussie Open are no strangers to one another.  Anti Fun Police have created a very strong stable that has been making waves as of late.  Aussie Open are a tag team that just clicks and likely will be getting the attention of major promotions before too long.  These two teams will collide in what will be a very strong outstanding piece of tag team wrestling.
Daniel Makabe vs Alexander James
As a Canadian, it is a very proud moment to be able to see a Canadian born wrestler in Daniel Makabe taking part of the wXw World Tag Team Festival 2019 weekend.  Makabe is a very experienced wrestler who has extremely solid work inside the squared circle.  Alexander James is an American born wrestler who does not quite have the years of experience that Makabe bring to the table, but James is has been owning the squared circle for years now and continues to become a star on the rise as well.  This is going to be an extremely enjoyable match that just adds even more excitement to kick off the weekend for wXw.
wXw Unified World Wrestling Championship
Bobby Gunns vs Timothy Thatcher
Bobby Gunns the charismatic champion has lit up the wXw rings in 2019 and increased the prestige of an already very prestigious championship.  Timothy Thatcher does dominate the size factor in this matchup and comes into this encounter with one hell of a resume to back him up.  Thatcher also has some years of experience over the champion Bobby Gunns as well.  Bobby Gunns has continued to improve and grow insanely confident with each and every successful championship defense that he racks up.  Timothy Thatcher poses a very big threat to the championship reign of Bobby Gunns.  This match will be everything a wrestling fan will want to watch and more.  Two very experienced top wrestlers going one on one for the prestigious wXw Unified World Wrestling Championship.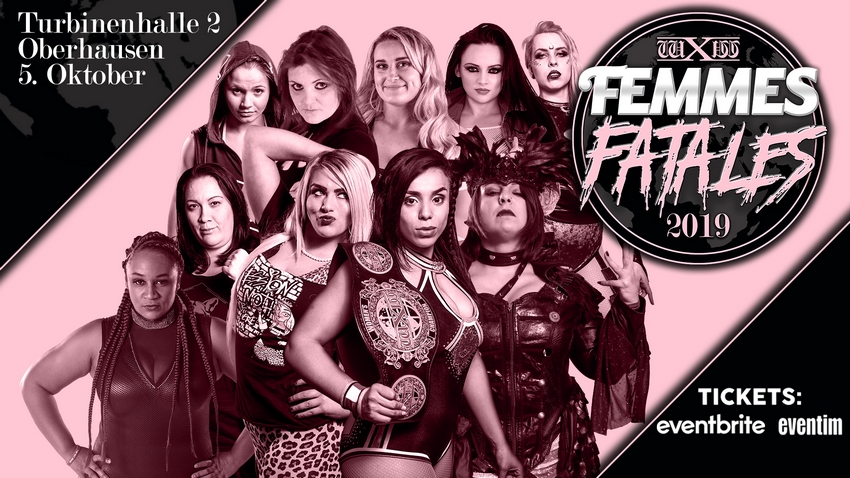 The Femmes Fatales event taking place on Saturday will be an all-women wrestling extravaganza.  There is a lot of talent that will be on display and this is another example of how incredible wXw Germany continue to be.
Wesna vs Session Moth Martina
When it comes to experience inside the squared circle they do not get much more experienced then Wesna.  Wesna who returned to wrestling in 2016 after taking quite a few years off has really been taking down challenge after challenge that has been thrown her way.  Wesna is proving time and time again how her experience is playing a pivotal role in her success.  Session Moth Martina may not have as many years of experience as her opponent, but she is no new face to the squared circle either.
Martina has been impressive in the ring and has the attention of some of the major wrestling organizations.  Session Moth Martina is the star on the rise, while Wesna is the experienced combatant looking to continue a very impressive resume.  This is going to be one of the absolute best matches of the entire weekend, do not miss out on experiencing this encounter with a live crowd.
Sammii Jayne vs Leyla Hirsch
Sammii Jayne has spent a fair amount of time improving her skills while wrestling all over the world.  Leyla Hirsch, on the other hand, is someone that is very new to the wrestling world.  Only a couple of years experience Leyla Hirsch will be looking to cement a name for herself all at the expense of Sammii Jayne.  Could a surprise be in store for wXw fans?  or will the experience of Sammii Jayne prove too much for the young upstart?  If you want to find out then make certain you secure tickets to the Femmes Fatales 2019 event.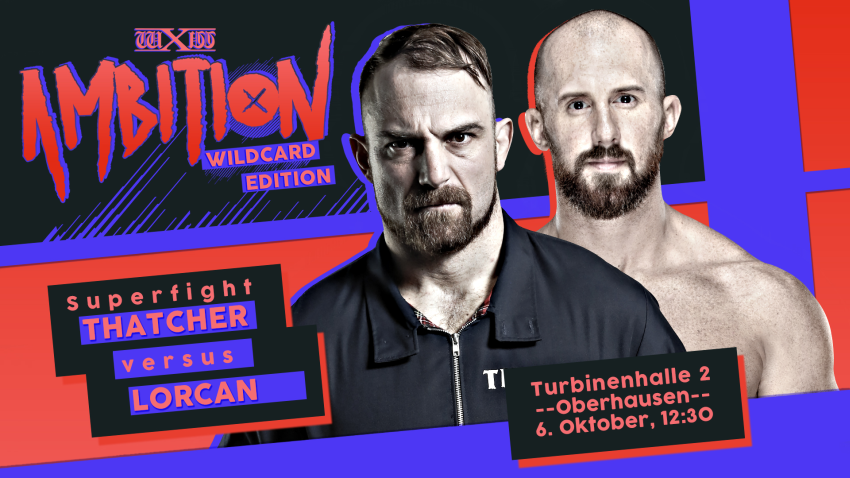 Timothy Thatcher vs Oney Lorcan
Oney Lorcan is such a hard-hitting quick-paced wrestler with an old school touch to what he brings to the table.  Timothy Thatcher will have worked a lot of matches over the entirety of the weekend, so by this final day will fatigue start to become a factor?  Timothy Thatcher easily can handle the exhaustion but Oney Lorcan is going to expose any weakness he can find in order to pick up a victory in this match.  This should be a very hard-hitting affair between these two competitors.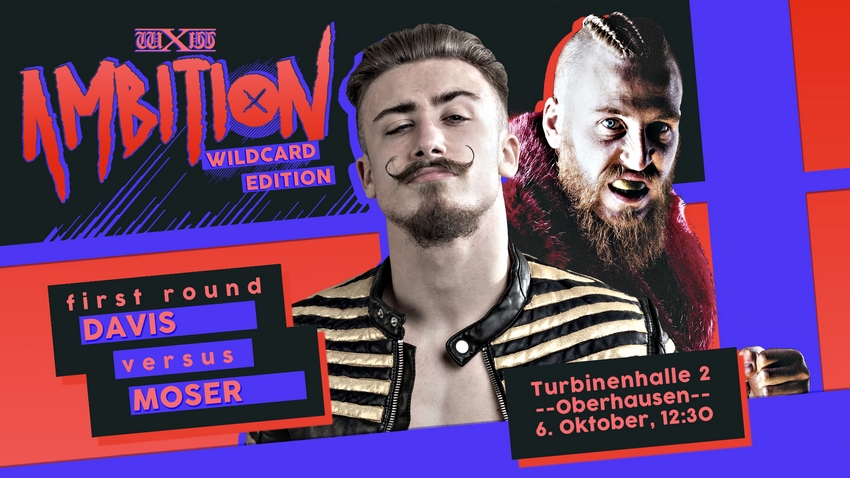 Davis vs Moser
Davis and Moser are going to go one on one at the Ambition Wildcard Edition event.  Scott Davis and Damon Moser both are still relatively new to the wrestling world but both show incredible heart and ambition as they look to make their way to the top.  This match will be a real showcase of some incredible modern-day wrestling. It is without a doubt that wXw Germany have brought forth an absolute A list of matches over the course of the entirety of the World Tag Team Festival 2019.  No matter what style of wrestling you are a fan of, there will be plenty on display through the entire weekend.
This is one of the biggest events on the wXw Germany calendar so make sure to get your ticket to be a part of all the amazing wrestling action.  If you are unable to attend wXw Germany events but still want to experience what they have to offer, then head on over to the wXw Germany website and get yourself signed up for wXw Now, an online subscription that allows you to take part in the offerings from wXw Germany.  Four nights, multiple events, and some of the absolute finest wrestling talent all on display from wXw Germany.