wXw Germany presents Shortcut To The Top 2019 on Saturday, August 3rd.  Featuring a 30 competitor battle royal match up.  Battle Royals are always a lot of fun and a chance for fans to get to see many of their favorites in one given night.  The night will also feature a star-studded list of competitors taking part in other matches as well.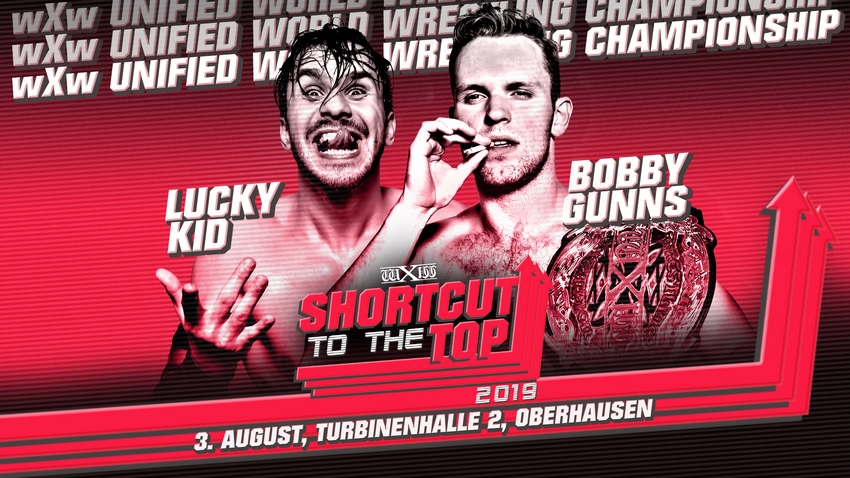 Photo / www.wxw-wrestling.com
wXw Unified World Wrestling Championship
Bobby Gunns vs Lucky Kid
The grand prize of wXw Germany will be in the spotlight at Shortcut To The Top.  Bobby Gunns undeniably is one of the best competitors in the sport today, which is what makes him the high caliber champion that he is.  Lucky Kid has been having one hell of a 2019 and will look to keep his momentum going as he goes after the wXw Unified World Wrestling Championship.  Bobby Gunns will pull out all the stops to assure he remains the champion.  You can count on Lucky Kid to bring a fight that will leave these two warriors battered and broken.  While the damage will be done physically it may come down to who has the better mental game in this encounter.  Mark this event on your calender's because this simply is a championship match that you can not miss out on.
Photo / www.wxw-wrestling.com
wXw World Tag Team Championship
Aussie Open vs Walter & Dragunov
Aussie Open face quite possibly their greatest challenge to date at Shortcut To The Top 2019.  The current wXw World Tag-team Champions Aussie Open have the daunting task of defending against Walter and Dragunov.  Walter simply on his own has been dominating the world of professional wrestling this year.  Easily one of the most feared men in the squared circle at the moment, and with Dragunov at his side, it would almost seem impossible for Aussie Open to come up victorious.  Do not count the champions out though, as there is an endless fight and absolutely zero fear in Aussie Open.  Aussie Open will use their skills and teamwork to overcome their opponents and retain their championship gold.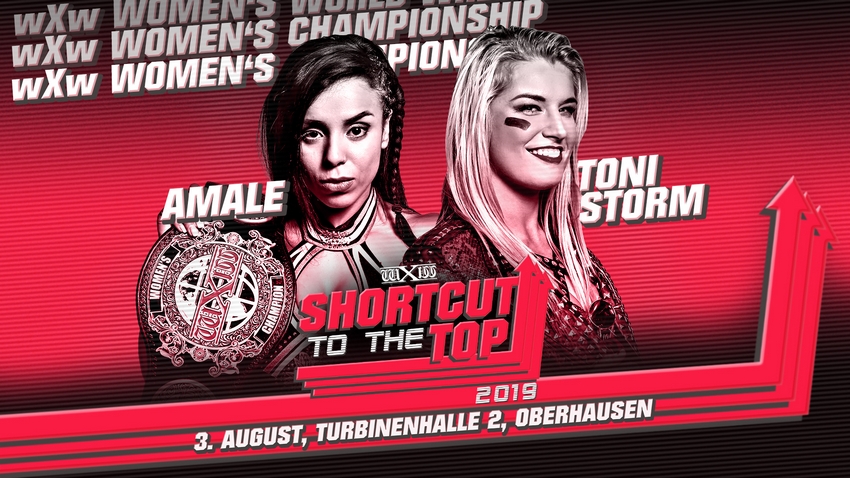 Photo / www.wxw-wrestling.com
wXw Women's Championship
Amale vs Toni Storm
The wXw Women's Championship is going to be on the line as the current champion goes one on one with the former champion.  Former wXw Women's Champion and one of the most recognizable names in professional wrestling at the moment Toni Storm is looking to regain the championship she has held and provided with some added prestige.  Amale wants to prove not only that she is a strong and dominant champion, but that she is also the present and future of this industry.  Amale and Toni Storm can not afford to underestimate their opponents as both of these competitors are extremely skilled and focused inside of the squared circle.
Photo / www.wxw-wrestling.com
#StrongHearts vs Andy & JAY-FK
Six-man tag team action scheduled for Shortcut To The Top.  #StrongHearts will look to remain unified as they take on the team of Andy & JAY-FK.  Which of these two teams will get the upper hand and come out with a victory?  One thing is for certain wrestling fans as always will be the true winners while watching this encounter.
Photo / www.wxw-wrestling.com
30 Man Battle Royal
In wXw, there is only one Shortcut To The Top and that is to become the winner of 30 man over the top battle royal.  It all comes down to which competitor has the most will, the most heart, and the most drive to outlast their opponents in this prestigious battle royal.  The winner will shortcut their way right to the top of wXw.
wXw presents Shortcut To The Top this Saturday, August the 3rd.  This card promises to be one of the most exciting cards in professional wrestling this year.  wXw put on some of the strongest and most exciting professional wrestling you can see from around the globe.  Make sure to take the opportunity to check out wXw and definitely get your eyes on the Shortcut To The Top 2019.