It is a Wunderbar time of year wrestling fans, we are only a matter of days before the most active time for the entire industry. Wrestlemania has managed to unite wrestling fans worldwide and also has helped to elevate interest in independent wrestling companies and the productions they bring out this time of year. wXw will have the fans in New York City bursting with excitement as they deliver their epic card Amerika Ist Wunderbar on Thursday April 4th 2019. So what exactly can we expect from Amerika Ist Wunderbar? Well here we go with your preview of wXw presents Amerika Ist Wunderbar.
If the name Lucky Kid rings a bell to any of you it may be because of his work with UK promotion WCPW. Lucky Kid is set to go one on one with David Starr. David Starr is a former wXw Shotgun and wXw Tag Team Champion so the experience is definitely going to weigh heavily on the side of David Starr. Lucky Kid will have the opportunity of a lifetime to obtain a massive victory over a seasoned star the caliber of David Starr.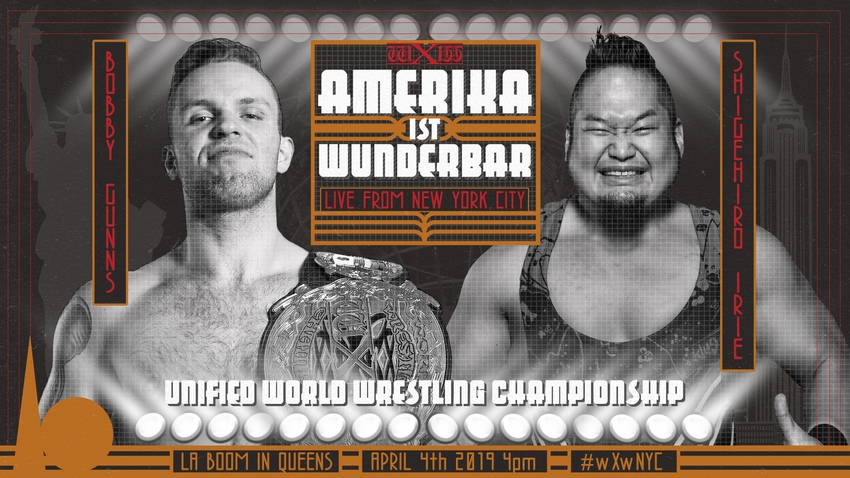 Speaking of championships the Unified Wrestling Championship will be on the line at Amerika Ist Wunderbar. Bobby Gunns the champion will be faced with a massive task when he defends his championship against Shigehiro Irie. Gunns will be willing to pull out all of the stops in this encounter. Irie will try using his size to wear Gunns down. This very well could end up being one of the best matches of this event, it definitely has the potential to accomplish this.
In another epic championship match we will get to see the Shotgun Champion Marius Al Ani as he defends his championship against Emil Sitoci. Emil Sitoci brings a lot of experience to the table which will pose a huge threat to the champion. Al-Ani will bring the fight and look to retain the Shotgun Championship.
The World Tag Team Champions Aussie Open consisting of Kyle Fletcher and Mark Davis will defends their championships against Anthony Henry and James Drake of The WorkHorsemen. This tag team encounter will be an absolute war as both teams will want nothing more then to walk out of New York City as the World Tag Team Champions.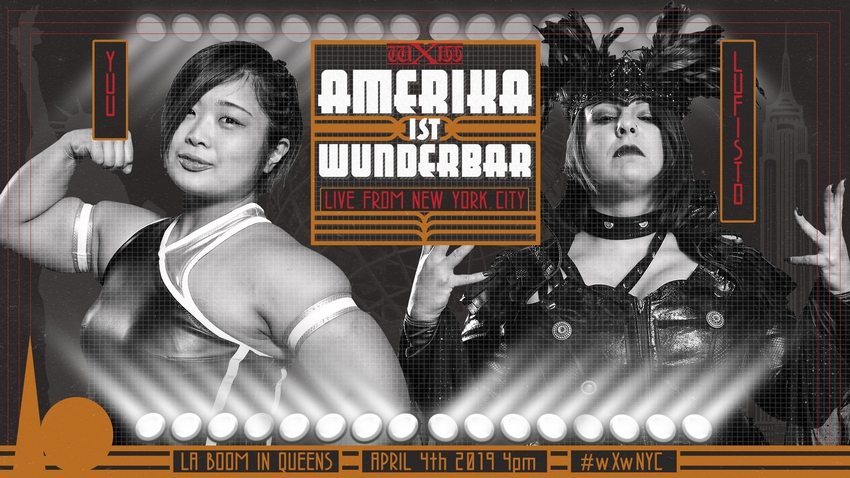 Yuu is going to go one on one with Lufisto. These two women bring such a wealth of experience to the table. These two women are very likely going to steal the show. Two well-rounded women who have perfected their craft all over the world now get the opportunity to showcase their talent in front of the fans in New York City.

Absolute Andy goes one on one with Chris Brookes. Two of the absolute best that wXw has to offer will lock up inside the squared circle with both men promising the fans on hand and memorable show.
In tag team action the team of LAX will go up against the team known as The Crown. LAX are arguably one of the most recognized tag teams on the independent scene, but it will take a lot more then just recognition to defeat the team of The Crown.
Darby Allin will lock up against Avalanche. These two men will tear it up in New York City as they look to secure a victory over their respected opponent.
If you are going to be in New York City on April 4th then you should get yourself a ticket to check out wXw Amerika Ist Wunderbar. If you are from outside of the US or will not be in New York City then you can also check out the event by ordering through the company's website. This is going to be one exciting and memorable night of wrestling and will be worth every penny you spend to experience wXw Amerika Is Wunderbar.