Fans in the Toronto area are going to be treated to nonstop wrestling action this summer with wXw as they present Ambition 11.  If you are going to be in the Toronto area checking out all the amazing wrestling talent then you may want to keep some room in your schedule for our friends at wXw Germany.  wXw Germany is coming to Toronto for a couple of shows starting with wXw Presents Ambition 11.  Ambition 11 will take place on Thursday, August 8th in Toronto, Ontario Canada.  So what exactly is in store for fans in the Toronto area, well it is time to take a look at the line up for Ambition 11.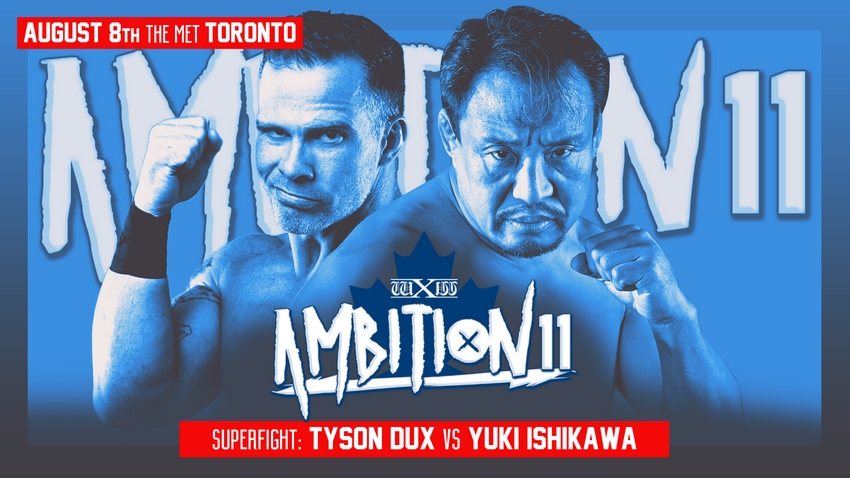 Tyson Dux vs Yuki Ishikawa
Tyson Dux is one of the most recognizable names on the Canadian independent scene.  Tyson Dux will be featured in a match at Ambition 11 where he will go one on one with Yuki Ishikawa.  This match is being dubbed as a super fight and rightfully so. Dux and Ishikawa are true ring generals and will deliver a very memorable spectacle for everyone on hand.  This match alone will be worth the price of admission.  These two men are going to tear the roof right off of The Met in Toronto.
Walter vs Mike Bailey
Speed Ball Mike Bailey is another top name on the independent scene in Canada.  If you are not already familiar with his work then take a moment to check some of it out right now.  Mike Bailey faces possibly his most menacing opponent to date.  Walter the NXT UK Champion has been bulldozing the competition this year and will not take it easy on Mike Bailey.  Mike Bailey should not be underestimated though, he is a very intelligent and hard-working wrestler that may just be able to upset Walter and walk away with the victory.
Bobby Gunns vs Daniel Makabe
Bobby Gunns the wXw Unified World Wrestling Champion is tough as nails and one of the best independent wrestlers on the scene today.  Bobby Gunns is the real deal and he is ready to show the Toronto audience what all the buzz around him is all about.  Daniel Makabe wants the world to know who he is and what better way to make that mark then to come out victorious over the wXw Unified World Wrestling Champion.
James vs Thatcher
James and Timothy Thatcher are two names that are really starting to gain the notice of the entire professional wrestling world.  These two competitors are lighting up inside the squared circle and proving exactly what they are made of.  In Toronto, at Ambition 11 James and Thatcher will go one on one in what will definitely be a very memorable encounter.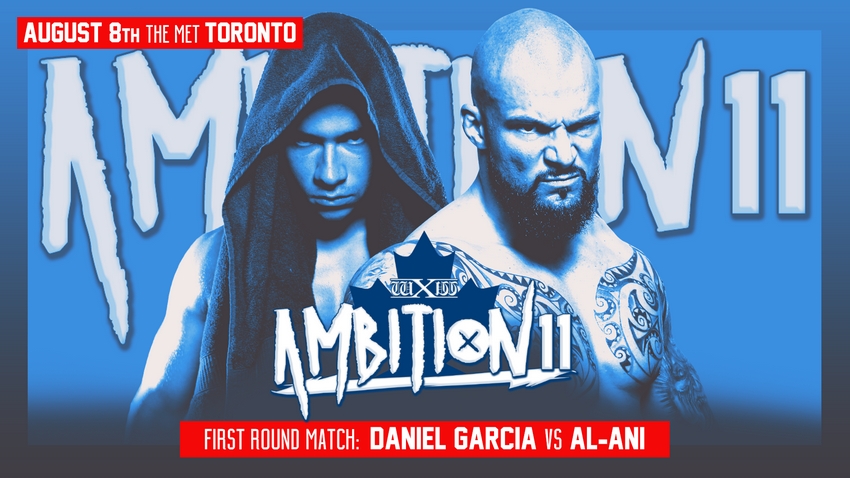 Daniel Garcia vs Al-Ani
Another match that wrestling fans should sink their teeth in to is Daniel Garcia vs Al-Ani.  There is a lot of exciting talent inside the match here.  Daniel Garcia and Al-Ani bring a lot to the table.  Fans on hand will be delighted by the level of competition that will be on display in this match.
Toronto is going to have so many options for wrestling shows as we approach Summerslam weekend.  If you want to get your eyes on the stars of tomorrow then wXw is going to offer fans in Toronto this exact opportunity.  The talent on hand here is absolutely unreal and the show is going to deliver solid wrestling performances.  The exciting opportunity for Canadian talent to get more opportunity to have eyes on their work is outstanding.  At the same time, Canadian fans will have the opportunity to witness the top-level wXw wrestlers.  wXw will have Canadian fans roaring with excitement.  If you are going to be in Toronto taking in the Summerslam weekend then make sure to also take in wXw Ambition 11 as well as wXw Toronto.