On Sunday, September 15th, WWE presents its annual Clash of Champions pay per view. What was once a World Championship Wrestling original event has managed to become something quite symbolic now for the WWE. The night is certainly is as advertised as every championship on the roster is up for defense. What is interesting about this is some of the matchups are quite intriguing including both women's singles championship matches, the United States Championship match and the Cruiserweight championship.
Of all these title defenses the focal point is likely about the Universal Championship and the WWE Championship are the two matches that will have tons of eyes on every other match of the night they will be upfront and center wondering if Kofi retains or the Viper once against crushes STUPID dreams or will Seth retain or his Monster among men tag team partner becomes the Universal Champion at Clash of the Champions?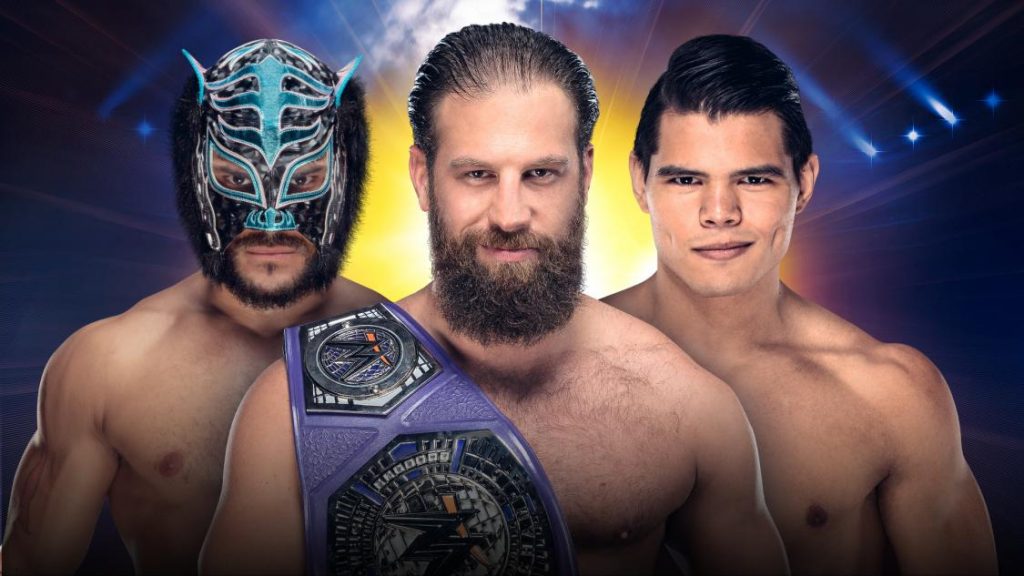 Clash of Champions
Cruiserweight Championship Match
Drew

Gulak

vs Humberto Carrillo vs.

Lince

Dorado
This triple threat match is slated to be nothing but non-stop action. A few weeks ago fans may recall Carrillo tending to an injured Gran Metalik backstage to whom Lince Dorado got involved and believed Carrillo had something to do with it. While Dorado, Kalisto and Carrillo worked together for a match as they needed a replacement it didn't stop the issues between them from continuing. Now we have a triple threat match for the Cruiserweight championship.
It was a championship matchup that was originally slated to be a one-on-one contest and resulted in being something more. Now it appears as though that is no longer the case and Dorado is a part of this triple threat match against Gulak and Carrillo. In all of this, it is the champion who may be able to walk away from this match while the other competitors attempt to best one another. Who walks away victorious at Clash of the Champions?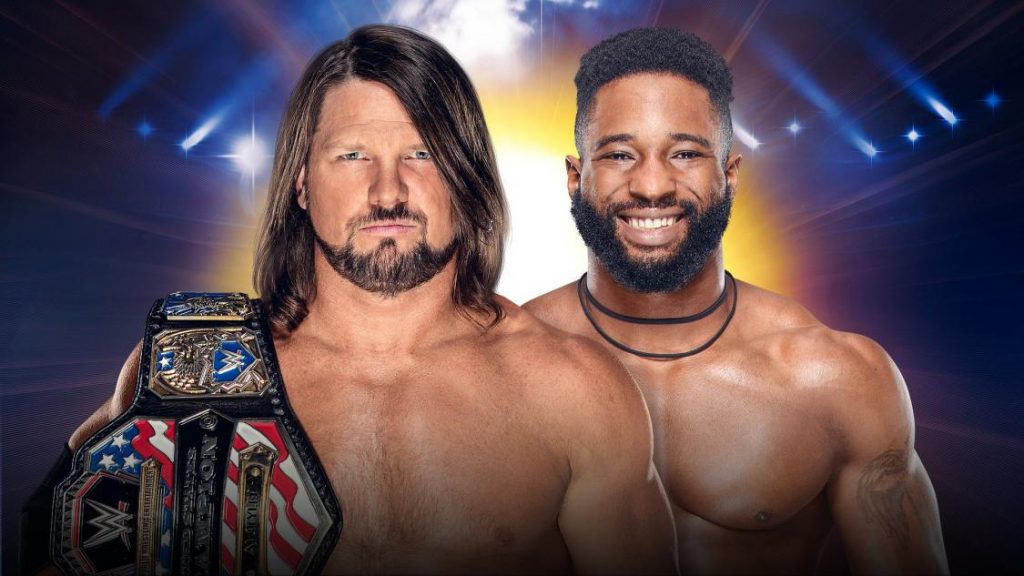 Clash of Champions
United States Championship Match
Cedric Alexander vs

AJ

Styles
This match appeared to be on the way to taking place a few weeks back. However, after this last week's disqualification win by Alexander, it became a foregone conclusion. Alexander has been the victim of an OC beat down on more than one occasion in doing so he was affected several times. With each time, Alexander showed that he could certainly compete with Styles as evident with his program with him.
Styles now has the prospect of having his title being defended against the likes of Alexander with another prominent star being made on the Raw roster. Between both the interference by the OC and this title opportunity, Alexander is facing an uphill battle going into this match. The question is will he be able to overcome the odds and become United States Champion? If Styles has anything to say about it, the Phenomenal one will likely be walking out of this match still the champion after Clash of the Champions?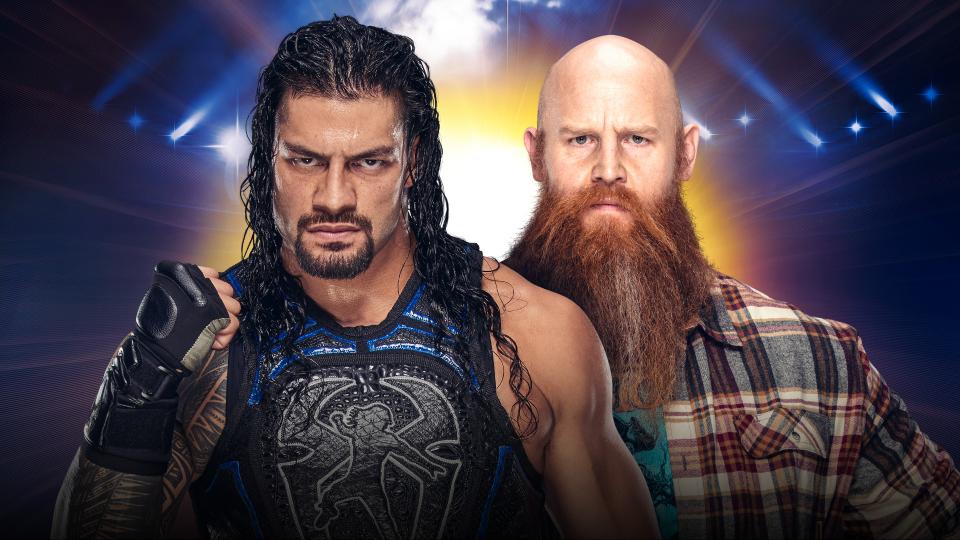 Clash of Champions
Roman Reigns vs Rowan
The revealing of the culprit was quite anticlimactic. Whether it was originally slated to being Rowan or Daniel Bryan or actually a look-a-like the result was surprising or at least that's what we are being led to believe. For all intents and purposes, we're under the impression that Rowan is the guilty party. He attacked Daniel Bryan, he beat down Roman Reigns and he claimed to be the one responsible for throwing the items at Roman and crashing into Reigns car with him in it.
Daniel Bryan faced a spear at the hands of Roman Reigns because the big dog clearly doesn't trust him. So will we know for sure if Rowan and Bryan are actually corroborating a story with one another just to confuse the audience? Could this all be nothing more than just a bait and switch type of scenario playing itself out here? Reigns may get retribution, but we may also get more than we bargained for at Clash of the Champions.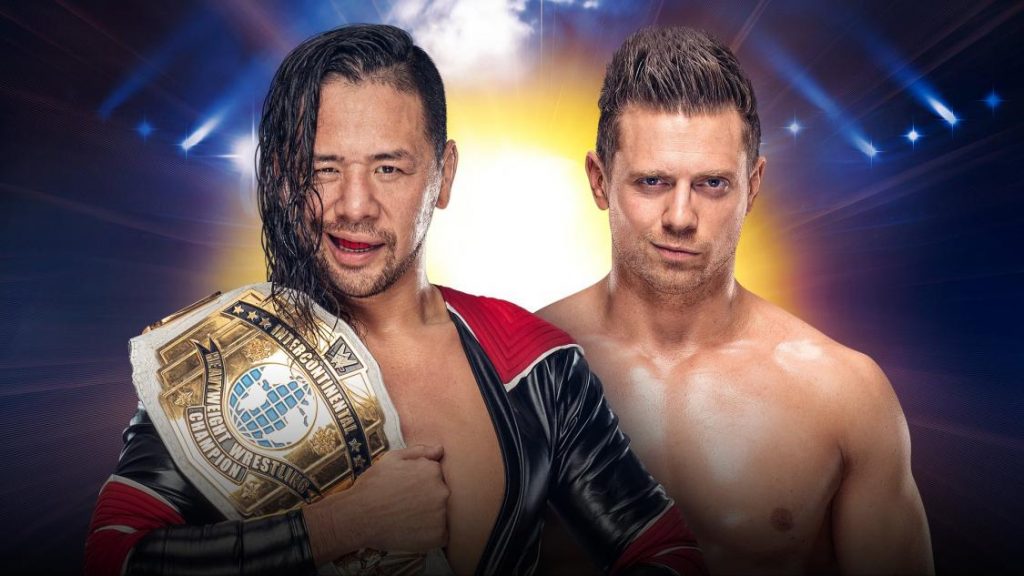 Intercontinental Championship Match
Shinsuke

Nakamura

vs The

Miz
The story going into this is as much about building up the Intercontinental championship as it is anything else. During an episode of Miz TV, Nakamura with the aid of Sami Zayn beatdown The Miz in an attempt for the A–lister to try and have the champion understand what he is truly attempting to do by aligning with Zayn. Nakamura would have none of that and would completely obliterate the former multi-time Intercontinental champion with the Kinsasha.
This time however we may see a much more fired up and prepared Miz when facing Nakamura. There won't be any distractions and each time it may seem like The Miz is being outsmarted he may, in fact, be the one doing the outsmarting. The story being told here is a unique one as it puts Nakamura in a meaningful storyline and gives The Miz another opportunity to pursue a title that he has claimed so often. Does he look to be a nine-time champion?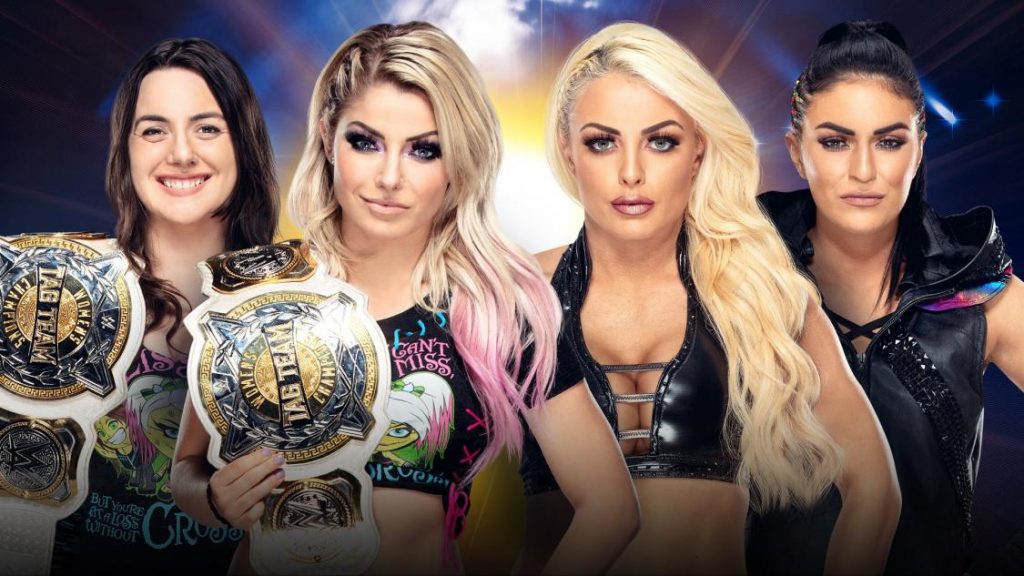 WWE Women's Tag Team Championship Match
Nikki Cross and

Alexa

Bliss vs Mandy Rose and Sonya

Deville

(Fire and Desire)
As it stands right now it feels like Rose and Deville are the perennial fringe team. They are good enough to be involved and threats for championships, but they aren't necessarily considered a duo that could hold a championship. That could very well change this weekend as they face the reigning Women's tag team champions in Alexa Bliss and Nikki Cross for the championships. Many are still very skeptical of the Bliss/Cross relationship and wondering when this turn on Cross is eventually going to happen.
That may very well be the intent overall. As this duo comes face-to-face with one another the biggest question asked isn't necessarily about betrayal, but rather will Rose and Deville have what it takes to dethrone the current champions and capture their championship? Rose and Deville seemed like there wasn't a necessary build to them even threatening for the championship. Although stranger things have happened it would be a surprize not to have Bliss as a title holder.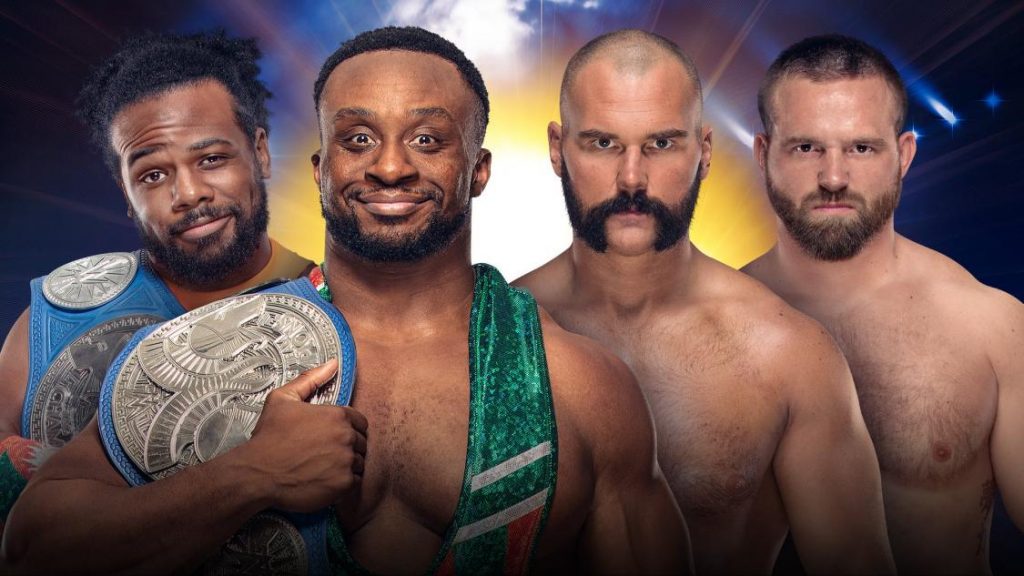 Clash of Champions
SmackDown Live Tag Team Championship Match
The New Day

vs The

Revival
With the WWE Championship on the line, it would only be fitting for Big E and Xavier Woods to have their Smackdown Live Tag Team championship against Dash Wilder and Scott Dawson. They have taken the fight to the Revival. This time around, however, Woods and E will have their hands full against not only former NXT tag team champions, but the former Raw tag team champions as well. This could be an interesting match up as we tend to see a more technical side of Wilder and Dawson and a more powerful and agile duo in comparison.
Both teams have a very well oiled nature about them. The one thing that stands about the two teams is the number of championships that New Day has won collectively. Their championship pedigree is often the biggest of any tag team at any point in the promotion's history. A win here by The Revival could be a huge step in re-establishing themselves and their time as champions.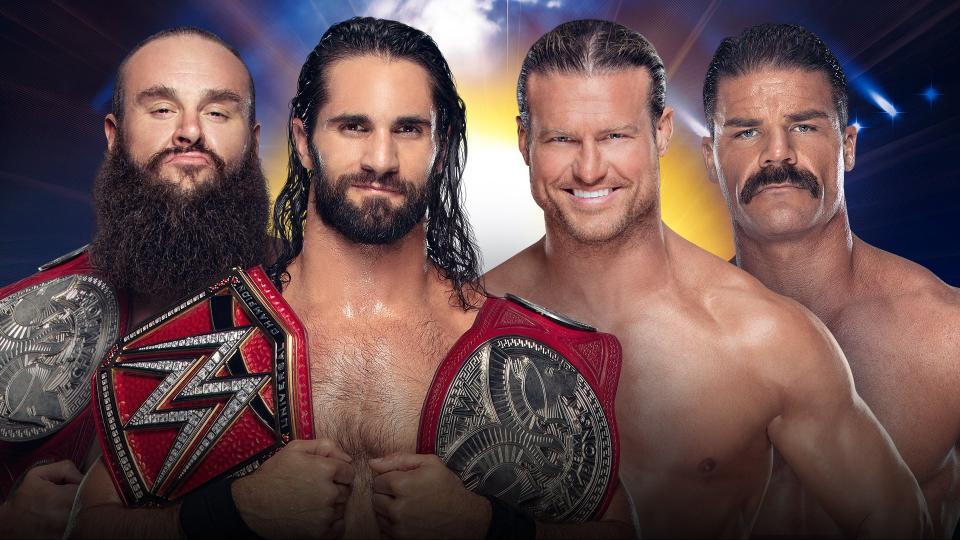 Clash of Champions
Raw Tag Team Championship Match
Seth Rollins and

Braun

Strowman

vs Bobby

Roode

and

Dolph

Ziggler
If there was ever an odd couple pairing as it pertained to the tag team championships it would certainly be these four. Ziggler and Roode came together seemingly out of nowhere and ended up winning an opportunity to challenge Rollins and Strowman for the championships. The unsuspecting part about this match is will The OC be one's to aid Ziggler and Roode as the chances of capturing the titles from them are likely or not? If anything the chances of costing Ziggler and Roode an opportunity may be just as prevalent.
Of course, the will they or won't they turn on each other seem to play a factor in this match as well as Strowman and Rollins will also face each other for the Universal Championship. The placing of this match could be interesting because if you've just lost the Universal Championship or lost out your opportunity for that championship how motivated will you be going into this matchup at Clash of the Champions?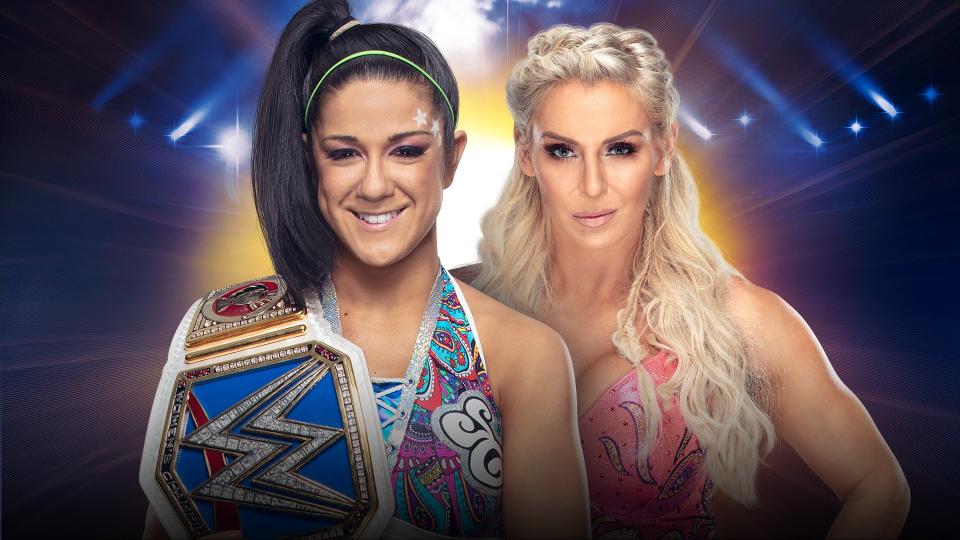 Clash of Champions
Smackdown Live Women's Championship Match
Bayley

vs Charlotte Flair
Much like Becky and Sasha, this match is as much about Charlotte trying to secure her dominance as it is Bayley cementing hers as well. As it stands right now Charlotte is in pursuit of her tenth reign as a women's champion whether it be Smackdown Live or Raw. That says something about how they have wanted her positioned around the championship.
In the case of Bayley, she's fully taking to her stance of showing her loyalty to her friend Sasha and in doing so used a steel chair not only once but twice on both Becky Lynch and Charlotte Flair. So the question that remains is will we continue to see Bayley do whatever it takes to hold onto that championship and continue her reign as champion or could we be seeing Charlotte Flair capture the championship for an unprecedented tenth time? It is certainly something fans will want to tune into for sure to see the result.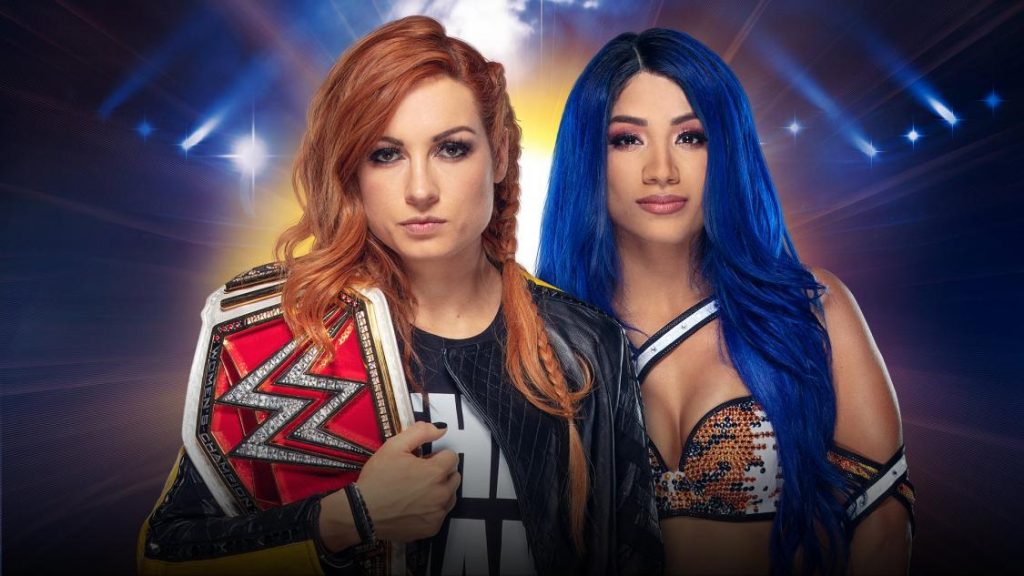 Clash of Champions
WWE Raw Women's Championship Match
Becky

Lynch

vs Sasha Banks
A WWE Raw Women's Championship match emerged almost immediately. Upon Banks return and immediate turn on Natayla set the stage for Lynch to charge the ring and bring a fight to Banks. However, after exchanging a few fists between them, Banks gained the upper hand laying waste to Lynch with the aid of a chair. As their animosity between them grew it was only a matter of time before a championship match between them would be made. What also came from this was the involvement of Bayley and her time as the Smackdown Live women's champion defending the title at Clash of the Champions.
Fans witnessed for the first time Bayley' turning heel and using a steel chair repeatedly on the back of Lynch. A match that appears just as much about the four horsewomen as it is each other is likely to be one of the matches of the night. This is Banks first championship opportunity since she and Bayley lost their WWE Women's Tag Team Championship at WrestleMania.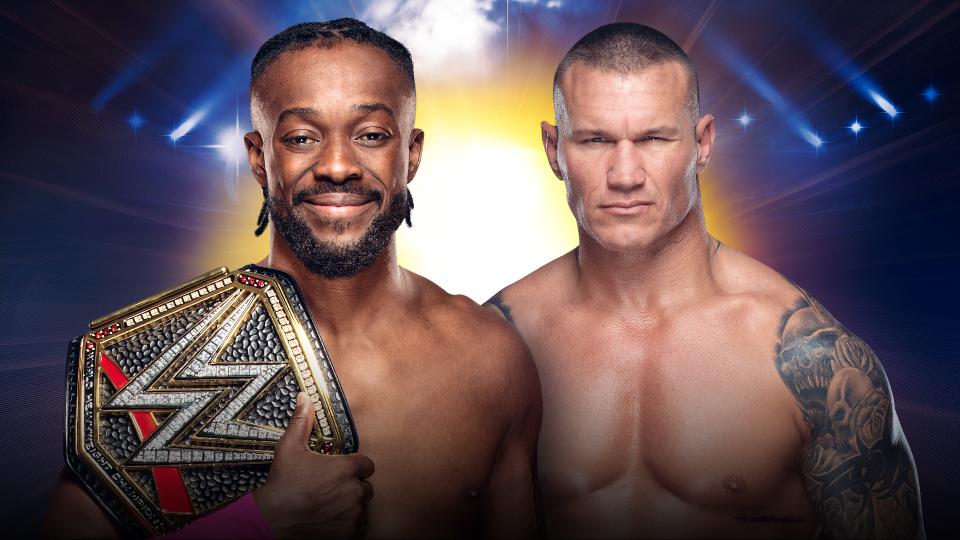 Clash of Champions
WWE Championship Match
Kofi

Kingston vs Randy

Orton
This feud has come up a notch and seems to be more personal than anyone had originally thought. What once was slated as a feud of Orton originally being the one to help put the stop to Kingston's singles championship trajectory has involved family, breaking dreams and wanting to take what Kofi Kingston had worked so long and hard for. Orton has said that he could take what Kingston has any time he wants.
When the two men faced each other at Summerslam, but the result was a double count-out with no decisive winner walking out of the match. Now, however, we have seen the countless STUPID comments fill each time Kingston is attacked or laid out by Orton making this all the more personal. Will the Revival or the remainder of New Day play a part in this match up? Who between them will walk out as the WWE Champion after all the blood is spilled in the ring at Clash of the Champions?
Clash of Champions
WWE Universal Championship Match
Seth Rollins vs

Braun

Strowman
All it took was a look. Just one look at the title and Braun Strowman wanted his opportunity at the Universal Championship. This entire lead up hasn't had any indication that there is legitimate distrust between them. Both men plan on walking out as the Universal Champion and this time could be the indication that Strowman walks out as the best talent never to be champion in the promotion. Through Strowman's challenges with Brock Lesnar for the title only to come out of them unsuccessful.
This time around there isn't the distraction of Paul Heyman playing a role in Strowman's championship match. It is now an opportunity for Strowman to show just how much destruction he could cause. For Rollins, we could be his first title defense showing that he is headed in a different direction altogether. This could very well be the match where Rollins stands up to a Monster and slays him at Clash of the Champions.