SPW New Zealand has a lot of questions currently unanswered after the events at the Southern Rumble.  Slex from Melbourne City Wrestling became the SPW New Zealand Champion making him the first outsider to obtain the championship.  Slex now in possession of both the MCW Championship and the SPW New Zealand Championship will be back in action defending the SPW New Zealand Championship.
The Tag Team Championships were also in question as Deadly Sins have parted for the UK, so what has SPW decide to do with the state of the Tag Team Division.  Many different questions are on the minds of fans as we head into Halloween Haunting and this event is set to change the landscape of SPW as we start to get to the end of the year.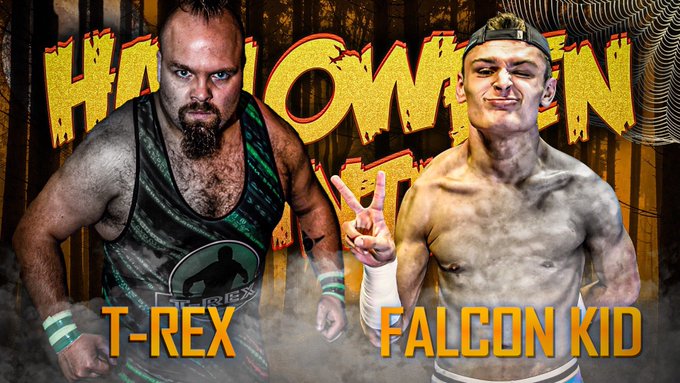 T-Rex vs Falcon Kid
T-Rex is a bulldozer of a human being who has been destroying any and all individuals that are in his way.  Falcon Kid may not be the biggest wrestler in any fight, but he brings the most heart and coupled with his quick pace he is finding success as a singles competitor in SPW.  Will T-Rex be able to continue his bath of absolute destruction, or will the rising star in the Falcon Kid find a way to overcome the odds and pull off a massive victory.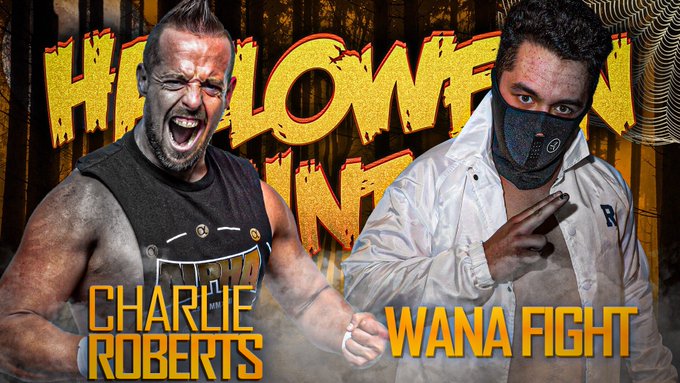 Charlie Roberts vs Wana Fight
Charlie Roberts has challenged Wana Fight to a match at Halloween Haunting and it has been granted.  There is plenty of experience in this matchup and two guys who are going to give the wrestling fans a very hard-hitting encounter.  A win over Wana Fight would definitely help propel Charlie Roberts up the ladder in SPW, but it is a task that will not come easy at the hands of the veteran wrestler.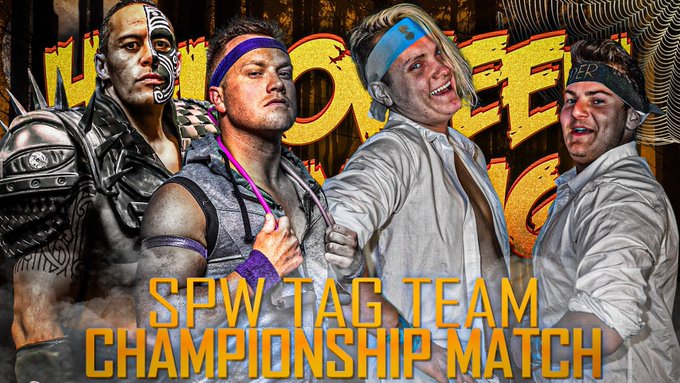 SPW Tag Team Championship Match
Hammer & Will Power vs Detention
SPW were put in a difficult position with the departure of Deadly Sins as to what the best plan of attack would be with regards to the SPW Tag Team Championship.  Decisions have now been made and at SPW Halloween Haunting it is a guarantee that new champions are going to be crowned.  The former tag team champions Detention had a very dominant run as the champions and will have all the confidence in the world that they can regain the gold.  Hammer and Will Power may not have the team experience that Detention does, but individually both competitors are as tough as they come.
If Hammer and Will Power can get on the same page together they could make for a very difficult evening for Detention.  This match will be full of excitement and at the end of it all, we will see brand new tag team champions.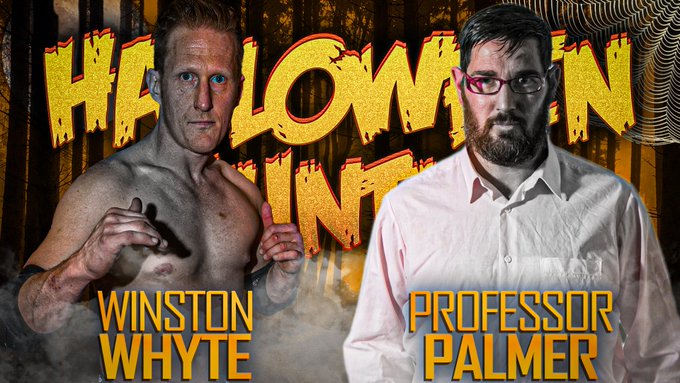 Winston Whyte vs Professor Palmer
The Albino Rhino Winston Whyte is fighting hard to become a full-time member of the SPW roster.  Winston Whyte now has the opportunity to break free from the clutches of SPWNZ General Manager Professor Palmer in this match up.  The stipulation here is that if Winston Whyte is able to defeat Professor Palmer then he will, in fact, become a full-time member for the SPWNZ roster.  Winston Whyte will need to be careful though because Professor Palmer is one of the most devious and despicable weasels in professional wrestling today.  Professor Palmer will have many tricks up his sleeve and there will be no limit to what he will do in order to shatter the dreams of Winston Whyte.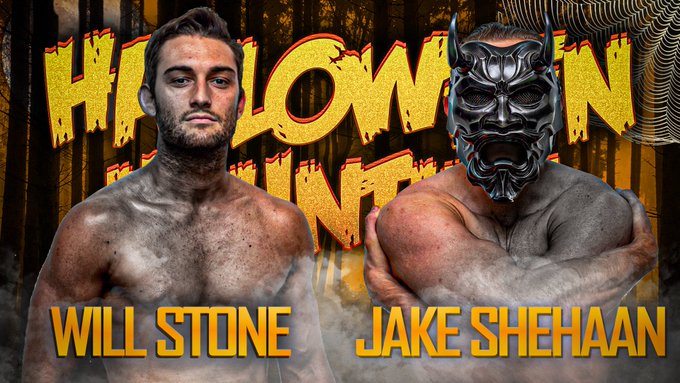 Will Stone vs Jake Shehaan
CTRL is a very scary faction that has been destroying everything in the path.  Jake Shehaan the leader of CTRL is now going to try and continue the dominance that CTRL are becoming known for.  Will Stone is one of the most exciting up and comers on the scene right now and would love to put a stop to Jake Shehaan.  Will Stone could end up with a massive victory if he is able to overcome the threat of CTRL and edge out a victory.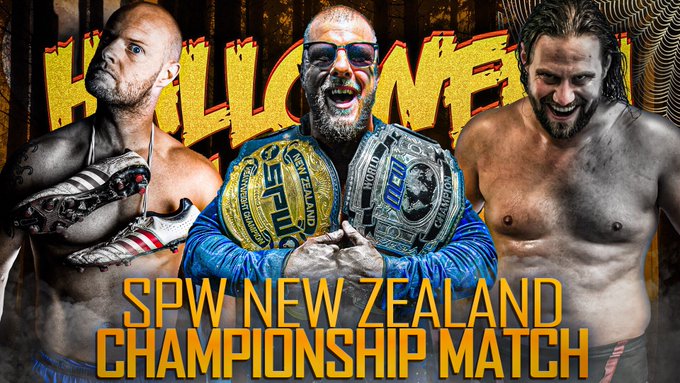 SPWNZ Championship Match
Hooligan vs SLEX vs Shane Sinclair
Shooter Shane Sinclair was is many people's minds responsible for Hooligan Marcus Kool losing the SPWNZ Championship to SLEX at Southern Rumble.  The stage is all set now for these three men to settle everything with the championship on the line.  SLEX returns to SPWNZ with the championship to defend in this triple threat elimination match.  Under these rules, you have to defeat both of your opponents in order to walk away with the championship. There is a lot of bad blood boiling in this feud but at the end of the day it is all about one thing, and that is being called champion. No matter the outcome of this match it is going to be a very memorable encounter.
Three of the absolute finest that pro wrestling has to offer are going to annihilate one another with the aim of becoming champion. SPW New Zealand presents Halloween Haunting is loaded with top-quality matches.  The main event alone is enough to get any wrestling fan excited for this card.  The card as a whole though is absolutely awesome and worth either experiencing live or if you are unable to do that, head on over to the SPWNZ website and find out how you can get SPW events at the click of a button.
There is a plethora of reasons to be excited for SPW New Zealand presents Halloween Haunting, so do not wait on this one and get your tickets immediately.
If you want to be able to catch up on all of the SPWNZ action and also catch Halloween Haunting once it is released, then head on over to the SPW New Zealand web page and find out how to sign up to their on-demand service, the content is phenomenal and worth every bit of your time to invest in the product.  Make sure to be ready for one of the year's most exciting wrestling cards as SPW New Zealand presents Halloween Hainting.