As it is currently Pride Month it shouldn't come as a surprise that this is a show with a lot of Pride coding in its promotional art. Pride & Joy is going to be on June 30th at the Logan Square Auditorium in Chicago, Illinois.   Let's take a look at the promotional material we have and a closer look at the matches and people involved shall we?
Let's begin with the Pride & Joy Party Hosts: Nyla Rose and Sonny Kiss.
Now, most of us will know Sonny Kiss and Nyla Rose as the stars of AEW, both are outstanding choices for Party Hosts as Nyla Rose is out and proud as a trans woman and Sonny is very outspoken about his own lifestyle too.
Guardians of RiSE Championship Match
Killer Death Machines (c) vs. Almost Paradise vs. Sea Stars
There is a triple threat match between the Sea Stars, Almost Paradise, and The Killer Death Machines with the Guardians of RiSE Championships on the line.
This will be The Killer Death Machines' first defense since winning the titles off Paradise Lost at LEGENDARY. Neveah and Jessicka Havok will be going up against a newly made team and one that is very well known to all indie fans. The Sea Stars and The Killer Death Machines are well known to fans of RiSE as well as many other indie companies. Almost Paradise is a multiverse variation team of Zoey Skye and Courtney Rush. This will be their RiSE debuts.
Joey Ryan vs. Double D Rose
We also have a match between Joey Ryan and Double D Rose.
This match might sound a little strange but seeing 'The King of Dong Style' go up against 'The Weapon of Ass Destruction' is something we would probably never see in any other company. Joey is a veritable king on the independent scene, although he has been known to work shows with many companies, he has chosen to perform for RiSE at Pride & Joy. Double D Rose is coming back to the indies after some time out and this match is her return.  This match is definitely one to look forward to.
Shotzi Blackheart Global Open Challenge
We also have an open challenge from Shotzi Blackheart to any and all competitors. This match is a cross-promotion between Sabotage Wrestling and RiSE. This is a match that has been announced and could be highly interesting. Shotzi is well known to RiSE fans as she has worked with them for a long time and no doubt whoever answers the open challenge will have a true battle. Shotzi herself has always been outspoken on wanting equality for all in wrestling and I'm sure this match will allow us all a chance to see how perfect equality can and should be.
Table for Six
Jake Atlas vs. Priscilla Kelly vs. Jamie Senegal vs Big Mama vs ?? vs ??
There is also a Table For Six match, which is a Tables Elimination Match. Four people have been announced out of the six competitors in the match. Jake Atlas who is making his RiSE Debut, Priscilla Kelly who is returning to RiSE, and Jamie Senegal is also returning to RiSE. Big Mama is also returning and she is looking to bring her momentum from her Luminous victory and take the win here.
Kimber Lee vs. AQA
We also have a match between Kimber Lee and AQA. AQA is a fairly new name in the indies but has worked hard to make an impact. Her chance to face Kimber Lee in singles action at Pride & Joy is one that AQA should enjoy. AQA has worked with Shimmer before and this is her second appearance for RiSE. Kimber Lee has been known to RiSE fans before but this match is something new to look forward to.
Candy Lee vs. Miranda Alize
There is also a match between Candy Lee and Miranda Alize. Miranda Alize is known to RiSE fans and has shown nothing but viciousness since Luminous. She recently cost Kylie Rae her championship by turning on her teammate and friend. Now she is coming face to face with Candy Lee. Candy is perhaps best known to many of us from Twitter, which she uses to raise interest in her matches as well as prove that you can be yourself no matter what.  This is Candy's American wrestling debut. She has worked hard to become a star in her native New Zealand and has held several titles. Hopefully, this will lead to many more matches for Candy Lee as those who take the time to look her up will have a great time.
Cassandro El Exotico vs. Mercedes Martinez
The shows main event is booked between Cassandro El Exotico vs Mercedes Martinez.
Mercedes is known to many of us from her work during the Mae Young Classic and she has proven time and again in the indies to be a tough competitor. This is not the first match Mercedes has had with Rise, but every time she brings her very best. Cassandro El Exotico may not be as well known but there is something very special in the way that Cassandro pays tribute to many of the 'exotico' style of wrestlers who have been known before them.  Cassandro is known to be popular in the UK and America through his skill in speaking English. This may well be the first time that Cassandro has worked with RiSE.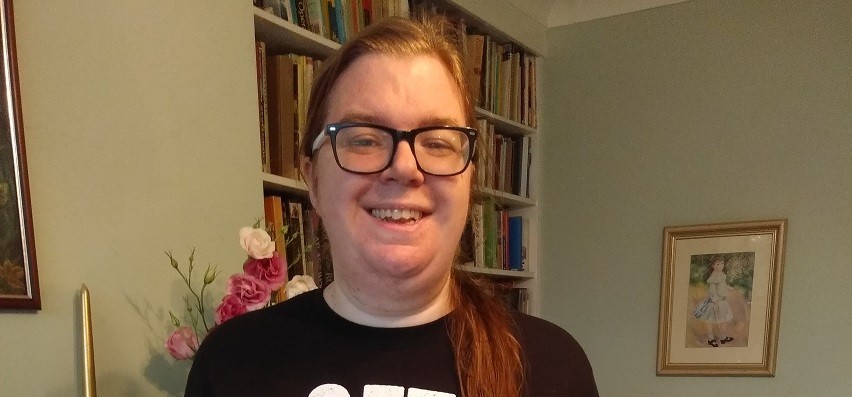 Originally written by Alicia Pearson