The event is on May 17th in the American Legion Post on California Avenue in South Gate, California. There are a few matches that have been confirmed so far and I will be taking a closer look at the Matches we have so far. Bell time is advertised as 8.00 PM. As RiSE presents Luminous on Friday, May 17th.
Steel Cage Match
Cherry Bomb vs. Rosemary
The first match is a Steel Cage Match between Rosemary and Cherry Bomb. I am sure many of us know Cherry Bomb better as Allie on IMPACT. Even not instantly knowing the history between Rosemary and Cherry Bomb in RiSE you should know that the two wrestlers in this match have a good amount of chemistry between them. This is being advertised as Cherry Bomb's last chance to defeat Rosemary.
Phoenix of RiSE Championship Match
Zoe Lucas (c) vs. Aerial Monroe
Another match advertised is the Phoenix of RiSE Championship match. This match is between Zoe Lucas and Aerial Monroe. Aerial Monroe is possibly best known to most fans as one of the girls who took part in the Mae Young Classic last year. Her opponent is one of the wrestlers you can often see in RiSE matches. This is a match that I suggest paying attention to.
Madison Rayne vs. Mercedes Martinez
There is also a match advertised between Mercedes Martinez and Madison Rayne. Both women took part in the Mae Young Classic last year and Madison is another wrestler who, like Rosemary, is often seen on Impact but also takes part in a lot of matches for RiSE. This is a rematch for Mercedes Martinez. I am not entirely sure this is a rematch against the same person who Mercedes Martinez was up against before. It is worth checking out the clip that RiSE has shared on their twitter of the last match that Mercedes and Madison had with RiSE. That was the first time that they met in RiSE and had a match. This is probably also just the Second time that they have met and had a match overall within any companies. This is a match I suggest you watch.
In two days time, The Queen Bee and The Latina Sensation go head to head in a rematch from 2018. You're not going to want to miss @MadisonRayne vs. @RealMMartinez LIVE on iPPV via @FiteTV! Order now: https://t.co/uwtUbvRigP pic.twitter.com/CbUtTOAOCA

— RISE Wrestling (@RISEdtwa) May 15, 2019
Shotzi Blackheart vs. Miranda Alize
Another match that has been confirmed is the one between Shotzi Blackheart and Miranda Alize. Shotzi is possibly best known for her work in Japan but she always puts on a good match. I admittedly don't know how well known Miranda Alize is known to fans who don't tend to follow the Indies. I am sure that Miranda Alize will be able to put on a good match. This is certainly a match to watch. For those who don't follow Shotzi Blackheart too closely, I would suggest checking her out on twitter and maybe using the Fite TV app to look up some of her old matches.
Raze vs. Big Mama
Another match that has been advertised is one between Big Mama and Raze. The two women are admittedly not known to me. They might not be known to you either but I would suggest giving them a fair chance. It appears that this is Big Mama's first time with RiSE and I believe it is the same thing for Raze.
The Second Annual BAEVivor Series goes down May 17 at LUMINOUS in South Gate, CA! @Heatherisme, Laura James, @TheTayaValkyrie + 1 vs. @ashley__vox, @DelmiExo, @NikiMSavo +1 in a 4 on 4 Elimination Match! Tickets: https://t.co/FROpAj7n5u, iPPV on @FiteTV: https://t.co/uwtUbvRigP pic.twitter.com/geadKkmRbE

— RISE Wrestling (@RISEdtwa) May 6, 2019
The last match advertised is labeled as "The Killer Baes present The Second Annual BaeVivor Series" for RiSE wrestling's Luminous event. The match is between Killer Baes against Team Sea Stars. Both teams are known to many who keep up to the Indies. I believe that the two teams have been seen in Rise before and I know that both teams can put on a very strong match between them as they are both very strong teams separately so to have the chance to see them both in the same match should be amazing.
The Killer Baes appears to be Laura James, Heather Monroe, and Taya Valkyrie as well as an unnamed fourth. The Sea Stars are Ashley Vox, Delmi Exo, Nicole Savoy and an unnamed fourth. I know usually Sea Stars are just Ashley Vox and Delmi Exo. So this match is a little unusual for them but will be interesting to watch for the fans.
There is also a chance to attend a Seminar with Gail Kim. Registration for the event is £100 and you can get more information about it at rise-wrestling.com/register
The seminar is at American Legion #335, 9535 California Avenue, South Gate, 90280.
The rest of the stars appearing have not been confirmed and I'm not at all sure if there is anything else that might be announced.
You can follow RiSE on twitter @RISEdtwa and check them out on Facebook or their own website. You can also get the iPPVs on Fite TV. The easiest way to get the iPPVs are to go to Twitter and follow a link from there. Fans can look forward to RiSE this week as they present Luminous.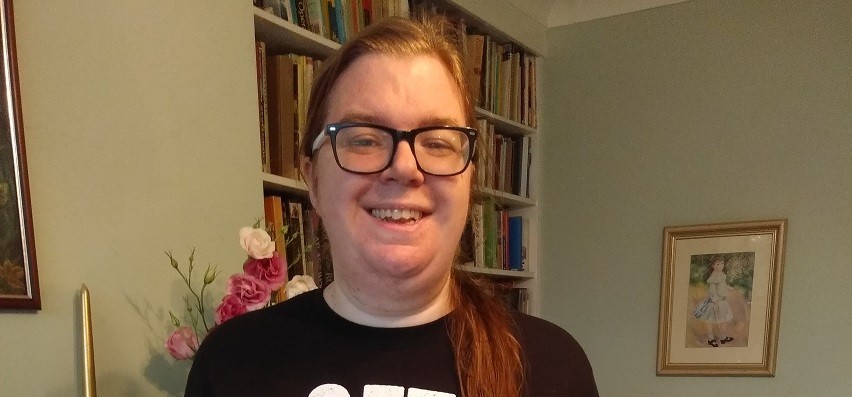 Originally written by Alicia Pearson