Once upon a time in the wonderful world of wrestling, there was wrestling with a real edge to it, an attitude to it like no other, wrestling for the edgier fan, oh wait that was not once upon a time it is now and the company is PWA Black Label.  The beer pong is going to need to be turned up because there is a party going down at Max Watts on Friday, May 1oth.  PWA Black Label shows have been selling out and you can expect nothing less from them on Friday, May 10th as they present Once Upon A Time In Max Watts.
It was recently announced that PWA Black Label would host the arrival of Millie McKenzie and Session Moth Martina from the UK.  Jessica Troy being the smart opportunist immediately issued a challenge once this announcement had been made.  The challenge was accepted and in her debut match for PWA Black Label the UK's Millie McKenzie will go one on one with Jessica Troy who has her site set directly on the PWWA Champion Shazza McKenzie.  Jessica Troy will need to keep focus and not look past her opponent though as Millie McKenzie is an absolute star in the making and Australia is about to find out why with her arrival t Once Upon A Time In Max Watts.  Millie McKenzie will want to make her mark and get things started off with a win, but Jessica Troy will do whatever it takes to come out with the win and stamp her place at the top of the division.  This is going to be a match that all wrestling fans will want to witness because there is some real potential star power inside the squared circle for this match.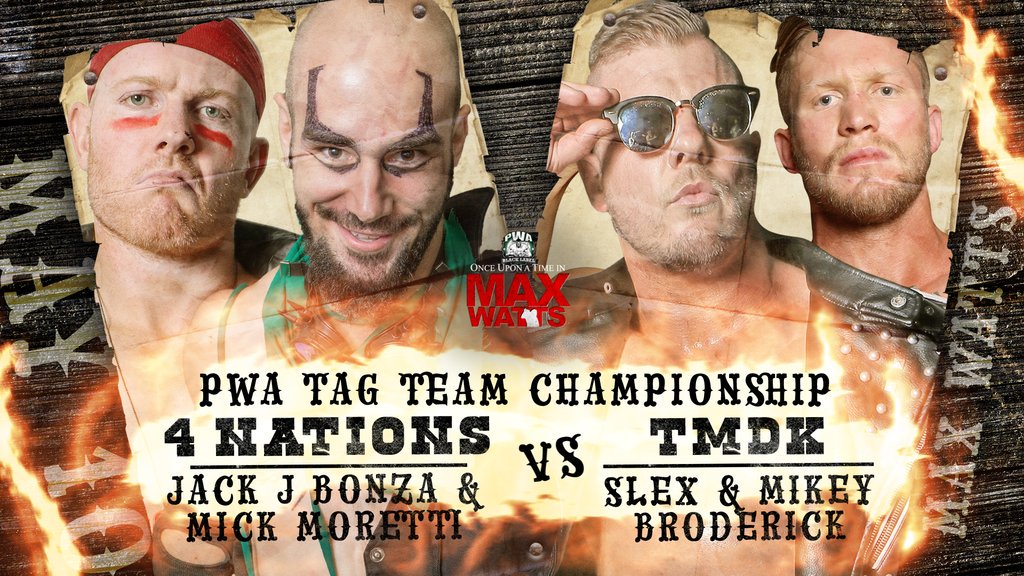 The PWA Tag Team Championship is going to be up for grabs as the team of TMDK Slex and Mikey Broderick will go against the always exciting 4 Nations consisting of Jack J Bonza and Mick Moretti.  The PWA Tag Team Champions 4 Nations have been a very dominating team and have held the titles with honor, but they come up against two men who have cemented their names all around Australia and are now looking to take their careers to the next level by winning the PWA Tag Team Championship.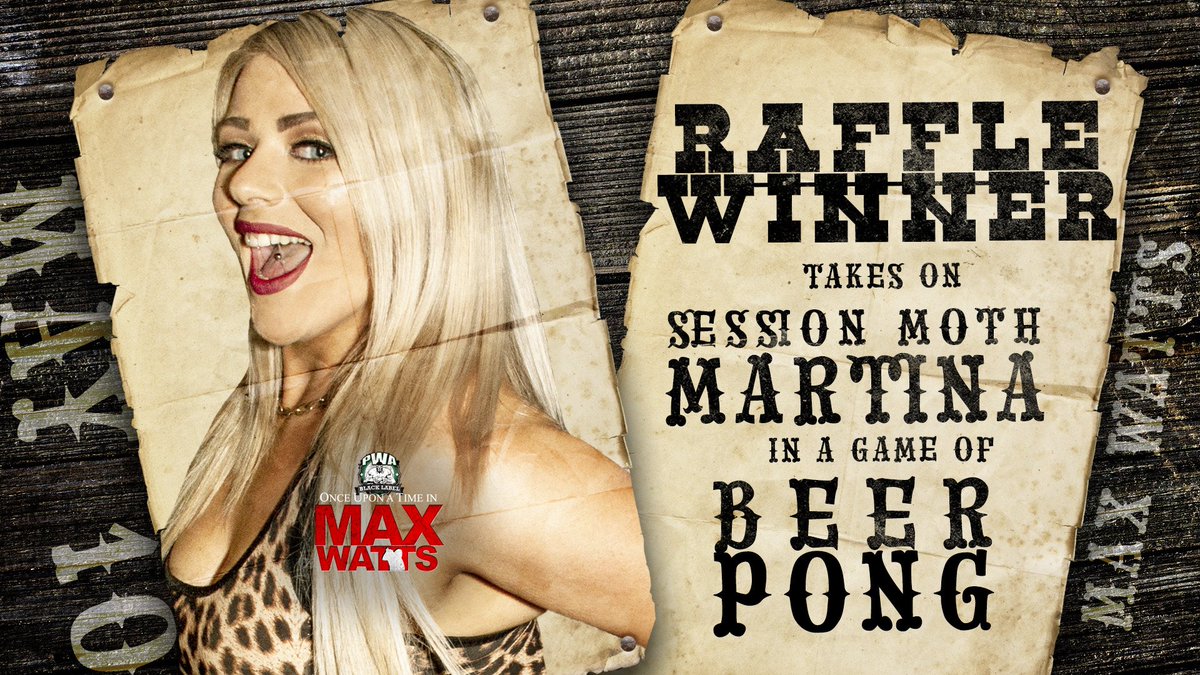 In some other exciting news set up for Once Upon A Time In Max Watts is the opportunity of a lifetime for one lucky raffle winner.  The winner of the raffle will get the opportunity to take on Session Moth Martina in a game of beer pong.  Could Session Moth Martina fit right in with the beer drinking elite of PWA Black Label when she makes her way to the company, or will someone get the big upset upon her very debut?
Caveman Ugg will not be defending his championship belt at Once Upon A Time In Max Watts but that does not mean we will not get to see the big man in action.  Caveman ugg has agreed to a one on one match with Davis Storm at Once Upon A Time In Max Watts.  Caveman Ugg has proven to be virtually unstoppable at the top of the card for PWA Black Label, but Davis Storm is hungry and wants to prove to the world that he can pick up this massive victory over the champion.  If Davis Storm is successful one could only imagine that he simply would be right in line for a championship opportunity against Caveman Ugg.  While many people will be assuming that Caveman Ugg should walk away victorious considering the string of victories he has had, but underestimating your opponent could lead to an upset of epic proportions.
So if you do not have your tickets yet as of this writing standing room only is all that is left so you had better get tickets while you are still able.  Once Upon A Time In Max Watts will be another big sold-out show that will deliver just like PWA Black Label continues to do with each and every show they put on.