On Friday 8th and Saturday 9th March at The Resistance Gallery in London, you can see the women of EVE pro wrestling in action as they celebrate International Women's Day. Now, most of you, if not all, probably know plenty about EVE and their women wrestlers, but for those who don't know, EVE is women's wrestling at the very highest level for indies women's wrestling. You can keep up to EVE and the women they hire via Twitter and their official website as well as keep ahead of the upcoming events here on ProWrestling Post. Some of their past events are also available to view on Powerslam TV and are well worth checking out.
At the moment there are three high-profile and highly exciting matches announced and booked for the two-day event: Day One is called She Fights On Fridays, Day Two is called She Slams On Saturdays. Both days have planned and booked matches that sound highly exciting.
Booked 'She Fights On Fridays' Matches:
Dr. Britt Baker vs Charli Evans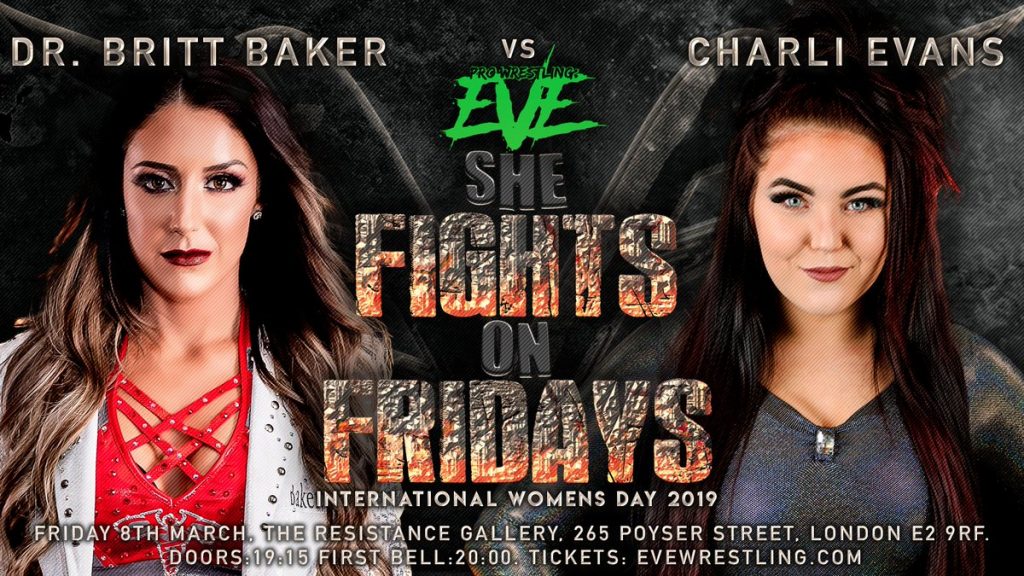 Britt and Charli are both veterans of the indies. This show marks Britt's EVE debut. Indeed they have met before in matches, several individual times and sometimes as parts of tag teams. This match is highly promising indeed as both Britt and Charli have proven time and again that they work hard and smart to provide both entertaining and well put-together matches that will keep the audience excited and involved.
This match is a result of Charli 'inviting' Britt to take on the challenge in a highly viewed promo that is available on YouTube. This match is one that is not to the audience if you can help it, either live or via streaming, as there is no doubt that both women will bring the best they have for the match. Anyone who knows Britt's work or Charli's work, if not both, should make a point to watch this match as they will no doubt continue to work hard to give us an entertaining match Charli have and come out looking just as strong as ever. Even those who do not know Britt or Charli should definitely make a point to check out this match. Since Charli Evans clearly had a plan when she challenged Britt to come to EVE for this match.
Leon & Emi Sakura vs Kay Lee Ray & Command Bolshoi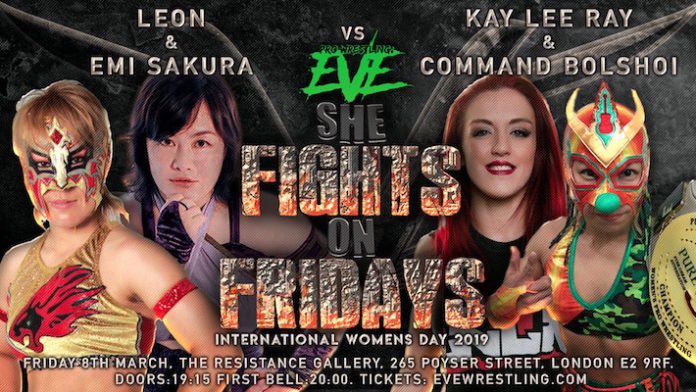 The majority of the teams and women in them here are perhaps only known to people who follow Japanese wrestling but Kay Lee Ray is a fresh talent that should be well known to many of us. This match may well be seen as a warm-up for both Leon and Command Bolshoi since the next day will see Leon take on Command Bolshoi in a Pure-J Championship match, however, the tag talent on display here will no doubt make this match a highly skilled and anticipated match.
Emi Sakura and Kay Lee Ray are both hugely talented individuals as is Emi Sakura and it is well worth looking up their past matches. Fans of Kay Lee Ray will already know a lot of her past with indie wrestling, but here she is definitely going to be tested and challenged. Both teams will definitely be working hard to make this an exciting match. One to enjoy and possibly rewatch time and time again. Leon is also making her EVE debut. Another interesting note is that Kay Lee Ray and Leon are former tag team partners. Here they will be on opposite sides of the ring.
Booked 'She Slams On Saturdays' Matches:

Leon vs Command Bolshoi
As above, Leon and Command Bolshoi are perhaps not known to many of the people in the UK who attend EVE events but if and when you look up their former work with EVE it will be easy to see why this match is one to watch. As a Pure-J Championship match it is one to watch as there is no doubt that this will be a potentially long and entertaining match. Many of the previous competitors that have taken a shot on trying to get into the Pure-J Championship match have been tried and tested, and I have no doubt the same will be true here.  Another high calibre match to enjoy. It appears that Leon and Command Bolshoi are guest stars specially brought in for this event, perhaps since it is an event to celebrate International Women's Day.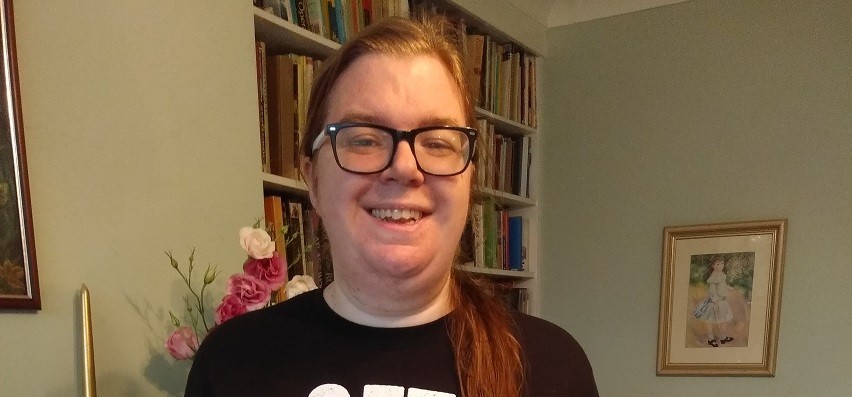 Originally written by Alicia Pearson