There might be Young Bucks! I hope that one grabs your attention. AAA also has a big show this week. The show presents its two annual Tournaments in the form of a Gauntlet Match this year. The biggest hook of the show is actually Cody Rhodes, as he is slated to appear in some capacity. The most recent episode of Being The Elite teased The Young Buck invading an international show. This seems to point towards this show being their destination. Though there's no Joey Ryan to rescue here. Let's see what this show has to offer. Hopefully, AAA sticks to what was announced.
Match #1 for the AAA Mixed Tag Team Championship: Lady Maravilla & Villano III Jr vs Big Mami & Niño Hamburguesa (c)
The story here has been Maravilla working her charm to manipulate big boy Niño in your usual "seduce the nice guy" bit. Villano III Jr is just the guy Maravilla managed to get for this match. It's a case of the two relative rookies against the two big people. Big Mami also makes her return after some time out.
This match has potential story-wise and the crowds do tend to love the defending Champions a lot so this may be the best bet to open the show. Hard to guess who could win but Maravilla and Villano taking it after some charm might be one side of the coin. While the other might be Big Mami countering trying to sway her partner back with her own charm.
Match #2 for the AAA Reina de Reinas Championship: La Hiedra vs Lady Shani (c) vs Chik Tormenta vs Keyra
So Faby Apache is notably absent after the angle shot in the last show. The reason is that apparently, she legitimately tried to shoot on Keyra. Keyra actually stood up to her, so they're being kept apart. You'd think that's some sort of bizarre Russo-esque idea. But then you remember Sexy Star breaking Rosemary's arm just for being close by at Triplemania 25. Chik Tormenta is replacing Apache here. Keyra seems to be the favorite given the apparently accidental heel turn. Maybe AAA feels brave and they'll build to a title match between those two but that's where the focus is and not at all on the Champion or the other two challengers.
Match #3: Poder Del Norte (Tito Santana, Carta Brava Jr & Mocho Cota Jr) vs Los Perros Del Mal (Daga, Joe Lider & Taya Valkyrie)
It's a reunion of the final incarnation of the Perros del Mal here as Daga made his return to the promotion. It's also Taya's return to the main AAA shows (she was in the Lucha Capitol brand) after that scuffle a year ago over the Reina De Reinas title. This company shows they're darn good sweet talkers if they got her back. Poder Del Norte has gone from prime Trio in AAA to simple gatekeepers. They were fodder for the Exoticos team and now they're clear fodder for the returning Perros. The question is if Pentagon will join in given he took charge after Perro Aguayo's untimely death.
Match #4: The OGT's (Averno, Chessman & Super Fly) vs AAA Latinamerican Champion Drago, Pagano & Puma King
An exhibition here as we get some of the popular acts not booked elsewhere on to the show. This might be a way to get one of the OGT's set up to challenge Drago. It could also just be a regular match. Though with Pagano in there, you can expect some clunky crowd brawling. There's really not much to this match.
Rey De Reyes Tournament:
Laredo Kid, Hijo del Vikingo, Myzteziz Jr, Jack Evans, Australian Suicide, Sammy Guevara, Taurus, Aerostar, Golden Magic
Guevara, Suicide & Evans compose the newly formed "Guardians Of Wrestling" stable. Myzteziz, Vikingo & Laredo are the Trios Champions. Plus Laredo recently dethroned Guevara as the World Cruiserweight Champion. Those two trios will likely be the focus of this match. The rules of this one aren't too clear. It might be TNA Gauntlet style with entrances every certain interval or one on one classic style with entrants coming after someone is pinned or submits. Aerostar being in this and current rival Monster Clown points to likely interference from him in some form. Golden Magic and Taurus are the wild cards here and Taurus is very much a likely candidate to win. Given everyone else in the match has their own direction while Golden Magic is still relatively green.
Match #6 Steel Cage Match: Mamba, Maximo & Psycho Clown vs Jeff Jarrett, Killer Kross & La Mascara
We'll see if Jarrett is actually allowed to be present given he's a WWE producer now and AAA is allied with the competition in AEW. Not the first time WWE will say "yeah you can work AAA" before saying otherwise as was the case with Alberto Del Rio years ago. Killer Kross is on a 3-year undefeated streak but finds himself in the very peculiar position of always playing second fiddle to others. That's also the case here as this is mainly about La Mascara vs Maximo with Maximo's brother and Mascara's cousin Psycho Clown inserted as a peacemaker. A 3 Way match is already teased for Triplemania so this match plays as advancement towards it.
Main Event for the AAA Tag Team Championships: The Mercenaries (Texano Jr & Rey Escorpion) vs Impact Tag Team Champions The Lucha Bros (Pentagon Jr & AAA Megachampion Fenix)
This is clearly for the name value of having Champions vs Champions and it's fine as it does feel like a big-time main event match. If you're following the hints, there's also a very real chance of the Young Bucks coming in to attack the Lucha Bros as they build to Double Or Nothing. Heck, given AAA's usual love for changing things, they added to this match would not be surprising in the slightest. If we go with a straight-up tag team match as promoted, this sounds great given the bodies involved. However, given the tease by the Young Bucks involved wrestling gear, it seems very likely they'll be in this match. As such, expect utter insanity as we'll likely get many bodies flying while the Champions play the power-role for the high flyers to get creative.
The show starts at 8 pm CST/10 pm EST and streams live for free on Twitch (Link Here).
You can follow me and my various articles here.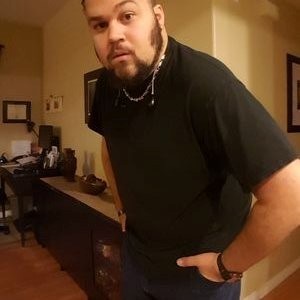 Originally posted by AB Morales