Hidden from the light of day are not where the darkest places lie. Among the memories and imagination, the mind houses both dreams and nightmares. The same soil that buries the coffin is the soil from which flowers and trees grow.
For PCO to finally achieve glory, he turned himself into a monster. The pieces from which this Frankenstein was built were taken from the previous monsters Pierre Carl Oulette had made.
Carl Ouellet was born in Sainte-Catherine, Quebec, on December 30, 1967. He had a normal childhood with one exception; he is blind in one eye. He lost the vision in his right eye after an accident involving the misuse of a pellet gun. Other than that, Ouellet was a normal kid who loved to watch wrestling.
PCO –
The Emergence of Carl Ouellet
He made his in-ring debut when he was nineteen. He competed on the independent circuit, taking bookings wherever he could get them. For a time, his best money came from working as part of a tag team with Eddie Watts.
They were known as the "Super Bees". They were heavily influenced by the World Wrestling Federation tag team, the Killer Bees. They replicated the gimmick of wearing masks so that referees and opponents could not tell them apart… even though they were physically different.
He gained enough traction early on to compete internationally. The youngster gained experience in Germany and South Africa. He got his big break while competing in Puerto Rico.
The International Wrestling Association had a working relationship with the World Wrestling Federation. It was used as a developmental territory and to scout new talent. Ouellet was offered a try-out in 1993.
Fellow French-Canadian wrestler Jacques Rougeau had been in a successful tag team with his brother Raymond. He took some time away after Raymon decided to retire from in-ring competition. When he returned, he was repackaged as "The Mountie".
He was a Canadian-heel counterpart to the Big Boss Man's American babyface cop character. The gimmick caused controversy with the Royal Canadian Mounted Police. He only used the character in the US because litigation banned him from using it in Canada. When he was north of the border, he wrestled under his real name and did not wear his regular entrance gear or props.
The Quebeccers
Jacques dropped the Mountie name and took on Ouellet as a tag team partner. Ouellet had been packaged with the same character and renamed "Pierre". They were called "The Quebeccers" because it was what they are; two men from Quebec.
Some fans continued to call them "The Mounties", even though their self-sung theme song declared, "We're not Mounties."
Under the guidance of Johnny Polo (later known as Raven), they won the WWF World Tag Team Championships three times over the next year. They beat the Steiner Brothers in a "Province of Quebec Rules" match.
This meant that the titles could change hands no matter how the champions lost. The Quebecers won the gold when the Steiners were counted out.
They dominated for the next several months despite losing the titles twice. On both occasions, they regained the titles a few days later. There is a myth that Men On A Mission were not supposed to win the titles at all.
Their entire title reign took place at untelevised events in the UK. As Mabel had a reputation for injuring opponents, a theory emerged that he had legitimately knocked Ouellet unconscious before the final pin.
Ouellet has since confirmed the title change was always planned. It was part of Vince McMahon's tactic to encourage fans to buy tickets for untelevised house shows. Ironically, some of the biggest moments of Ouellet's career would happen off-camera.
The Quebecers lost the titles for the last time to the Headshrinkers. Pierre attacked Jacques after a rematch at a house show. They then faced off at another house show in Montreal. Even though both men were normally heels, they received great reactions whenever they competed in their home city.
This match was intended to be Jacque's retirement match. Even though Pierre won, he was relegated to house shows until the company found something new for him.
"[Jacques Rougeau] wanted to retire. He said he was fed up in the business. The lies, the politics, all the bulls**t. All the things that was promised and that was not given. Things like that. He just wanted to get around $350,000 US, so he would make $500,000, half a million Canadian.
Which was close to what he made with the Big Boss Man in the year that he left. He just wanted to have a huge retirement match. That was going to be it. He would do something else with his life, like radio."
– Ouellet on why the Quebeccers ended.
Jean-Pierre LaFitte
In March 1995, Ouellet resurfaced as "Jean-Pierre LaFitte." He was named after the genuine French pirates Jean and Pierre LaFitte. Jean was famous for being particularly sophisticated and fashionable.
He would serve as the basis for pirates in many Hollywood movies. However, this was not the basis for this new character. McMahon came up with the idea purely because Ouellet had one good eye. He could comfortably wear an eyepatch without limiting his vision any further.
LaFitte would use moved dubbed the "Cannonball" as his finishers. They involved him performing a forward flip and landing on his opponent. He would attempt the move whenever he felt the opponent was prone, no matter where they were or what position they were in.
He initiated his feud with Bret Hart by stealing things. He stole a pair of sunglasses that Hart had given to a child at ringside. Later in the feud, he then stole Hart's custom-made leather jacket.
They had a showdown at WWF In Your House 3. Hart expected he would have to carry LaFitte throughout the match. He quickly learned that he was wrong. He would later describe LaFitte as someone who worked very hard and was determined to put on the best match he could.
He particularly praised LaFitte's powerful yet safe style. Hart pushed to have the match included in DVD compilations that WWE produced about his career.
"Pierre LaFitte was not a great gimmick. The wrestler that he was; he took a lot of pride in his work. He really wanted to have a great match with me."
– Bret Hart on working with Ouellet.
LaFitte was being positioned as a potential challenger for WWF World Heavyweight Champion Diesel. They were booked as the main event of a house show tour in Montreal. If the matches had been received well by local crowds, then the feud would have transitioned unto television. For many years, LaFitte blamed "The Kliq" for him not receiving his push.
He refused to lose the match in Montreal. After a lot of debating and both men going off-script, it ended in a double count-out. He agreed to take the scripted loss the next night in Quebec City.
However, he refused to take Diesel's Jackknife Powerbomb finisher. The move was the most protected finisher in WWF at that time. Nobody had successfully kicked out after taking it. The two men went off-script again. LaFitte tried to confront Diesel backstage, but they were kept apart by agents and other wrestlers.
The Kliq members were known to hold influence with McMahon. They persuaded McMahon that LaFitte's behavior proved he was uncooperative. LaFitte would be booked as a jobber until he left the company that November.
The Amazing French-Canadians
Ouellet and Rougeau reunited as a tag team and made their World Championship Wrestling debuts in 1996. They did not reprise their Quebeccer characters as they were owned by the WWF. They instead competed as "The Amazing French-Canadians".
They carried Quebec flags to the ring and antagonized crowds by singing the Canadian national anthem poorly. They lost most of their matches. Nobody knew it at the time, but they also featured in Arn Anderson's final match. The Enforcer was forced to retire due to complications from back surgery.
They were managed by Col. Robert Parker, who wore a French Foreign Legion uniform when he was with them. Their main feud would be with Harlem Heat. Parker had dumped Sister Sherri at the alter to align with the AFC.
This effectively dumped HH as clients too. Their biggest match as a team was a loss to HH at World War 3. As a stipulation, Sherri then had a five-minute match against Parker, which she also won. Sherri and Parker would reconcile and left the company.
The AFC struggled to get television time for the rest of their WCW run. Ouellet did beat The Giant in a "patch match" by disqualification. Once again, this was at an untelevised house show in Montreal. They left in June 1997 after yet another loss to HH.
Ouellet spent the Fall competing as LaFitte in Catch Wrestling Association. Playing a French pirate made him a natural heel in the Germany-based promotion. He won their Catch Cup, and International Catch Cup.
The Quebeccers returned to the WWF in January 1998. However, they only reprised their old names. They did not bring back their old characters. They featured only sporadically on television.
Their biggest match saw them lose to The Godwinns at the No Way Out: In Your House pay-per-view. They competed in the tag team battle royal at WrestleMania XIV, and split soon after.
The highlight of his singles run was losing in the first round of the Brawl For All tournament. It was a genuine fighting tournament with a real cash prize for the winner. Steve Williams intentionally stayed to Ouellet's right side, where his blind eye was.
Ouellet had to keep moving his head so he could see with his good eye. Many of Williams' punches struck the back of Ouellet's head, but he was not penalized for this.
"Road Warrior Hawk came to me before the fight, and he said 'Yeah, Steve. You know Steve is pretty crazy, man. So when he tags you, just take a dive, you know, just stay there, and he won't hurt you'.
And I look at Mike and I said, 'Mike, seriously. I want to win this thing. I'm not going to take a dive. Go back to Steve and tell him he is in for the fight of his life."
– Oullete on the "advice" Road Warrior Hawk gave him for the Brawl For All.
The WWF had a working relationship with All-Japan Pro Wrestling. Ouellet was part of a delegation sent over there as part of a talent loan. When he returned to the US, he was immediately sent to Power Pro Wrestling.
Kris Kannonball
The Memphis promotion was being used as a developmental territory. He was being repackaged as the new character "Kris Kannonball." While he was in PPW, Al Snow started carrying a mounted deer head around on WWF television as a prop.
He named it "Pierre" because it was French-Canadian and had one eye. Just a little joke between friends. Ouellet allowed his contract to expire in January 2000. He was unhappy with how he had been used and did not expect things to get better. He would spend many years criticizing the WWF.
Ouellet had a brief stint in Extreme Championship Wrestling. He mainly squashed jobbers before he lost to ECW World Heavyweight Champion Justin Credible. He particularly liked the spot where he put Francine through the table. This helped to generate extra heat in the match.
"I was little bit afraid of going to the ECW arena. Marty Jannetty went there before. They were really hard on him. They were chanting, 'You're not Shawn, you're not Shawn."
Things like that. Really hard on him. I went there. Just Carl Ouellet. Man, the crowd's on fire. It's electrifying."
– Ouellet on his expectations about ECW.
World Championship Wrestling
He then had a brief return to WCW. He and Rougeau were paired with Lance Storm and Elix Skipper, thus completing the Team Canada stable. Leader Storm had won (and renamed) three of WCW's singles championships within a month.
He handed the "WCW Saskatchewan Hardcore International Title" to Ouellet. Ouellet lost the title to Norman Smilie several minutes later, and it reverted to being the WCW Hardcore Championship.
Rougeau did not have a single match during this run, with "visa issues" being cited as the reason. Ironically, Ouellet genuinely did have visa issues. Rougeau quit the company because he was unhappy with his direction. Ouellet was released as he was not allowed to compete in the US.
Pierre Carl Ouellet
Rougeau launched his own promotion and wrestling school. Ouellet would work for him as a top star for a few years as "Pierre Carl Ouellet". He headlined one of their biggest shows. Around 4,000 fans witnessed him battle King Kong Bundy.
Ouellet then had a short run in NWA-TNA Wrestling as the masked wrestler "X". He competed mainly in the X-Division. He later returned as a host for the French broadcast of TNA Impact. He worked a feud with comedian Jean-Rene Dufort.
The entertainer created a wrestling persona called "La Punaise Masquee" ("The Masked Tick") and challenged Ouellet to a match. Dufort left before it could happen. Ouellet left in 2007, and was replaced with Sylvain Grenier.
He returned to IWA as Laffite. He was added to The Corporation stable, led by Savio Vega. As such, he was managed by Jose Chaparro. He feuded with IWA Intercontinental Champion Ricky Banderas. In April 2005, he finally won the title. He left soon after his reign ended.
Oulette then wrestled for International Wrestling Syndicate in Montreal, and CPW International. He also did a tour with All-Star Promotions in the UK with other French-Canadian wrestlers, such as Grenier, and Rene Dupree.
He worked two dark matches for the WWE. The first was a loss to Tommy Dreamer at a SmackDown taping in October 2007. The other was a loss to Charlie Haas at a Monday Night Raw taping in August 2008.
He was not offered a new deal either time. The next year, he would win Top of the World Wrestling's Tag Team Championships. They were eventually vacated with the champions having never made a single defence.
He finally got his long-anticipated rematch against Kevin "Diesel" Nash. The match took place at International Wrestling Syndicate's 10th Anniversary show on May 2009. Fans expected there to be more unscripted moments due to both men having slated the other in interviews over the years. The two men were professional throughout. Ouellet won by forcing Nash to submit to an armbar. In February 2011, Ouellet retired.
As is often the case in wrestling, retired does not always mean retired. Ouellet returned to the ring at MWF Collision in Quebec in 2016. His time off gave him a lot of time to think. For years, he had been bitter at the WWF for giving him opportunities that he squandered with his own selfishness.
Listening to negative voices complain about the industry made it easy for him to find things of his own to hate. He missed being part of the business, and it was his own fault he was no longer in it. He worked on improving his fitness and his attitude.
He used a merging of his Quebeccer and LeFitte characters. He would bounce around indy companies. Promoters were willing to give him a chance due to him still being a recognizable name from his time in the WWF.
However, he was met with resistance from younger talents. They were not concerned about his age, but stories of his bad attitude prior to retirement. One person who was particularly concerned was
Walter
.
He had faced Ouelette near the beginning of his career in Germany and did not enjoy the experience. They faced off again at Game Changer Wrestling's Spring Break 2 event. It was held during the same weekend as WrestleMania 34.
Despite low expectations, it gained attention for being one of the best-televised matches to take place that weekend. It also brought Walter to the attention of the WWE. At the time of writing, Walter is currently setting the record for the longest WWE Intercontinental Championship reign as Gunther. He has exceeded 470 consecutive days.
Ouelette released a video showcasing his current workout regime. The fifty-year-old had a routine that astounded fans and worried younger talents. This, and the match with Gunther, helped him to get better bookings. He would win most of his matches and had a six-month reign as Great North Wrestling's Canadian Champion.
"One day, I looked at myself in the mirror. I realized I was the only person responsible for everything that happened in my life. If I would have still complained about they way they used me, didn't do anything with me, or didn't give me the proper character.
The timing wasn't right because I wasn't ready for that timing. Every judgment I was throwing at everybody, I was writing it down.
When I was reading that piece of paper, this is pretty much a picture of myself. So that made me change. When I changed my inside, everything outside started to change."
– Oulette on the secret behind his career resurgence.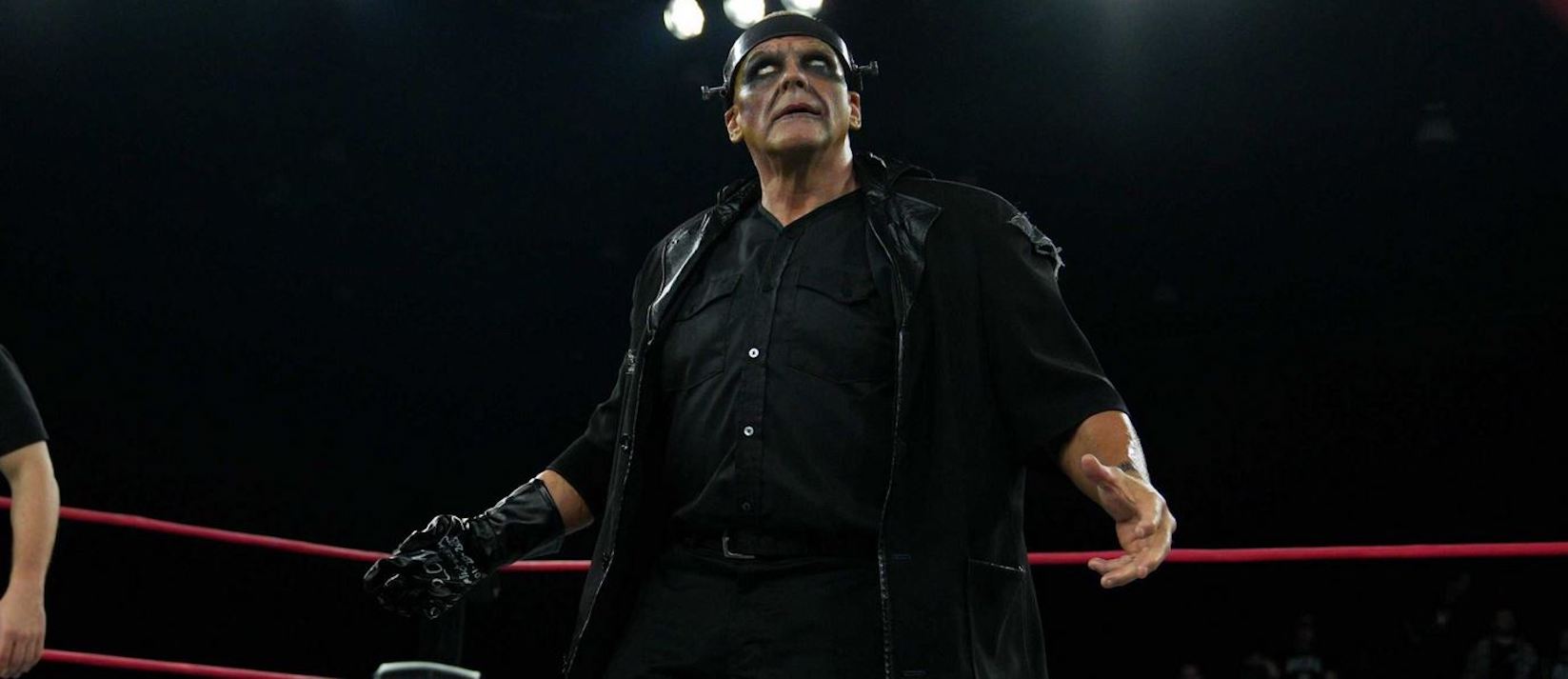 PCO –
The French Canadian Frankenstein
At a time when most wrestlers expect to be done, Ouelette was about to experience a career rebirth. He became PCO. The character was an amalgamation of all his past characters. He defines it as a "French Frankenstein". His name was simply the initials for his "Pierre Carl Ouellet" ring name at first. Since then, it is an abbreviation for "Perfect Creation One".
In December 2018, he signed an exclusive deal with Ring of Honor. PCO immediately joined Marty Scurll's "Villain Enterprises" stable. His primary goal was to be Scurll's enforcer and help him win titles.
PCO's size and strength put him at a unique advantage against the smaller competition. Those who relied on acrobatics discovered they were not fast enough to avoid getting caught.
Those who considered themselves "hardcore" learned that PCO could withstand more than they were able to dish out. Those who did not discover the secret to putting the monster down would feel his 300lb weight crash down on them with either a cannonball or a perfect moonsault.
PCO teamed with Scurll's other lackey Brody King. The duo won the ROH World Tag Team Championships, the NWA World Tag Team Championships, the 2019 ROH Tag Wars Tournament, and the 2019 Crockett Cup Trophy. Scurll joined them in claiming the ROH World Six-Man Tag Team Championship.
During a defense of the Six-Man Tag titles, PCO pinned Matt Taven to retain. Taven was the ROH World Champion at the time. This one move made PCO the new number-one contender. He got his title match and came up short.
This gave him an insatiable desire to win the title. He earned another shot by winning a tournament. Defeating Scurll in the finals seemed like an upset. Nobody expected PCO to beat Rush either.
At Final Battle 2019, this is exactly what PCO did. This sparked a feud between Villain Enterprises and Rush's La Faccion Ingobernable stable. Rush would regain the title two months later.
Ring of Honor would suspend shows during the government lockdowns. PCO was required to return to Canada, while Scurll went back to his native England. This marked the end of Villain Enterprises.
PCO made a surprise appearance at IMPACT Wrestling (former NWA-TNA Wrestling) at the beginning of 2022. He showed support for other RoH alumni by attacking Impact stars at Hard To Kill.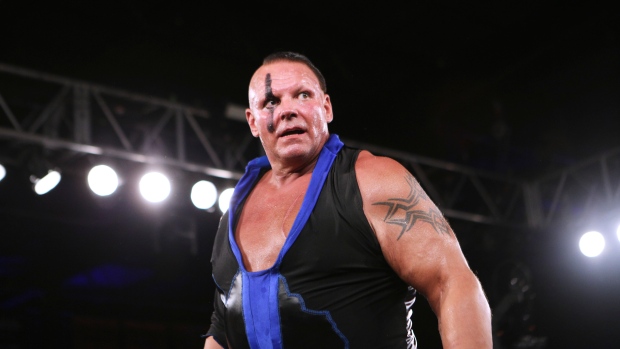 It was confirmed the same day on IMPACT's various social media channels that he was now with the company. He briefly left to spend some time in Lucha Libre AAA Worldwide in January 2023.
He won the Men's MVP award during the Lucha Libre World Cup. He is the first official signing of the newly rebranded TNA Wrestling as it transitions from IMPACT in 2024.
PCO says he is not human, and perhaps he is not. He has defied the natural order by living his life in reverse. He used the biggest companies as a developmental territory. He has a brighter career at fifty than he had at twenty.
Some wrestlers get to be Ouellet's age and have nothing but regrets. PCO started with the regrets and turned them into a perfect creation.