Welcome to the NXT Weekly. We are back in the CWC in Orlando for the fallout from last week's Roadblock as we review NXT Weekly for 3/14/23.
The show opens up with a recap package from NXT Roadblock. We go live to the ring with Johnny Gargano.
Gargano said he was back to finish his story (familiar theme this year) in NXT. Grayson Waller put him out 15 months ago, and now he's back. Gargano wanted Waller to prove himself after taking him out, but Waller failed twice. Gargano called NXT his home. Vic Joseph popped up, and Waller is at Gargano's home while on Instagram Live. Gargano runs to the back and to a perfectly positioned waiting car to leave.
That was a good opener, and I'm sure that's not the last we've seen of Gargano tonight.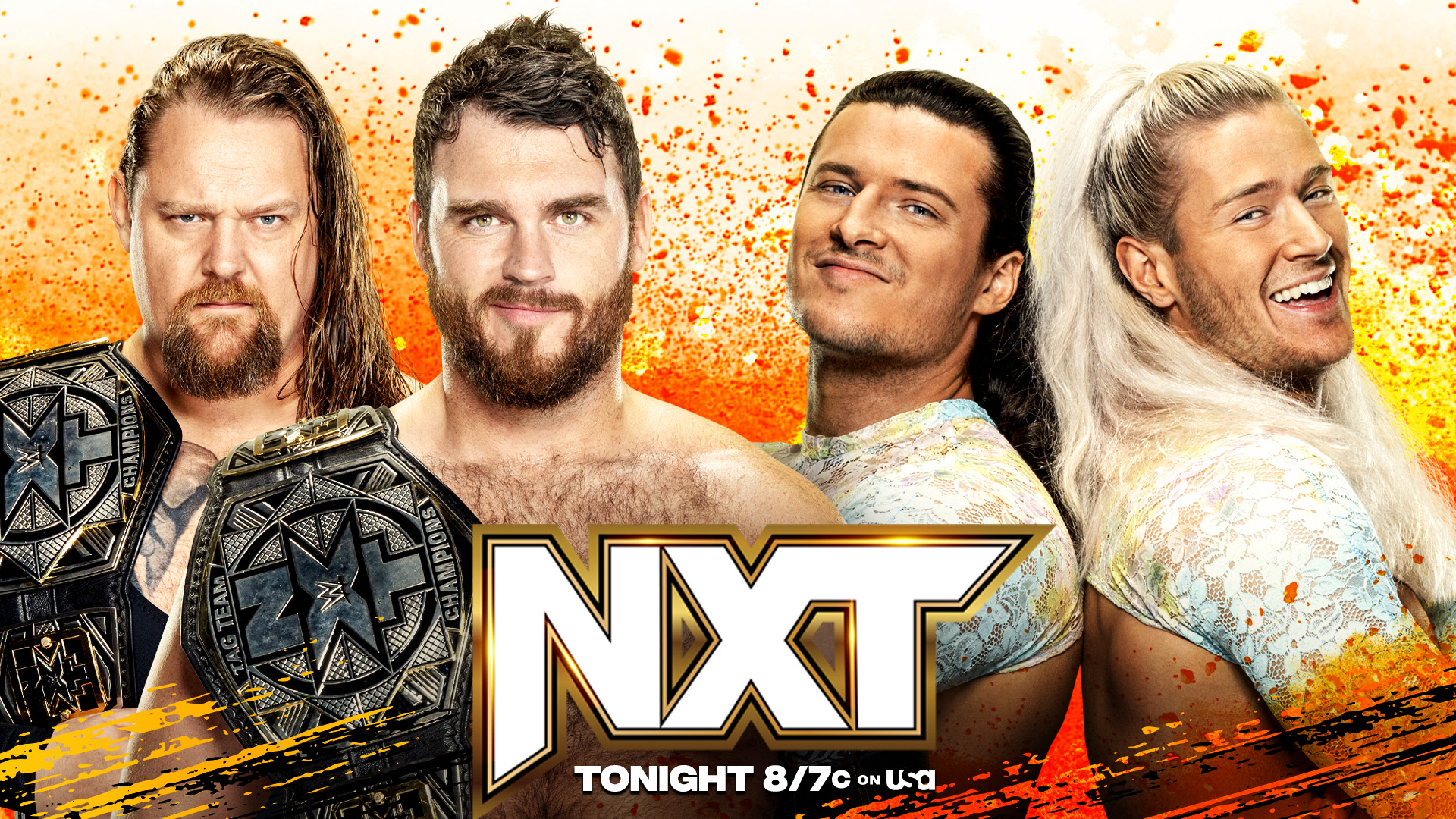 NXT Weekly for 3/14/23
Gallus vs. Pretty Deadly
(NXT Tag Team Championship)
This was a really good opening match. Gallus are just a couple of hard-hitting guys. They have a good look about them, too. I'm kinda over the Pretty Deadly team. They have the tag team credentials, but the act is getting annoying. Gallus used their power to keep the crafty Pretty Deadly in check. Pretty Deadly tried to knock Gallus down by using a title belt shot to Coffey, but he kicked out at two to deny the challengers. That was a great spot. Gallus would come back to double up on Wilson to retain their titles.
Winners – Gallus (AND STILL NXT Tag Team Champions)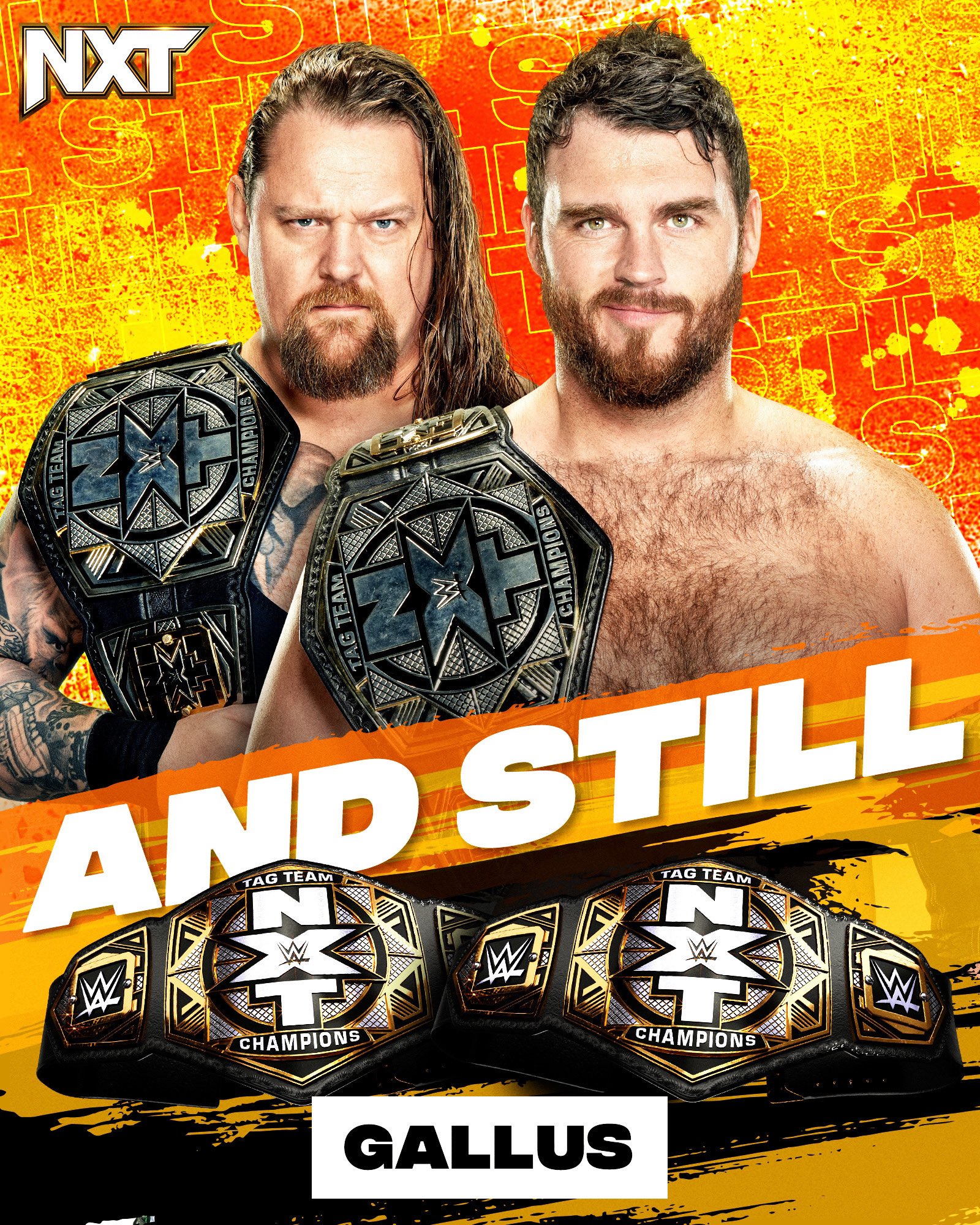 I enjoyed the match, and it got sufficient time. I expected Gallus to pick up the win and carry the titles to Stand & Deliver. Let's hope that they get some new challengers, though.
Fallon Henley and Josh Briggs are shown sneaking into Kiana James's office. They are looking for evidence that James is cheating on Jenson and find some references to a Sebastian. The plot thickens?
Briggs looked ridiculous in the hunter's camouflage. I guess it is story progression.
Shawn Michaels is narrating the tweets he sent out about Roxanne Perez's injury and that there would be a ladder match at Stand & Deliver to crown a new NXT Women's Champion.
We are either going to make Perez look uber badass in the ladder match to reclaim her title or she's going to start working on either Mondays or Fridays.
NXT Weekly for 3/14/23
Zoey Stark vs. Sol Ruca
(NXT Women's Championship Qualifier Match)
This should be a really good match, if they gave them some time. Ruca looked really impressive but Stark put her away with one move to advance to the ladder match.
Winner – Zoey Stark
I agree that Stark is impressive and deserving of the win but couldn't we have made this a little more competitive with a couple of extra minutes?
Scrypts longs to be Reggie again, I guess. I don't think that the fans really miss Reggie though.
NXT Weekly for 3/14/23
Isla Dawn/Alba Fyre vs. Katana Chance/Kayden Carter vs. Ivy Nile/Tatum Paxley (Winner gets NXT Women's Tag Team Championship match at Stand & Deliver)
This should be another really good match, but they got even less time than the last match. Who is booking the show tonight? Chance and Carter were pretty much non factors in the match. Paxley randomly turned heel on Nile so she could get beat up by Dawn and Fyre to take the loss.
Winners – Isla Dawn and Alba Fyre
There's a lot to unpack here. Carter and Chance are likely main roster bound since Toxic Attraction imploded and the main roster is desperate for women's tag teams. Paxley's heel turn may have been something to get Dawn's voodoo character over, but still random. Dawn and Fyre are likely going to capture the NXT Women's Tag Team Championships at Stand & Deliver just because.
Tony D'Angelo and Channing "Stacks" Lorenzo approach Bron Breakker backstage and offer their services to take out Carmelo Hayes. Breakker asked if they were going to do it Godfather or Sopranos style before declining their help. D'Angelo said that they needed tag team gold anyway.
Ilja Dragunov is out to cut a promo in the ring. Dragunov needs to rid himself of JD McDonagh once and for all. Here comes McDonagh right on cue. They go back and forth before laying out a challenge for a match next week. The match is made and they start fighting for next week.
Pretty Deadly tell McKenzie Mitchell that they should be the official hosts of NXT Stand & Deliver. That must explain their tag title match tonight.
Wes Lee is walking to the ring for his NXT North American Championship Open Challenge when Dragunov and McDonagh fight by him and McDonagh tries to fight Lee as well.
Chase U is hanging out with Tyler Bate backstage. Bate is trying to teach Hail some breathing techniques while Chase is trying to make up with Hudson. Chase U leaves and Ava leaves a Schism mask next to Hudson.
This has been an interesting storyline. I've wondered why Hudson got saddled with Chase U after a seemingly good run in NXT. I think he will be the one to make Chase U a bit more serious and the wins will follow. Perhaps a tag title run too.
Waller is still hanging out outside Gargano's house and decides to go see if the door is unlocked.
Wes Lee is in the ring for his Open Challenge and everybody fights all over the place. A fight breaks out in the ring as well. The brawl breaks down and there is no North American Championship match this week.
Dragon Lee is interviewed by McKenzie Mitchell to welcome him to NXT. I can't wait to see him in action.
Jacy Jayne is backstage telling McKenzie Mitchell that Gigi Dolin is not better than her. Mitchell said that Dolin did beat her last week. Jayne said Dolin only won because she separated her shoulder in their match. Let's hope that's the real reason why their match was not all that great. Once Jayne gets all healed up, she is coming for Dolin.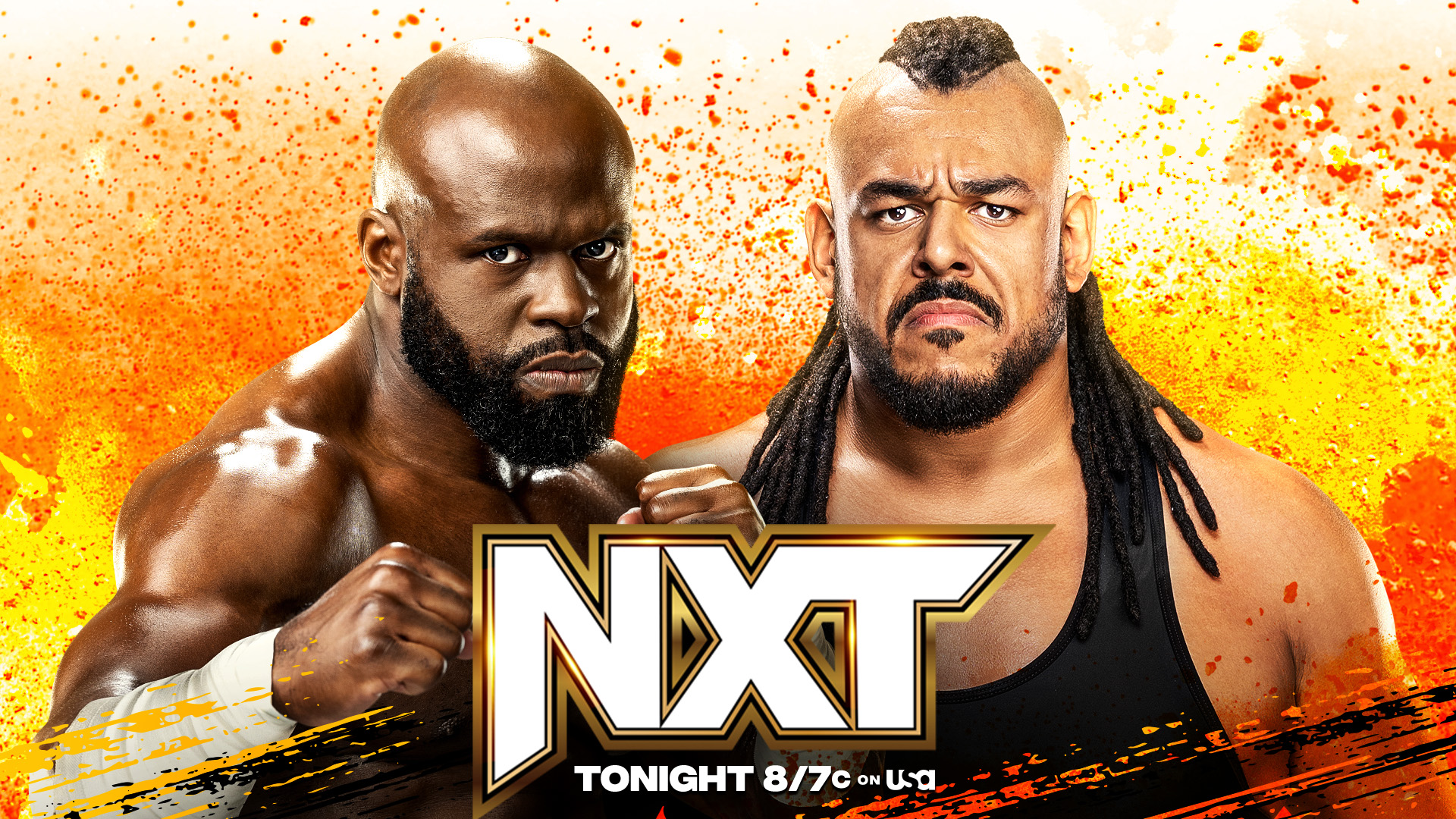 NXT Weekly for 3/14/23
Apollo Crews vs. Dabba-Kato
A video package reminded us why this match had to happen. The match was decent and Kato moves well for a big man. Much better than Omos. Crews has the ability to make Kato look good and that's what he does here. The match got a decent amount of time to make it look like Crews had a chance but he falls to Kato in the end.
Winner – Dabba-Kato
Some mystery man was filming Shawn Michaels talking to Wes Lee about the open challenges and makes a Fatal Five Way for the North American Championship at Stand & Deliver. HBK tells Lee he has to pick his four opponents. Lee agreed.
NXT Weekly for 3/14/23
Gigi Dolin vs. Kiana James
(NXT Women's Championship Qualifier Match)
And this match gets even less time than the other qualifier match. Since James already has a match at Stand & Deliver, Dolin picks up the quick win.
Winner – Gigi Dolin
After the match, Alba Fyre and Isla Dawn appear and beat up James, leaving Brooks Jenson to do the run-in save.
Johnny Gargano finally makes it home and does not notice the two cameramen that are there waiting for him. Gargano finds Waller and they fight outside. Candice LeRae comes out holding baby Quill for dramatic effect. Waller breaks a rake over Gargano's back before leaving. LeRae comes out to attend to Gargano instead of, you know, calling the cops. This adds a more personal touch to their Stand & Deliver match.
Kiana James and Brooks Jenson were backstage when Fallon Henley and Josh Briggs finally show up. Jenson was mad a Briggs because he was still in his camo and Jenson thought he went to see the bear movie without him. Well, that gave them an out. James complained about the tag title match at Stand & Deliver and Henley knew nothing of it. They all start arguing.
Please let there be a decent payoff to all of this. They've spent months on it and have a bad feeling its going to end in disappointment, and not just for Jenson.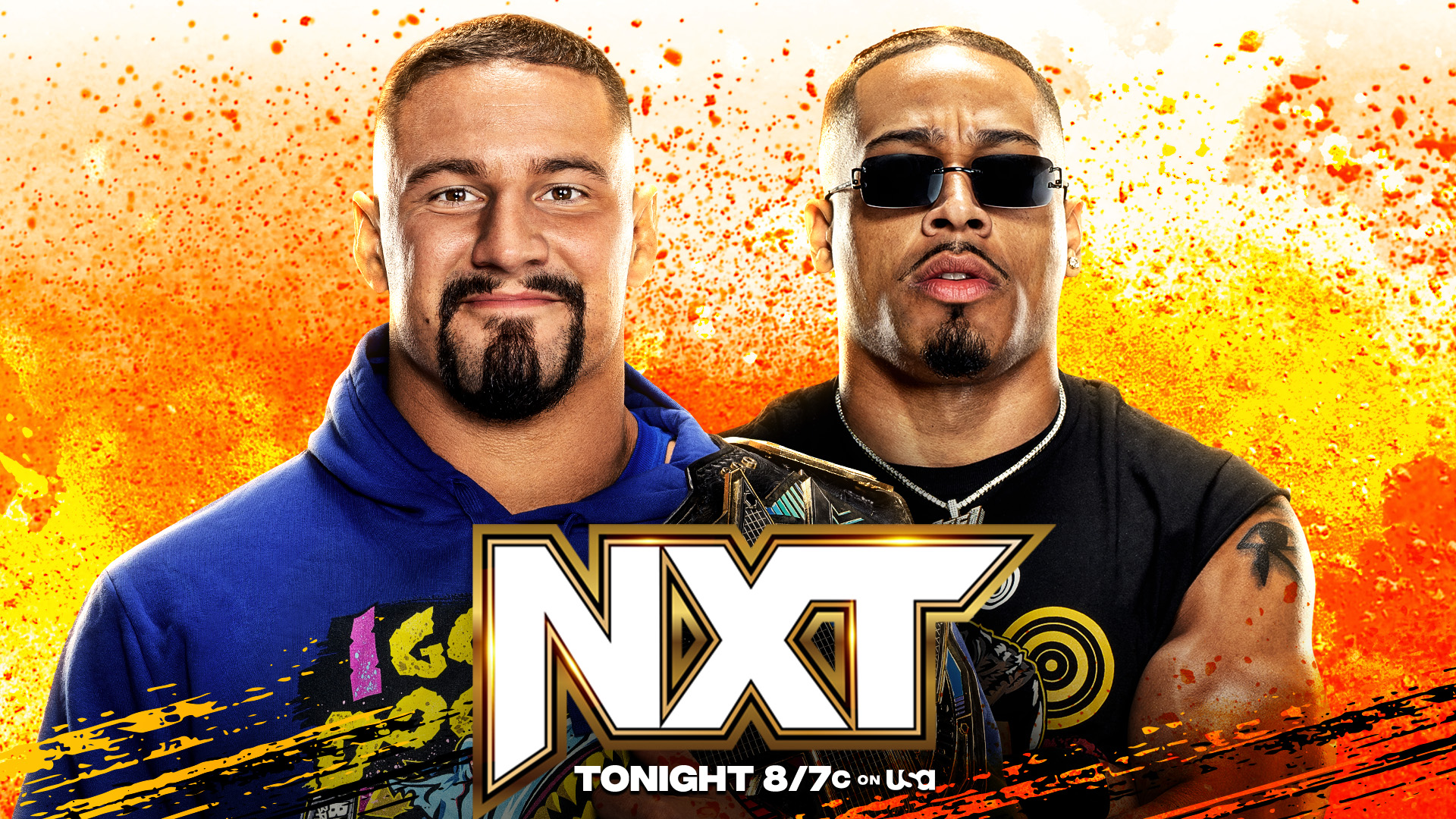 It's contract signing time. Bron Breakker and Carmelo Hayes are out to sign their contract for Stand & Deliver. There is nobody out to moderate it, so Pretty Deadly come out as the official hosts of Stand & Deliver to moderate.  Hayes and Breakker talk about the other's accomplishments and how they respect them for their accomplishments.
They each signed the contract. Pretty Deadly announced that it was official before complaining that they were expecting to having to moderate a conflict and not a mutual admiration society meeting. Hayes and Breakker get up for a stare-down before chucking Pretty Deadly through the table. They trash-talk each other as we close out this week's episode.
I think their match is going to be awesome. I think the loser will get called up while the other has a nice title run. I think Hayes is going to win, and Breakker goes up. That's my prediction for now.
Tonight's show was pretty decent, progressing the main stories for Stand & Deliver while setting matches up for the PLE. The women's matches kept getting shorter as the night progressed. I'm not quite sure what to make of that. The opening tag title match and the closing contract signing were both solid book endings, but the middle was a little left to be desired.
You can find me on Twitter (@ciscowebwiz76) with any feedback or discussion.
******
Stay tuned to Pro Wrestling Post for this and additional stories from the wrestling world. Readers can rely on Pro Wrestling Post to be their daily source for everything inside the squared circle. As a result, readers can expect daily news, history, and more. Also, please visit WWE NXT's official website here for information on the brand and upcoming events.