On Sunday, August 22nd, the WWE NXT presents NXT TakeOver 36. With this upcoming TakeOver, several matches presented include several scores seeming to be settled and potentially championship challengers becoming champions. A recent betrayal has led to a champion facing her former friend. Another match includes what could be the end of a longstanding feud between former factions mates. A third match simply came about because one man was 'provoked.'
The Millon Dollar Championship is on the line with a stipulation of a new butler potentially falling under the control of LA Knight. Finally, the rematch of arguably the best match in the WWE in 2020 is taking place for the NXT UK Championship. Here is the preview for NXT TakeOver 36 as WWE NXT presents its latest event.
Million Dollar Championship
(If Knight wins 'The Millon Dollar Man' Ted DiBiase becomes Knights butler)
LA Knight vs. Cameron Grimes
If any match on the card seems to have a sentimental feel tied to it, it's this one. After Grimes lost to Knight being forced to become his butler, fans were treated to some funny moments. However, for all the funny moments, there were several embarrassing ones that Grimes was a part of as well. Ultimately, the Millon Dollar Man Ted DiBiase said to Grimes even though he is a man of his word, he has to find a way out of this situation. Unfortunately, the situation that presented itself included the Millon Dollar Man himself.
With the stipulation added that a loss by Grimes would lead to DiBiase becoming Knight's butler could only add to the humiliation of the WWE Hall of Famer. Will this be the night Grimes is free of Knight's control, or will DiBiase be forced to fall victim under the control of LA Knight?
NXT Women's Championship Match
Raquel Gonzalez (c) vs. Dakota Kai
For a year, these two were inseparable. They had each other's backs and stood with one another through thick and thin. Gonzalez was there to help Kai in her betrayal of Tegan Nox. As time passed, it was only a matter of time before one between them would rise to championship status. If one moment could have been the start of that separation between the two, it was when Io Shirai challenged Raquel Gonzalez. When Shirai bypassed Kai, a fuse was lit in her that enough was enough.
Gonzalez was earning recognition as time passed, and this was just another example of her being passed over. She was clearly tired of being passed over. This past week, Kai and Gonzalez had a split-screen interview with each other stating what they plan to do to the other. Will Kai regain the respect she has so longed to have back, or will Gonzalez continue her reign on top?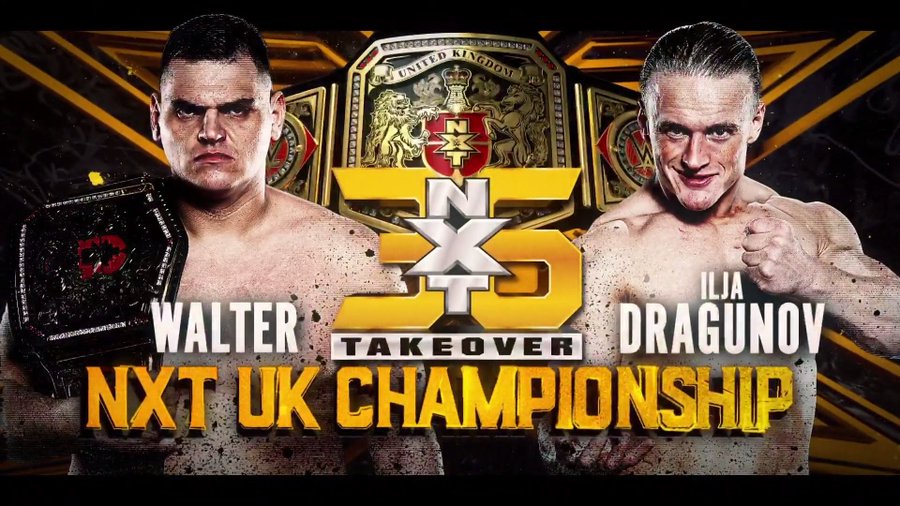 WWE NXT presents NXT TakeOver 36
NXT UK Championship
WALTER (c) vs. Ilja Dragunov
This may be the first match readers may read with their chest caved in. These two men will hit each other and hit each other with a fury unlike anything fans have seen in NXT recently. With Dragunov appearing on NXT TV recently, it made those unaware of what he is capable of just how ferocious he can be. The following week, a battle with Pete Dunne, followed by a match with Roderick Strong, showcased his torpedo Moscow finisher.
Even a bloodied Dragunov will seemingly not be denied. That presents a serious threat to Walter and his over two-year reign as NXT UK Champion. Unlike some competitors who need to present a physically imposing threat, Dragunov is smaller. However, there is an insatiable desire to drive through opposition that doesn't make him an underdog. This could be the match that ends Walter's reign as champion.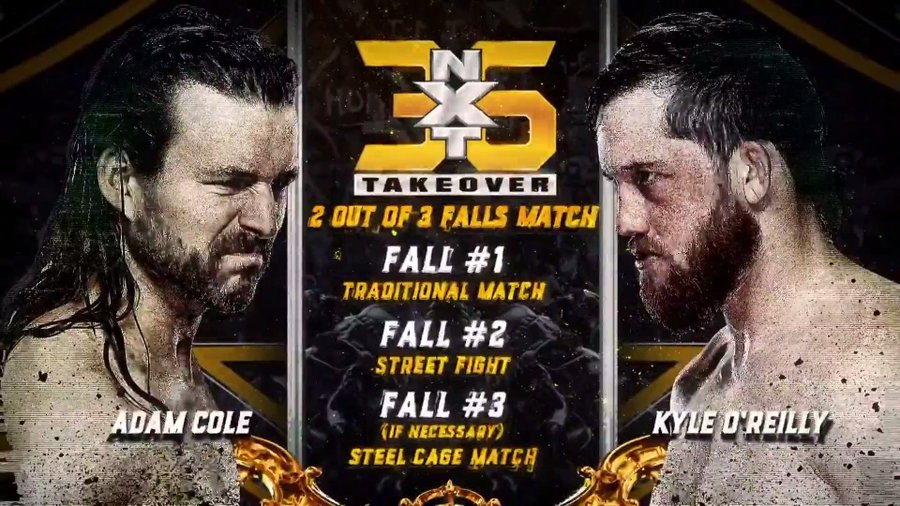 2 out of 3 Falls Match
Adam Cole vs. Kyle O'Reilly
They have done everything they possibly could to finish off the other. Regardless of what they do to one another their tenacious nature is more a testament to their desire to finish off their opposition than anything else. O'Reilly has attacked Cole from behind. Cole has attacked O'Reilly from behind. Yet, through it all, both men have come out wanting to simply beat and bludgeon the other time and time again. It would be hard to see this match as going anything less than all three falls between them.
With their first two matches between them being split into an unsanctioned match and a traditional rules matchup, this encompasses both of them. This could very well be the match with the traditional rules match going to O'Reilly and the street fight to Cole. The third fight will be where the fun truly lies.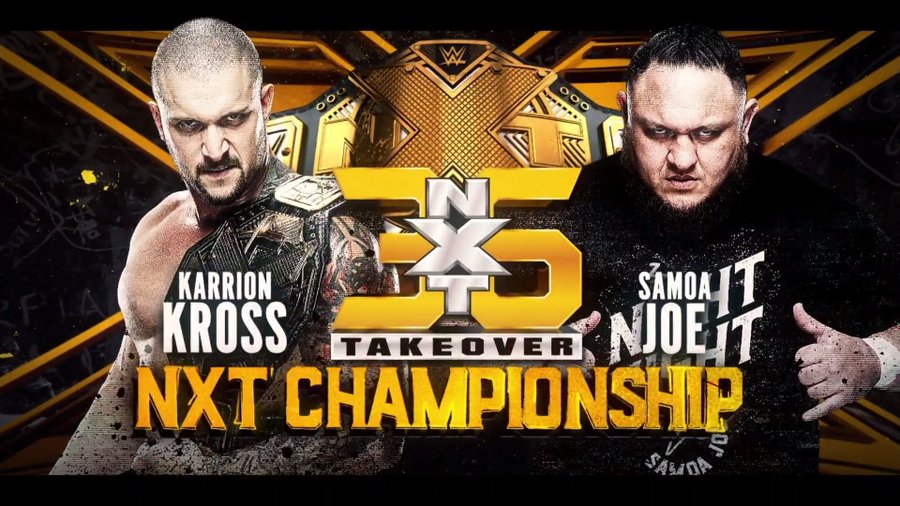 WWE NXT presents NXT TakeOver 36
NXT Championship Match
Karrion Kross (c) with Scarlett vs. Samoa Joe
All he had to be was provoked. And provoked was exactly what Samoa Joe was by Karrion Kross. As Kross would often dominate his opposition and show just how dangerous he could be, he lit the fuse in Samoa Joe that made the former two-time NXT Champion see blood. Kross has used William Regal as a ploy to get the better of Joe. It seemed to do just that as Joe came in looking for blood. This past week on NXT, Kross, and Joe would go face to face ahead of this match.
They said all that needed to be said, and it was all about ensuring who would go into this match with the advantage. As NXT approached its final moments, what could be said by either man? There was nothing left to do but fight. Kross would follow Joe and state that this is the future of the NXT brand. He brought out security to ensure security was there for Joe. Kross threatened to drop Joe; only it would be Joe that would get the better of the champion beating him down as security pulled him off him. They would go through the barricade in pursuit of one another. The NXT set was being dismantled; it seemed as the talent was looking on.