On the 9/7/21 edition of NXT, we preview the show and what is expected to take place. With only one match announced for the show, several surprises could take place. Even though the NXT Women's tag team title match is announced, we don't know who will stand across the ring from Mei Ying. It was announced last week that Ying would make her in-ring debut. That is likely to be the most intriguing match of the night as the dark leader of Tian Sha certainly has a presence.
_____________
Will that presence carry over in the ring for Ying? Also, what can we anticipate from the bachelor and bachelorette parties of Hartwell and Lumis on this night? Will they be able to make it down the aisle next week? Here is the NXT preview for 9/7/21.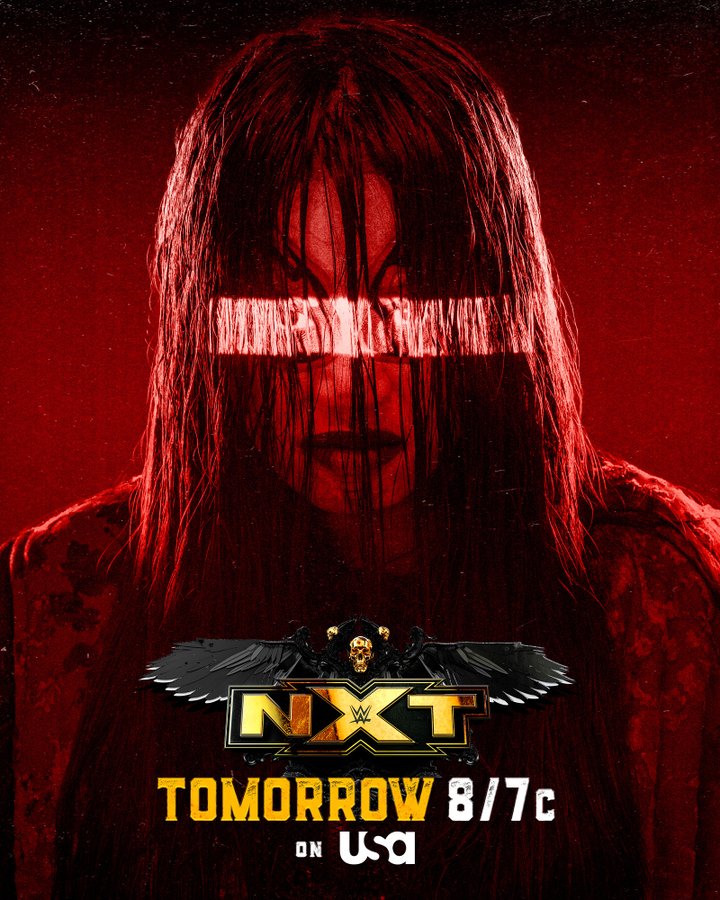 Mei Ying Debuts
With Xia Li out of action and Boa being unsuccessful in his matches, it is time for Tian Sha's leader to make her debut. While it isn't known who she faces, the likeliness of it being anyone having a formidable chance of winning is slim to none.
Over the course of Tian Sha's time in NXT, they have wreaked havoc over everyone in their path. With Ying in the corner of both Boa and Xia Li, it was as though both were invigorated with a new sense of purpose. However, on this night, Ying's debut is likely to be an impressive match with a series of strikes. There is also likely to be a chance we will see all the intrigue and haunting presence that Ying brings when she sits atop the stage. So who will be the first threat to stand before Mei Ying?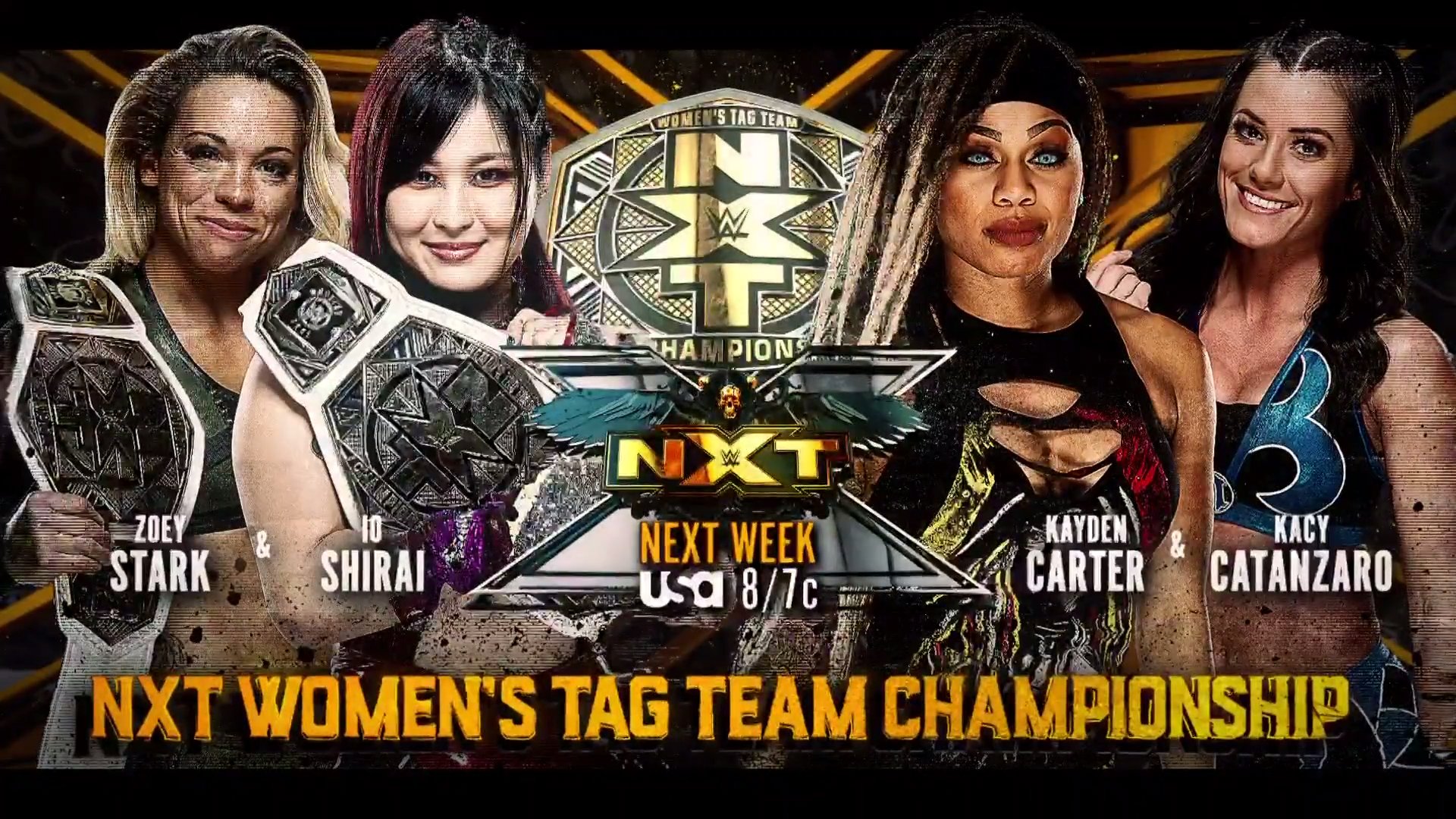 NXT Preview for 9/7/21
NXT Women's Tag Team Championship
Zoey Stark & Io Shirai (c) vs. Kayden Carter & Kacy Catanzaro
The rise of Carter and Catanzaro has been fairly unassuming. There have been several teams that have stepped up in recent weeks to challenge the champions. The unlikely duo of Stark and Shirai have faced all challengers and come away victorious. However, this time, it is the tandem of Carter and Catanzaro who are determined to come out on top. With their innovative offense and quick in-ring moveset, the duo is sure to impress in their challenge for the titles.
For Stark and Shirai, the duo never completely seems to be on the same page. Despite what appear to be Stark's best efforts, the tandem's luck as a team may be running out. Will this be the night that Carter and Catanzaro pull off the upset win, or will Stark and Shirai retain their titles?
NXT Preview for 9/7/21


The Bachelor and Bachelorette parties of soon-to-be husband-and-wife Dexter Lumis & Indi Hartwell
With one week before their upcoming wedding, viewers are invited to the bachelor and bachelorette parties of Lumis and Hartwell. Fans are sure to witness a series of amusing and fun scenarios playing themselves out. While it is difficult to speculate who will be attending and what will happen, there are some things to anticipate. Johnny Gargano and Candice LaRae are likely to be a part of it.
They could even spend that time trying to convince both Lumis and Hartwell that this entire relationship let alone the wedding, is a big mistake. So what could happen is that others could attempt to intervene and prevent this wedding from taking place. Could this mean that potentially another member of the Way prevents this relationship from moving forward? Or could we see both Candice and Johnny finally give them their blessing?
What To Expect
Kay Lee Ray formally lays down her challenge for the NXT Women's Championship.
Who will be the next in line to challenge Roderick Strong in his open challenge?
Samoa Joe addresses potential threats for the NXT Championship, such as Pete Dunne.
******
Be sure to stay tuned to the Pro Wrestling Post for this and additional stories from the wrestling world. Readers can rely on Pro Wrestling Post to be their daily source for everything inside the squared circle. As a result, readers can expect daily news, history, and so much more. Please visit WWE NXT's official website here for news on the promotion and upcoming events.