On Sunday, February 14th, WWE's NXT brand presents Vengeance Day. Unlike previous events, the TakeOver moniker isn't tied to the pay-per-view special. As the world has changed, the acceptance of using the term Massacre as a name associated with a wrestling event. It certainly sends the wrong message. In the past, the WWE had an event titled specifically Valentine's Day Massacre. The event took place during the Attitude era. A new event brings about new possibilities, and unlike an event steeped in love on a day ironically dedicated to love, we have an event tied to hate. Title matches, tournament finals, and a great deal of Vengeance appear to be on tap for this program.
___________________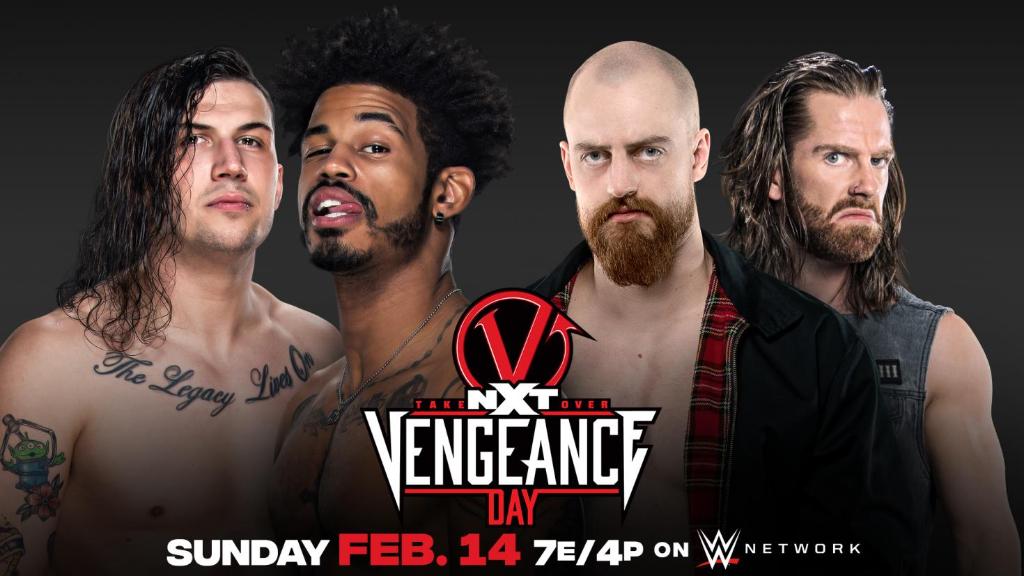 Dusty Rhodes Tag Team Classic Finals
MSK vs. Grizzled Young Veterans
Have you ever been glad to be wrong? This would certainly be the case when considering that the prediction made earlier in the week was that MSK wouldn't have advanced. As luck may have it, not only did they advance, but they are now in a position to win the entire tournament. However, the only problem with that is that standing before them is the former NXT UK tag team champions, James Drake and Zack Gibson. If there were any two teams that have as much chemistry with their partners as there were in this tournament, it would be these two. Drake and Gibson defeated the rising duo of Ciampa and Thatcher to cement their place in the finals. For Carter and Lee, this zany and have fun at all costs duo are ready to pull the wool over their opposition's eyes once again in hopes of winning the tournament.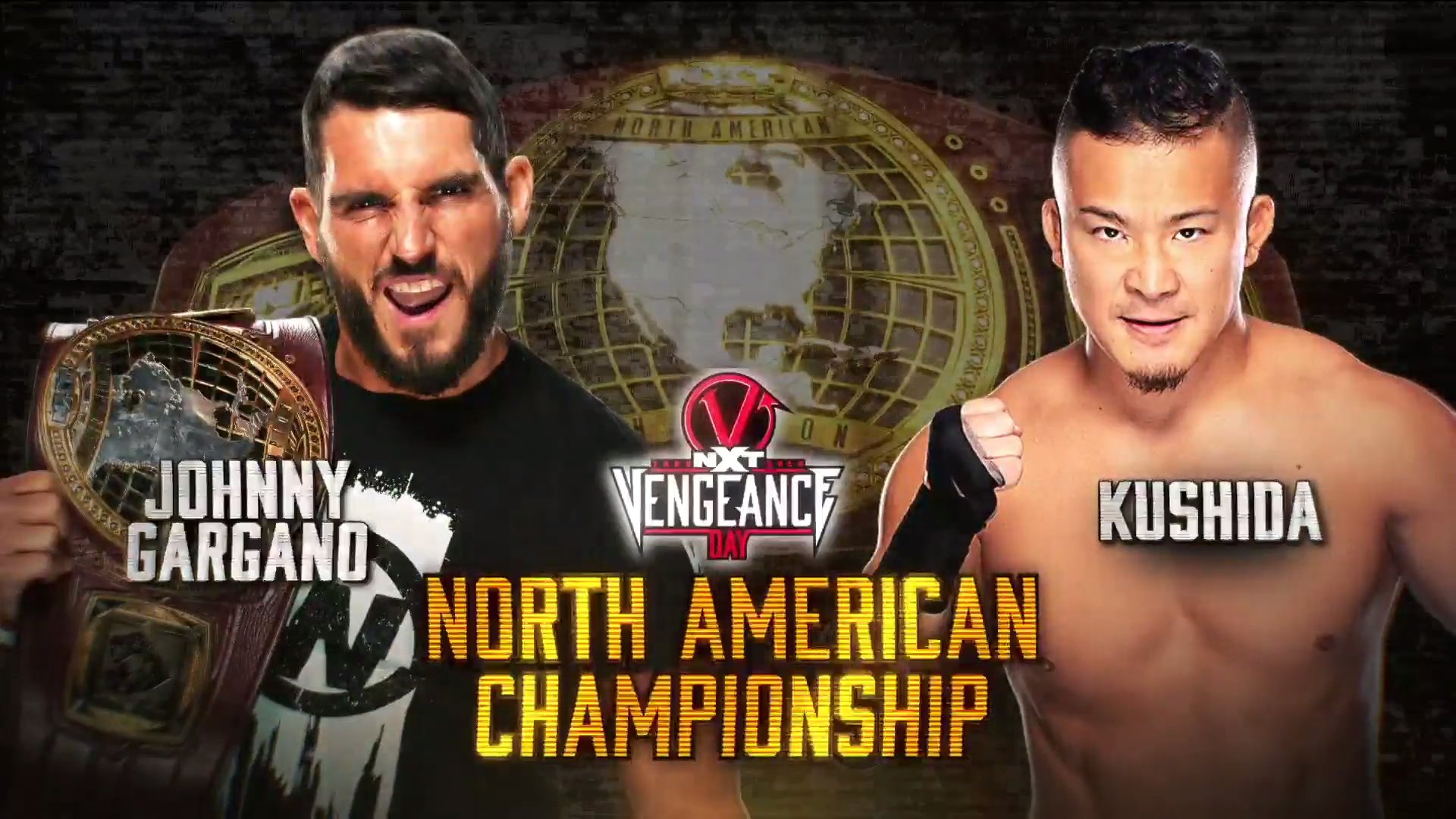 NXT North American Championship
Johnny Gargano (c) vs KUSIDA
Fool me once, shame on me. Full me twice? I DON'T THINK SO! That was the likely thought that was running through the mind of KUSHIDA upon the announcement of this matchup. If anyone has been much talked about for not being in the title picture, it has been KUSHIDA. Since his debut, KUSHIDA has yet to be used as a longstanding threat for a title. This can very well be that opportunity for him to do so. What fans are certain about KUSHIDA is that he is easily one of the top Junior Heavyweights/Cruiserweights globally. If that is the case, having him contend for a major championship should be all but a forgone conclusion. For the cowardly Gargano, when push comes to shove, he never disappoints. Time and time again, fans are certain that they will witness something special from him.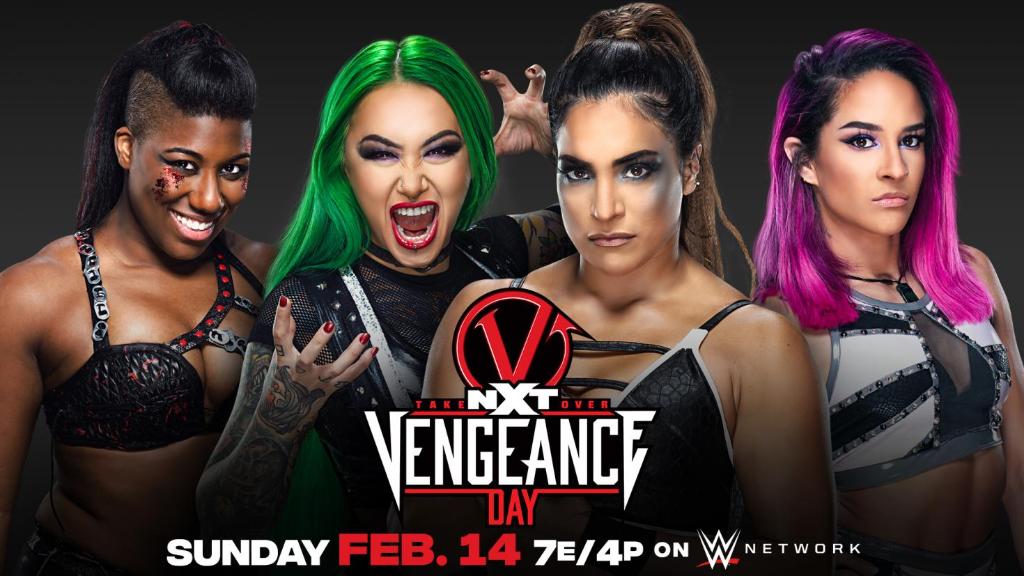 NXT Presents Vengeance Day
NXT Women's Dusty Rhodes Tag Team Classic Finals
Raquel Gonzalez & Dakota Kai vs Shotzi Blackheart & Ember Moon
The finals of the inaugural NXT Women's Dusty Rhodes Tag Team Classic is here. Despite the field only consisting of eight teams, it opens the door for several women to be seen. Regardless of whether they won or lost, NXT fans were witness to some new and exciting women on the roster. However, there could only be two teams, and those two teams are Kai & Gonzalez and Blackheart and Moon. One of the most exciting developments in this match has been the re-emergence of Ember Moon. For someone that was out of action for so long with an injury to return and now be on the cusp of history is something special. Will this be the night Moon returns to the top and becomes a co-holder of the inaugural Dusty Cup with Blackheart? Or will the dominance of Kai and Gonzalez continue once again?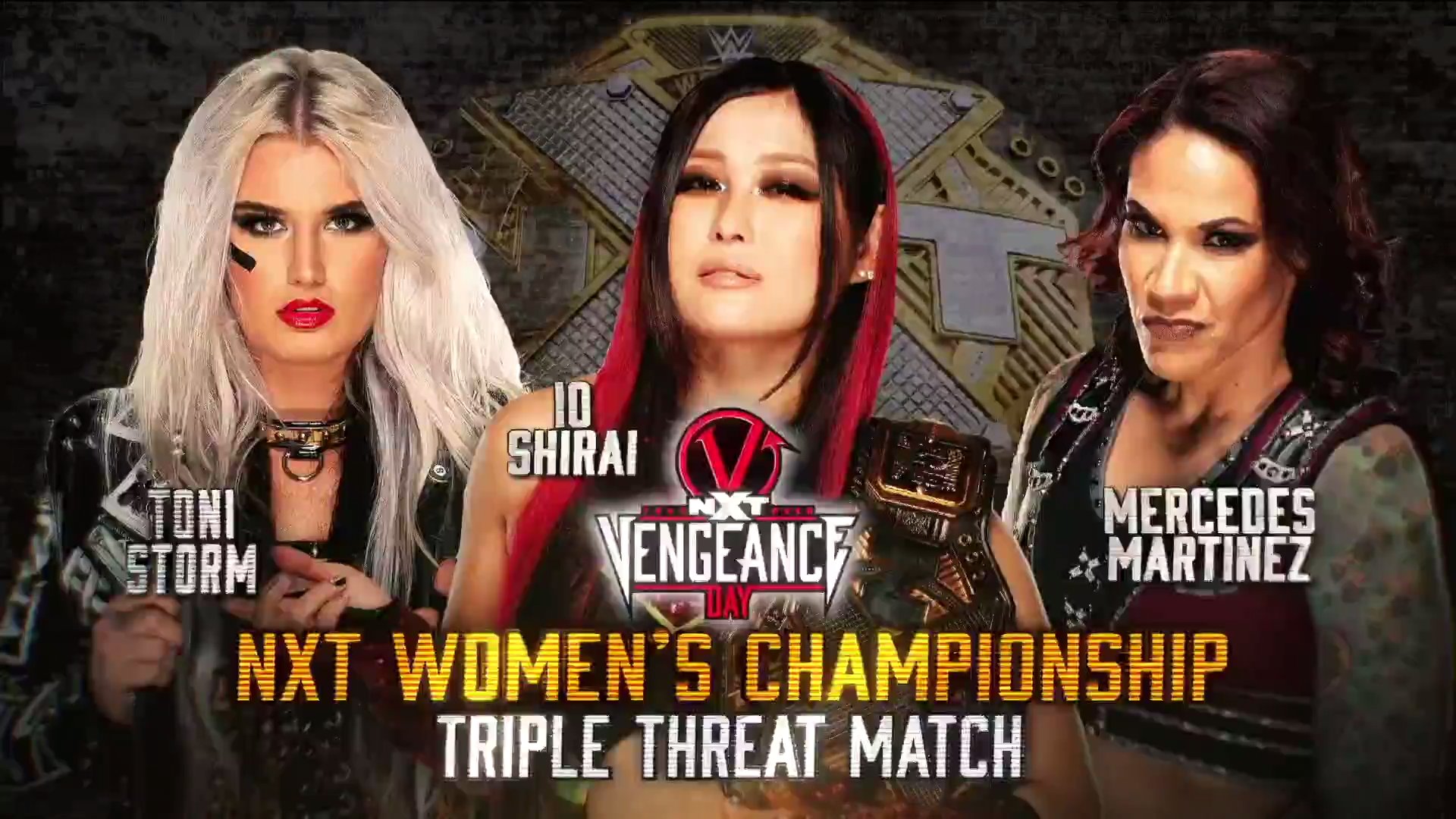 NXT Women's Championship Match
Triple Threat Match
Toni Storm vs Io Shirai (c) vs Mercedes Martinez
Are reviewers allowed to have a favorite match walking into an event? If they are, this is certainly the one. The new (old) attitude that Toni Storm is exuding in NXT has certainly made for a fresh outlook for the Aussie star. For Mercedes Martinez, her re-emergence on NXT TV has been nothing short of a one-woman Blitzkreig. Her beatdown on Shirai was nothing short of extraordinary. Rarely, Shirai is completely overwhelmed and decimated. This time, however, Shirai wasn't only beaten down but made to look outclassed. Shirai is fully aware of this, and with that comes the expectation of her showing that she may have had it happen once, but that doesn't mean she'll allow it to happen again.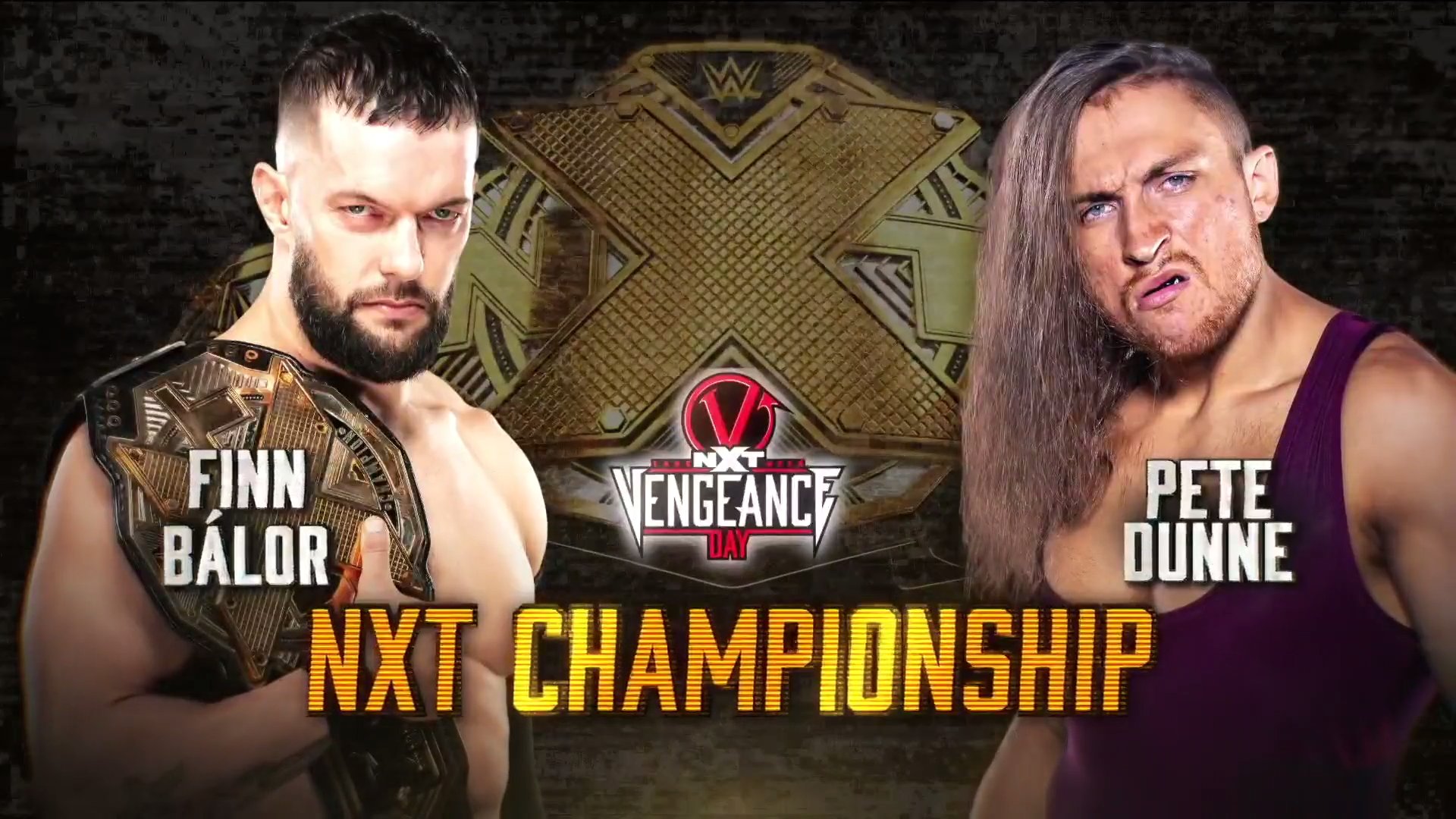 NXT Presents Vengeance Day
NXT Championship
Finn Balor (c) vs Pete Dunne
As much as this is a battle of the present and the future, it could be so much more. It could be a battle between Ireland and England. Or it could be one of the longest standing NXT champions against one of the NXT UK Champions. For everything both Dunne and Balor have achieved throughout their career, this will be the first documented time both men have faced each other at any point in time in their careers. With Dunne being the younger of the two, their paths may not have had a chance to cross paths in the past. However, the stiff striking and methodical finger manipulation of the Bruiserweight appears to be what he may lean on. In the case of Balor, it isn't about joint or finger manipulation but rather quick, explosive strikes will be what he'll need to lean on to succeed.
*****
Be sure to stay tuned to the Pro Wrestling Post for this and additional stories from the wrestling world. Readers can rely on Pro Wrestling Post to be their daily source for all things inside the squared circle. As a result, readers can expect daily news, history, and so much more. Please visit WWE NXT's official website here for news on the promotion and upcoming events.