On Tuesday, Oct 25th, 2022, NWA aired another episode of Powerrr as we reviewed NWA Powerrr SURRRGE for 10/25/22. We are still on the road to Hard Times 3; on this night. We got four matches taking place.
They included; Erick Jackson going one on 1 with Sodapop Hendrix, 1/2 of the Country Gentlemen's Anthony Andrews in action against Traxx, Rolando Freeman faces off with KC Roxx & the main event Jax Dane is in action against Sal Rinauro.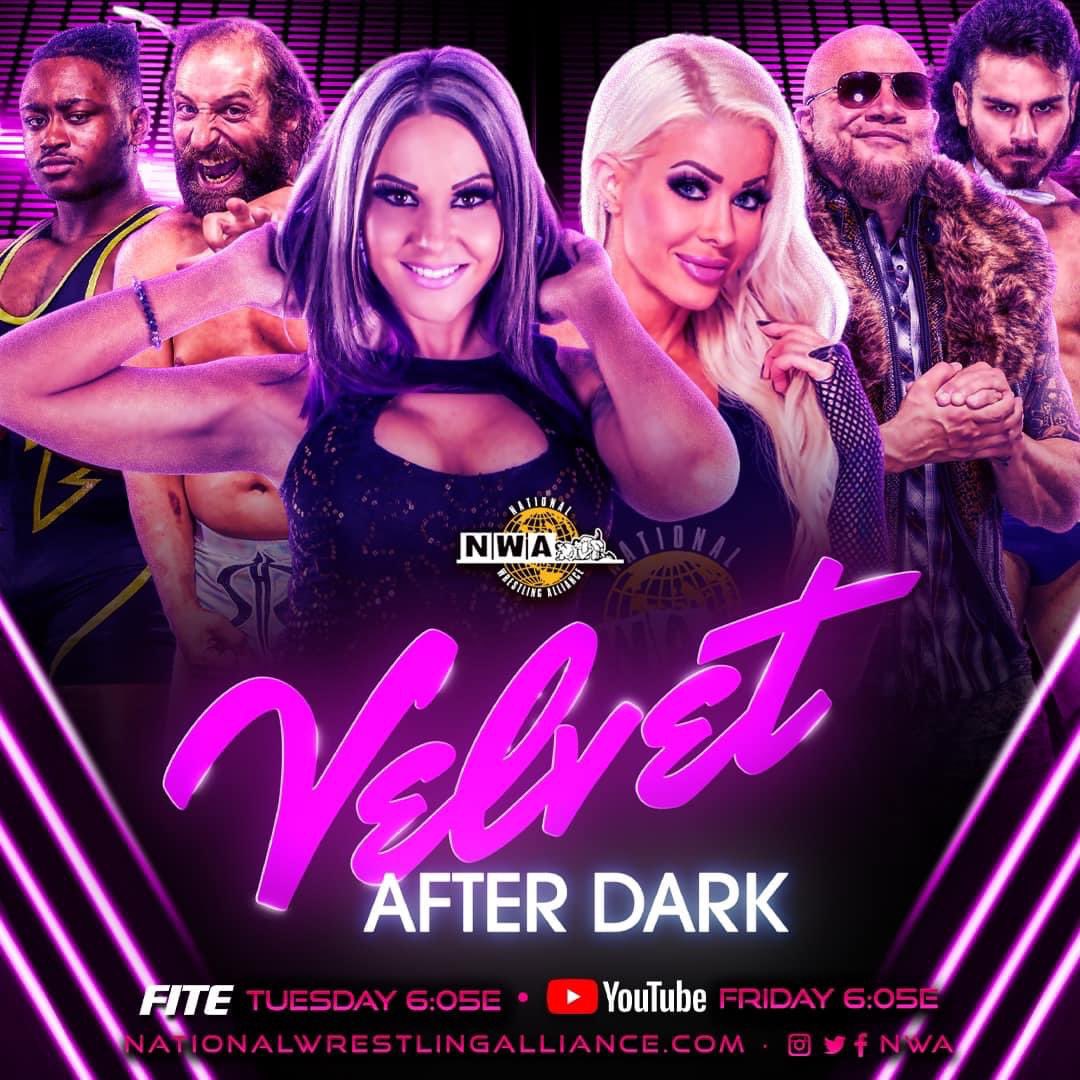 We are kicking off this week's Powerrr with The Beautiful People as hosts.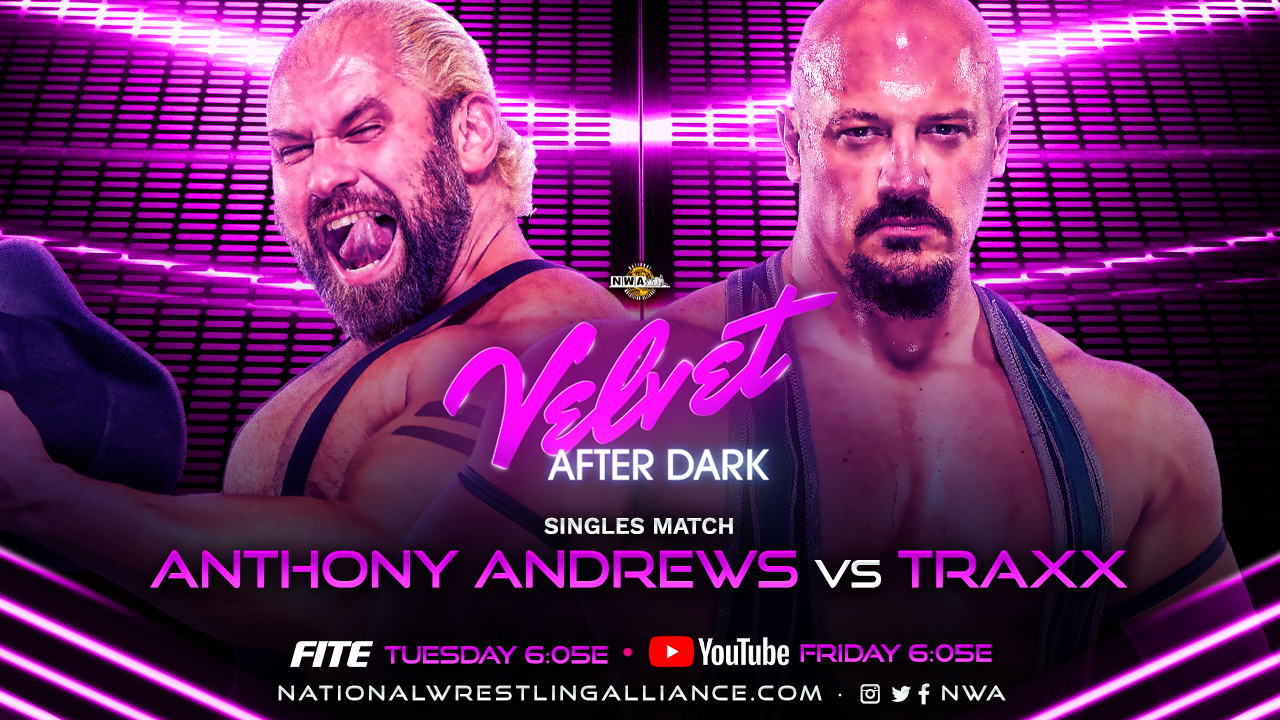 NWA Powerrr SURRRGE for 10/25/22
Anthony Andrews vs. Traxx
The match starts off with Anthony Andrews quickly refusing to make a clean break on the ropes, hitting a big boot and then a shoulder tackle.
Traxx hit the ropes and took Andrews down with a flying shoulder block, but Andrews pulled Traxx face-first into the turnbuckle. Andrews did a face wash in the corner but with his knee.
Andrews went to leapfrog ovTraxx'sx's back into a leg drop on his head, but Traxx moved, and Andrews lands way on the mat. The end of the match came when Andrews hits Traxx with a pump handle power slam for the win.
Winner: Anthony Andrews
The Beautiful People with Magic Jake Dumas & CJ. Sky asked Dumas what his purpose was in the NWA, saying he clearly had magic & claims to be evil magic incarnate. He claimed he was in the NWA because he wanted people to believe. There were jokes about Dumas grocery list as he was teaching CJ English, and she listed off an embarrassing element.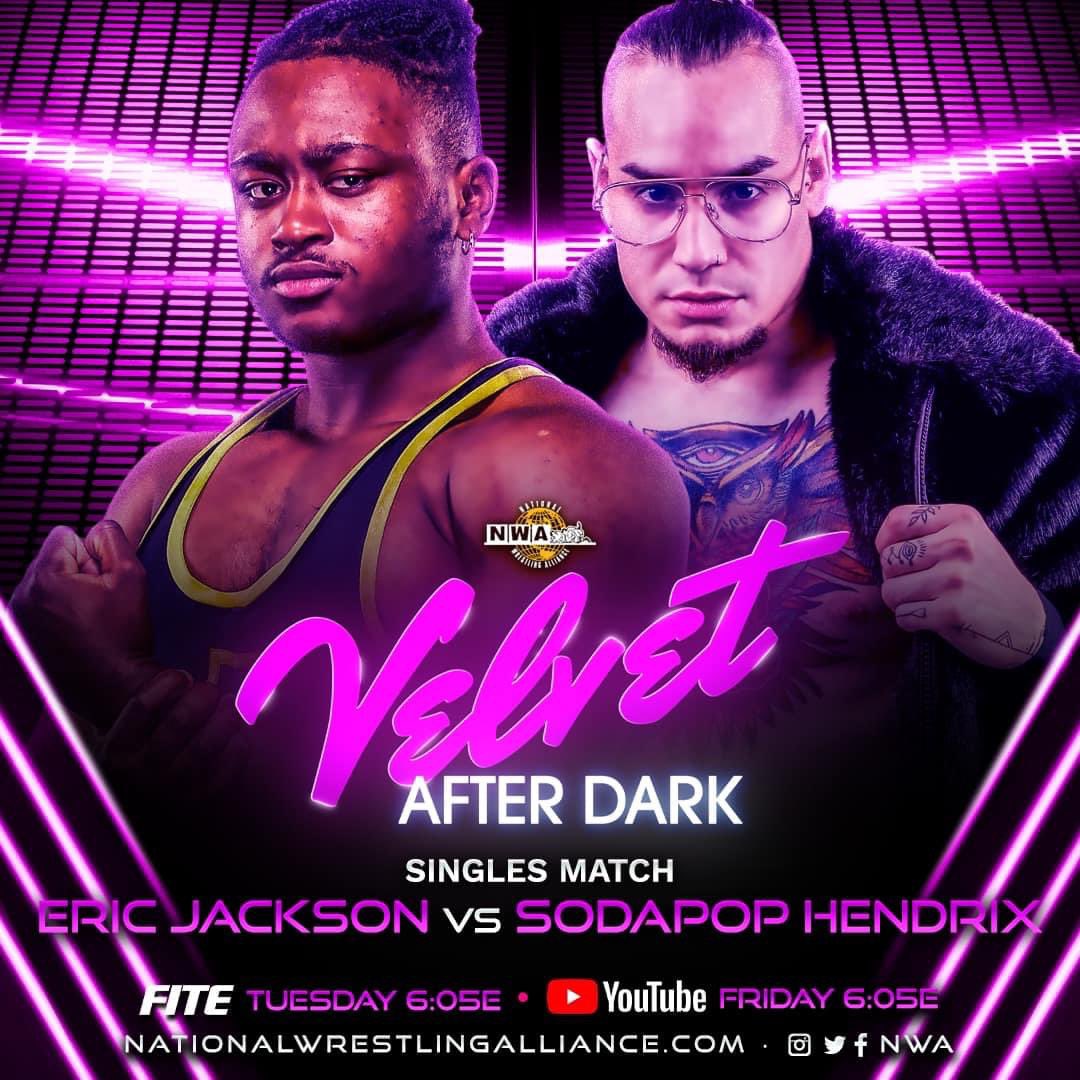 NWA Powerrr SURRRGE for 10/25/22
Eric Jackson vs. Sodapop Hendrix
Sodapop Hendrix counters EriJackson'sn's tilt a whirl with a Russian leg sweep but couldn't keep Jackson down for long as he hit a sling blade and a bulldog goes for the hook of the leg, but Jackson kicks out at 2. Eric Jackson drills Hendrix to the mat with a German suplex to put away Hendrix.
Winner: Eric Jackson
We go to the control center where Kyle Davis running down the Hard Times 3 card with 2 new matches: Question Mack vs. Question Mark II in a Mask vs. Mask match & Jordan Clearwater vs. AJ Cazana for the vacant Television Title (They had a match on NWA USA last Saturday that ended in a Time Limit Draw)
Taryn Terrell & Natalia Markova were with The Beautiful People, and it broke down into Terrell & Markova arguing.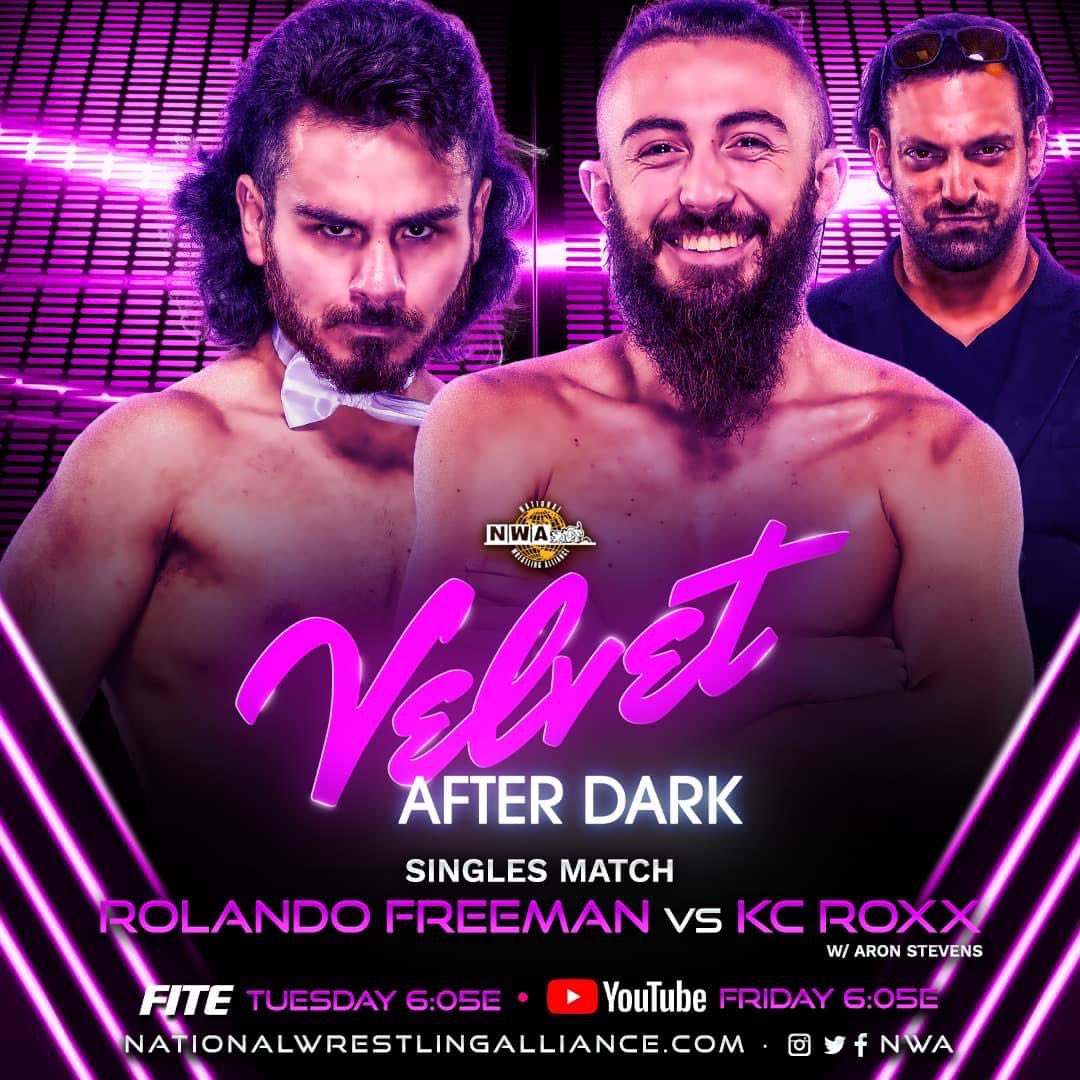 NWA Powerrr SURRRGE for 10/25/22
Rolando Freeman vs. KC Roxx
The match starts off with KC Roxx gets taken down right away and went to the floor and tried to get coaching from Aron Stevens, who ignored him.
Freeman took this opportunity to hit the ropes and attempt a suicide dive, but his feet got caught in the ropes & Roxx caught him at the last second.
Freeman hit some chops but missed a cannonball, then he hits a flying headbutt, and then a big boot gets Freeman the win.
Winner: Rolando Freeman
The Beautiful People is with Mercurio, and he asked for the lights to be turned down, claiming they were all going to be less than clothed. He said he wrote a book that was a best seller in Italy about romancing women.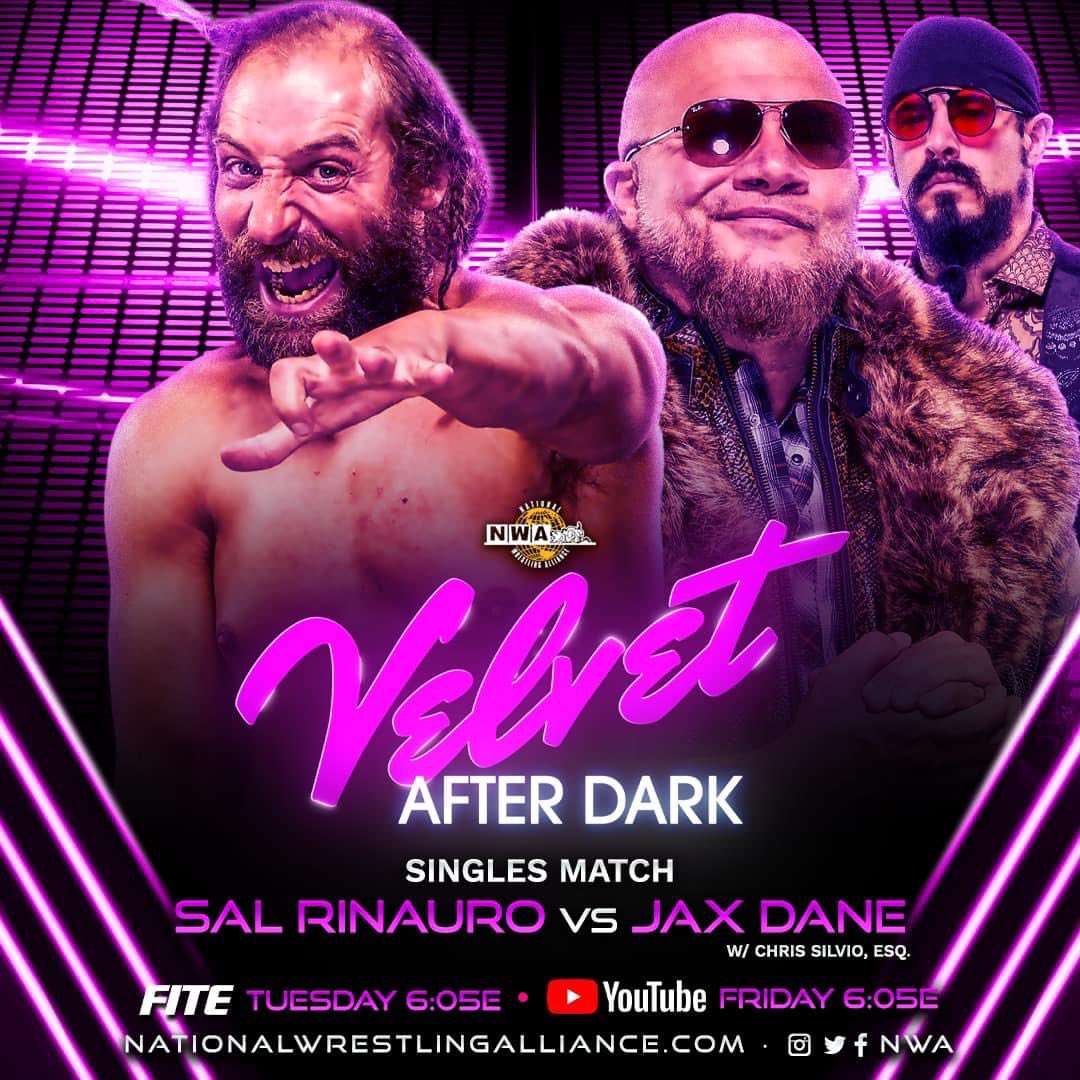 NWA Powerrr SURRRGE for 10/25/22
Jax Dane vs. Sal Rinauro
We get this match going with Sal Rinauro tried to pet the vest of Jax Dane multiple times because it was soft & Dane did not enjoy this, driving Rinauro into the ring post after a dive and making him pay.
Dane took his vest off and put it Rinauro's arm while stomping it.
Rinauro proved slippery, then hits a dropkick Dane'se's knee, followed by a jawbreaker and a tiger feint kick before hitting a superkick and a schoolboy that only gets a 2 count.
Dane nails Rinauro with a lariat to get the victory.
Winner: Jax Dane
Hard Time 3 Card (Nov 12th)
World Heavyweight Title Triple Threat Match
Trevor Murdoch (c) vs. Matt Cardona vs. TyrWomen'sn's Title Triple Threat Match
Kamille (c) vs. Kilynn King vs. Chelsea Green
National Title Match
Cyon (c) vs. Dak Draper
United States Tag Team Title Match
The Fixers (c) vs. The Spectaculars
Junior Heavyweight Title Match
Homicide (c) vs. Kerry Morton
EC3 vs. Thom Latimer
Nick Aldis vs. OdinsWomen'sn's Tag Team Title Match
Pretty Empowered (c) vs. Madi Wrenkowski & Missa Kate
6 Man Tag Team Hardcore War Match
Mercurio, Jake Dumas & Jax Dane vs. JTG, The Pope & Anthony Mayweather (Pre Show)
Tag Team Match
Hawx Aerie vs. TBD
MLW National Openweight Title Match
Davey Richards (c) vs. Colby Corino
Mask vs. Mask Match
Question Mark vs. Question Mark II
Television Title Match
AJ Cazana vs. Jordan Clearwater
Please share with us what you thought of this past week's edition of NWA Powerrr in our comment section below.
*****
Stay tuned to Pro Wrestling Post for this and additional stories from the wrestling world. Readers can rely on Pro Wrestling Post as their daily source for everything inside the squared circle. As a result, readers can expect daily news, history, and much more. Also, please visit the National WrestliAlliance'se's official FITE TV page here for news and information on the promotion and upcoming events and FITV'sV's official website to watch the NWA for International viewers.