Last week, we saw two dominant competitors join the New Japan Cup USA bracket. This week, we will find out who the final two will be. With Brody King overcoming the mysterious Bateman and Ren Narita putting down Misterioso, whoever qualifies for the tournament will have to walk through hell to get a shot at the IWGP United States championship. This is NJPW STRONG for 3/26/21.
_______________________
David Finlay and Karl Fredericks versus Tom Lawlor and Danny Limelight
(New Japan Cup USA Qualifying Match)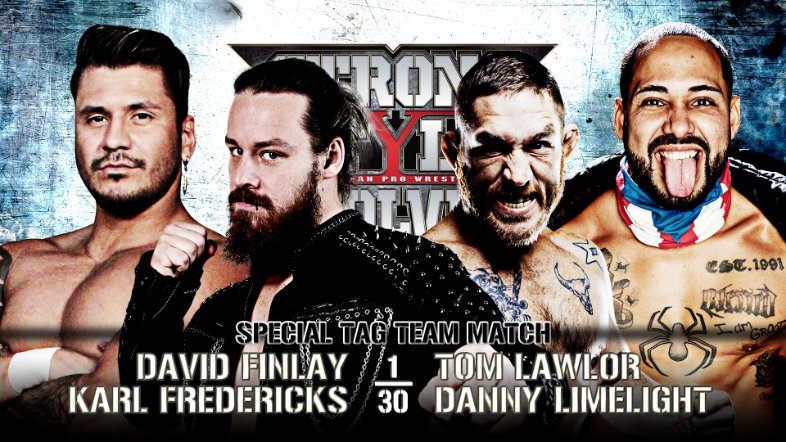 This week, we are set to start off with a regular tag match with irregular partners. David Finlay, one-half of the IMPACT! Wrestling Tag Team Champions will be teaming up with Karl Fredericks in a matchup against Danny Limelight and "Filthy" Tom Lawlor. Karl Fredericks is coming off a tag win against Clark Connors and Kevin Knight earlier in March after a three-month absence from NJPW STRONG. Now, with David Finlay, he hopes to continue the win streak against "Filthy" Tom Lawlor and Danny Limelight. One wonders how the leader of Team Filthy will conduct himself in this match; on the one hand, he could potentially start the tournament on April 2nd, but if he were to put the screws to David Finlay, would that put him in contention for the IMPACT Tag Team Championships against FinJuice? A hard-hitting affair awaits viewers for this team.
NJPW Strong for 3/26/21
Blake Christian versus Chris Dickinson
(New Japan Cup USA Qualifying Match)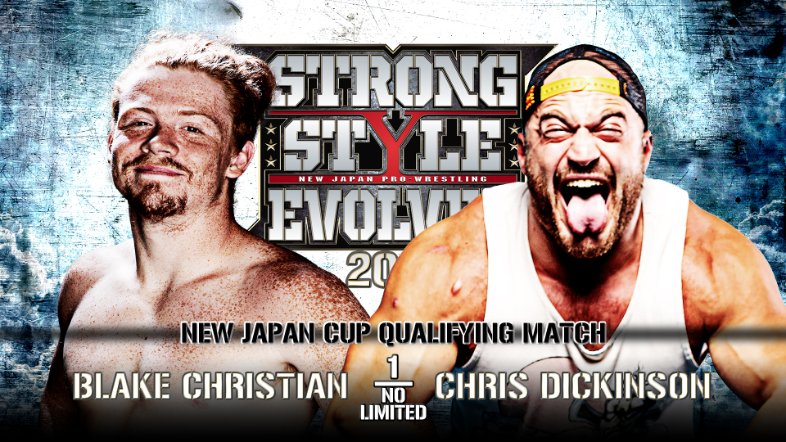 The trend of hard-hitting action continues with the next matchup. Independent workhorse Blake Christian is set to report to NXT very shortly, but could he upset the notoriously strong Chris Dickinson and leave him out of contention for the NJPW Cup USA Bracket? Dickinson came up short in his last singles effort against Ren Narita, it will be interesting to see if he can be stopped again. Dickinson is on the road to avenging a loss against Moxley, the current IWGP United States Champion, who beat Dickinson at Josh Barnett's Bloodspot 3 in October 2020. Christian, who has made appearances for NJPW, IMPACT, and GCW in 2021, is a talent not to be missed in this one.
NJPW Strong for 3/26/21
Clark Connors versus TJP
(New Japan Cup USA Qualifying Match)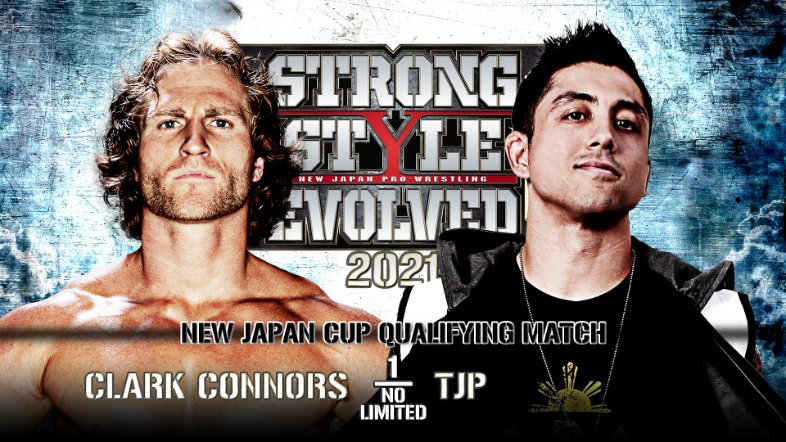 Finally, the match that will cement the New Japan Cup USA bracket is TJP versus Clark Connors. TJP is no stranger to tournaments. But after suffering first-round losses in MLW for the Opera Cup in 2020 and the Super J-Cup in 2020, one wonders what TJP will have to do to put it together at NJPW STRONG. Clark Connors has teamed with TJP on multiple occasions. But it will take a lot of strength and wits for him to outwit the 20+ year veteran in TJP.
Well, that does it for this preview of NJPW Strong. Be sure to check out the New Japan Cup USA Bracket below and let us know what matches you are excited to see. This, along with any potential match-ups you would like to have, come to fruition in the tournament. Be sure to like and follow Pro Wrestling Post across any social media platform!
You can catch NJPW Strong every Friday at 10 pm EST on NJPW World for 999 yen (about $9.99 USD) a month.
Participants
Tom Lawlor (defeated The DKC on Strong, March 5)
Lio Rush (defeated Rocky Romero on Strong, March 5)
Fred Rosser (defeated JR Kratos on Strong, March 12)
Hikuleo (defeated Jordan Clearwater on Strong, March 12)
Brody King (defeated Bateman on Strong March 19)
Ren Narita (defeated Misterioso on Strong March 19)
*****
Be sure to stay tuned to the Pro Wrestling Post for this and additional stories from the wrestling world. Readers can rely on Pro Wrestling Post to be their daily source for all things inside the squared circle. As a result, readers can expect daily news, history, and so much more. Please visit New Japan Pro Wrestling's site here for news and information on the promotion and upcoming events pertaining to the NJPW Strong program.