You will not want to miss out on the latest episode of New South Pro's Action Clash! The latest episodic program to join the ever-expanding IWTV library is a fantastic one. Action Clash is a weekly hour-long show that features the latest of in-ring action from New South's established and rising talents alike. You may be new to this series, but it's not hard to catch up. In fact, the first three episodes are already available on-demand on IWTV. I recommend a binge-watch. Do so before you tune in on Tuesday night at 7 pm CST/8 pm EST to see the premiere of episode 4!
Preview: New South Pro's Action Clash Episode 4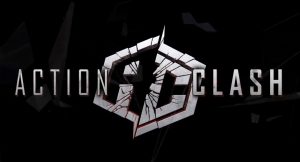 For those who may be unfamiliar with New South Pro Wrestling, their shows are based out of the northern/central Alabama area. The talent, however, comes from far and wide. On Action Clash you'll see a blend of amazing competitors who are based in Alabama or Tennessee, but the great part about this promotion is you'll also see a lot of top indie talent from around the country. You'll also see names likely familiar to you from AEW Dark shows as well.
Here's the lineup for this Tuesday night:
Lady Killerz vs. New South Express vs. Ty-Dy vs. Talladega Knights (4 Corner Tag Team Championship Match)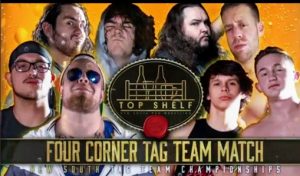 Episode 4 will see 2-Fly Ty back in the ring with his tag partner and co-champ Dy-Lan. I wouldn't let Ty know it for the world, but part of me will miss him at the commentary table. Only a part, though. This match will be the biggest challenge for Ty-Dy yet because the situation can change very fast in a 4-Corners tag match. Having seen this one at the Action Clash tapings, I'll tell you now that the action is everywhere in this match! Inside or outside the ring, keep your eye on everybody involved here.
Cabana Man Dan vs. Mance Warner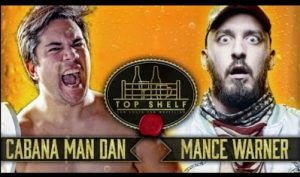 Technically this is my second preview for this lineup of matches. Still, having seen them all take place I can also give a bit of a review without giving away too much. My initial preview write-up for CMD vs. Mance predicted this match to be a good one. Now that I've seen it, though? My God, it's a show-stealer. I let you know that we'd be seeing quite a different Cabana Man Dan in all of his matches now, but I didn't say how much improved this version of Dan is. Having seen this one right there at ringside I highly recommend you watch this bout on Tuesday night. Mance and CMD gave each other a fight and ended up having a hell of a match as a result.
New South Pro's Action Clash

Kung Fu Janela vs. Steven Michaels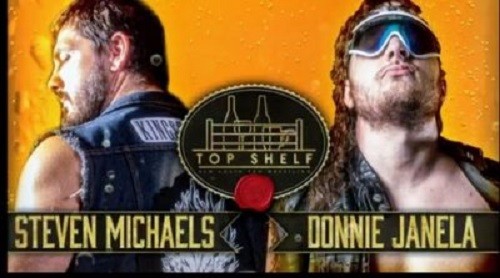 I WAS THERE TO SUPPORT MY GUY DONNIE!
I say this so emphatically because I want everyone to know it, especially Steven Michaels. Yeah, Derek Neal may have his squad of goons but Donnie Janela has a posse and I am definitely a part of it. That is why (again, without giving too much away) I'm letting you know now that this match is one to watch, just for the finish alone. Seriously, this is one of those situations where you do NOT want to miss the end of the show. There's a huge happening at the conclusion of this one. Something that will change the current landscape of New South as we know it. Something wonderful. 🙂
This all goes down on IWTV this Tuesday night at 7 pm CST/8 pm EST! Join in on the live tweet for Episode 4 using the hashtag #ActionClash and be sure to follow me on Twitter for my on-spot analysis of every wild moment!