New South Pro returns to live-action this Saturday in Ardmore, Tennessee! Packed with solid matches, Americana looks to be a great indy show. This show will feature the promotion's first Bloodsport match, and it'll be one to watch! Perhaps we'll see some scores settled at this show, but perhaps a few fires might ignite as well. The show's sold out, but be sure to catch all of the action on IWTV once it airs! New South Pro presents Americana.
Match 1: Steven Michaels vs. Adam Priest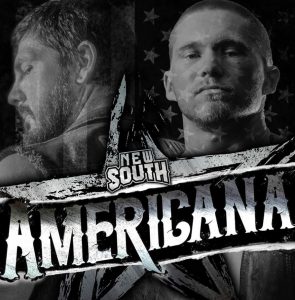 The war between Adam Priest and Steven Michaels continues this weekend in Ardmore! I've been impressed with both these guys. I've seen them live and they are very sound at either getting technical or getting into an outright brawl. Expect this one to be savage!
Match 2: Baron Black vs. Brett Ison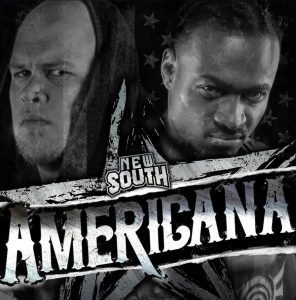 Will this be the bout that finally settles the score between the Empbruh Baron Black and the Pitbull Brett Ison? These two have gone toe to toe and round and round for a while, but I have a feeling this time we may actually see this powder keg of a feud finally explode.
Match 3: Kenzie Page vs. Alice Crowley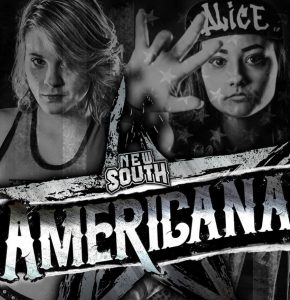 I've seen Kenzie Page show off what she can do in the AEW ring, but I've yet to see how good Alice Crowley can be! It's good to see a women's match on the card, especially when the competitors are two young up and coming talents with something to prove.
Match 4: Akuto Death Society vs. Kris McInnis and Talladega Knights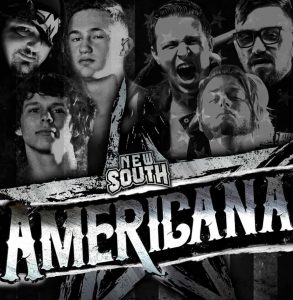 Here's where things get wild! I've seen firsthand how the ADS operate and those boys can be a bit crazy in a six-man tag, to put it mildly. However, I've also seen the Knights put in hard work in the New South ring as well. They're sure to match whatever fire the ADS bring in the ring. I'll call it now – this will be a standout bout.
Match 5: Cabana Man Dan vs. 2 Fly Ty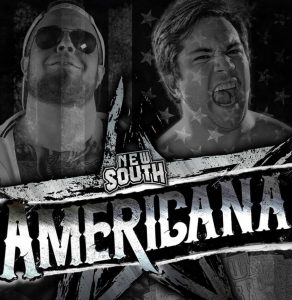 2 Fly Ty has a huge opportunity with this match. This will be a non-title bout against reigning New South champ Cabana Man Dan, but the stipulation may lean in Ty's favor. If Ty wins, he'll receive a shot at CMD's HUGE New South championship title later this month at the next event. Dan's a well-known generous guy, but I don't think he'll be that generous when it comes to title shots. Ty's going to have to earn this one if he wants it badly enough.
Match 6: Kung Fu Janela vs. Tyler Matrix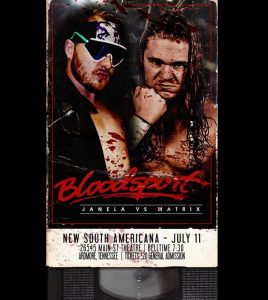 And now, a first! New South's venturing into hardcore territory with its first Bloodsport match. Sure, we've seen Bloodsport matches in other promotions, but we've not seen how the folks down south do it! You couldn't ask for two better opponents here, either. I've said earlier that this would be the year Kung Fu Janela gets noticed, but will this be the match that puts the spotlight on him where it belongs? Tyler Matrix has a chance to shine here as well, yet it will take everything both these guys have to pull off a win here. This one will be bloody and brutal but a damn good time!
In addition to this awesome card we'll also see the return of the King's Road slayer, Derek Neal! After his impressive showing at the Heart of the Southern Sixteen Tournament earlier this year I'm very interested to see what's next for New South's reigning HOSS. Don't miss any of this action; it'll be available on IWTV soon after this weekend!