It is time for the annual New Japan Cup tournament. The New Japan Cup tournament field was announced in early March. Then the Pandemic shut down New Japan and the entire world. After nearly a four-month break, New Japan is finally back and has decided to return with its annual New Japan Cup. It will certainly have a different feel. We preview the New Japan Cup 2020 Left Bracket.

It will have no fans. It will be an Openweight Tournament for the first time. The biggest change of all is the winner will get a shot at Tetsuya Naito's IWGP Heavyweight and Intercontinental Championships at Dominion in Osaka Jo Hall on July 12. The stakes couldn't be higher for the first major shows of New Japan's return. It will be another exciting tournament from thirty-two men who are likely more then ready to compete again after such a long layoff.
Let us look at the New Japan Cup 2020 First Round for the Left Side of the Bracket Match-ups. They will occur on June 16th and June 17th. It airs live on NJPW World.
New Japan Cup 2020 Left
Togi Makabe vs. Yota Tsuji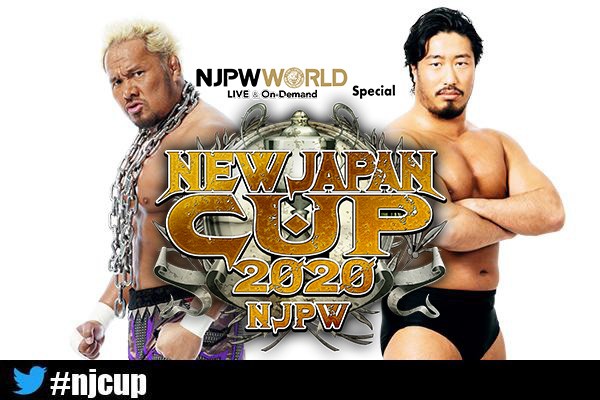 It is Young Lion versus Veteran in the opening match-up. Makabe is in his 13th New Japan Cup and has been a finalist in the tournament multiple times. He is however coming off a loss to Colt Cabana in the first round at 2019's New Japan Cup. He will be out for some major redemption.
Tsuji is in his first New Japan Cup. He certainly faces tough odds against the accomplished Makabe. Can the underdog pull off the upset?
Tomohiro Ishii vs. El Desperado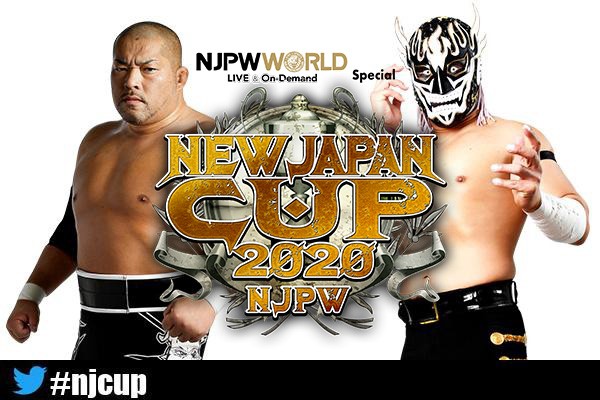 Ishii is always one of the most underrated talents in New Japan. He will always steal the show but cannot ever seem to get the push to the very top of the card. He will be looking to improve upon his impressive semifinal appearance in 2019.
This will be El Desperado's first appearance in the New Japan Cup. The Junior Heavyweight will have a big challenge against Ishii. The contrasting styles should led to a fun opening match-up.
Toru Yano vs. Jado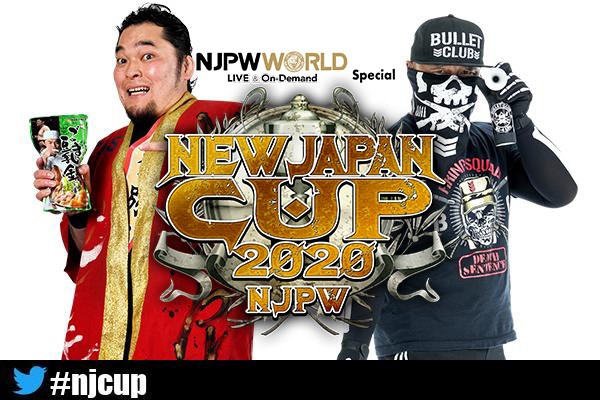 It is an amazing fact that Yano has been in fifteen New Japan Cups. That is the most of any competitor in New Japan History. The resident trickster of New Japan can always steal an unexpected victory in any tournament.
Jado, a thirty-one-year veteran, is in his first ever New Japan Cup. Much like his opponent, he is no stranger to cheating when needed. But that usually occurs as the manager for the Bullet Club. Can Jado deal with the always unpredictable Yano?
Tomoaki Honma vs. Hiromu Takahashi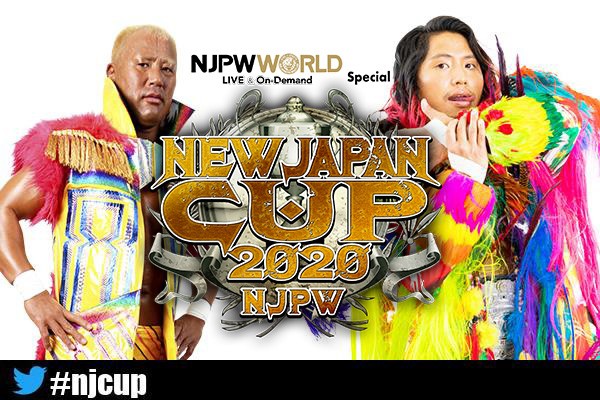 Takahashi was ready for one of the biggest matches of his life. At New Japan's Anniversary show,  he was going to face Naito in a huge main event. The Pandemic ended that dream match-up.
This will be the only way to get a chance back at Naito. Hiromu must win the New Japan Cup. In his way in the first round is the 43-year-old veteran Tomoaki Honma. Honma has mainly been in tag matches since returning to New Japan from his career-threatening neck injury in 2018. Can Honma possibly keep up with the fast pace of Takahashi?
New Japan Cup 2020 Left Bracket
Kazuchika Okada vs. Gedo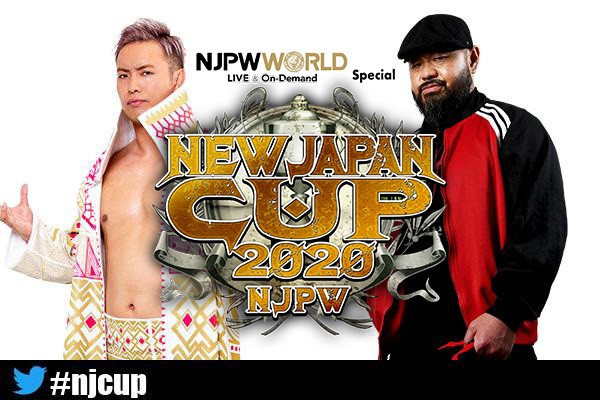 This might be the most personal match-up of the entire tournament. Gedo was a true mentor to Okada for years. Then he turned his back on Okada to join Jay White in fall of 2018. This will be a rare opportunity for Kazuchika Okada to get some revenge against his former friend.
Okada is the defending New Japan Cup Champion. Will he be able to keep his eyes on the prize for another title shot against Naito? Or will emotions get the better of him against the always dangerous Gedo?
Yuji Nagata vs. Minoru Suzuki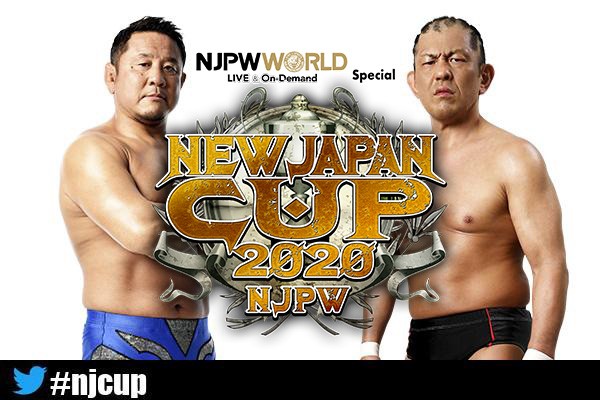 This could be special. The long time rivals will get a chance to face off again. They have fought each other at four G1s, three Wrestle Kingdoms and two New Japan Cups. This match was originally announced for the original tournament in March. It seems the Pandemic will not affect this classic first-round match-up from finally happening.
It is remarkable that Nagata is 52 years old and Minoru Suzuki is 51 years old. They are still among the best wrestlers in the world. I would expect this to steal the show in the first round of the New Japan Cup.
New Japan Cup 2020 Left Bracket
Yuya Uemura vs. Yoshinobu Kanemaru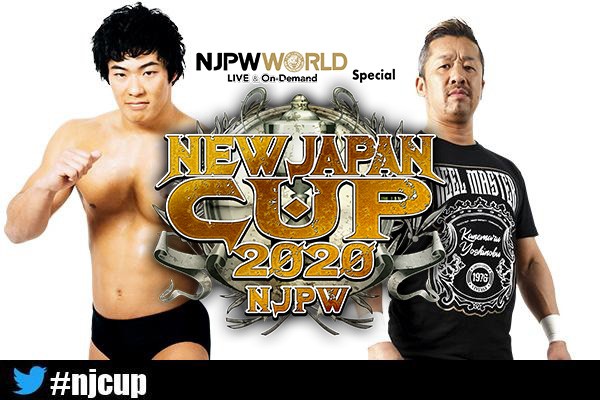 It will be the debut for both competitors in the New Japan Cup. Uemura, the Young Lion, was actually picking fights with Suzuki-gun before the Pandemic. He will get a shot at a member of Suzuki-gun in the first round. He could actually get a shot at  Minoru himself in the quarterfinals with some victories.
Standing in his way is Yoshinobu Kanemaru. Kanemaru was one of the great Junior Heavyweights in Pro Wrestling Noah. In New Japan Pro Wrestling, he has focused on Junior Heavyweight Tag Team Championships. What will the Suzuki-gun member show in this unique singles opportunity?
New Japan Cup 2020 Left Bracket

Gabriel Kidd vs. Taiji Ishimori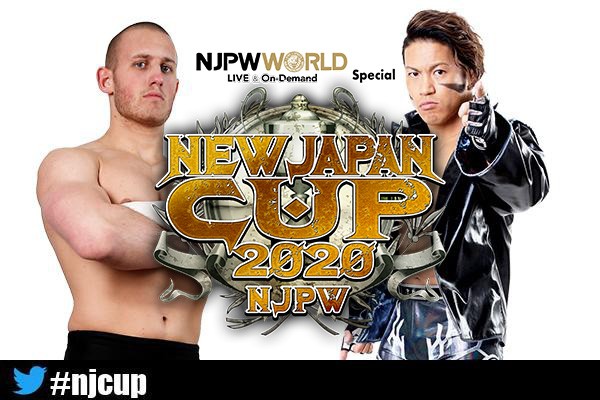 It will a New Japan Cup debut for the two Junior Heavyweights. Gabriel Kidd, only twenty-three years old, joined New Japan in late January. His stay in the country was really extended by the Pandemic and now he gets a shot at a major opponent in Taiji Ishimori.
Ishimori is a former Junior Heavyweight Champion. He is an 18 year veteran of professional wrestling. Will he overlook the newest star in New Japan? He would do so at his own peril. It should be a sleeper first-round match-up.