This weeks MLW Fusion preview for 4/28/21 is one not to miss! Finally, Marshall Von Erich will get his hands on Filthy Tom Lawlor one on one. Marshall said he's doing this for Texas and for his family. His brother Ross will also take care of some unfinished business as he takes on Team Filthy member Dominic Garrini.
_______________________
Team Filthy have made the Von Erichs life a living hell; now it's time to get even. Salina de La Renta was caught going into business for herself, now she must prove herself to El Jefe when Hijo de La Parka challenges Bu Ku Dao. Can Salina stick with El Jefes business plan or is the opportunity to seize power too much temptation? We will find out this and more in this weeks episode of MLW Fusion.
MLW Fusion Preview 4/28/21
Marshall Von Erich vs. Tom Lawler
This weekend Tom Lawlor won the New Japan Strong Heavyweight Championship. On MLW Fusion , the Filthy One brings that prize back to an MLW ring. Unfortunately for Lawlor, someone is waiting to welcome him back. This Wednesday Marshall Von Erich will go one on one with the leader of Team Filthy. Marshall Von Erich's knee was destroyed by team filthy during a previous after match attack. This injury caused him to be on the shelf for a month. Marshall is medically cleared and out for revenge.
For all of 2020 and most of 2021, the Von Erich 's and Team Filthy have been at each other's throats. Jealousy motivated Tom Lawlor to cost the Von Erichs the MLW Tag Team Championship. A few weeks ago it finally looked like Lawlor would be a man and face the Von Erichs in a chained ropes match , but at the last minute claimed he was injured and could not compete. It's now time for Tom Lawlor to pay. Marshall Von Erich has promised to do whatever it takes to restore respect back to the Von Erich name. Find out this Wednesday if he succeeds.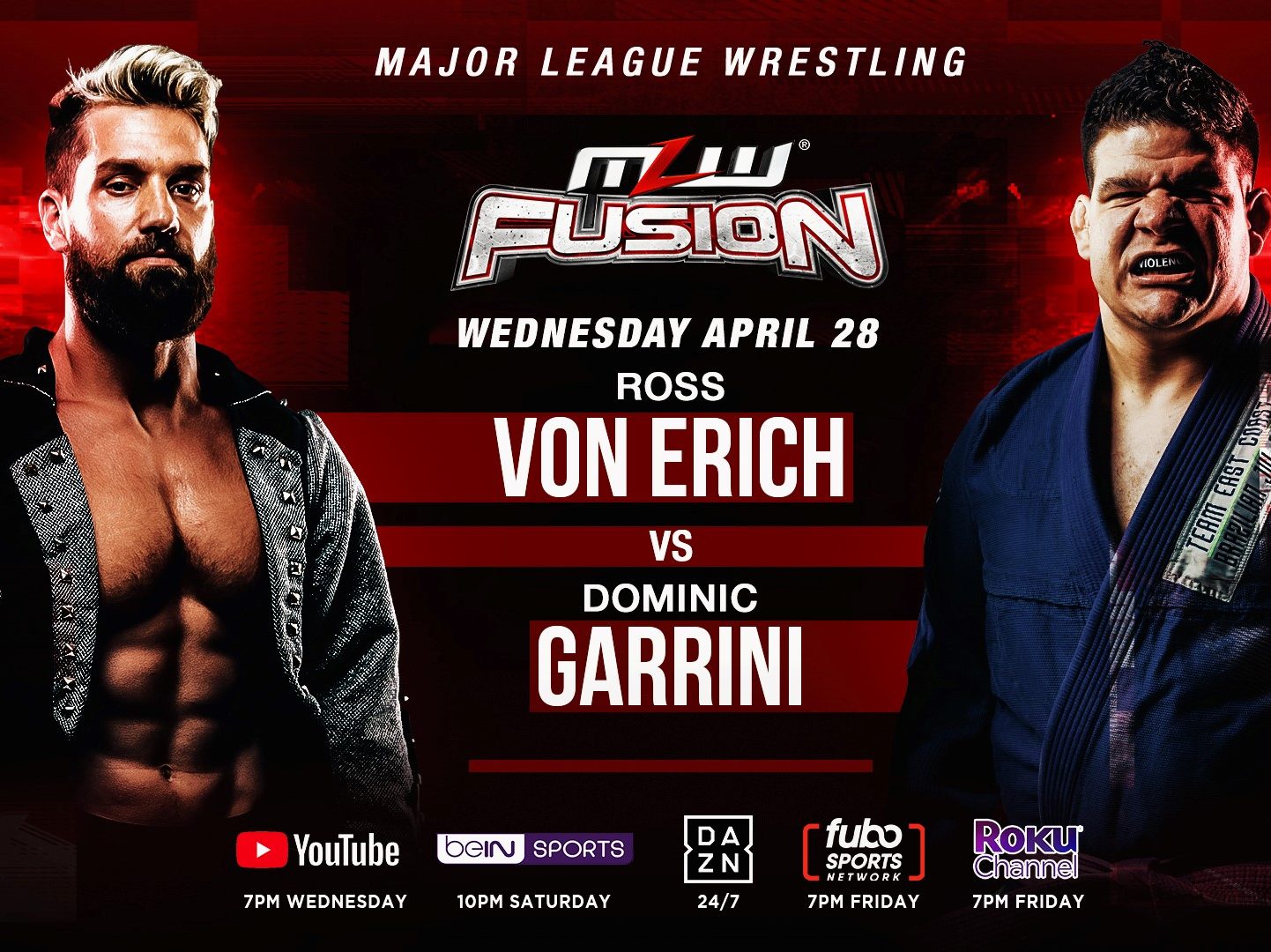 Ross Von Erich vs Dominic Garrini
The Von Erichs could make it two in a row if Ross can defeat the bone collector Dominic Garrini. Garrini is Tom Lawlor's right hand man in Team Filthy. Ever since they were cheated out of the MLW Tag Team Championship , the Texas brothers have wanted revenge. According to sources Ross has been training with the Great Muta in Japan. Is that enough to counter the Brazilian Ju-Jitsu gold medalist?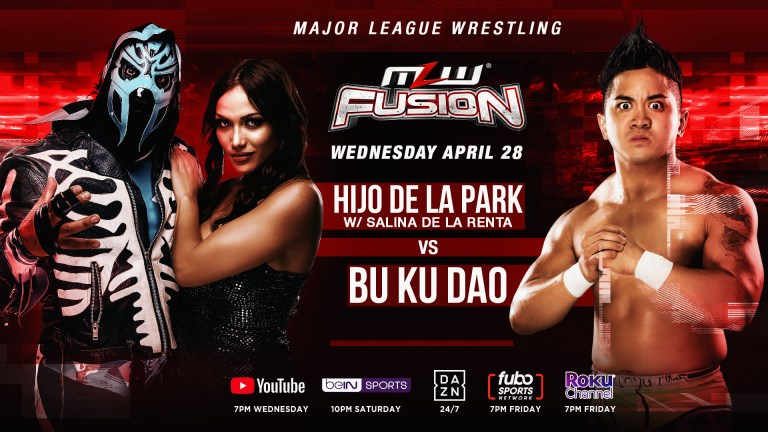 MLW Fusion Preview 4/28/21
Hijo de La Parka  vs Bu Ku Dao
After Salina de La Renta went into business by herself last week , El Jefe has given the Empresaria one more chance. This week on Fusion one half of the MLW Tag team champions will take on Bu Ku Dao. This past week Los Parks have stated publicly that they are not in support of Salina going rogue with Mil Muertes. Will the fact that Los Parks and Salina differ on business strategy play out in this match? Bu Ku Dao defeated TJP last week in arguably the biggest win of his career . If he can beat the current MLW Tag team Champion , Dao will move up the ranks of MLW quickly.
Don't miss this weeks episode of MLW Fusion at 7 pm Est on YouTube, beIN Sports , and their newest home this Saturday at 10 pm Est exclusively on Vice TV.
*****
Be sure to stay tuned to the Pro Wrestling Post for this and additional stories from the wrestling world. Readers can rely on Pro Wrestling Post to be their daily source for all things inside the squared circle. As a result, readers can expect daily news, history, and so much more. Please visit Major League Wrestling's official website here for news on the promotion and upcoming events.