On Thursday night, October 7th, 2021, Major League Wrestling presents Fightland on Vice TV. This first-ever Vice TV pay-per-view will feature the biggest fight in MLW history, Heavyweight Champion Jacob Fatu vs. Openweight National Champion Alexander Hammerstone. However, before that clash, Jacob Fatu must defend the MLW Heavyweight Championship against Matt Cross on Fusion Alpha. MLW will continue to add prestige to their women's division as Williow Nightengale faces Ashley Vox. Finally, in what should be a war, 5150 members take on Injustice. Get yourself ready for Fightland with MLW Fusion Alpha for 10/6/21 this Wednesday on Vice TV.
_____________________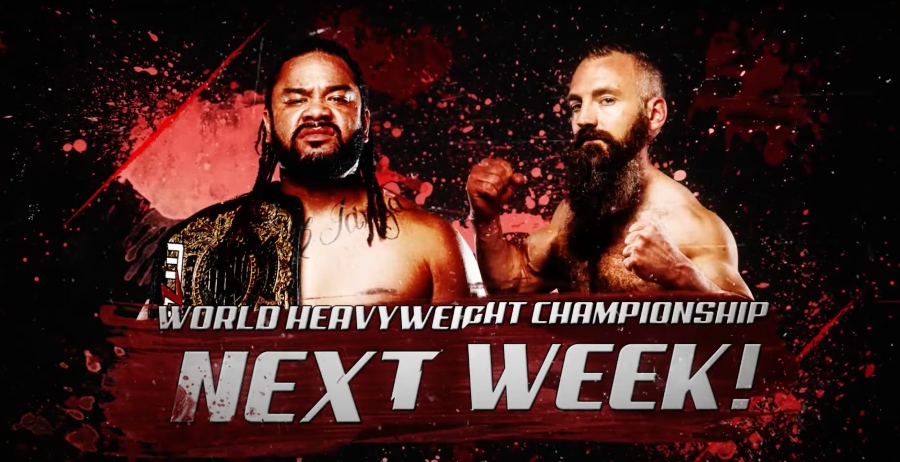 MLW Fusion Alpha for 10/6/21
MLW Heavyweight Championship
Jacob Fatu vs. Matt Cross
With only one day until Fightland, MLW champion Jacob Fatu is preparing himself for Alexander Hammerstone, the only way the Samoan monster knows how leaving a  trail of broken bodies behind. Matt Cross is no stranger to being on the top of MLW. The Maddog wants his opportunity. This Wednesday, he might get it. Last week Cross interrupted the Matchmaker Cesar Duran and demanded a title shot. Despite he and Duran's shady past, EL Jefe knows a money match when he sees it. On this week's episode of Fusion, MLW Champion Jacob Fatu takes on Matt Cross.
Jacob Fatu needs to bring everything he has against Cross. This ruthless competitor has the ability to change the match at Fightland taking Fatus's title in the process. Not only does Jacob Fatu need to not take his opponent lightly, but he also needs to have eyes in the back of his head. After Fatu and the rest of Contra attacked Alexander Hammerstone last week, your boy hammer is out for revenge. Will Alexander Hammerstone show up on Fusion Alpha to vindicate himself, or will he wait until Fightland to defeat Fatu for the MLW Championship?
Willow Nightengale vs. Ashley Vox
The MLW Featherweight Women's division continues to heat up. Major League Wrestling has promised to bring in the best women's athletes in the world. This week on Fusion Alpha, Willow Nightengale will take on Ashley Fox. Willow was trained at New York Wrestling Connection Training Academy by former WWE Star Mike Mondo. She was NYC Starlet Champion twice. She now brings her skills to MLW. Ashley Vox is no stranger to intense competition either. She has tag-teamed with her sister as Team Sea Stars in Chikara. Together they captured the Shimmer tag team title. Vox is here in MLW for one reason….victory.
MLW Fusion Alpha for 10/6/21
5150 vs. Injustice
At Battlebowl, AAA founder and legend Konnan introduced the world to Team 5150. For weeks vignettes had been airing on Fusion about this group and their agenda. Danny Limelight, Julius Smokes, Slice Boogie, and Danny Riviera are here to make a statement. Last year the team of Injustice composed of MLW Middleweight Champion Myron Reed and Jordan Oliver used their brand of street justice to fight for those who couldn't fight for themselves. This was mostly seen when both rookies stood up to Contra. At Battlebowl, Injustice and the 5150 got into their own battle at ringside over who should be the number one contenders for Los Parks MLW tag team championship. This week on Alpha Fusion, a special match between 5150 vs. Injustice will determine that spot. Get ready for these two tag teams to begin a heated rivalry.
Don't miss Fightland this Thursday, October 7th, 2021, on Vice Tv. The Title vs. Title Match between MLW Champion Jacob Fatu and MLW Openweight National Champion Alexander Hammerstone is years in the making. Both champions have held their respective championships for close to two years. However, they have been on a collision since the beginning. One was formed in a dynasty, the other the secret weapon of a terrorist organization. This is sure to be a classic.
*****
Stay tuned to the Pro Wrestling Post for this and additional stories from the wrestling world. Readers can rely on Pro Wrestling Post to be their daily source for all things inside the squared circle. As a result, readers can expect daily news, history, and so much more. Please visit Major League Wrestling's official website here for news on the promotion and upcoming events.