On March 5th, 2023, two men will have their limits tested when they go to battle for an hour, with the crown to be on top of All Elite Wrestling of the AEW World Championship on the line. On one side, we have the champion and the man that has his evil grip on the mountaintop of AEW; no one seems able to take him down.
On the other side, we have the challenger and a man who is considered by many to be the best professional wrestler alive and looks to hold another world title. This is the journey to AEW Revolution between MJF and Bryan Danielson.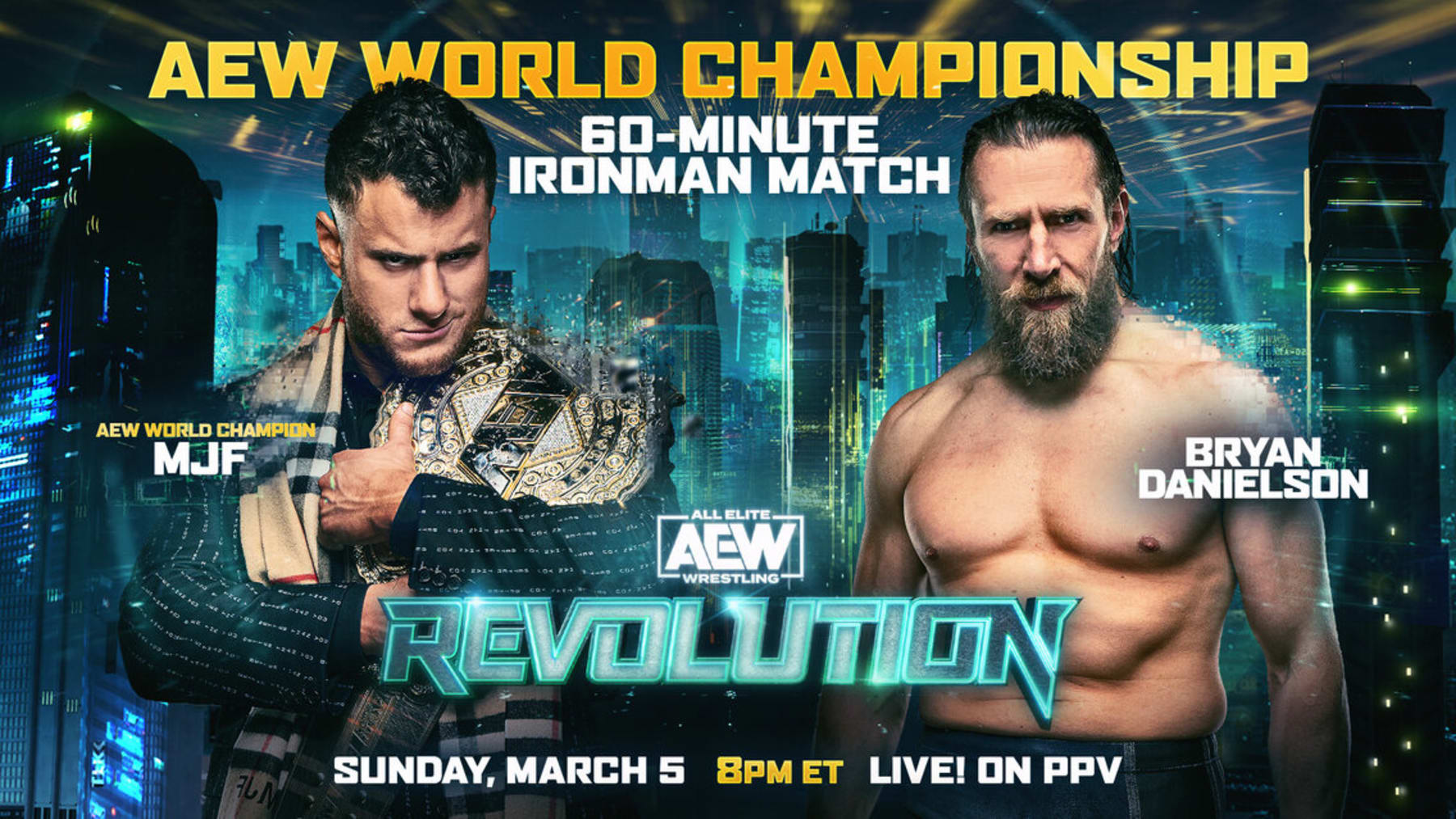 MJF and Bryan Danielson
The Devil Wears Gold
On November 19th, 2022, at Full Gear, MJF finally reached his goal when he defeated Jon Moxley to become the AEW World Champion after a betrayal from William Regal on the Blackpool Combat Club, signaling towards a villainous alliance. However, on the November 30th, 2022, edition of Dynamite, MJF reached his most evil potential by taking a page out of Regal's book and using the Englishman's brass knuckles against him.
This action knocked William Regal out cold and drove him out of the company, and this made him the most hated man in the company, but one man took this very personal: Bryan Danielson.
With William Regal being a mentor and trainer for the Dragon, Danielson set his goals on MJF and taking everything from the Salt of the Earth. At Winter Is coming 2022, Bryan Danielson made his first move by chasing down the AEW World Champion after his defense over Ricky Starks.
He continued to make his intention clear on the December 21st episode of Dynamite, by calling out the Devil to punishment for his diabolical actions and showed off the violence waiting when Bryan Danielson defeated Ethan Page the following week in a torturous way of the Regal Stretch. The Devil himself tried to bring the heat, but the Dragon threw heavier flames back.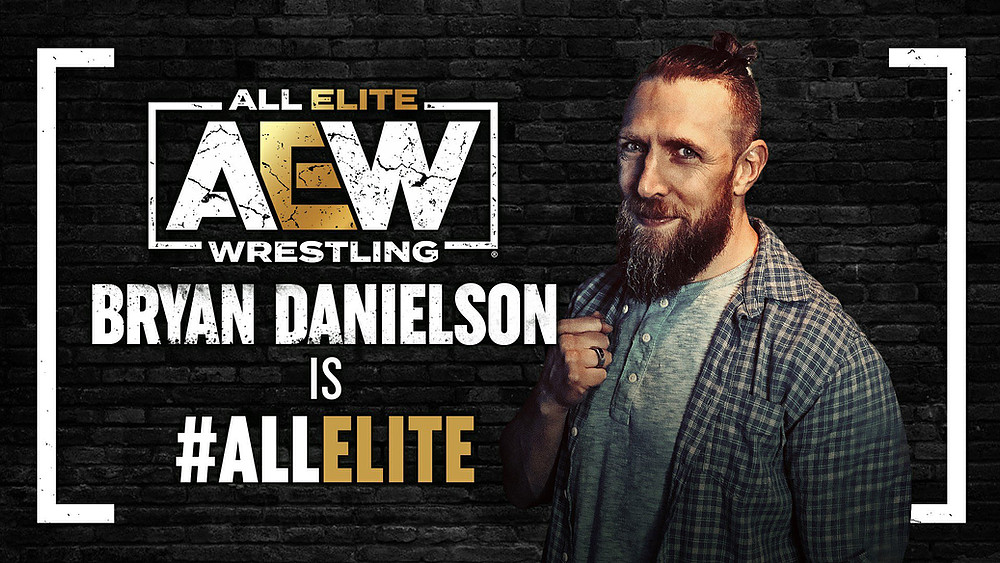 MJF and Bryan Danielson
A Trial For A Pure Wrestler
On the January 4th episode of Dynamite, Bryan Danielson made quick work of Tony Nese and proceeded to call out MJF to an AEW World championship match at Revolution. At first, the champion was against the idea, but decided to use Danielson's desire to his evil ideas.
He proposed a Wrestling Trial to the American Dragon: he must win all of his matches up to February 8th to get his own stipulation match for the title at Revolution. Danielson agreed and decided to use the stipulation to test the wrestling attributes of MJF, in a 60-Minute Iron Man Match.
In the coming weeks, Bryan Danielson faced off in different stylistic matchups with vastly different and dangerous opponents. From a Puroresu clash with Konosuke Takeshita and a Lucha-Libre war with Bandido, all the way to surviving the insane strength of Brian Cage and the savage technical style of Timothy Thatcher, Bryan Danielson was truly pushed to the limit.
His final test was a blood-filled war with Rush and after many stiff strikes and fast-paced dropkicks, the Dragon booked his ticket to California in a 60-Minute Iron Man Match with MJF. The AEW World Champion took issue with this and began attempting to tear off Danielson's arm to find an advantage going into March 5th.
'Every time you step in that ring, you are spitting in my face!'
On the February 22nd, 2023, edition of Dynamite, Bryan Danielson comes to the ring to address his opponent for the upcoming Revolution PPV in order to call out the champion's disgusting actions against his trainer, William Regal, and his motivations to take everything away from the Salt of the Earth. MJF quickly came out after this, doing what he does best: making it personal.
He talks about how the AEW World Championship is all that he has left, so he will go to hell's end to beat the Dragon. He goes into his hatred for Danielson stemming from his jealousy of the man's family and children, which he believes Bryan takes for granted. MJF analyses his laundry list of concussions and seizures done through wrestling but still gets into the ring, which has grown a hatred inside MJF for his challenger.
The scathing words became too much for Danielson when the AEW World Champion addressed his children about how he will make sure that their father can no longer hold them. This led to an anger-fuelled brawl between the two men that will take each other to dark places for a full hour for the world title and a new goal placed with new motivations.
Revenge.
AEW'S History With The Iron Man Match
The 2023 edition of Revolution's main event between MJF and Bryan Danielson will be the second Iron Man match in the company's history, with the first taking place on the February 26th, 2020, edition of Dynamite between Kenny Omega and Pac. Unlike that TV opener, this will be their first time using the 60-Minute time limit on the stipulation and looks to be tied as the longest match in AEW history, with Adam Page and Danielson at Winter Is Coming 2021, as well as the longest PPV match in AEW's timeline.
Both men are set to make history in this battle, but history is said to be written by the victors, so it bears the question: which man will place their mark on the promotion for years to come as the champion coming out of Revolution?
Pro Wrestling vs Character Work
Not only is this the biggest test for MJF, going up against a man considered one of the greatest of all time, but a test of his skill and cardio inside an hour. Despite his resume of strong singles matches against guys such as Darby Allin, CM Punk, and Konosuke Takeshita, he truly made his name from his despicable character and incredible promo work. With many people attaching to the Salt of the Earth through his act of the Devil of AEW, it may still leave questions on his pure technical wrestling ability.
However, this is no question for the Dragon from his days in ROH, going over 70 minutes with Austin Aries and hard-hitting technical master classes with Nigel McGuinness; Bryan Danielson proved himself a long time ago.
This makes him the perfect opponent to allow the AEW World Champion to show off his technical style in order to solidify himself as one of the hottest prospects in professional wrestling today. A true representation of the debate on the importance of wrestling skill and character work, which will be decided on March 5th.
And this brings us to today. On the road to Revolution 2023, on March 5th, two of the best wrestlers in All Elite Wrestling prepare themselves to go to battle with one another for an hour straight. The warriors have their goals straight, with Bryan Danielson looking to expose the champion for his lack of wrestling skill for revenge for all of his disgusting remarks.
Whereas, MJF has a primary goal of slaying the Dragon in front of the wrestling world to prove his wrestling attributes against a man he believes would stay away from the ring. Will Bryan Danielson take the gold from the Salt of The Earth by beating his opponent down for 60 minutes? Or will MJF prove to everyone that he is a world-class athlete by taking one of wrestling's best to the limit to keep his hold on the AEW World Championship?
*****
Stay tuned to Pro Wrestling Post for this and additional stories from the wrestling world. Readers can rely on Pro Wrestling Post as their daily source for everything inside the squared circle. As a result, readers can expect daily news, history, and much more.
Also, please visit All Elite Wrestling's official website here for news and information on the promotion and upcoming events and FITE TV's official website to watch AEW Dynamite and Rampage for International viewers. FITE TV's official website. FITE+ currently boasts 1000+ hours of live action each year. $7.99 a month/$ 79.99 a year.