A thousand dead or a thousand deaths, this was the story of Mil Muertes. In the Fall of 2014, Ricky Banderas joined the Lucha Underground program. Upon his entry, we hear of the tale of Pasquel Mendoza. Mendoza's family died in an earthquake in Mexico City when he was a child. With Catrina by his side, Mil Muertes would make his debut.
"We've always had chemistry from the beginning,". "There's a respect there, where he's obviously a massive guy, but he doesn't overshadow me, and I don't overshadow him. From that paragraph, we kind of grew into it.
Our entrance and the rock were the ideas that came after reading just the paragraph that was provided to us."
– Karlee Perez on her in-ring chemistry with Mil Muertes
Muertes would be involved in his first major feud with Fenix. This became so as Catrina would betray Fenix and show her solidarity with Muertes. Their rivalry culminated with a Grave Consequences casket match the following year. Fenix would defeat Muertes, but much like his name suggests, this loss would only be one death. He still had far too many deaths still to experience before his life would end.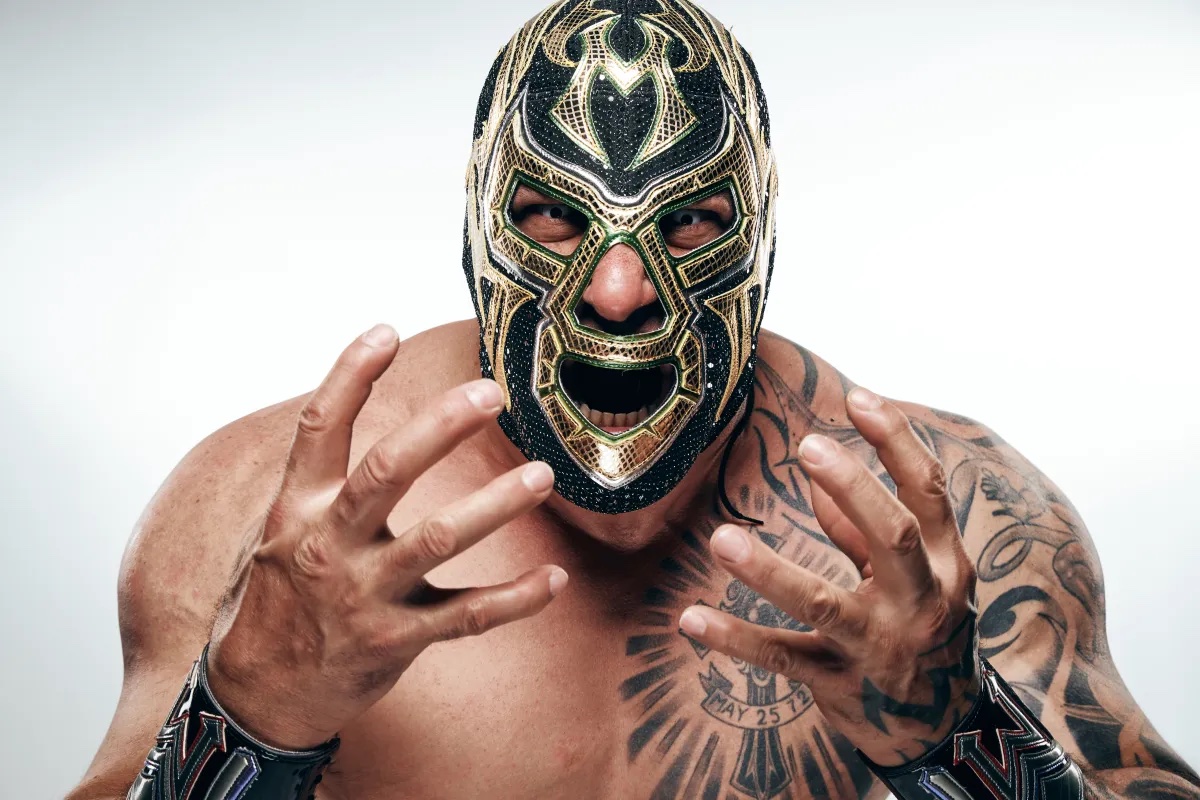 Mil Muertes – The Birth of Death
Catrina would resurrect Muertes a month after his loss to Fenix at Lucha Underground's Ultima Lucha program. It would be at the program's season finale where he would defeat Prince Puma to capture the Lucha Underground title.
At the premiere of the second season of Lucha Underground, Muertes would continue his path of destruction as the champion. He would face both men and women for his title, with his first defense being against Ivelisse. He would then defeat his former rival Fenix to retain his title.
One of his most memorable matches was in the 'Monster meets Monster' bout between himself and Matanza Cuerto (played by Jeff Cobb) for Muertes Lucha Underground Championship. Despite it resulting in a no-contest, Muertes appears to have opened the door on his biggest threat to date.
Champion
Both Matanaza and Muertes would battle once again for the Lucha Underground Championship, this time however it would be in a Grave Consequences Casket Match. This time however, Mil Muertes would be the victor and retain his title in the process.
Muertes' reign as the Lucha Underground Champion continued at Lucha Underground's Ultima Lucha Dos when he would defeat King Cuerno in a Death Match. But as 2016 was drawing to a close Muertes would be eliminated as part of the Aztec Warfare match for the Lucha Underground Championship against Sexy Star, ending his reign as the champion.
Throughout the duration of Mil Muertes' time in Lucha Underground he would compete in various tournaments such as the Battle of the Bulls Fatal Four Way, the Cuerto Cup and the Gauntlet of the Gods. Despite winning at Ultima Lucha Tres Part IV in a Triple Threat match leading to him winning the Gauntlet of the Gods, he would face an attack by King Cuerno leading to him stealing the Cup after the match.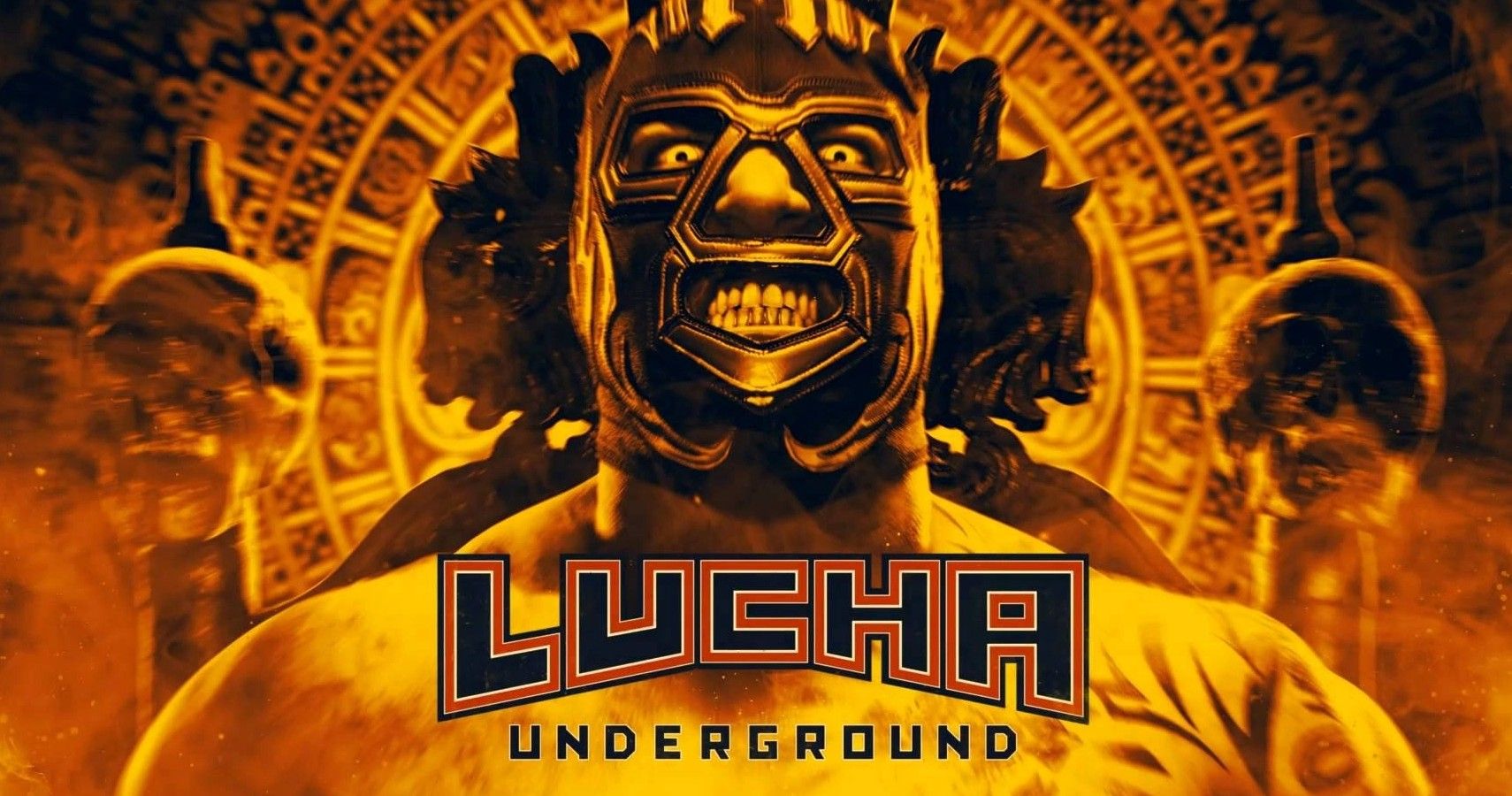 Allure of the Monster
Mil Muertes time in Lucha Underground worked so well because he had the benefit of someone that could not only speak on his behalf but added the mystique of the monster. Caterina, played by Karlee Leilani Perez, who herself would administer a 'kiss of death' was an integral part in not only her success but that of Mil Muertes.
They carried with them a much darker rendition of Beauty and the Beast. Perez had a wrestling background herself as she previously was part of the WWE's developmental promotion in Florida Championship Wrestling for a few years and then as part of NXT and finally on their main roster.
"Our chemistry is spot on with me and him. I think that oozes off the camera. Me and Mil just kind of from day one respected each other's ideas and opinions and you have to with two people and with Mil as a monster, he has to give to me and I have to give to him to make what we are doing believable.
I don't feel overpowered by him when I am standing next to him and there are times when he gives that back to me where I have the power but this monster is standing next to me.
He respects Catrina and the strong women she is and I respect the fact that he is my monster and he does what I say but I also know that he can destroy me (laughing). So it is a back-and-forth battle that is intriguing but kind of keeps the chemistry between us strong."
– Katrina on her working on ideas for her and Mil Muertes
King Muertes – Celebrating A Regal Death
The dead will rise, and in 2021, Mil Muertes rose again, this time with Salina de La Renta by his side. The exotic De La Renta had proved to be a powerful force in the past in Major League Wrestling and hoped to continue to do so again alongside Muertes. This also ushered in the emergence of Azteca Underground that was led by a dark business known as 'El Jefe'.
De La Renta would be sacrificed by El Jefe as means of removing her from having Mil Muertes from under her control. It would be revealed that Dario Cuerto was behind Azteca Underground but would now go under the name Cesar Duran.
"Since human sacrifice and obtaining candidates for human sacrifice dominated much of Aztec life, warriors and those who were sacrificed received great glory and honor for what they did. But the trade-off of this was that life could be tenuous and short.
How did these conditions for life affect how the Aztecs viewed death? Many people in the past and today believe that if people have afterlives, what a person's afterlife is like is determined by how that person lived. In contrast, the Aztecs believed that how a person died determined what that person's afterlife was like."
– What human sacrifice means to the Ancient Aztec Culture
Under Duran's guidance, Muertes would battle the likes of Savio Vega, Gringo Loco and Brian Pillman Jr. As part of the rebuilding of the temple under Duran, Mil Muertes would evolve into King Muertes.
Muertes also saw success as the IWA Caribbean Heavyweight Champion defeating Richard Holiday during this time. He would also defeat a former MLW World Heavyweight Champion in Filthy Tom Lawlor in a casket match which also saw the return of Catrina by his side.
The Mil Muertes character has presence and has stature. His look is both intimidating and fierce. It has managed to blend together both qualities that have made the Aztec culture recognized with blending in parts of Lucha Libre as well. While the character was born initially as part of the program Lucha Underground and has had new life breathed into it upon joining MLW the future of what lies ahead for it remains to be seen.
To once represent a thousand deaths and then being the king of the dead puts the character in elite company. Far too often Lucha Libre has high-flying and aerial moves that best represent their culture.
For King Muertes his growth is reflected in the character. He has been aligned with alluring beauties and has been a part of sacrificing those in casting them aside. He has been a champion and force that many have often feared because of it regardless of where it has been.
Mil Muertes has the potential of creating a career that elevates not only what he does on screen but what he does off of it as well. Who will die a thousand deaths at the hands of the King of the Dead?