Matt Hardy gave an interview on the May 20th episode of the Wrestling Inc daily podcast. In the interview Matt Hardy discusses at length about the jump from WWE and his overall experience with AEW. He also spoke briefly about who he'd like to face in the future.
"I'm very much enjoying what I'm doing," Hardy began. "I've had a blast the whole time I've been in AEW. It's a great environment and great atmosphere." Later, he added "There's so much creative freedom and freedom of schedule with AEW […] I could do New Japan if it makes sense. In my conversation with Tony, I said if I was gonna do New Japan I'd be interested in maybe doing a small feud that ended at Wrestle Kingdom. I wouldn't want to go to Japan and work part-time. I don't think my body could handle that with the wear-and-tear and traveling. I'm very happy doing this one day a week at AEW. Later once society gets back to normal in the future, I can do outside appearances and signings."
Host Justin LaBar then asked Hardy about who he'd like to face in the future. "One of the people that pops into my mind and someone who I'm such a big fan of is Kenny Omega," he replied. "It's very cool to be able to team with him the last couple of weeks. I think classic Matt Hardy could have a classic wrestling match with him or a classic ladder match somewhere down the road."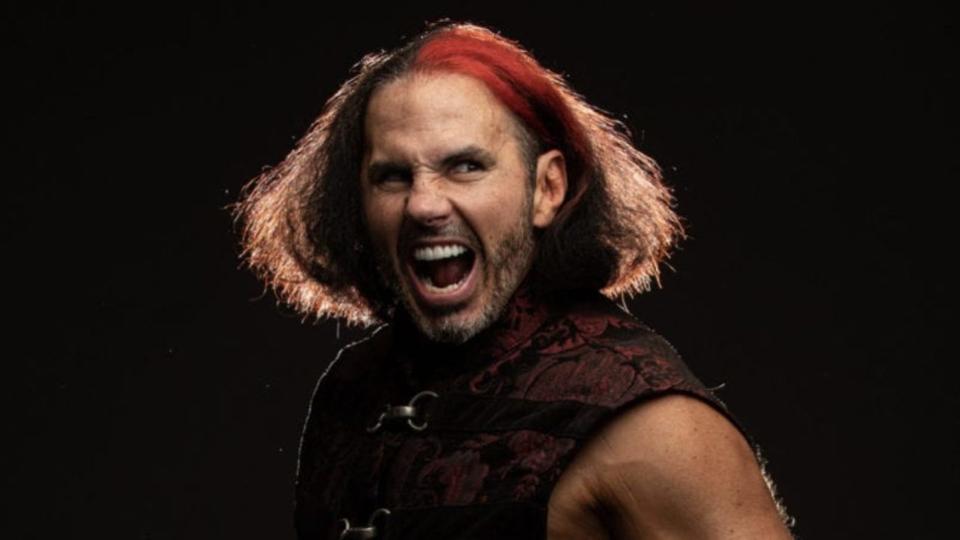 Matt Hardy Discusses AEW Experience
When asked about some of the younger talent, Hardy named Darby Allin and Maxwell Jacob Friedman. "Darby Allin is someone I think is very cool and I have a great appreciation of his creativity of making his own videos, branding himself, and creative his own narrative for his character. MJF is someone I think I would enjoy working with… There's a lot of guys I'm really excited to work within AEW because there's so many new faces."
See Matt Hardy in action Wednesday nights at 8:00 on TNT
Listen to the full interview Here
Be sure to stay tuned to the Pro Wrestling Post for this and additional stories from the wrestling world. Readers can rely on Pro Wrestling Post to bring them the most important news from around the globe. As a result, readers can expect daily news, history, and so much more. Please visit All Elite Wrestling's official website for more information as well here.